Logan Roy, the Rupert Murdoch-like media titan at the center of HBO's hit dynastic drama Succession, is shown at one point during the newly released trailer for Season 4 meandering through his company's newsroom looking like 'Santa Claus as a hitman,' to paraphrase Cousin Greg — with Roy also later promising that there's a "night of the long knives coming."
Whatever happens in the fourth and final season of this HBO series that Media Twitter has always gleefully salivated over each week, and which has so many wink-and-nod parallels to the real-life Murdoch and his media empire that includes Fox News, it's clear from the tease in this new Succession trailer that there's going to be a bloodbath among the Roys once the 10-episode new season debuts later this month (on March 26).
Here's the Season 4 logline from the network:
"The sale of media conglomerate Waystar Royco to tech visionary Lukas Matsson moves ever closer. The prospect of this seismic sale provokes existential angst and familial division among the Roys as they anticipate what their lives will look like once the deal is complete. A power struggle ensues as the family weighs up a future where their cultural and political weight is severely curtailed."
Season 3 ended with the Murdoch children trying to execute a sneaky power play behind the back of the father, who's scrambling to address his media conglomerate's many existential challenges by selling it off — a take-the-money-and-run strategy, as it were. That leaves children Kendall, Shiv, Roman, and Connor in a questionable position, however, since the prior season wrapped up by suggesting their slices of the pie were about to be taken away — or, at the very least, shrunken considerably.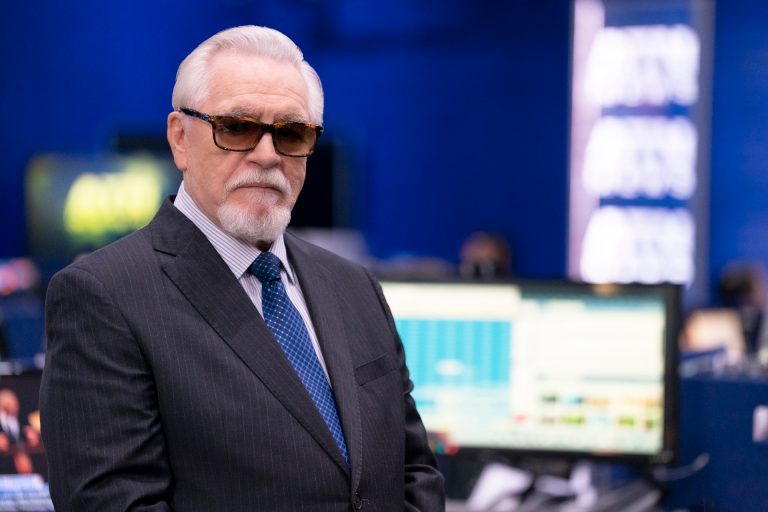 "I love you," Roy whispers to his children in the new trailer, making no attempt to hide the menace in his voice. "But you are not serious people."
Like we said, winter is coming for the Roys, for the big man himself, and for ATN — and it'll no doubt keep us on the edge of our seats all the way to the end.