I was expecting Secret Invasion to have a big impact on the MCU, but I hoped it would be a positive one. Instead, Marvel's spy thriller turned out to be one of the worst TV shows Marvel has made. The story is uninspiring and includes several plot holes that could ruin the MCU.
One of the worst things about it is that Secret Invasion ruins Nick Fury (Samuel L. Jackson), and I feel the character should either retire or be killed. I'm sad to come to that conclusion, and I'd love for Jackson to be a central character of the MCU. But the Secret Invasion story turns Fury into a massive liability for the Avengers. Spoilers will follow.
Secret Invasion features plenty of great scenes between Fury and other MCU characters, new and old. Highlights include Fury's confrontation with Skrull Rhodey (Don Cheadle) across various episodes, his chats with Talos (Ben Mendelsohn), and the scenes featuring his Skrull wife, Priscilla (Charlayne Woodard). Then there are the Fury scenes with Sonya Falsworth (Olivia Colman), who might just be a better Fury for the MCU.
But the show also highlights Fury's huge mistakes during the action in Secret Invasion, as well as mistakes that have happened in the past.
Fury didn't know about HYDRA
Secret Invasion establishes that Fury set up the best possible spy network a spy could ever dream of since the mid-'90s. He used the shape-shifting abilities of Skrulls to prevent bad things from happening and took credit in the process. That's how he rose through the ranks and ultimately created the Avengers.
However, Fury never found out about the HYDRA infiltration of SHIELD. That's an incredible plot hole considering his massive alien spy network. Either that or he just wasn't smart enough to correctly deploy his Skrull spies within SHIELD.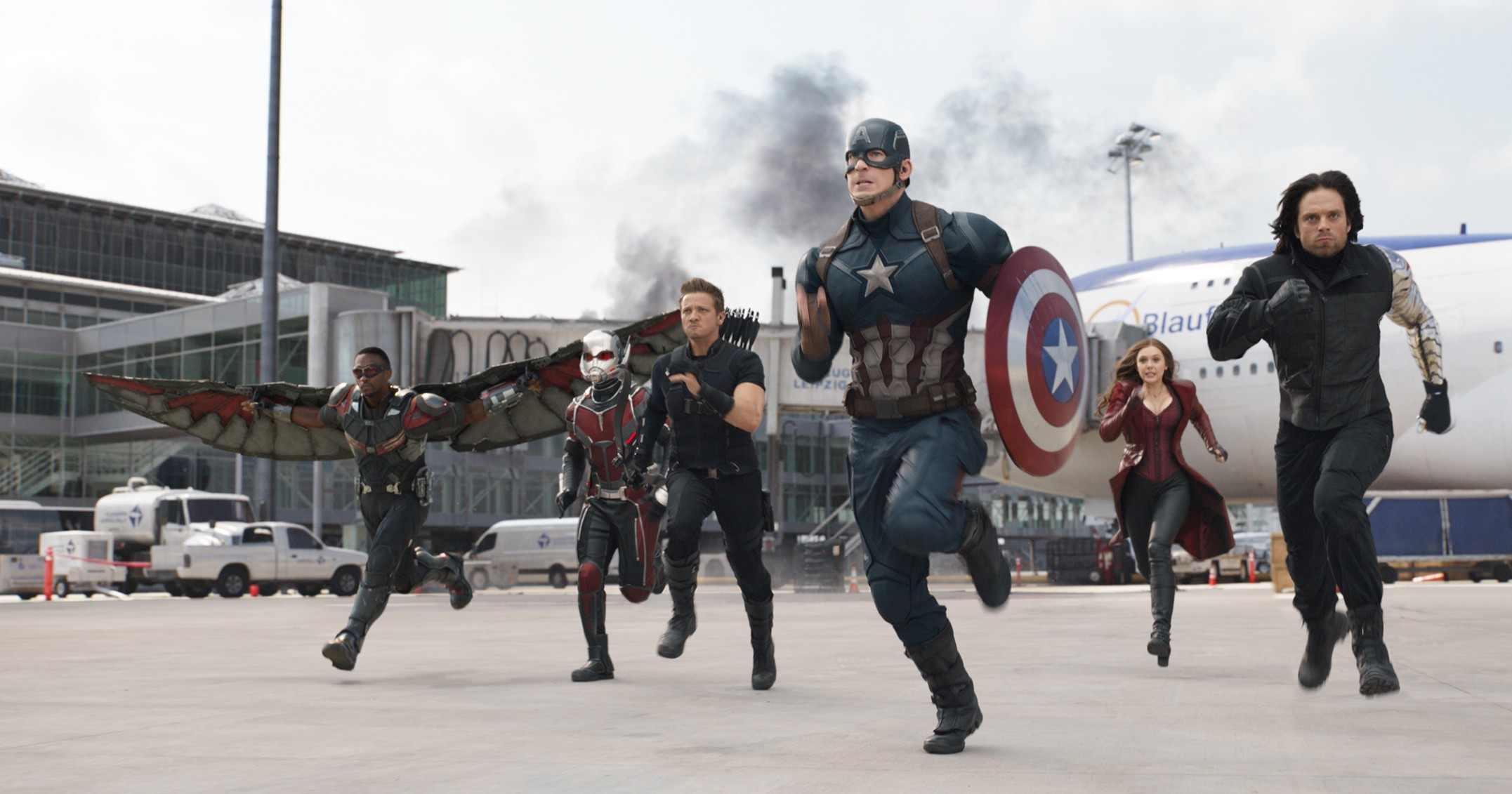 Where was Fury during Captain America: Civil War?
Fury had to flee after Winter Soldier. That's understandable. He showed up in Avengers: Age of Ultron to help save the day. But then, he was gone until the end of Avengers: Infinity War. We let that slide at the time, waiting for an explanation, which never arrived.
The next time we saw Fury was at the funeral of Iron Man (Robert Downey Jr.). Then he left for space, as we've learned in Spider-Man: Far From Home, never to return for several years.
Secret Invasion makes it clear he works for the US government on an important mission aboard SABER. But this made me further realize that Marvel never explained why Fury was absent from the lives of Avengers from Winter Soldier through Infinity War. On the same note, why wasn't he involved in the Sokovia Accords?
Jackson is also surprised that Marvel never used Fury in that iconic MCU movie. "[There] are things I wish I'd been in that I wasn't in, like Civil War," he told Rolling Stone (via The Hollywood Reporter)." If the kids are fighting, why isn't Nick Fury there to send them to their rooms? They never explained that to me."
They didn't explain that to us either. And Secret Invasion exacerbates the problem.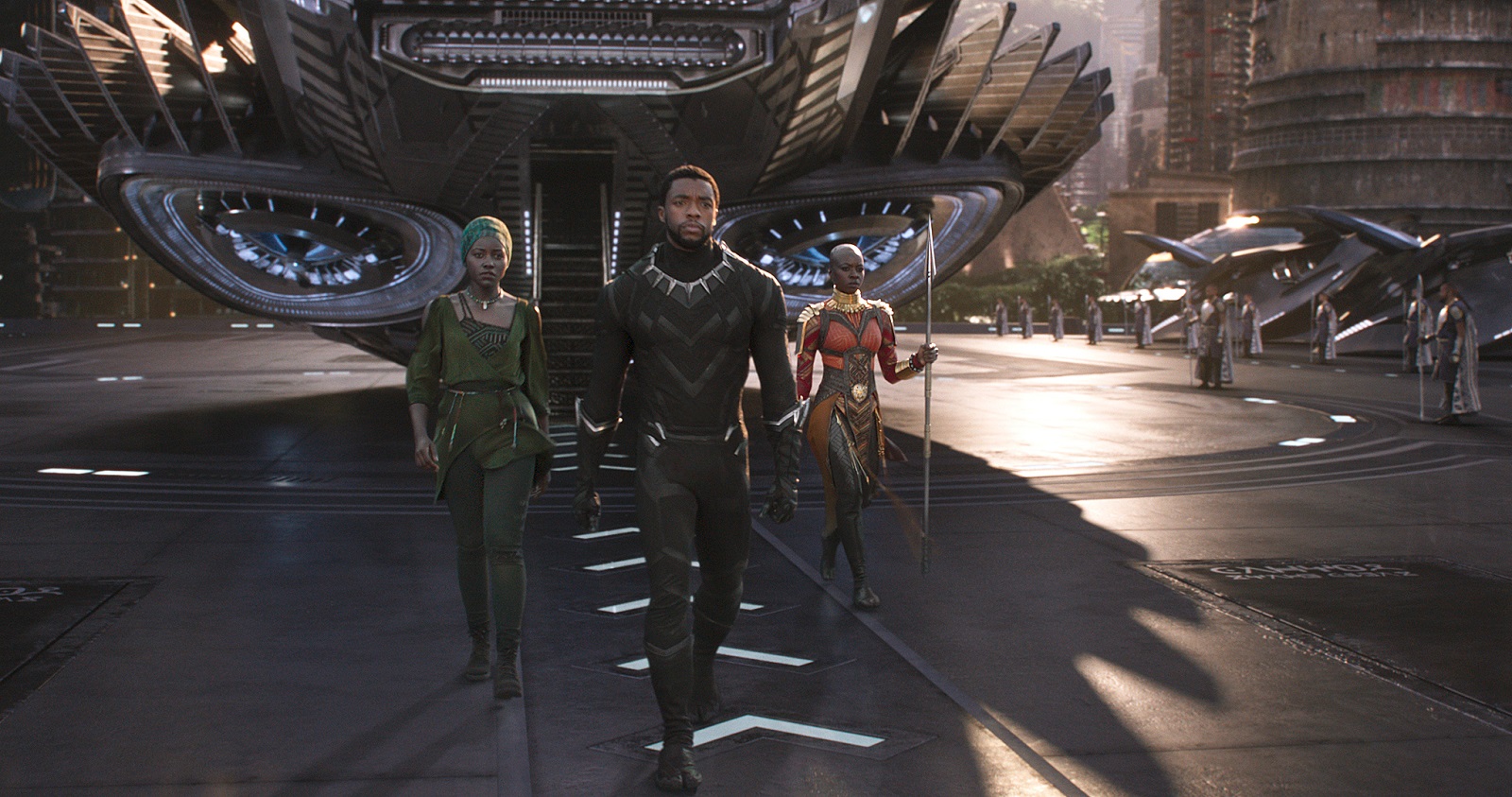 What about Wakanda?
Let's say that the Skrulls missed HYDRA growing inside SHIELD. But how aren't you aware of Wakanda if you've been tracking all the bad stuff in the world? Because there's a certain arms dealer named Ulysses Klaue (Andy Serkis) who knows about Wakanda's vibranium. And you would keep an eye on Klaue with your Skrull spies, wouldn't you? To the point where you'd know what Wakanda really is.
Come to think of it, Fury might have even had a direct meeting and understanding with King T'Chaka (John Kani) long before Civil War.
Jackson seems to share this concern. "I kind of liked the [Fury] gig," the actor said in the same interview with Rolling Stone. "When they called me in to tell me what's going on, I always thought they were trying to kill me. They didn't let me go to Wakanda, which I was kind of upset about. How could Nick Fury not know about Wakanda?"
Fury's PTSD after Endgame
I thought the PTSD angle that Secret Invasion introduced was amazing. The events in Infinity War and Endgame broke Fury. He learned about the deaths of Tony Stark and Black Widow (Scarlett Johansson) and about what happened during the five years he was gone.
But the show doesn't explore that enough. I find it irresponsible for Fury to not really deal with that PTSD. Rather than retire, he went up to space, thinking that would save him. And he eliminated everyone in his life, including his wife, the Avengers, Maria Hill (Cobie Smulders), and the Skrulls.
Yes, this is something that directly impacted the invasion. He did a bad job being the leader the world needed and forgot about his commitments. To his wife, the Avengers, Hill, and the Skrulls.
Secret Invasion hardly deals with that and gives us a Fury that's ready to get back to his former self. But it's not his former self that saves the day during the finale. I'd venture on to say that his untreated PTSD led to more bad decisions during the events of Secret Invasion.
Not to mention that Fury appears to be perfectly fine in The Marvels, according to what we see in the trailers. Is the PTSD gone?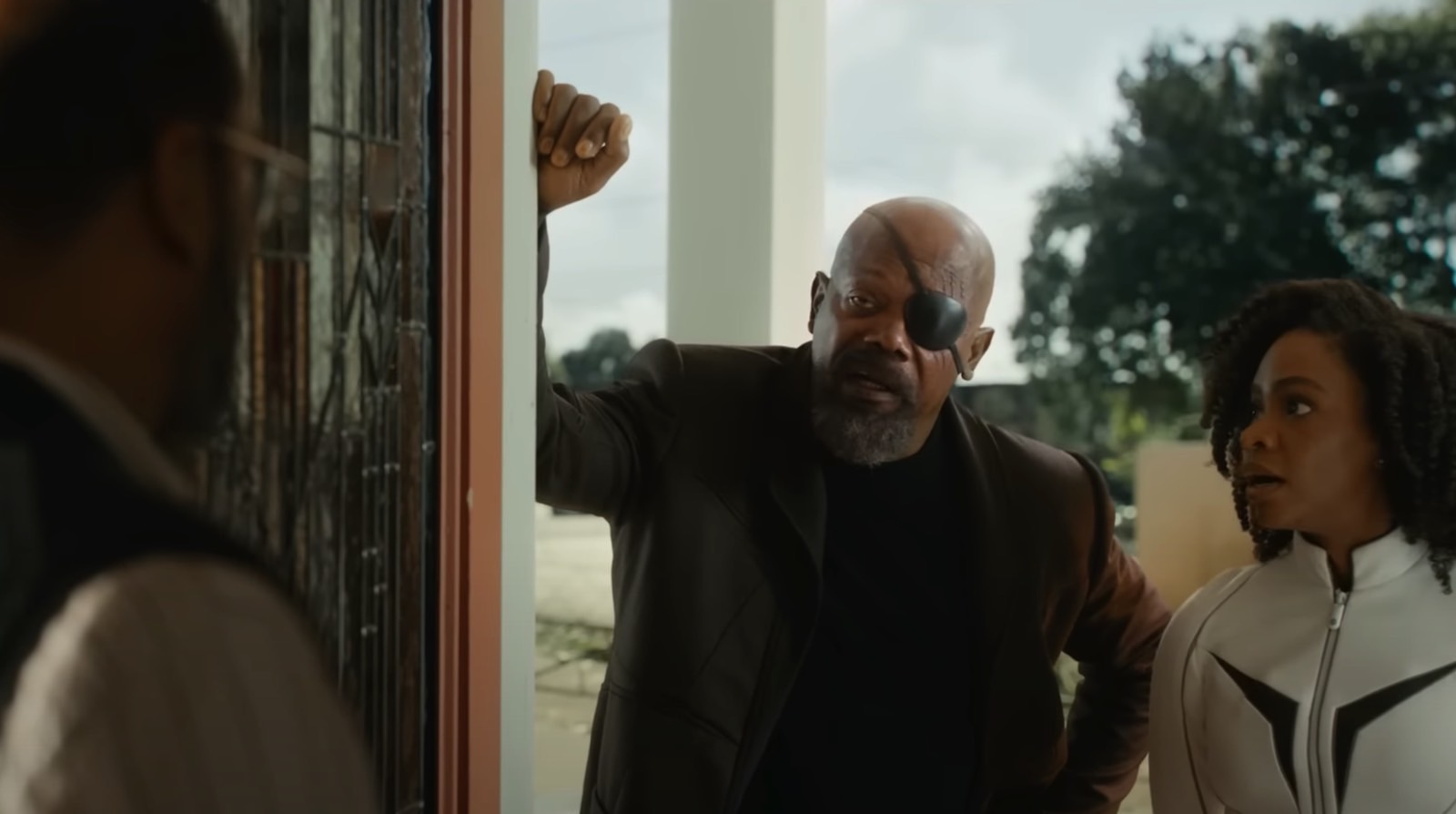 Fury stealing the DNA of Avengers
I think this is probably one of the worst things Fury ever did, something the MCU is yet to explain. In the state of mind he found himself when he was resurrected, Fury decided to go to space. But not before covertly stealing the DNA of all the Avengers and aliens that fought during the Battle of Earth.
Why, Nick? I know nobody calls you that, but this is the stuff that villains do. If anything, you should have prevented anyone from having such thoughts.
The events in Eternals
So you're on the SABER space station, and you see a giant being appearing in the sky, and you don't do anything? Secret Invasion isn't about Arishem (David Kaye) appearing in space near you in Eternals, of course.
That's another instance of an existential threat that should have motivated Fury to return to Earth for more pressing matters even before the events in Secret Invasion. Or at least made him treat his PTSD.
What about the giant head emerging from the ocean, a geographical manifestation you'd observe from space? Fury could have addressed these issues in his chats with Hill early in Secret Invasion.
Why not keep in touch with your wife?
Secret Invasion also gives us another bad side of Fury. After collecting that Avengers DNA, he left Earth and went to space to manage the SABER project. And he stopped talking to his wife in the process.
Why would he have done that in a world where instant communication includes advanced holographic calls?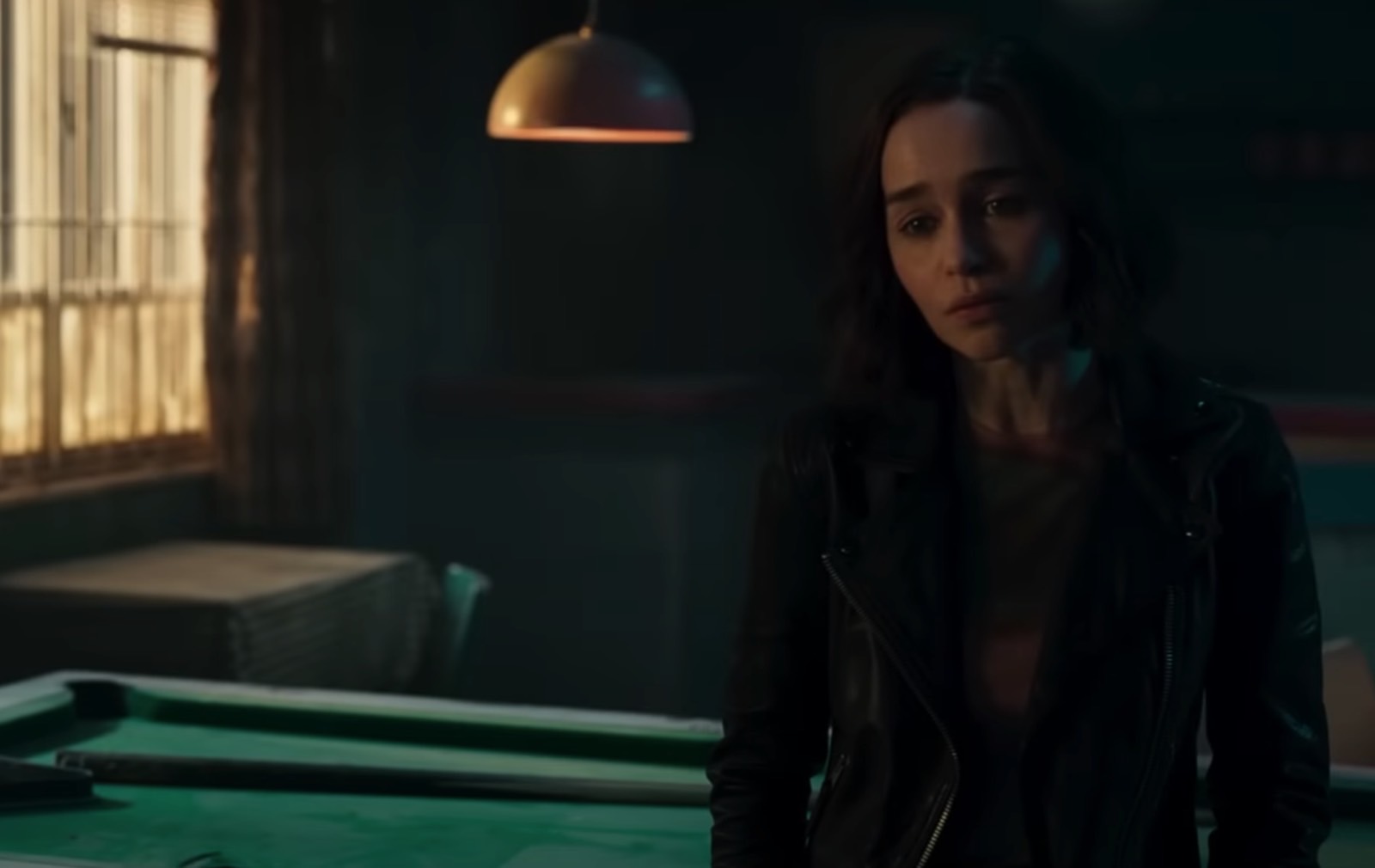 Why trust anyone with Avengers' DNA?
We only learn in episode 5 about the "harvest," the Avengers' DNA that Gravik (Kingsley Ben-Adir) wanted. And Fury decides to give him what he wants, not knowing whether his plan will succeed.
Why make Super Soldiers more powerful than any Avenger?
Fury tells Sonya he doesn't want to call the Avengers for help, as he's the best choice for battling the Skrulls. Yet he creates the most powerful superheroes that ever lived on Earth. Both G'iah (Emilia Skrull) and Gravik become incredibly overpowered superheroes during the finale.
Also, it's G'iah saving the day, not Fury. And you can't control G'iah.
The whole Skrull situation
For some 30 years, Fury failed to keep his promise to the Skrulls. Secret Invasion doesn't really explain why. It sort of tells us that Fury wasn't able to do it. But I think he never wanted to in the first place. He would have lost his covert spy network in the process.
PTSD aside, Fury probably studied everything the Avengers did since Thanos invaded Earth in Infinity War. He must know that the Garden Planet exists. Thanos's retirement planet is a potential home for the Skrulls.
And even if he doesn't know about that, he routinely talks to Carol Danvers (Brie Larson). That much we know from the latest trailer for The Marvels.
Also, how convenient for Fury to learn that the Kree are ready for peace talks at the end of the Secret Invasion finale.
Talks about peace talks must have been in place for years. They should have come up in any discussions with Talos, Skrull-Rhodes, and Gravik during Secret Invasion.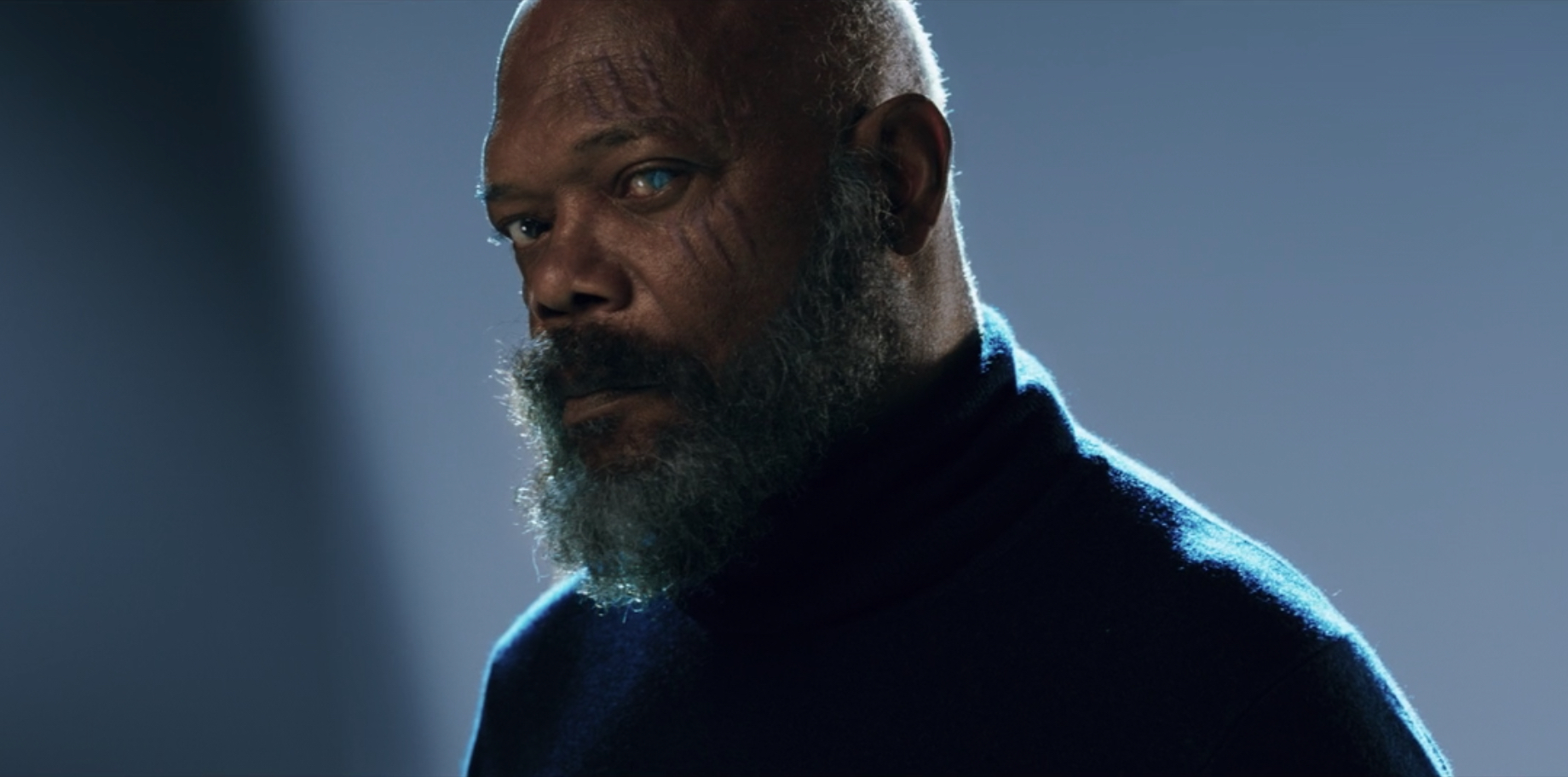 Leaving Earth again during the Secret Invasion finale
The final moments of Secret Invasion give us Fury leaving the planet again. At least this time, he's taking his wife with him to negotiate that peace.
But the Earth he leaves behind is far from safe. People are hunting Skrulls down now that President Ritson (Dermot Mulroney) unleashed hell by declaring war to the Skrulls. And, strangely enough, Fury never tried to prevent that. Didn't he want to continue protecting the Skrulls after stopping the invasion?
Fury needs to retire
Secret Invasion made me realize that Fury is not fit to lead. Skrull-Rhodey was right to fire Fury, although she did it for different reasons, wanting to get rid of this threat.
Someone else should remove Fury from command of everything. He shouldn't be on SABER, and he should not manage any hero groups, whether it's the Marvels in the upcoming movie of the same name or future Avengers teams.