The one-year anniversary of Pokemon Go came and went with a disappointing lack of fanfare.
Yes, a new Pikachu variant with a cute hat appeared in-game and we were still in the early days of the huge (and hugely successful) Raid Battle update, but many trainers were convinced that the anniversary would be the perfect opportunity to fulfill the promise of the original trailer for the game and introduce Legendary Pokemon into the world of Pokemon Go. Sadly, Legendary Pokemon are still missing…
…but a few encouraging signs appeared online this week to temporarily rekindle our hope.
On Tuesday morning, a member of the Silph Road subreddit shared this screenshot of the Indian iOS App Store, featuring an official advertisement for Pokemon Go with some surprising text: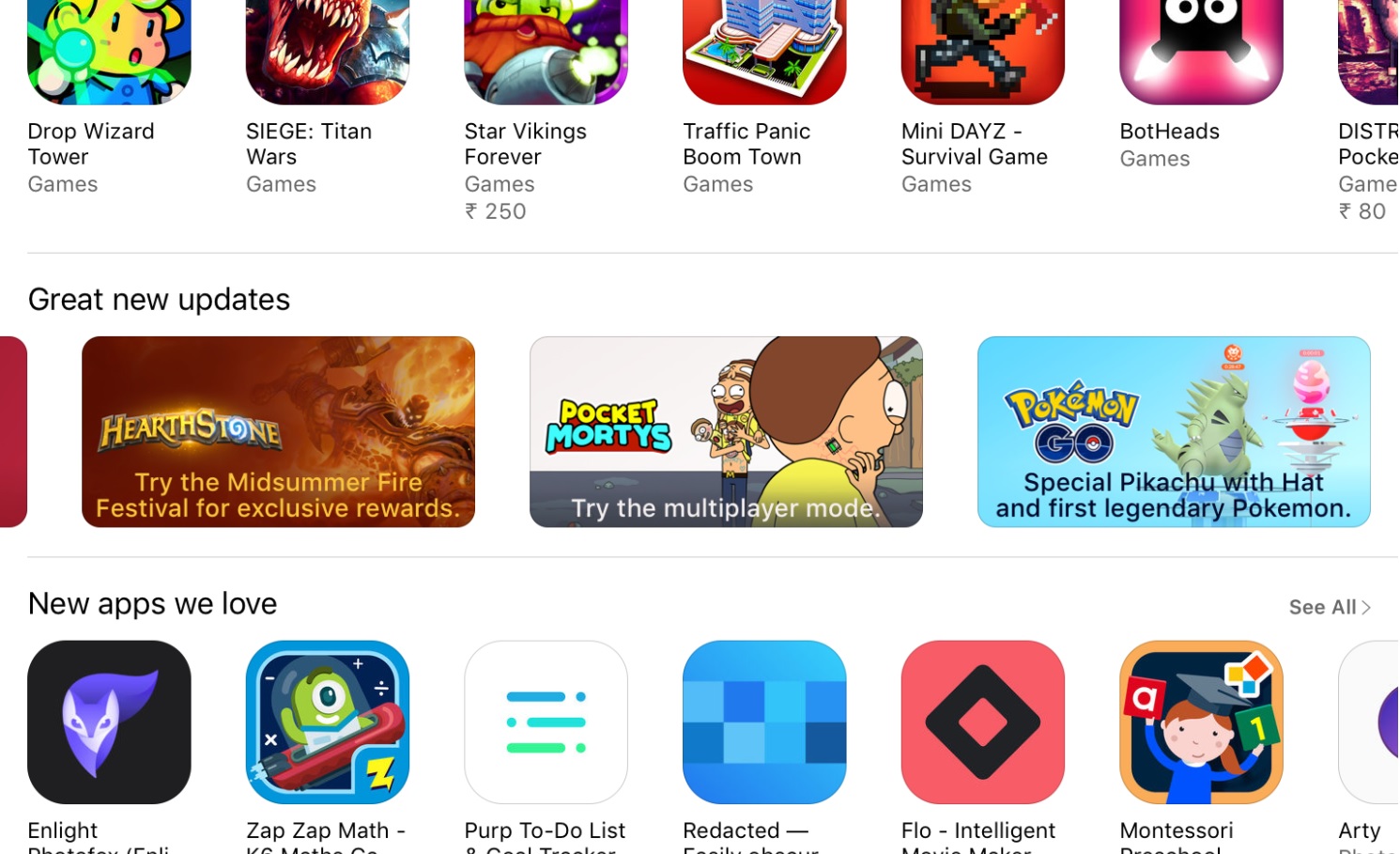 We already know about the "Special Pikachu with Hat," but what's this about the "first legendary Pokemon?" Niantic has made it clear that Legendary Pokemon will eventually be added to Pokemon Go, but this is the first concrete evidence we've seen outside of interviews with Pokemon Go team members. Either someone made a bizarre error, or Legendary Pokemon are right around the corner.
To further support this theory, another Silph Road user on Monday reported that tests for Tier 5 Raids (which are expected to feature battles with Legendary Pokemon) have begun in California. Rather than the normal "Ongoing" text beneath the Raid, the placeholder text reads "TEST" and the silhouette of a Flareon appears. This is actually the second Legendary Raid sighting.
At this point, with the evidence mounting and the Gym update fully implemented, it's only a matter of time before the first Legendary Pokemon invade the world of Pokemon Go.