In the months since Pokemon Go launched on the App Store and Google Play, The Pokemon Company has released two other Pokemon mobile games: Pokemon Duel and Pokemon: Magikarp Jump. The trend continued on Wednesday as the company announced yet another Pokemon app called Pokeland.
In Pokeland, players will collect toy versions of their favorite Pokemon, battle through a series of islands and attempt to reach the top of the Champion Tower. All in all, it basically sounds like a mobile version of the Pokemon Rumble series, which featured many of the same elements.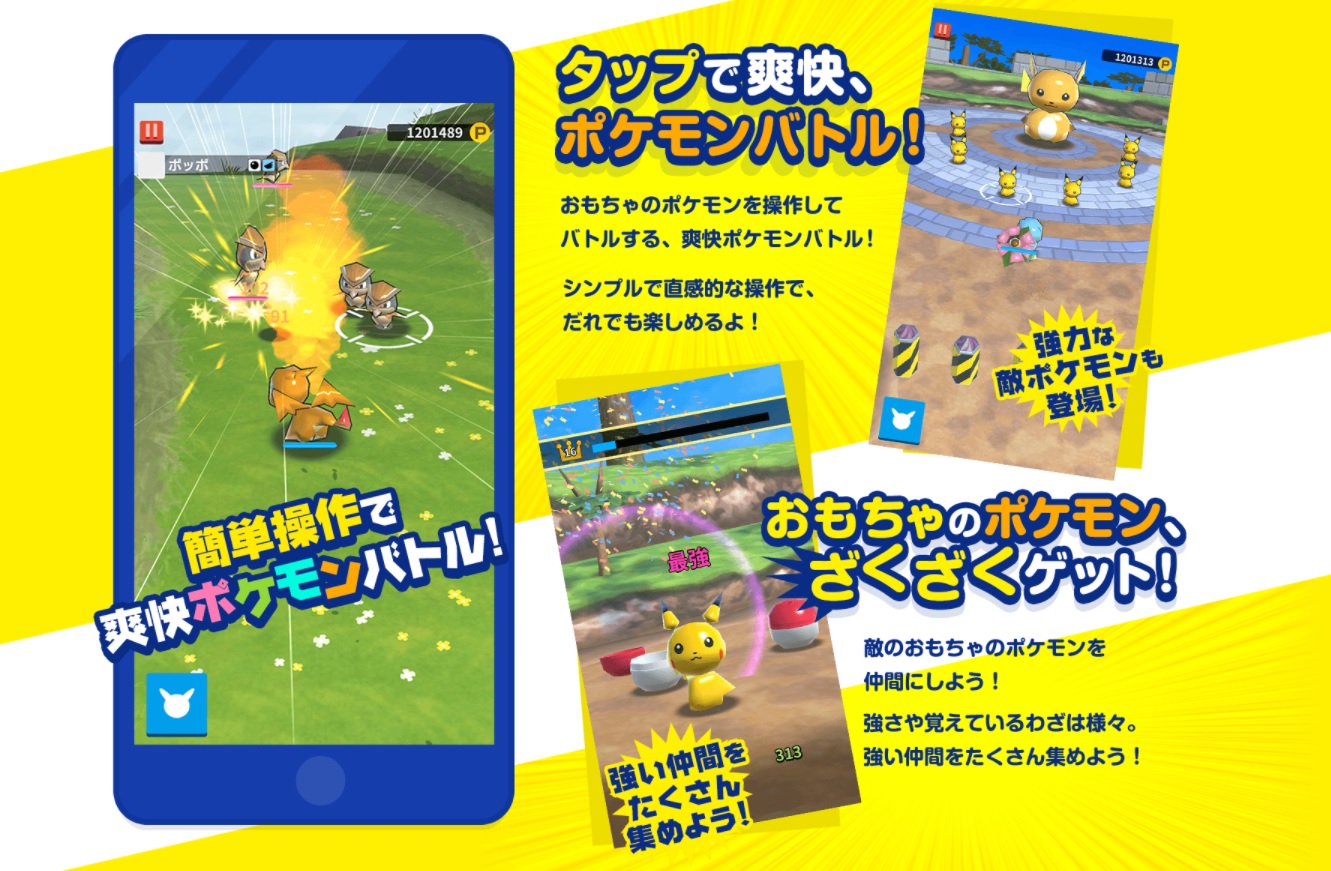 According to the game's Japanese website, Pokeland requires an internet connection and links up with your Nintendo Account, which will allow you to bring your Mii into the game. As you battle your way through the island, you will also find gear that you can use to strengthen your toy Pokemon team.
Starting today, some Android owners in Japan will have the opportunity to participate in a limited alpha test. The test will feature six islands, 52 stages and 134 different kinds of Pokemon. Testers will also be able to climb to the 15th floor of the Champion Tower, which might be even taller in the final game.
Players who participate in the alpha test won't be able to transfer their progress over to the final game. The alpha ends on June 9th, but there's no word yet on when or if the game will come to the US. That said, Pokemon Rumble and Magikarp Jump made it over here, so Pokeland probably will too.