The Loki season 2 finale is the only one we're still waiting for, and we'll find out how the story concludes next week. But episode 5 is easily one of the best of the season so far. It might be one of the best episodes of the entire series. It's not just about what Marvel did with the characters and how amazing the actors are. It's the Avengers: Infinity War and Secret Wars vibes this Loki episode will give you, if you're up to date with the MCU so far.
That said, I realized I'm not appreciating the current Loki season as much as I should. It's not just episode 5; the entire season is worth praising. But I probably have some Marvel fatigue at the worst possible time. And Marvel's recent fumbles made me expect bad things from Loki season 2.
Before I explain all that, including how amazing Loki season 2 episode 5 is, I'll warn you that spoilers will follow below. You had better get on Disney Plus to watch the fifth episode before reading any further.
The big developments in episode 5
Loki is so amazing in that it gave us the end of the TVA in episode 4, and we don't fully appreciate it. Marvel couldn't make a big deal about it, even when the moment came at the end of last week's episode. That was a great cliffhanger to end the episode, and it was meant to make us wonder how Loki (Tom Hiddleston) and the gang will fix things.
The answer was there, staring us in the face. I told you last week that I expected Loki to travel back in time and fix everything. And that's what happened.
There was a key line in episode 4 from the God of Mischief that tipped Marvel's hand. He had realized that he didn't know what would happen next. That was in spite of the fact that earlier in the episode, he knew he had to prune himself at the TVA to close a loop that started early in episode 1.
Episode 5 gave us the destruction of the TVA, which happened in the most unusual way. The variants were gone, with Loki left alone to roam the empty halls. Well, he began time-slipping again, which is how he manages to time-travel within the TVA. He then moved out of the TVA and started hitting various spots in alternate timelines, looking for his TVA friends. It was unconscious timeline travel, out of his control.
By the end of the episode, Loki gets an exciting new power, which teases how he will fix things. He can control the time-slipping, which means he'll be able to jump anywhere in time, without the TemPads. This is also a big teaser that he could easily manage the TVA down the line, given this ability.
Before that happens, Loki actually witnesses the destruction of a timeline, which represents the destruction of all timelines. And this is our Infinity War connection. But rather than only characters turning to dust, everything turns to spaghetti here. The entire universe and its inhabitants are turned to spaghetti as the timeline disappears.
This is actually what makes Loki figure out that he can control time-slipping. And, therefore, he can try to fix the Time Loom before it ruins the TVA and the multiverse.
It's easy to liken episode 5 to Infinity War because they both already happened. We saw them. But how can I get Secret Wars vibes out of it? Well, I've been on top of all the MCU Phase 5, 6, and 7 rumors. That means I have an idea of where all this is going.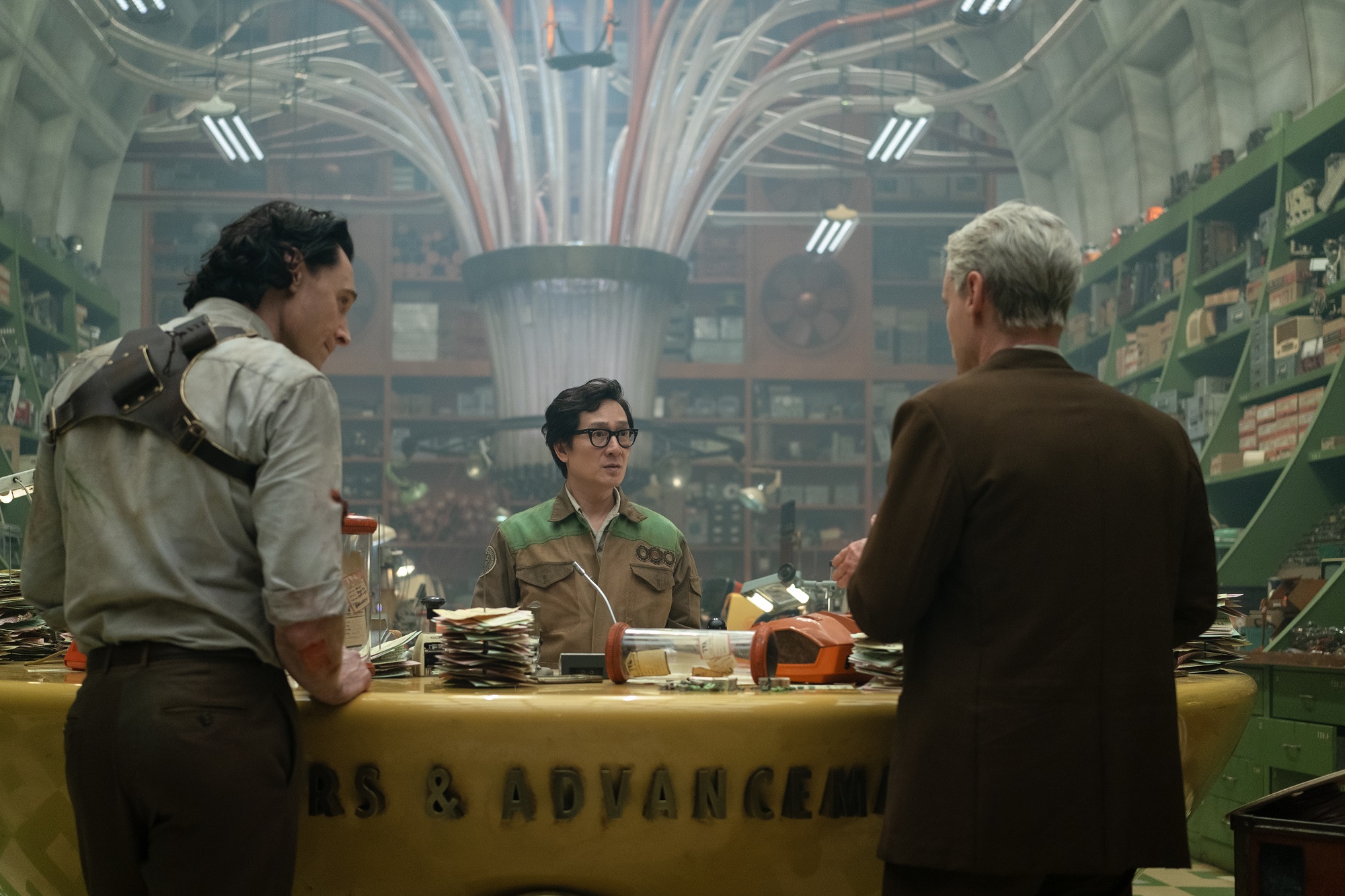 First of all, we're under Loki's TVA right now. He's the main actor in it, influencing what happens next. And he's the only one capable of restoring the TVA and bringing security to the multiverse. Therefore, the TVA is becoming a weapon the good guys will use to protect the multiverse against the bad Kangs.
The TVA will be a key player in the multiversal roles, with rumors saying that it'll be involved in picking superheroes for an army marching against Kang. That's what Deadpool 3 is about. Deadpool (Ryan Reynolds) and Wolverine (Hugh Jackman) are part of that army, and the TVA will be involved.
So what is Loki doing in season 2 episode 5? He's starting to put his TVA army together by picking up versions of Mobius (Owen Wilson), Hunter B-15 (Wunmi Mosaku), OB (Ke Huy Quan), and Casey (Eugene Cordero) from various alternate branches.
They have no idea what the TVA is, yet they are willing to help. These variants might be the first heroes Loki's TVA recruits. However, by the end of episode 6, I expect these variants to be put back where they belong, as the TVA from episode 4 gets restored.
So what's wrong with Loki season 2?
With all that in mind, I'll say it again: Loki season 2 episode 5 is one of the best of the current story. And easily one of the best of the entire show. I expected this much just as episode 4 concluded.
That's where I also had a big revelation about my Loki season 2 experience. I'm absolutely not interested in it. I'm not as excited as I expected to be. Loki season 1 is one of my favorite MCU stories so far. It's the most important thing happening in the Infinity Saga and Multiverse Saga. I should be just as excited to discover the events in Loki season 2.
But I think I'm experiencing big Marvel fatigue, and it's not because of the pace of MCU releases. Marvel stopped throwing content at us, at least this year. That's a great decision, as Marvel wants to focus on improving the quality of the MCU. And it happened before the writers and actors went on strike.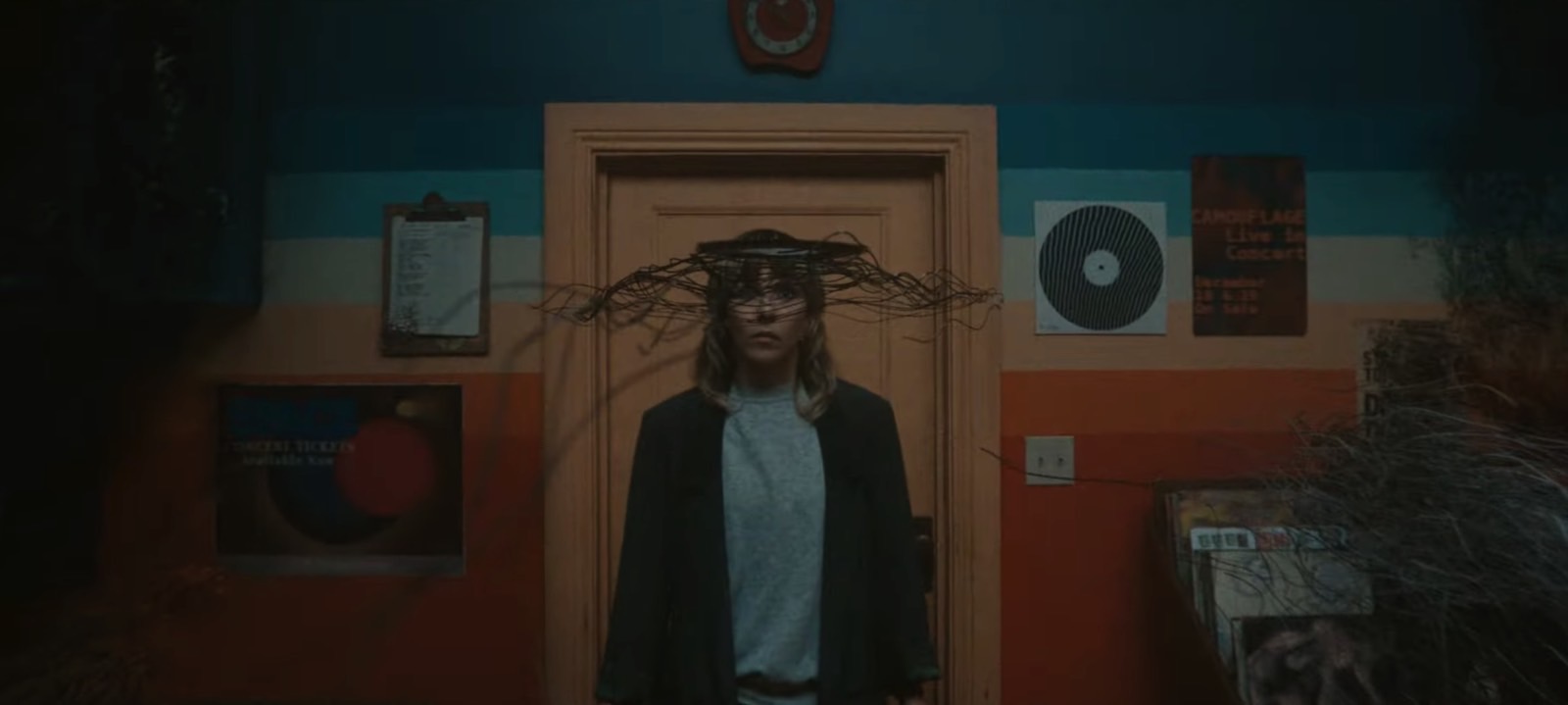 I'm tired of the MCU disappointments, especially this year's Quantumania and Secret Invasion. As the latter streamed on Disney Plus earlier this year, I worried about the fate of Loki season 2. I was worried that Marvel might ruin the story. Here's what I said at the time:
Therefore, [Loki season 2] has to deliver on two fronts. It has to be a great story that gives us a great conclusion to this Loki adventure. And it has to offer incredible events that will influence the MCU at least as much as the first season. Again, the events in Loki can impact the MCU's past and future. After seeing how badly Marvel has been dropping the ball lately — especially with Secret Invasion — I'm not too confident that Marvel is going to be able to deliver.
It was clear from the first episodes that Loki season 2 would be a great story. After episode 5, it's obvious how influential season 2 will be on the next Multiverse Saga adventures, including future Avengers movies. But, looking back, I think I unconsciously kept expecting the other shoe to drop. I was expecting disappointment to be imminent from Marvel's story decisions for the new season.
It's the opposite of what happened with most Marvel fans while watching WandaVision. Back then, we set ourselves up for disappointment by setting unreasonable multiverse expectations. In my case, the opposite has been happening now. I kept waiting for Loki season 2 to disappoint me. And I needed 5 episodes to realize why I haven't been enjoying it as much as I thought I would.
That said, I can't wait for the finale of Loki season 2, and I think I'll give the show a binge treatment as soon as I finish the finale.