Episode 4 of Loki season 2 flies by, with important twists at every turn. The episode ends with a big cliffhanger that will make you wonder how Loki (Tom Hiddleston), Sylvie (Sophia Di Martino), Mobius (Owen Wilson), and OB (Ke Huy Quan) will save the day in episodes 5 and 6. But that's not the only big development in the episode.
I'm more drawn to a big reveal at the start of episode 4, one that Episode 1 teased. Before I explain, know that big Loki season 2 spoilers will follow below. Make sure you catch the new episodes on Disney Plus before going forward with this text.
The Loki season 2 episode 4 cliffhanger
Before I get to episode 4's opening, I have to address the cliffhanger because it's the sort of cataclysmic event that might be important to the future Avengers: The Kang Dynasty and Avengers: Secret Wars stories.
Our heroes try to fix the Temoral Look with Victor Timely (Jonathan Majors) going out to attempt to patch the device that forces all that time energy into timelines. The loom can't match the large number of branches and needs to be upgraded.
But Timely turns to spaghetti, similar to what we saw happen to Mr. Fantastic (John Krasinski) in Doctor Strange in the Multiverse of Madness. This time, it's not Wanda (Elizabeth Olsen). The radiation is too powerful, and it appears they had missed their shot. As a result, the entire TVA and plenty of timelines might be in danger.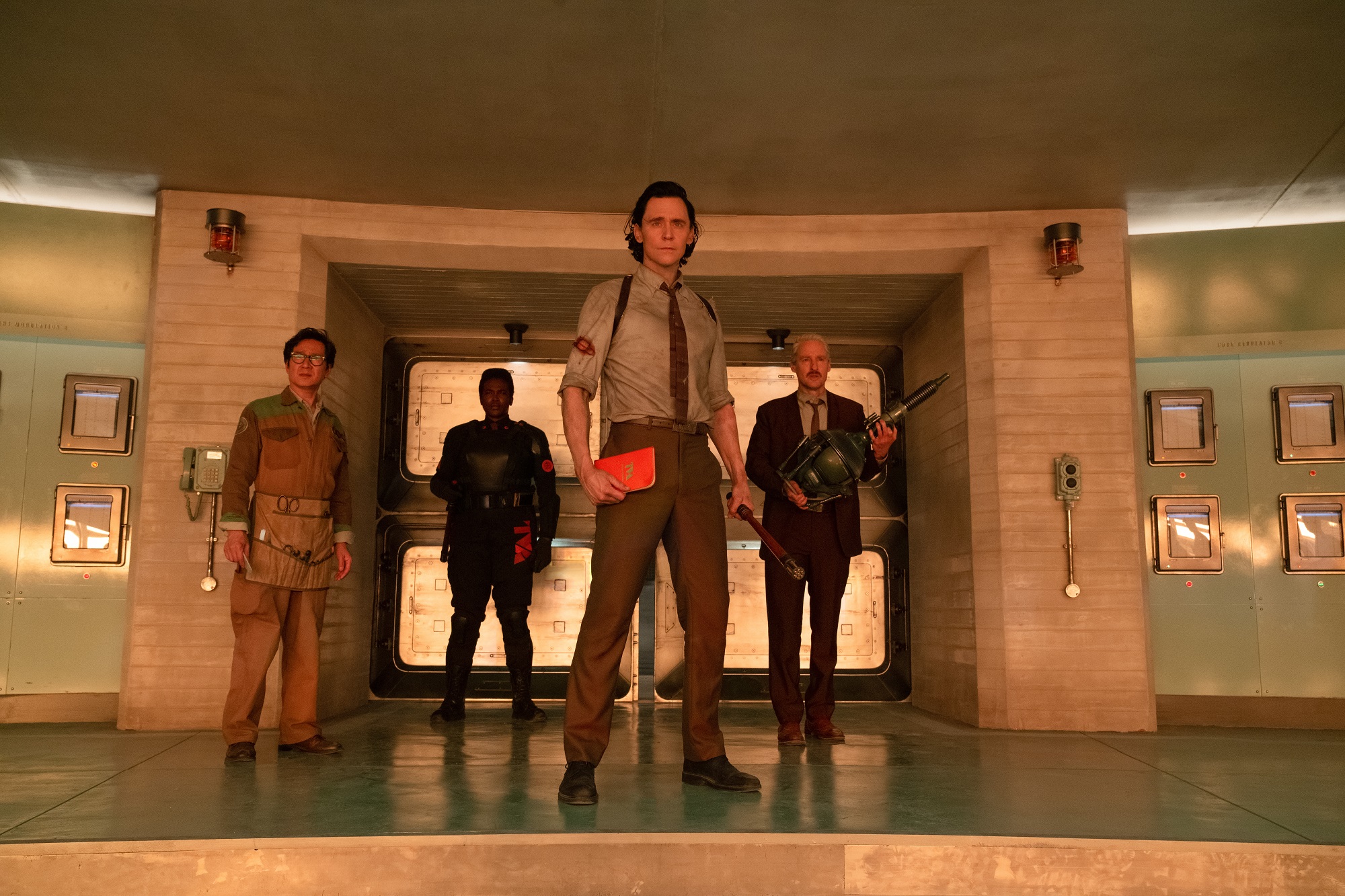 Episode 4 ends with what appears to be the imminent death of Loki & Co. If this were to happen, well, then the MCU would probably end. There wouldn't be a Sacred Timeline left. Or any timeline. We wouldn't even get to Kang Dynasty and Secret Wars.
Then again, I'll remind you that the actions that happen at the TVA do not follow the flow of time. Everyone in this utopic world exists outside the regular flow of time. Therefore, the events in Loki seasons 1 and 2 overlap all the events across all time.
From that point of view, episode 4 could happen just as the main MCU reality approaches the Kang Dynasty and Secret Wars events.
What I suspect happens next, however, is that Loki will travel in time to fix this problem. Loki season 2 episode 1 already told us that a different type of time travel is possible because the TVA sits outside of the regular flow of time.
The big reveal early in the episode
As thought-provoking as the cliffhanger might be, given what we know about the MCU timeline and the roadmap to Secret Wars, I'm more interested in what we see early in the episode.
Mischievous Miss Minutes (Tara Strong) shows Ravonna Renslayer Gugu Mbatha-Raw) her history with the He Who Remains Kang version.
In episode 1, Loki hears a recorded talk between Kang, who made the TVA, and Ravonna. It's the following segment that caught my ear:
Ravonna Renslayer, you are quite a marvel. I will be proud to lead you. You made a difference in this war. Thank you for being on my team.
This told me that Kang had this conversation with Ravonna after they prevailed over the other Kangs. After they won the multiversal wars that are about to repeat in Kang Dynasty and Secret Wars.
Put differently, He Who Remains teased he had a team that fought against the other Kangs. This foreshadows the upcoming confrontation between the Avengers and the bad Kangs. And I suspect that one Kang variant will side with the Avengers. It might be the Kang we saw in Ant-Man and the Wasp: Quantumania. A Kang who might then win with the help of the Avengers.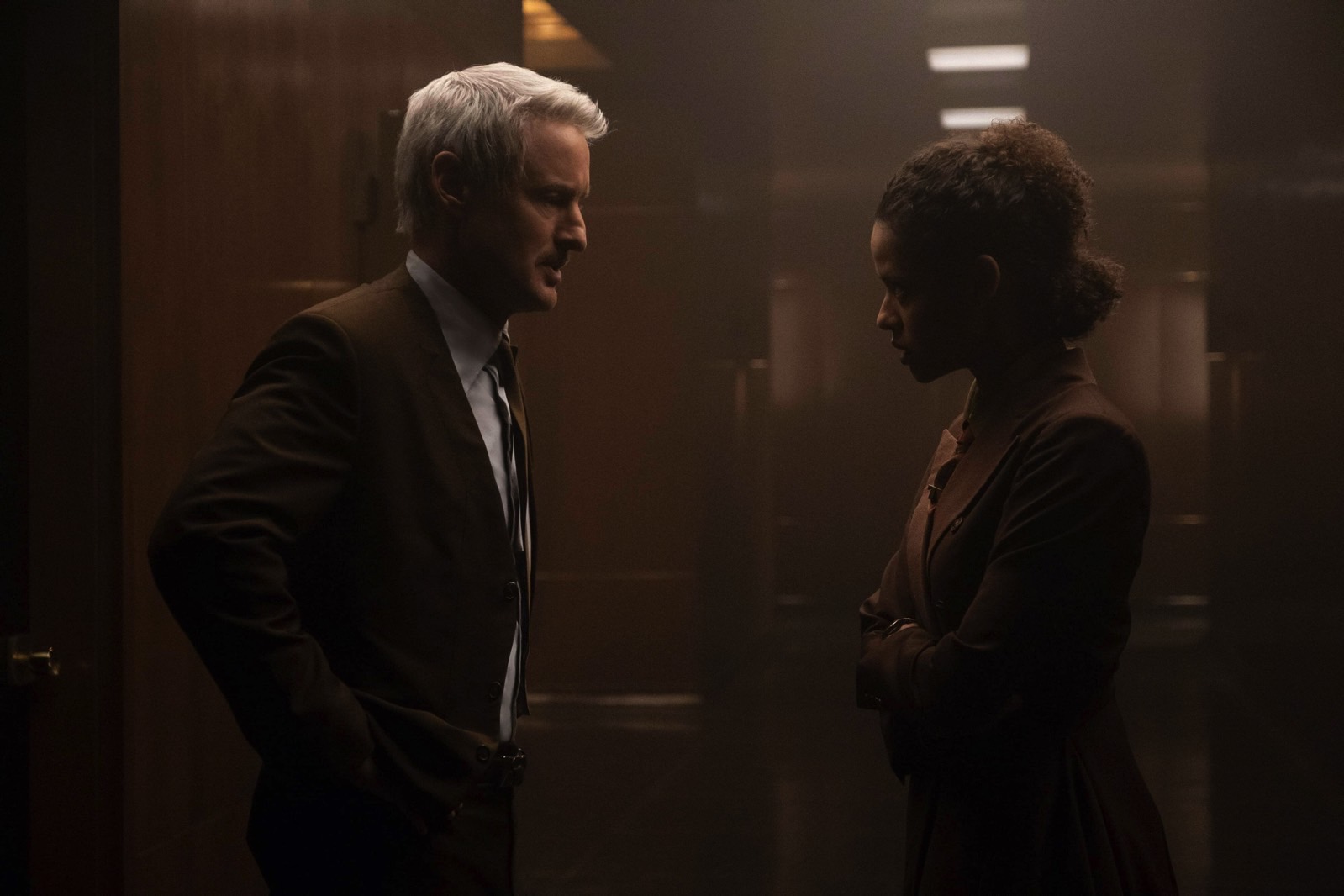 Episode 4 of Loki season 2 further expands on that conversation. Unless Miss Minutes manipulated Ravonna to control her, we just learned the truth about the Kang-Renslayer relationship.
She was instrumental in his big win over the other Kags by leading He Who Remains' army. Again, this foreshadows the upcoming conflicts in Kang Dynasty and especially Secret Wars.
Also, Kang might have been in love with her. Yet He Who Remains partners with nobody. That's another big takeaway from episode 4.
That's why he enacted Protocol 42 eons ago to erase the memories of everyone, Ravonna included. Renslayer continued to be instrumental to his TVA success without knowing what a key role she played in the past.
With all that in mind, I'm certainly excited to see what the relationship between the good Kang and the Avengers will be. You know, when it comes to leading the multiversal armies that will defeat the bad Kangs, and then preserving the peace.
One more thing
Protocol 42 is as cruel as Star Wars' Order 66, though less bloody. That was my initial reaction. However, I'll point to two direct amazing implications for the MCU.
Since Kang has the technology to mass-erase people's minds, maybe he can also undo it. This sort of tech would be important for at least two different stories. First, there's Spider-Man (Tom Holland). Nobody remembers Peter Parker after Doctor Strange (Benedict Cumberbatch) pulled off a massive memory-altering spell on the entire universe.
Secondly, remember the Eternals? They're robots who essentially can't die. Their memories are wiped with each new mission. They can receive new bodies if needed, along with a new set of memories.
How and if Kang's memory-altering powers will impact other MCU projects is unclear. But Marvel just gave us another way for people to forget or remember past events.