Ant-Man and the Wasp: Quantumania is out in theaters on Friday, giving Marvel fans the first adventure of MCU Phase 5 and a brand new look at Kang (Jonathan Majors). He's the new Thanos-grade villain that the Avengers will face in the coming years. There are a lot of things to like about Ant-Man 3, just as there are plenty of things to hate. And Kang fits in both categories, as the brand new villain happens to be Quantumania's biggest plot hole. At the same time, however, he's also the most exciting thing in the movie.
Mind you, massive Ant-Man 3 spoilers will follow below. You'll want to watch the movie before reading any further.
Jonathan Majors steals every Ant-Man 3 scene he's in
Marvel spent a lot of time hyping this version of Kang, and you'll understand why once you see Ant-Man 3.
The actor gave us a first taste of the He Who Remains version of Kang during the finale of Loki season 1. The Kang in Ant-Man and the Wasp: Quantumania is a completely different character. And Majors absolutely nails the part, making you want to see more of Kang in action. That much is clear even before you realize that Kang is also the biggest plot hole in Ant-Man and the Wasp: Quantumania.
This Kang is furious. He's also calculated, manipulative, and very powerful, both physically and mentally. He's a master of whatever he does, with "conquering" being one of his top attributes. And he's in control of time with the help of some amazing tech.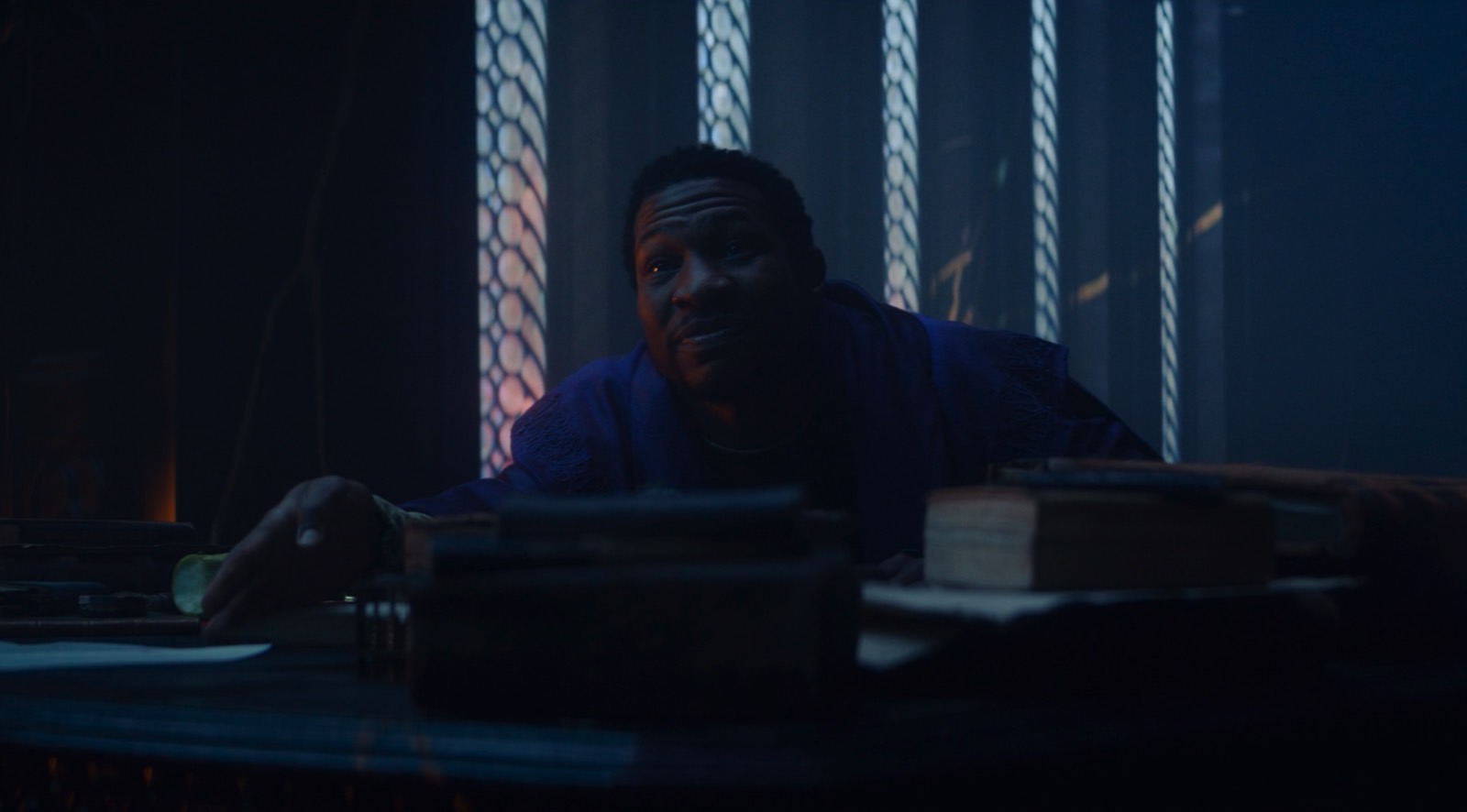 Even in the Quantum Realm, he managed to outsmart and outplay whatever opposition he may have encountered, building a massive empire he planned to take to the real world.
Yet this Kang is disturbingly hurt. Something happened in his past that he couldn't let go of. And that darkness is clouding his judgment, despite his awareness that time isn't what most people think it is. His perspective on time should give him more lucidity.
Whatever happened in time, and whatever the other Kangs did to him, can still be changed or challenged. Yet those human emotions control him and make him make mistakes in an otherwise spectacularly crafted plan.
That's why Majors steals every scene he's in. Ant-Man and the Wasp: Quantumania is Kang's movie ± which is somewhat sad for Paul Rudd and Evangeline Lilly. They are, after all, the main protagonists of Ant-Man 3. It's even sadder for Lilly, as the actress seems to have been sidelined to a supporting role in the threequel, unlike her previous parts.
Kang is Quantumania's big plot hole
Long before Ant-Man and the Wasp: Quantumania premiered, I warned that Marvel is potentially sitting on a massive plot hole with Kang. Marvel had revealed he was stuck in the Quantum Realm, as he lacks the Pym particles that would get him out. That's why he needs Ant-Man, to begin with.
I had high hopes that Marvel would find a great explanation for this, and the script almost gets away with it. Almost, because there's plenty of stuff that doesn't make any sense.
The Council of Kangs in the first Quantumania credits scene reveal that they're the ones who exiled the Conquerer to the Quantum Realm. They were either too afraid to kill him or they were unable to do it. Yet they're unhappy to hear he's dead. We don't have an explanation for any of that.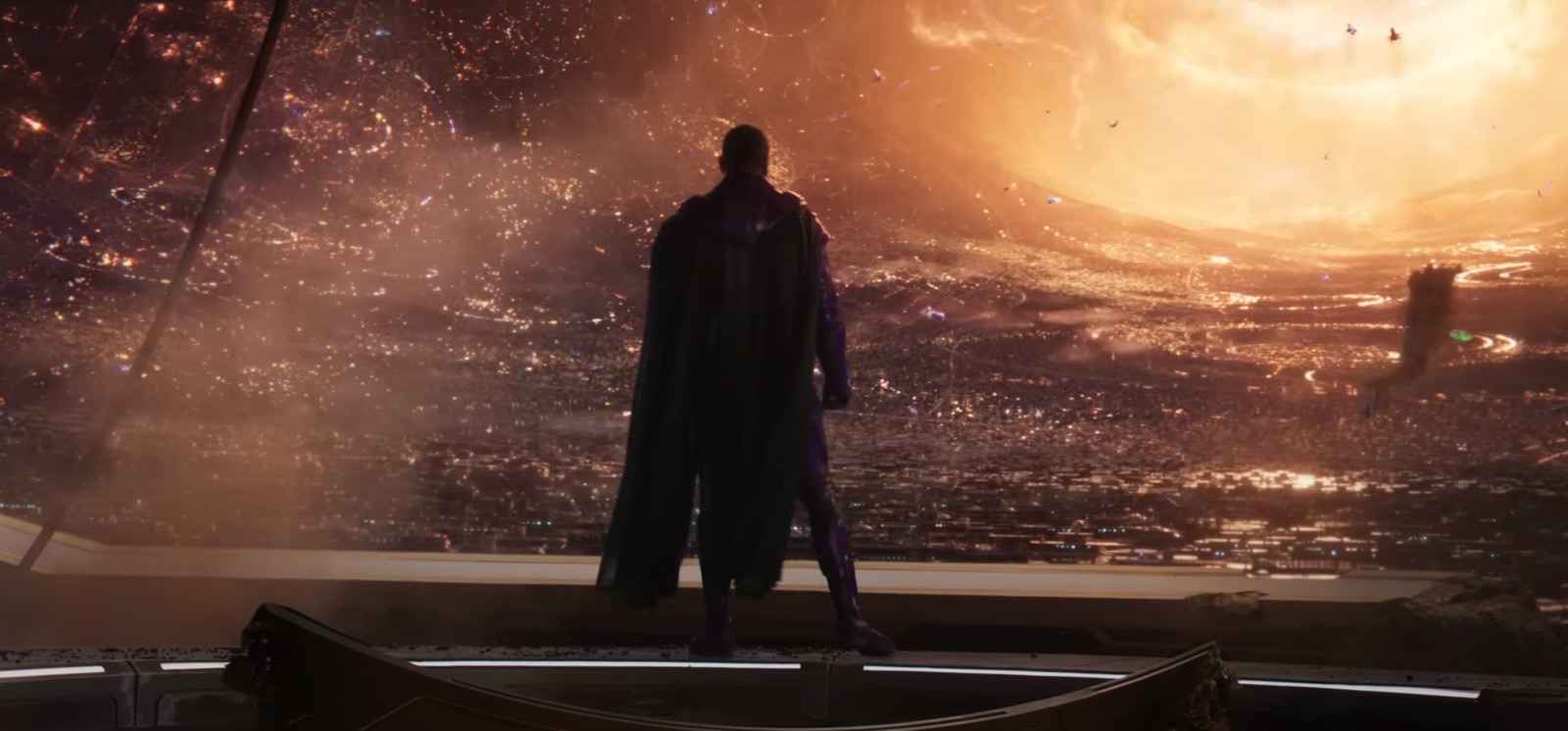 In the movie, Kang the Conqueror hints that he's the only one who can save the multiverse. He has to face the other Kangs. This is something that gives me hope that the Kang we just saw hasn't died and will somehow become an Avengers ally in Kang Dynasty and Secret Wars.
But the problem with the other Kangs is that they sent the Conqueror to the Quantum Realm with his powerful Time Chair. Yes, the chair is useless initially, but why make it available to Kang? Why send one of the most powerful people in the multiverse to exile and allow him to have his most powerful tool at his disposal?
Some of those Kangs have to know what the Quantum Realm can offer. They have to know that there are means in there for Kang to repair the chair and build himself a massive empire. This is exactly what Kang manages to do in the dozens of years he spends inside the Quantum Realm. After all, time doesn't mean what we think it means.
How is all this a plot hole? Well, as smart and resourceful Kang might be, he absolutely can't create Pym particles on his own. He can't make them in the Quantum Realm, something I find extremely implausible.
This Kang has fought and killed Avengers over and over. He destroyed timelines while amassing technology unlike anything seen before. Yet he can't make Pym particles in a universe that allowed him to create all this technology as well as his massive empire.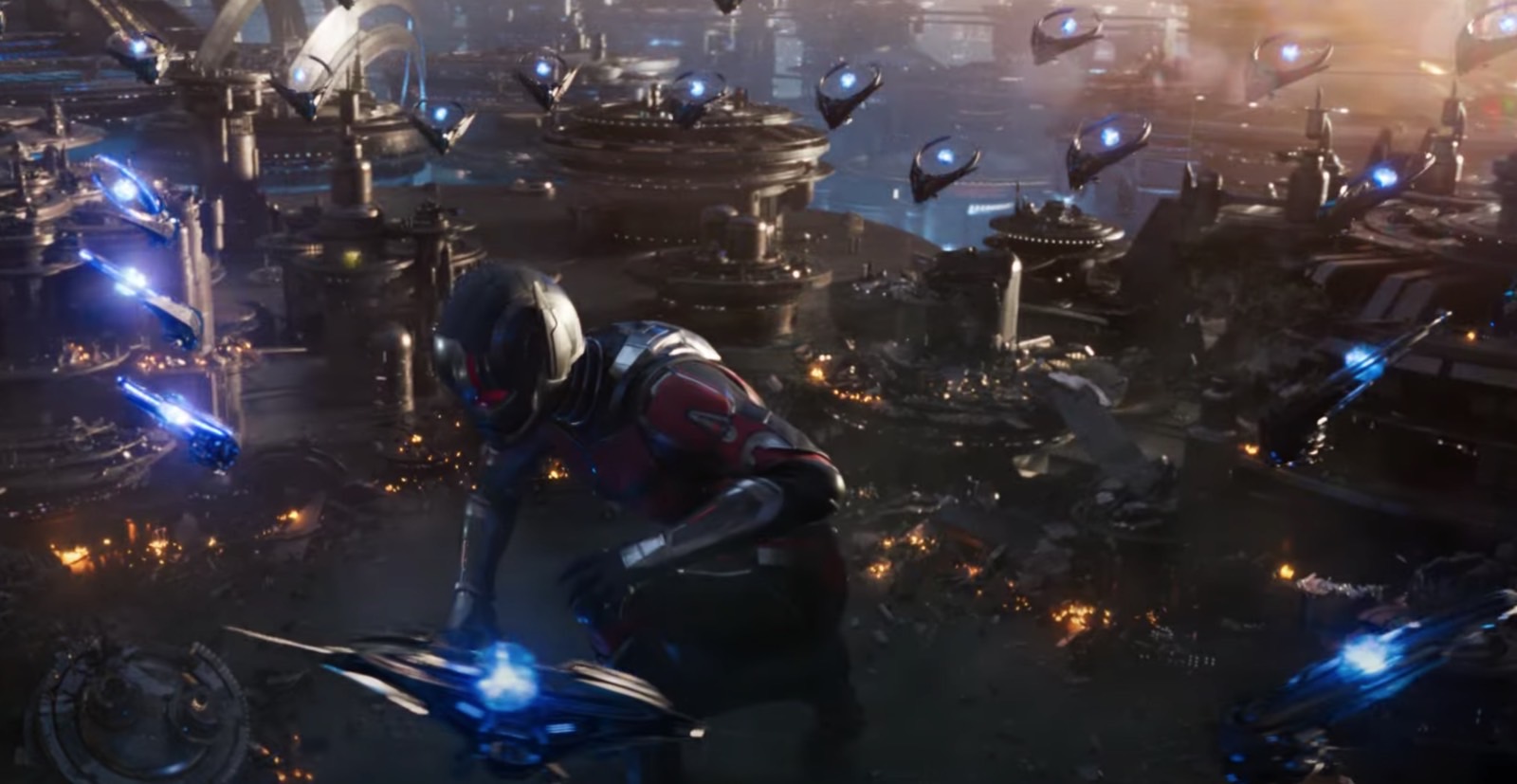 Marvel can still fix it
Even the early ants that mistakenly go to the Quantum Realm evolve into an incredibly sophisticated race, a detail that Kang's armies manage to overlook. There's a case to be made here that the ants themselves might have created Pym particles of their own if they wanted, so they could leave the Quantum Realm.
Let's remember that Thanos (Josh Brolin) built his own Pym particles after reverse engineering the one that 2014-Nebula stole from the primary Nebula (Karen Gillan). That was outside of the Quantum Realm. But, again, you have to witness Kang's technology evolution inside the Realm to appreciate how annoying this plot hole is.
Like other MCU plot holes or inconsistencies, Marvel can still fix this Kang issue in Quantumania. Marvel can explain why the technology Kang couldn't fix was so unique and unsalvageable in the Quantum Realm.
Or we can pretend that it's not a plot hole and that Kang the Conqueror is a flawed character who, in all his rage, lost the ability to devise Pym particles.
Whatever the case, one thing is clear. Jonathan Majors' Kang is the biggest and best thing in Quantumania. And we can expect great things from the actor's upcoming roles across the MCU. All he needs are great scripts to make Kang stand out even more than he did in Ant-Man 3.