We've been talking for months about Ant-Man and the Wasp: Quantumania's high-stakes plot and big villain. Jonathan Majors returns to the MCU to play Kang the Conqueror, a new variant of his He Who Remains character from Loki. And we explained how important Quantumania's Kang the Conqueror is for the larger MCU story and why Marvel keeps revealing exciting spoilers about the character.
But what if we've been wrong all along? What if the Kang variant we're about to see in Ant-Man and the Wasp: Quantumania is not a villain? If a recent Quantumania credits scenes leak is accurate, then we might have reason to believe the character might be more than the Avengers' next target. We can't explain before warning you that massive spoilers might follow.
The Quantumania credits scenes leak
The Reddit mods at MarvelStudiosSpoilers obtained from trusted sources the big Quantumania plot details. We have the story's ending, if that information is accurate, and the credits scenes.
We're going to highlight a few important plot developments from the leaks below, as they seem to suggest Kang might not be a full-fledged villain in Quantumania:
At the end of the film, Kang the Conqueror is potentially killed (!) after being kicked into his ship's multiversal engine by Hope, while it is collapsing due to Scott hitting it with Pym particles. Cassie rescues Scott and Hope from being stranded in the Quantum Realm. Scott is happy but begins to have a crisis after remembering that Kang said something bad was coming and that everyone would die if he didn't get out of the Quantum Realm.

The Council of Kangs gather discussing how the Kang they exiled has been killed. The council is led by Immortus and includes Rama-Tut, and possibly a version of Scarlet Centurion (however, they are not red). They are NOT happy that their exiled variant was killed by others, and vow to stop 'them' – our heroes who have started to meddle in the multiverse – as they may kill everything they've built (interconnected timelines). They call upon all other Kangs for support in preparation for a dastardly plan. The scene ends in the Colosseum full of Kang variants (including a Skrull version).
Kang the Conqueror might die at the end of the movie, or we might think he's killed. What's important here is that he's such a dangerous Kang variant that the other Kangs exiled in the Quantum Realm. At the same time, they dared not dispose of him. And for some reason, they want revenge.
Separately, Kang the Conqueror might have warned Scott that something terrible is coming if he can't escape the Quantum Realm.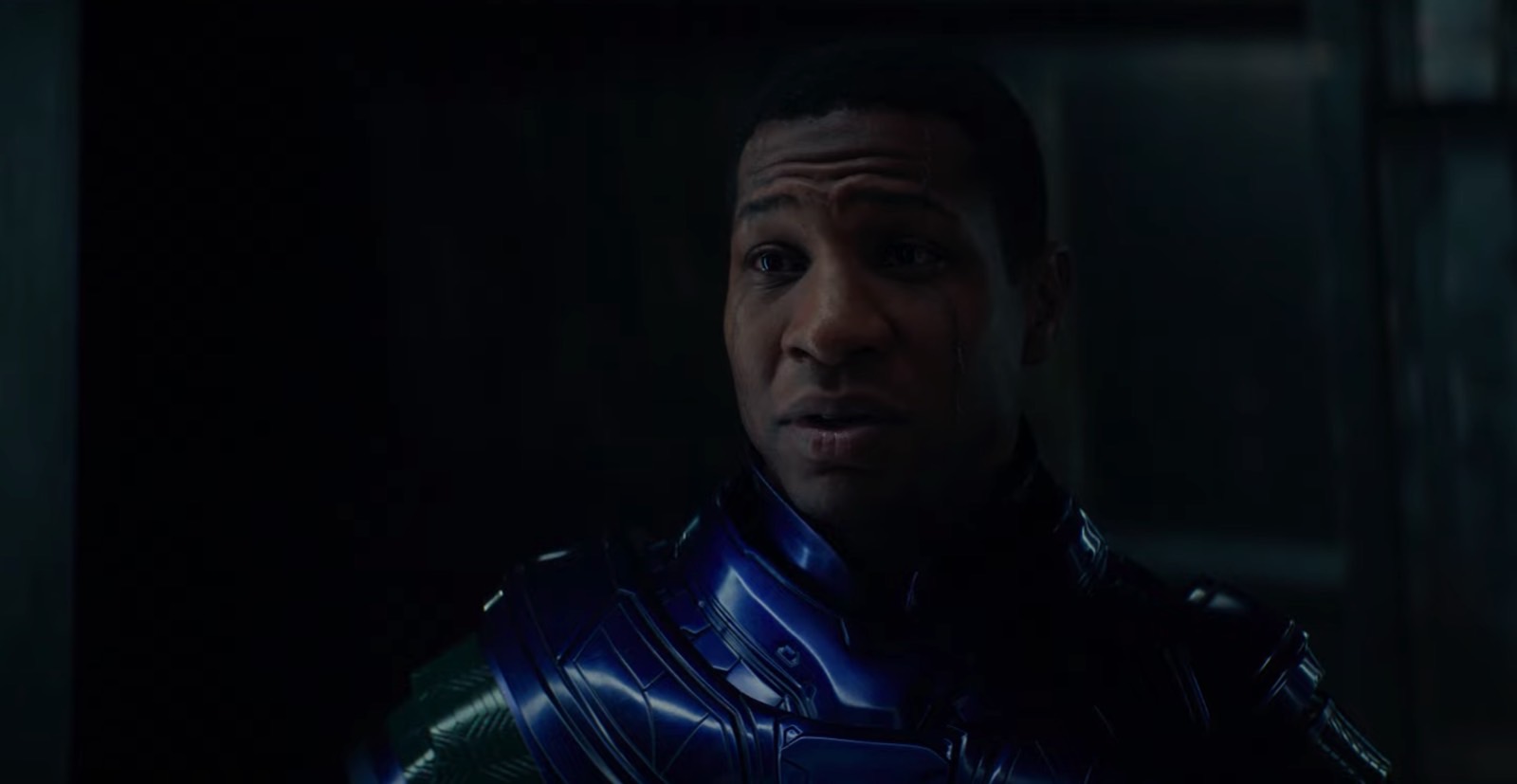 The Kang identities
The Multiverse Saga features an infinite number of variants of the same character. That might make it hard to follow them across movies and TV shows. We need unique identities for each of them. That's why Sylvie (Sophia Di Martino) has a different name than Loki, even though she is a Loki. Or why we meet He Who Remains in Loki rather than Kang the Conqueror.
If the leak above is accurate, we're about to discover various versions of Kang with unique identities. The Quantumania villain is Kang the Conqueror. Then we'll see Immortus, Rama-Tut, and maybe Scarlet Centurion. The second credits scene will introduce Victor Timely, a direct connection to Loki season 2. And that's another version of Kang.
We'll note that a different source teased on Twitter that we might see the Council of Kangs in Ant-Man and the Wasp: Quantumania, giving further credence to the previous leak.
Moving on, Kevin Feige dropped a big Kang Dynasty and Secret Wars spoiler while discussing Quantumania. He revealed that the Kangs are fighting each other, not just the Avengers. That implies that one Kang variant might join the Avengers to fight the other, more evil, Kangs.
Is Kang the Conqueror the next He Who Remains, an Avengers ally
The Loki season 1 finale taught us everything we know so far about the Kangs and the multiversal wars of eons ago. In that finale, we learn He Who Remains has been called "a ruler, a conqueror, He Who Remains, a jerk."
This Kang variant has spent so much time defending the Sacred Timeline he's gone insane. While he's not a full-fledged Marvel villain, he certainly is ruthless. And he has done despicable, evil things, just like the two Lokis. His villainy probably exceeds what the Lokis did, as he's been killing billions of people while pruning timelines.
The point here is that He Who Remains had a clear identity before becoming this god-like person taking care of one timeline and preventing the more evil Kang variants from emerging. Maybe he was truly evil before realizing what he needed to do.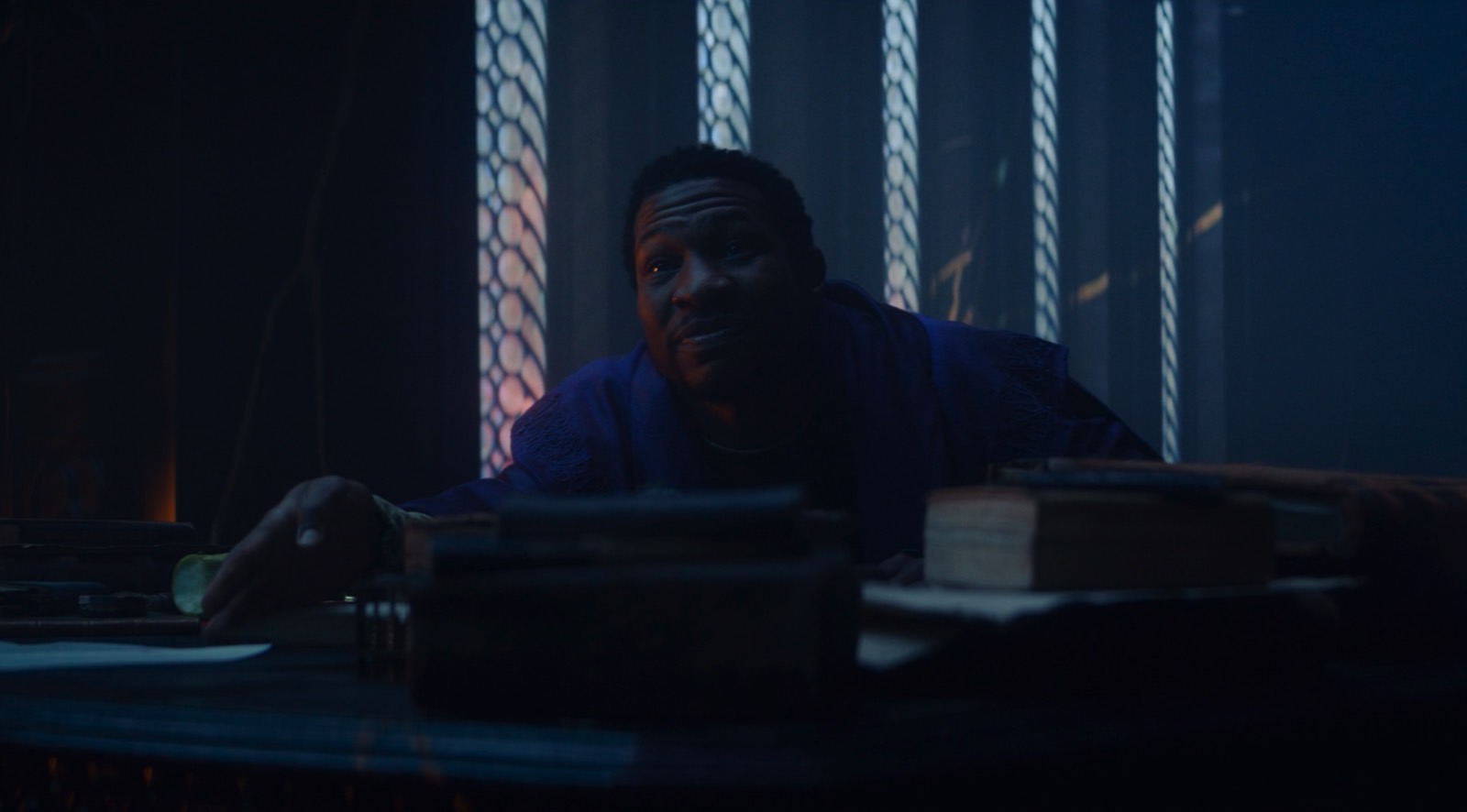 He Who Remains mentioned the "conqueror" moniker, and we're about to meet Kang the Conqueror in Quantumania. Is it possible that the new Conqueror, an incredibly ruthless villain, becomes the next He Who Remains and helps the Avengers defeat the others?
That would be a fantastic twist for the MCU. The Quantumania villain might not die. But he might get into a position where he'll need the help of the Avengers. Where he'll have to repent and embrace a new path. One that would lead to him maintaining a future Sacred Timeline once the current multiversal wars are over.
After all, Marvel loves turning antagonists into good guys and the other way around. This helps the studio create richer characters whom we fall in love with. Imagine meeting this fierce Kang the Conqueror who has killed Avengers over and over in Quantumania only to see him turn into a Kang variant ready to oppose the Council and essentially become an Avenger in Kang Dynasty and Secret Wars.
That's all speculation at this point, based on a credits scenes leak. But I'll also add there's a Kang Dynasty–Secret Wars leak that tells us the Avengers will have a Kang helping them defeat the other Kangs.