In the annals of divisive TV endings, very few can compete with the final episode of Seinfeld and the degree to which its fans felt profoundly let down. Written by co-creator Larry David, the finale of NBC's hit sitcom drew a whopping 76 million viewers when it aired back in 1998, but it's nevertheless right up there with other controversial finales of shows like Lost and Game of Thrones — all of which viewers still have negative feelings about to this day. Seinfeld's, in particular, came off to many viewers as too meta, with too much crammed into one hour, the tone being wrong, too few jokes, the jokes not landing … I could go on.
And now, here comes Jerry Seinfeld hinting at a revival related to that very ending of "show about nothing."
Twenty-five years on from the disappointing conclusion of the series, which today is available to stream in its entirety on Netflix, the star has all but confessed his interest in revisiting the finale while he was performing a comedy set just a few days ago in Boston. Seinfeld, who's now 69, teased that he and David are indeed cooking up something along these lines for fans.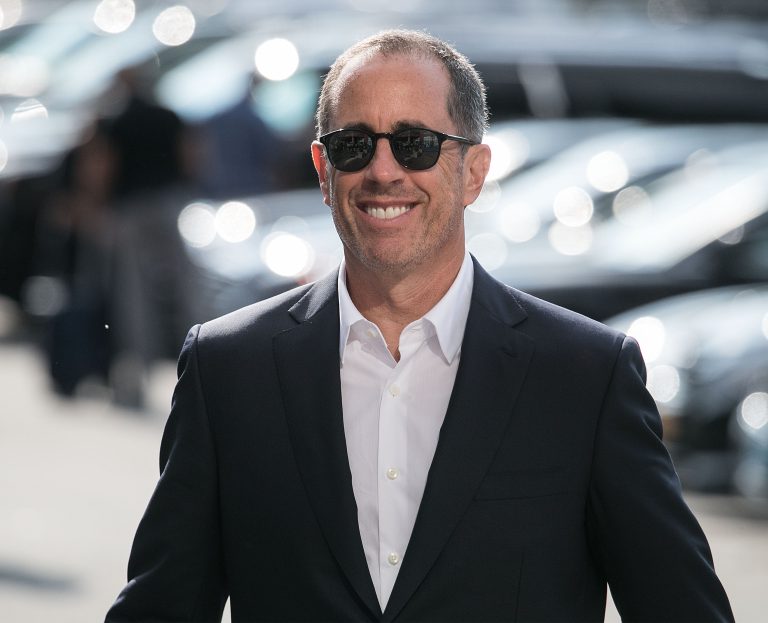 "I have a little secret for you about the ending," Seinfeld said about the finale, in a clip of his remarks that was posted to Instagram. "But I can't really tell it, because it's a secret."
He continues: "Here's what I'll tell you. OK? But you can't tell anybody. Something is going to happen that has to do with that ending." Cryptically, he adds that whatever that thing is "hasn't happened yet," but that "just what you are thinking about, Larry and I have also been thinking about it. So you'll see."
Let the speculation commence.
My guess, based on absolutely nothing but a feeling, is that the big mystery event will end up being something along the lines of a Super Bowl commercial. Although, truth be told, I'd probably prefer these kinds of beloved TV shows to just leave well enough alone. Don't forget, fans of The Office, we also learned just a few days ago that a reboot of some kind from showrunner Greg Daniels is reportedly in the discussion phase, another of these new bites at the same TV apple which are likely to go horribly wrong.
And as for a redo of the Seinfeld finale, well, we actually kind of got that already — in the form of Season 7 of Curb Your Enthusiasm, one of the plot lines of which involves Larry winning back Cheryl and reuniting with the stars of Seinfeld. Who knows, maybe it just comes down to someone needing some money.