Ahead of the Season 3 debut of The Morning Show on Apple TV+, the iPhone maker's streaming service has gone ahead and announced that the buzzy, star-packed drama about broadcast journalism is also getting a Season 4.
The show, which will introduce new cast members including Jon Hamm in its upcoming third season, is one of the OG Apple TV+ series — part of the launch slate that debuted with the announcement of the streamer back in late 2019. At the moment, The Morning Show also currently has a very meh 64% critics' score on Rotten Tomatoes, and I have to say that I absolutely agree (and might even pull that number a little lower, if I had my way).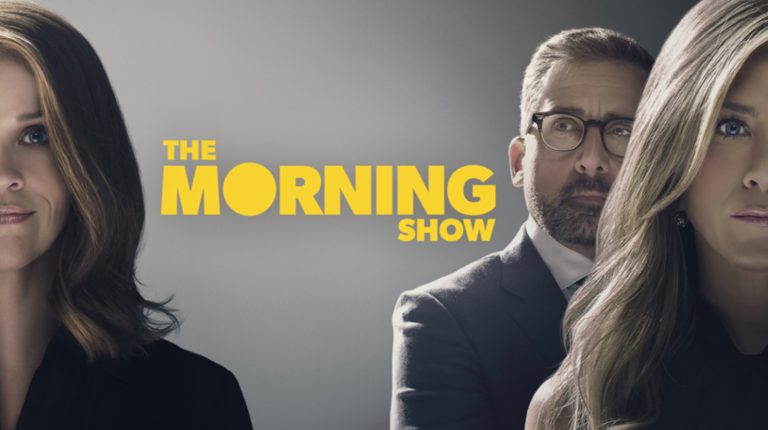 This is not an enjoyable show, and the only reason it's acquired the degree of media coverage it's received is because, you guessed it, the news media loves the existence of TV shows about the news media.
Not only is this show not enjoyable — which shouldn't come as a surprise, since there is also a certain amount of vanity and pomposity that goes hand in hand with a job as a TV newsreader — but it's also based on Top of the Morning: Inside the Cutthroat World of Morning TV. That book offers a very surface-level, pretty shallow overview of the morning show industry by a relatively youthful journalist.
But enough about The Morning Show. As someone who's been an Apple TV+ subscriber from day one and who covers the service regularly, here's what I recommend watching on the streamer instead of the Reese Witherspoon- and Jennifer Aniston-led series that you can think of almost like the Grey's Anatomy of journalism:
Acapulco: With two seasons under its best, this Apple show about a group of employees at a ritzy beachfront resort is the very definition of feel-good TV. In fact, it's become for me the replacement for what Ted Lasso used to be, now that the latter has devolved into a mess in its third and final season.
But be warned: You might very well find yourself ready to book a vacation getaway to Mexico after watching this series, the co-creator of which was also behind Zoey's Extraordinary Playlist.
Drops of God: One of the newest Apple TV+ shows, this 8-episode drama based on a bestselling Japanese manga series of the same name debuted with a perfect 100% score on Rotten Tomatoes. The story: A legend in the world of fine wines, Alexandre Léger, dies and leaves behind two potential heirs to his extraordinary wine collection, valued at $148 million.
One is his daughter in Paris, Camille, who hasn't seen her father since her parents separated when she was nine. And the other is Alexandre's protege, the brilliant young oenologist Issei Tomine. They're each put through a series of tests to determine who will inherit the collection.
Pachinko: One of the best TV series I've ever seen, Apple TV+'s Pachinko is Lost-level good, in terms of everything from the quality of the storytelling to the cinematography.
The show is based on the magisterial 2017 novel of the same name by Min Jin Lee, and it tells the multi-generational story of a Korean family — masterfully weaving the different generations in and out of the narrative in such a way as to take your breath away. This is a TV series about family, home, belonging, and love.
The Reluctant Traveler: I already mentioned one wanderlust-inducing show above, and here's another.
Eugene Levy hosts The Reluctant Traveler, a travelogue that transports the Canadian curmudgeon to a variety of far-flung places around the world, in an attempt to put him in humorously uncomfortable settings. And while I worried at first that Eugene wouldn't be able to carry the show on his own — that his whole "I hate the inconveniences of travel" schtick would get old fast — it's fun watching him grow to love and appreciate places he might have never considered visiting otherwise.
Severance: I don't want to say too much and inadvertently reveal more than I should about this 10/10 dystopian workplace drama from Apple TV+, so let me just quote from the streamer's own description of this show (which is very much a must-watch):
"From director and executive producer Ben Stiller and creator Dan Erickson comes Severance. Mark Scout (Adam Scott) leads a team at Lumon Industries, whose employees have undergone a severance procedure, which surgically divides their memories between their work and personal lives. This daring experiment in "work-life balance" is called into question as Mark finds himself at the center of an unraveling mystery that will force him to confront the true nature of his work … and of himself."
Shrinking: With Shrinking, Apple somehow turned a show about grief and therapy into one of the most uplifting comedy series of the year. It might have something to do with the fact that several veterans of Ted Lasso got this series off the ground, which stars Jason Segel as a therapist still grieving the loss of his wife and who decides to shake up how he interacts and cares for his patients (which also leads to significant improvement in his own life).
Tehran: Last, but certainly not least, is one of the finest spy shows ever made. Actress Niv Sultan, in Tehran, portrays Tamar Rabinyan — an Iranian-born Mossad agent who, in Season 1, sneaks into Iran to try and leave an Iranian nuclear facility vulnerable to an Israeli Air Force bombing run. It's not really spoiling much to reveal that basically everything goes wrong straight away and keeps going wrong. Watching Tamar adapt and improvise, though, will keep you on the edge of your seat all the way to the end.
In Season 2, Glenn Close joined the cast as a new handler of sorts for Tamar inside Iran. According to an Instagram comment from cast member Shaun Toub, who plays Faraz Kamali in the show, Season 3 of Tehran is coming sometime this year.