I take no joy in saying this, Ted Lasso fans, but now that we're more than halfway through the third and final season of the show on Apple TV+ it's time to stop putting it off: This is not the show I fell in love with two years ago.
For starters: The episodes are overlong and unfocused (we're around the hour mark now, compared to half-hour episodes before). Characters have been acting erratically all season, Ted Lasso himself feels like a bit player in this story now, the team has been losing all season with barely any proactive coaching from Ted, and his dialogue that used to be inspiring and a breath of fresh air has gotten a little cringe.
I don't know if the extended break between Seasons 2 and 3 served to unreasonably amp up our expectations, but I do know that when Episode 7 (The Strings That Bind Us) dropped yesterday, it was the first time in three years that I couldn't be bothered to watch a new episode of the hit show.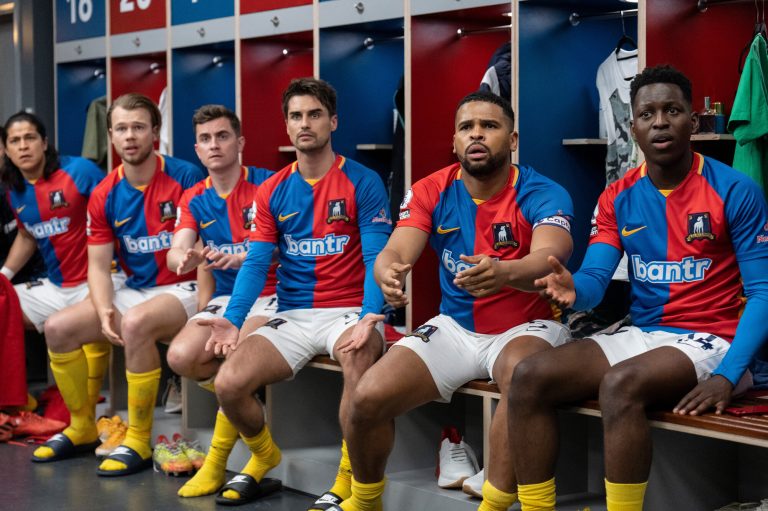 Maybe this feeling is one that you get when you love something so much, and your expectations for it are so high, that even just the slightest disappointment makes you feel completely let down. But it's not just me, though. Season 3 currently has the show's lowest audience score on Rotten Tomatoes (it's dropped from 95% in Season 1 to 73% now). "Quickly losing what was fun and charming about the show in the first season in favor of cringy attempts to be 'groundbreaking' and 'Emmy worthy,'" one Rotten Tomatoes reviewer opines.
Adds another: "This season has been unrelated side quest after side quest. Season 3 has turned the show into a drama about Keeley's PR firm and Nate's obsession with a Greek restaurant."
And speaking of Keeley, there's another of the many annoyances for me. The show turns her into a girl boss this season, only for her to get hot and heavy with (checks notes) her firm's investor. And, again, it's not just me who feels this way. Via Collider: "Ted Lasso Season 3 Doesn't Know What to Do With Keeley Jones."
At this point, we've got five episodes left in the season, and who knows — anything could happen. I'm open to Ted Lasso, the show, turning things around by the time the finale's end credits start rolling (although I won't be completely happy, because I shouldn't have to be essentially dared to stick with a show over six or seven episodes just to see if stops disappointing me by the end).
That said, I'm also open to the idea that this New York Post writer might have hit the nail on the head about the new season: "Nauseatingly nice 'Ted Lasso' doesn't work without COVID," reads the headline of that piece. The piece, at one point, goes on to add this about how much of a welcome distraction Ted Lasso was in 2020: "But now that the pandemic is over … and life has gotten back to business as usual, Care Bear Ted has overstayed his welcome."
It's like Ted himself tells his therapist Dr. Sharon early on during Season 3, "I know why I came. It's the sticking around I can't quite figure out."