I loved Schitt's Creek as much as the next person, so I can remember being mildly interested when I saw that Apple had wrangled Mr. Johnny Rose himself — aka the lovably deadpan Canadian actor Eugene Levy — to host a new travel series for the iPhone maker's Apple TV Plus streaming service. Honestly, though, what I wasn't prepared for was how much I actually enjoyed Levy's new series The Reluctant Traveler, in which the 76-year-old fussbudget who prefers his creature comforts in lieu of traveling the globe is thrown into some of the most exotic and swoon-worthy locales imaginable.
The Reluctant Traveler on Apple TV Plus
One of the things that made me a little skeptical at first is the fact that Levy is helming the action by himself here. He has such a droll sense of humor — mugging for the camera at one point, for example, "I'm in the Arctic Circle, and the big question for me is, 'Why?'" — that you almost instinctively look around for his longtime comedic partner, Catherine O'Hara.
Over time, though, I ended up changing my mind and deciding that Levy was perfectly cast as the host of this series.
There's a lot of dad-joke humor involving Levy decrying the annoyances of travel, but he's also authentically himself throughout. He grumbles, hems, and haws when he's pushed to traverse a suspended bridge in a Costa Rican jungle, and he laughs with childlike delight when he sees the luxurious hotel room that greets him in the Maldives.
While he spends the expected amount of time enjoying the comfort of his surroundings in well-appointed hotels, the best parts of this series come when Levy ventures outside the four walls of his lodging. He explores the local culture and the lives of artisans in amazing settings from Portugal to Finland, and he takes time to get to know the locals — like the gondolier and his son who meet him in Venice.
That's what makes this Apple TV Plus series one that I wholeheartedly recommend, for the way that Levy enjoys a refreshingly take-it-slow approach to getting outside and appreciating the weirdness and wonder of the wider world. Thankfully, Apple is also making every episode of The Reluctant Traveler available to binge at once, so don't be surprised if you find yourself with a touch of wanderlust starting this weekend.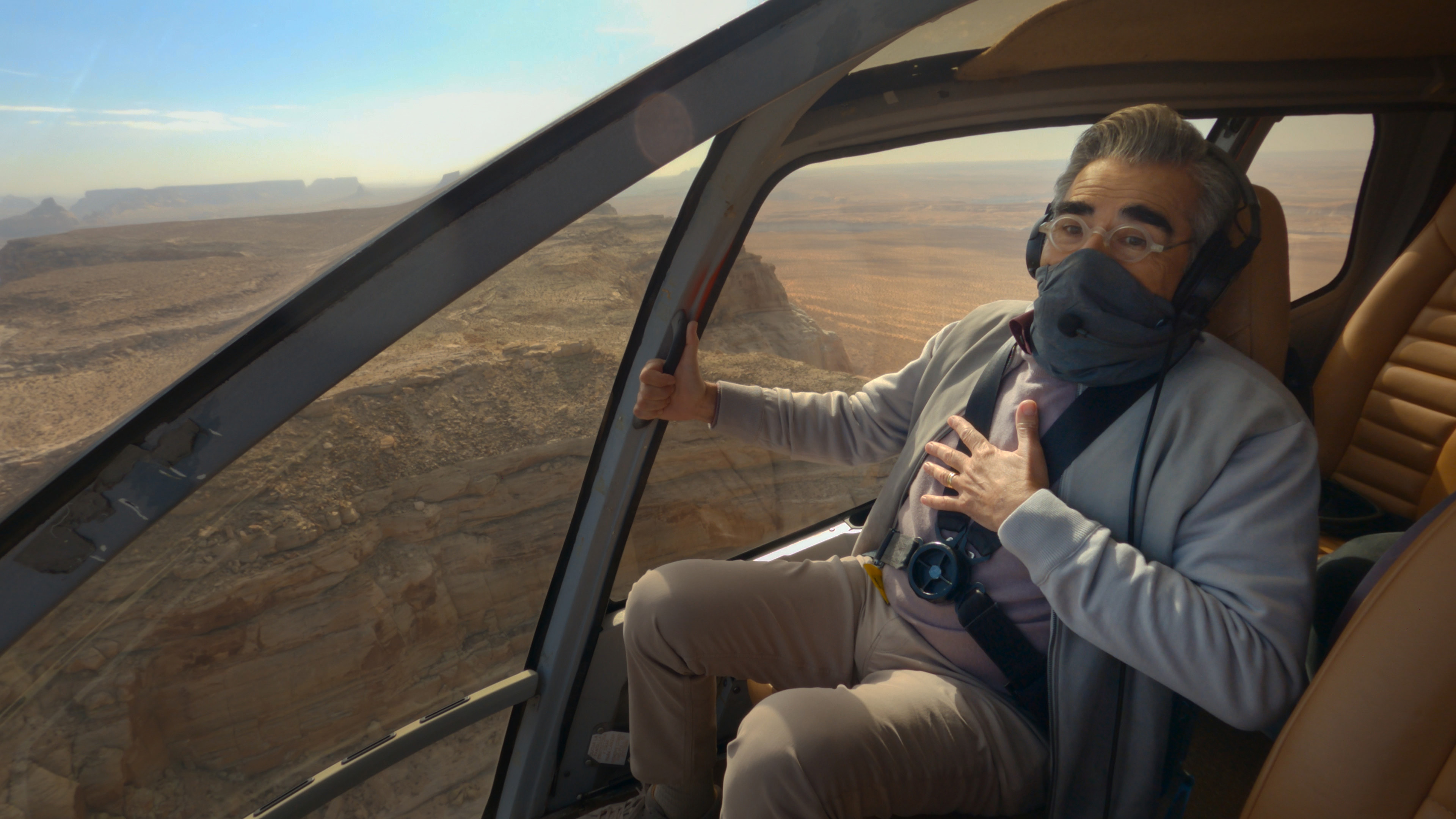 Also coming to Apple TV Plus this weekend
In addition to The Reluctant Traveler, meanwhile, the other big release hitting Apple's service this weekend is Liaison — a new 6-episode thriller starring Vincent Cassel and Eva Green that drops its first episodes on February 24 (and one episode weekly after that).
If you were a fan of Tehran on Apple TV Plus (and you should be, because that Israeli spy thriller is a near-perfect standout in the genre) you'll feel right at home with Liaison, wherein hackers with knowledge of terrorist attacks in Europe seek asylum in France. As you can imagine, though, pretty much everyone is after them — and everything quickly starts going wrong.