I got caught up with HBO's brilliant second season of The White Lotus a little late, but now that I've finished this addictive black comedy anthology from creator Mike White — and now that I finally know whose dead body that was floating past Daphne in Episode 1 — I'm ready for my next HBO binge. And, luckily, it's coming sooner rather than later, in the form of the network's highly anticipated adaptation of The Last of Us video game franchise that's debuting this weekend.
In fact, that's not just a personal opinion about the show. According to data from Whip Media, The Last of Us also happens to be the most anticipated show of 2023, with anticipation data from the firm going so far as to suggest this new show will likely have HBO's second-strongest opening in the last few years (after House of the Dragon).
Everything to know about The Last of Us
Whip Media bases its assessment of the record anticipation for The Last of Us on data like the number of users "following" the series ahead of its premiere (which is coming on Sunday, January 15). Moreover, the company's data is generally worth paying attention to along these lines — it accurately forecasted that Wednesday would be a huge hit for Netflix, for example.
As far as what to know about HBO's newest high-profile original series, here's the official logline from the network:
"THE LAST OF US takes place 20 years after modern civilization has been destroyed. Joel, a hardened survivor, is hired to smuggle Ellie, a 14-year-old girl, out of an oppressive quarantine zone. What starts as a small job soon becomes a brutal and heartbreaking journey as they both must traverse the U.S. and depend on each other for survival."
Who's in the show?
Major names in the cast include Pedro Pascal as Joel, Bella Ramsey as Ellie, Gabriel Luna as Tommy, Anna Torv as Tess, Nick Offerman as Bill, and Melanie Lynskey as Kathleen. The series, a co-production with Sony Pictures Television, is based on the acclaimed video game franchise developed by Naughty Dog for PlayStation platforms.
Early reviews have already started pouring in, by the way, and they're about as good as they can be (from critics, at least). As of this writing, the show has a near-perfect 97% critics' score on Rotten Tomatoes. And the Rotten Tomatoes critics' consensus rating makes the praise as clear and absolute as possible:
"Retaining the most addictive aspects of its beloved source material while digging deeper into the story, The Last of Us is bingeworthy TV that ranks among the all-time greatest video game adaptations."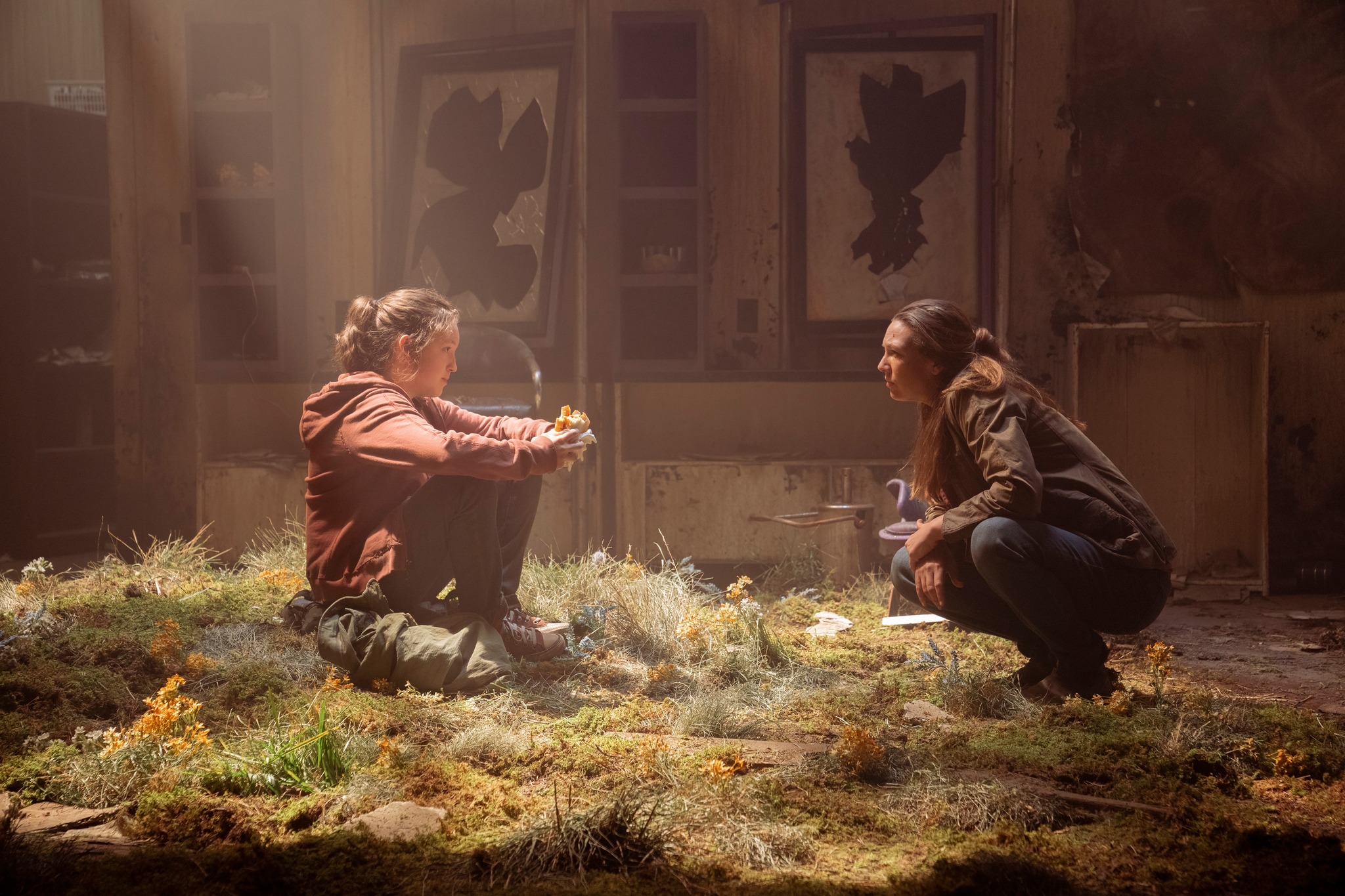 Where can I watch The Last of Us?
As for when and where you can watch the show, the nine-episode first season debuts on Sunday, January 15, at 9:00 pm ET/PT on HBO. It will also be available to stream in 4K on HBO Max.
"Even if The Last of Us treads familiar ground," a New York magazine reviewer raves, "it is still a gripping and ambitious work that seems fated to become the premium cable network's next Twitter-trending hit."