With a box office take of nearly $660 million after three weekends, Guardians of the Galaxy Vol. 3 will surely surpass $1 billion during its theatrical run. That's a well-deserved win for the story that ends the Guardians saga, as both fans and critics have praised James Gunn's final MCU movie. But despite the fact that we no longer have to speculate on the Guardians of the Galaxy Vol. 3 ending, there is a crucial detail we all missed in theaters while watching the movie.
It's an incredible Easter egg that might be important for the MCU's future. It's also a stunning Guardians Vol. 3 spoiler, so make sure you see the movie before reading any further.
Everybody loves to hate Marvel's new villain
The High Evolutionary (Chukwudi Iwuji) is the main villain in Guardians of the Galaxy Vol. 3, and hating him will come incredibly easily. With each flashback showing Rocket's (Bradley Cooper) early days, you realize how extremely evil this character is. It's Iwuji's acting that helps sell the character, and that's why you end up hating this ruthless antagonist so much.
In that regard, the High Evolutionary is a villain unlike most. You might be able to understand the reasoning of other Avengers antagonists. Maybe even sympathize with some of them. But not the High Evolutionary.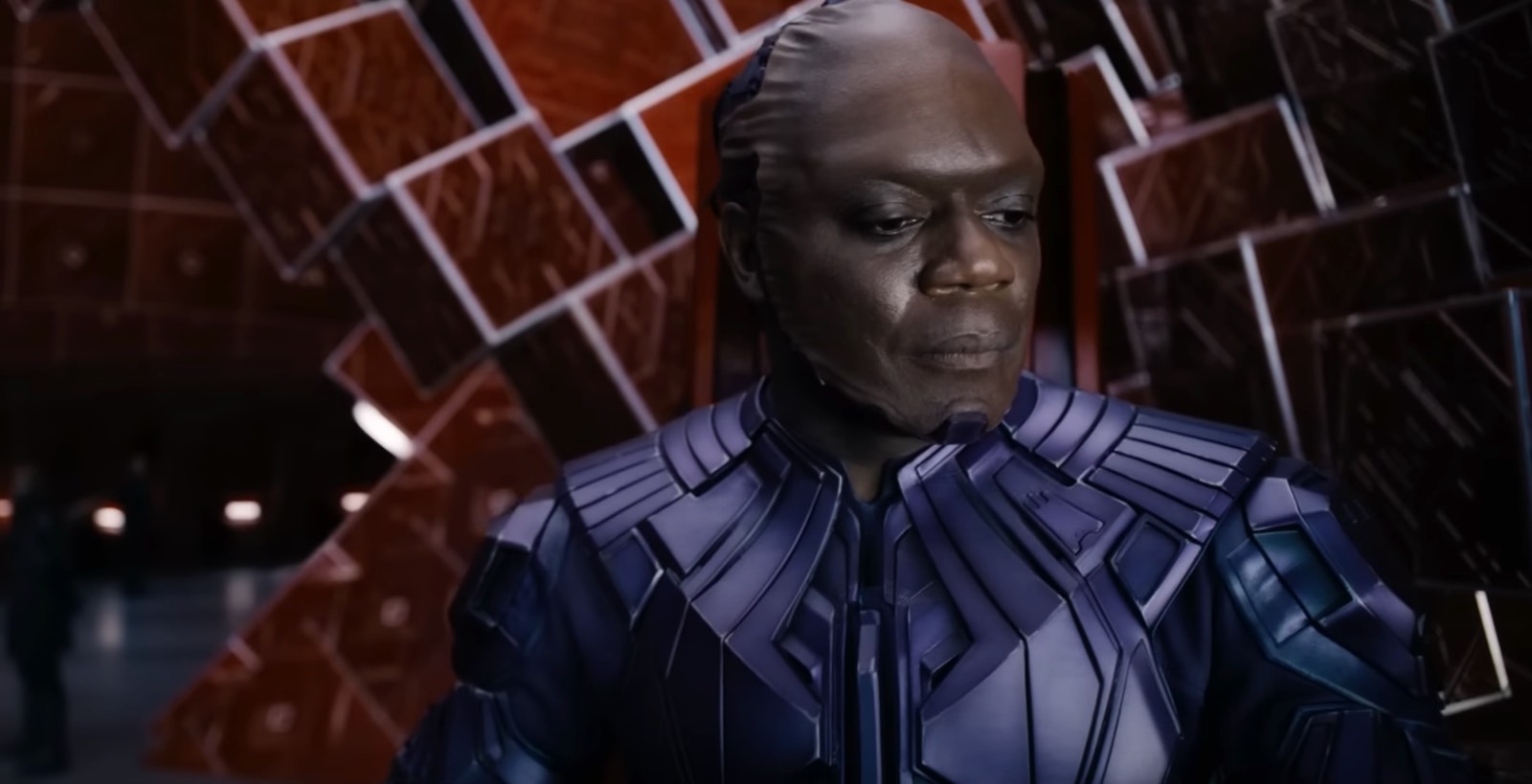 Iwuji is so good as the Guardians of the Galaxy Vol. 3 villain that some MCU fans were quick to assault social media after the premiere, telling Marvel to use the actor as the next Kang. That is if Kevin Feige & Co. decided to recast Kang after the Jonathan Majors scandal.
Iwuji could play a different character if the High Evolutionary is dead. Or he could be a Kang variant if he's still alive.
On the other hand, the end of Guardians of the Galaxy Vol. 3 left things unclear. Marvel often kills its MCU villains, and that's not always a good idea. Black Panther is the most obvious example.
We've only scratched the surface with the High Evolutionary. As exciting as Guardians Vol. 3 is, I don't like that Marvel is still going out of its way to avoid meaningful connections to Endgame. Also surprising is that Vol. 3 hardly advances the overall Multiverse Saga. And on that note, we've only seen the High Evolutionary over the course of a couple of days, not counting the flashbacks.
The brilliant Easter egg at the end of Guardians of the Galaxy Vol. 3
This brings us to an interview from the Spanish-language YouTube channel Strip Marvel (via Inverse) that delivers a mind-blowing detail about the film's ending.
VFX artist Miguel Ángel Acevedo Montserrat told the channel that Drax (Dave Bautista) carries the High Evolutionary's body during the ending scenes. But it's still unclear if the character is dead. Rocket decided not to kill his former tormentor because he took the high road. Yet it wasn't clear if the Guardians left the High Evolutionary to die on his ship.
It turns out they didn't leave his body. More interestingly, James Gunn confirmed on Twitter that the report is accurate.
Moreover, Iwuji told ComicBook that his character didn't quite die:
Well, let me just put it this way. I'm hoping you'll see an extended version or maybe an alternate ending, you know, that we certainly did film. I mean the whole point in Marvel is that unless you see someone die they haven't necessarily died and even if they do die what does that mean in the multiverse, right? But, the point is that Rocket doesn't shoot me. They make a point of saying why don't you kill him and he says no, I'm not going to kill him. And you don't actually see me go down with the ship. So, I'll just leave it at that.
Why wasn't Marvel more clear about this detail? We'll have to wait a while to find out. You can see the scene below:
Now that we've learned this brilliant Guardians of the Galaxy Vol. 3 Easter Egg, we're looking forward to Secret Invasion and Loki season 2 even more. The shows will hit Disney Plus on June 21st and October 6th, respectively.