September has arrived, which means another busy holiday season of video game releases is about to begin. While dozens of games are set to release in the coming weeks, we thought it would be worthwhile to round up some of the games that we're most excited to play, from the sequel to Destiny to the first new 3D Mario game in seven years. Plenty of deserving games just missed making the list, but these are the 19 games we can't wait to play. If any of your anticipated games didn't make the list, feel free to sound off in the comments.
Destiny 2 | PS4, Xbox One, PC | September 6th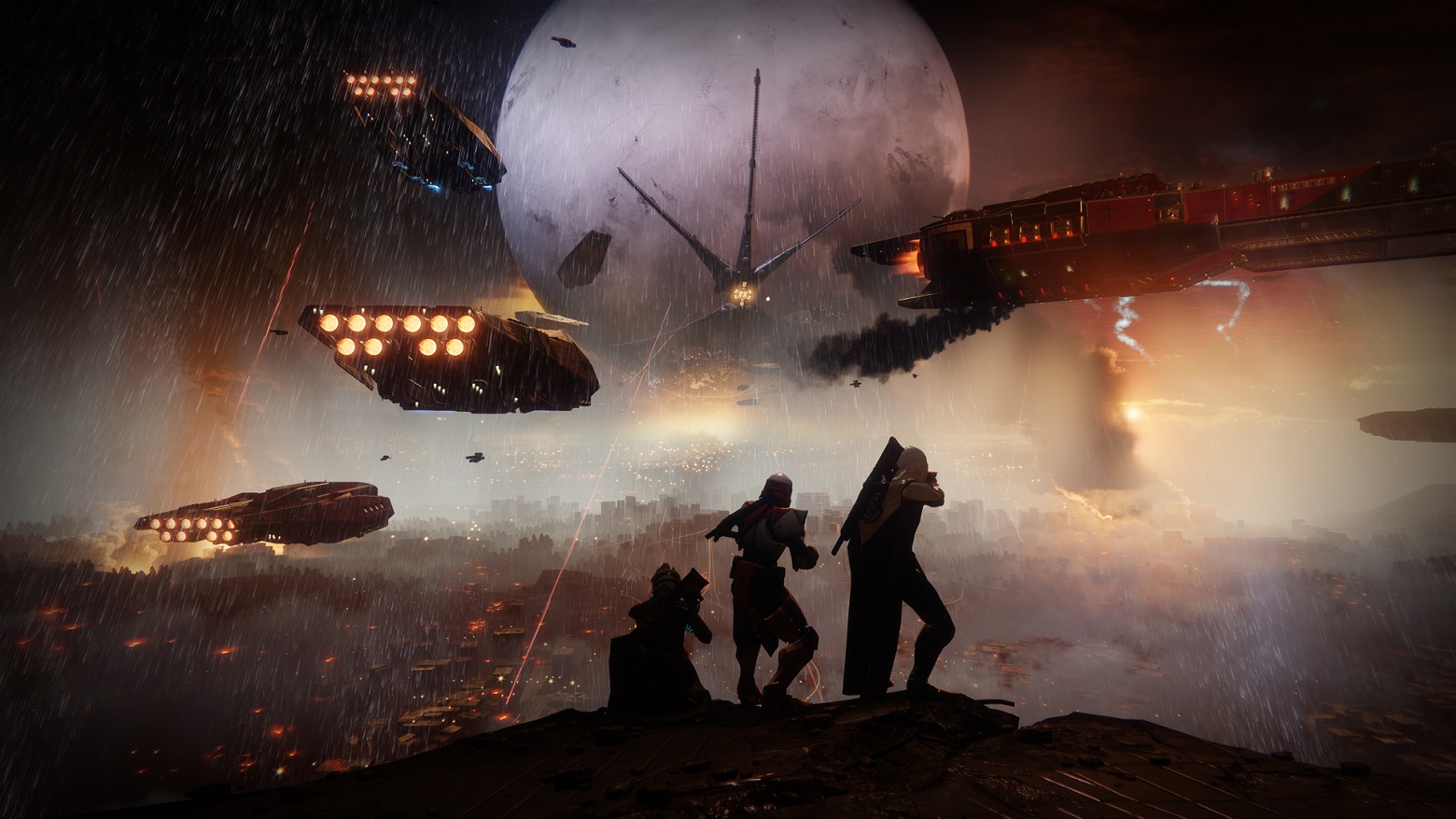 I was down on Destiny when it came out in 2014 (you can go back and read my review). It was too linear, the story didn't make any sense and there simply wasn't enough content to justify all of the grinding. But as Bungie released expansions, the game improved. In fact, by the time Rise of Iron came out late last year, my opinion of the game changed significantly. It was too late for me to go all in on Destiny at that point, but at the very least, I began to get my hopes up for the sequel. Now Destiny 2 is right around the corner, and based on everything we've seen, it looks to improve upon everything Destiny did well and fix the things that were broken.
---
Metroid: Samus Returns | 3DS | September 15th
A remake of Metroid II: Return of Samus for the Game Boy, Metroid: Samus Returns made a splash at E3 2017. Portable Metroid games have been a mixed bag for Nintendo, especially in recent years, but as a fan of Metroid Fusion and Metroid: Zero Mission, I'm on board for another traditional Metroid game on the 3DS. Plus, despite the fact that it's a remake of a 26 year old game, it has some new moves and features to keep it fresh.
---
Marvel vs. Capcom: Infinite | PS4, Xbox One, PC | September 19th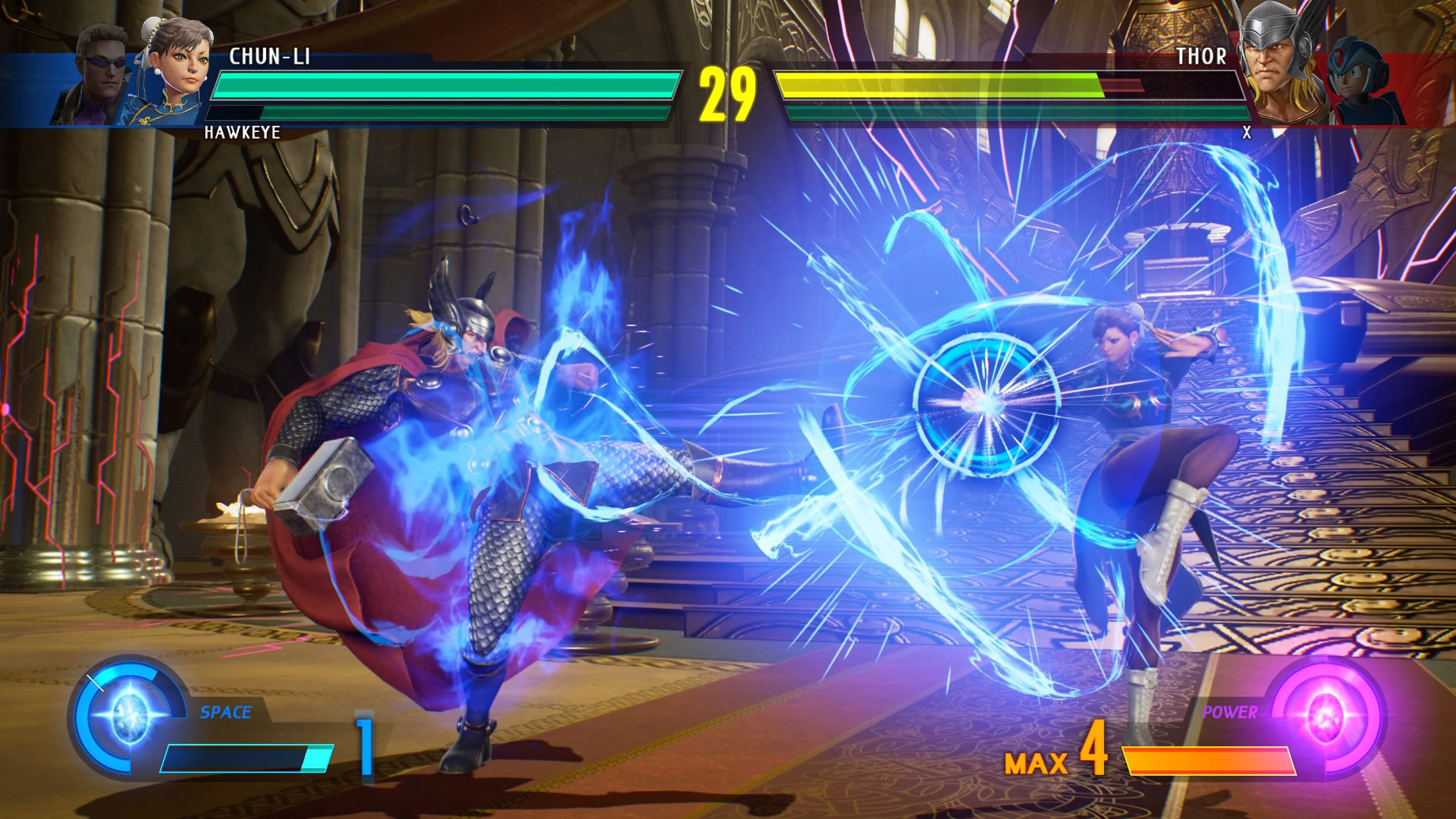 Six years after Marvel vs. Capcom 3 revived a beloved franchise, Capcom is back with another sequel for the latest generation of consoles. Marvel vs. Capcom: Infinite will be the first game in the series to feature two-on-two fights instead of three-on-three fights, and the assists that defined the series have been replaced with tag-based combos. Infinite will also have a greater focus on story that previous games.
---
Danganronpa V3: Killing Harmony | PS4, Vita | September 26th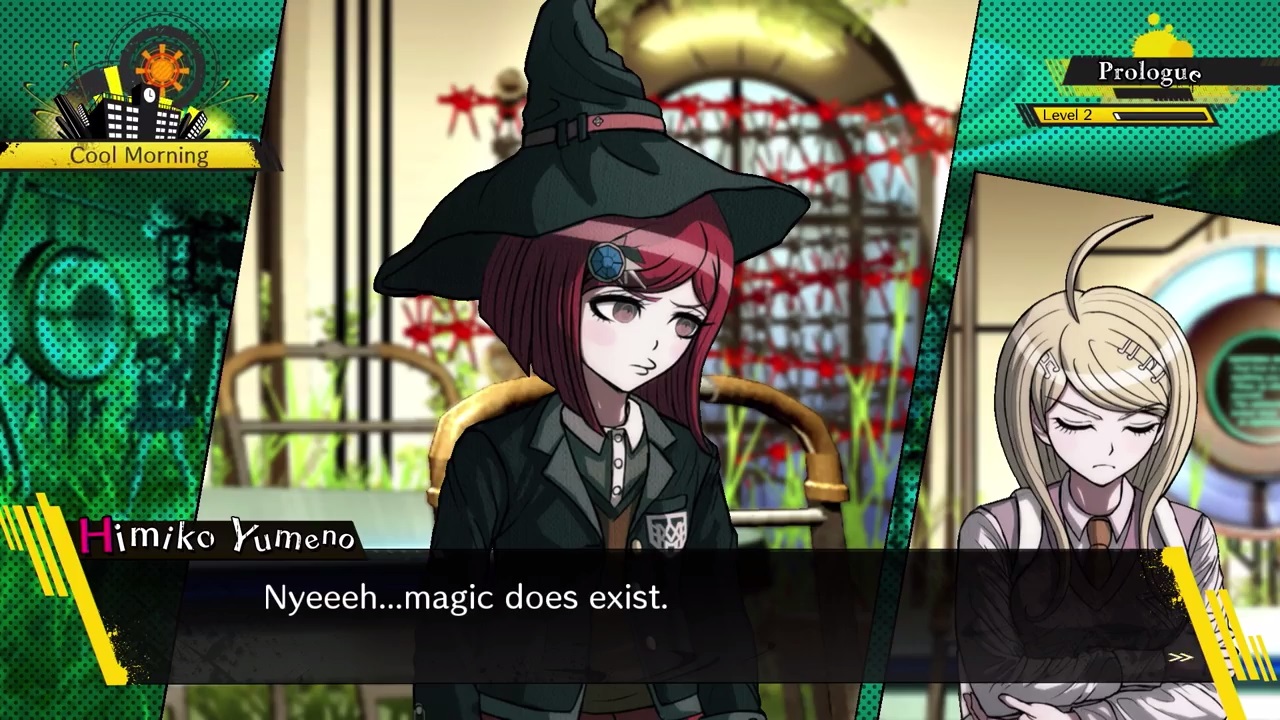 If you've never played Danganronpa, you're missing out on one of the strangest, most compelling murder mysteries in video game history. In this series, a group of students with ultimate talents are locked in a school together. The only way to escape is to murder a fellow classmate and get away with it. Danganronpa V3: Killing Harmony is the third mainline game in the series, but from what I understand, it doesn't appear to directly follow Danganronpa and Danganronpa 2. That said, you should still play those two games before you dive into V3, just to make sure you understand the premise and the overall story.
---
Cuphead | Xbox One, PC | September 29th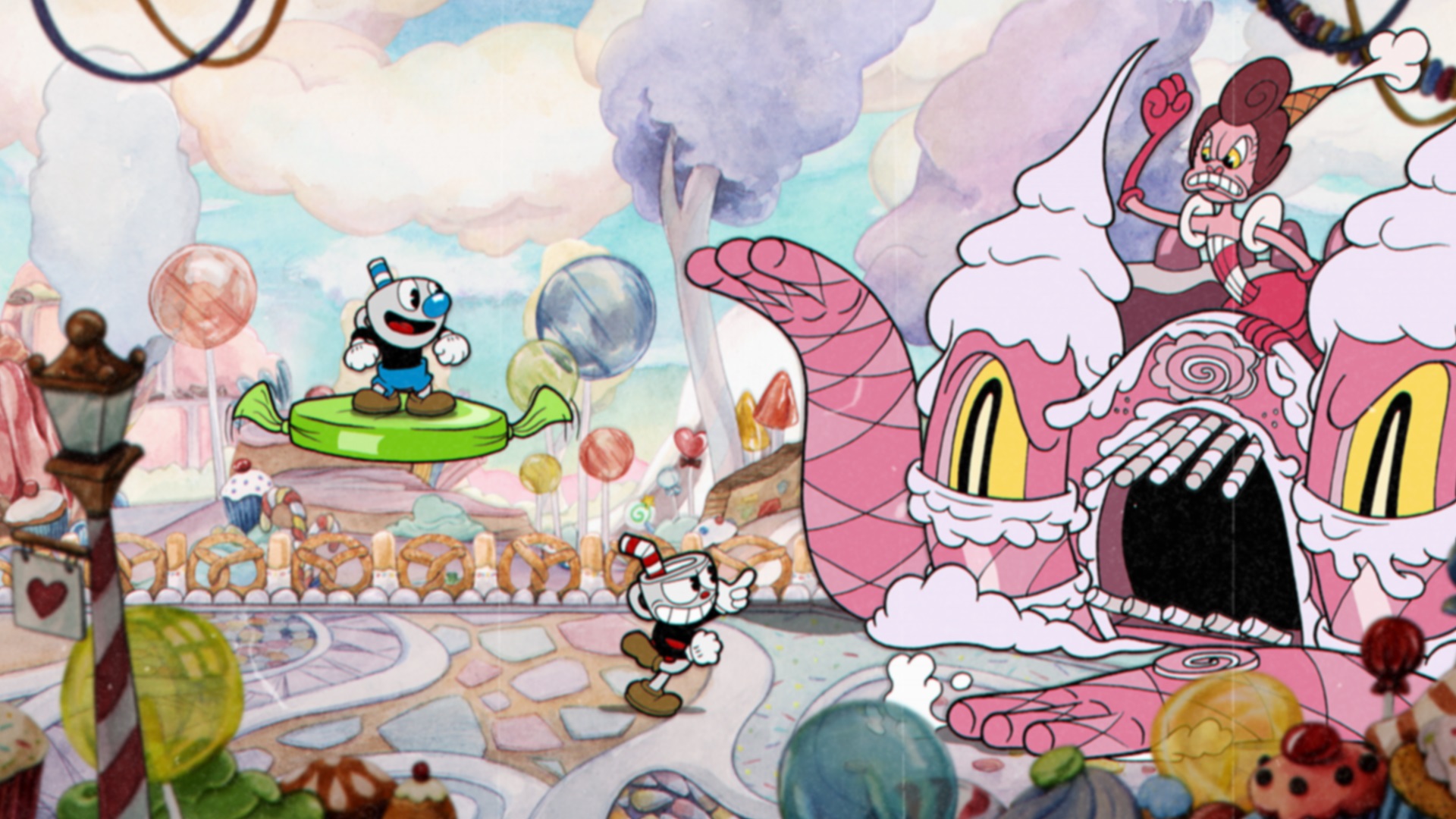 After countless delays, the hand-drawn shoot-em-up Cuphead is finally coming to Xbox One and PC this month. I had a chance to go hands on with the game for the first time this summer, and it's as difficult (and as beautiful) as the screenshots and trailers would suggest. If you're looking for a great couch co-op game that will make you want to break your controller in half, look no further than Cuphead.
---
FIFA 18 | PS4, Xbox One Switch, PS3, Xbox 360, PC | September 29th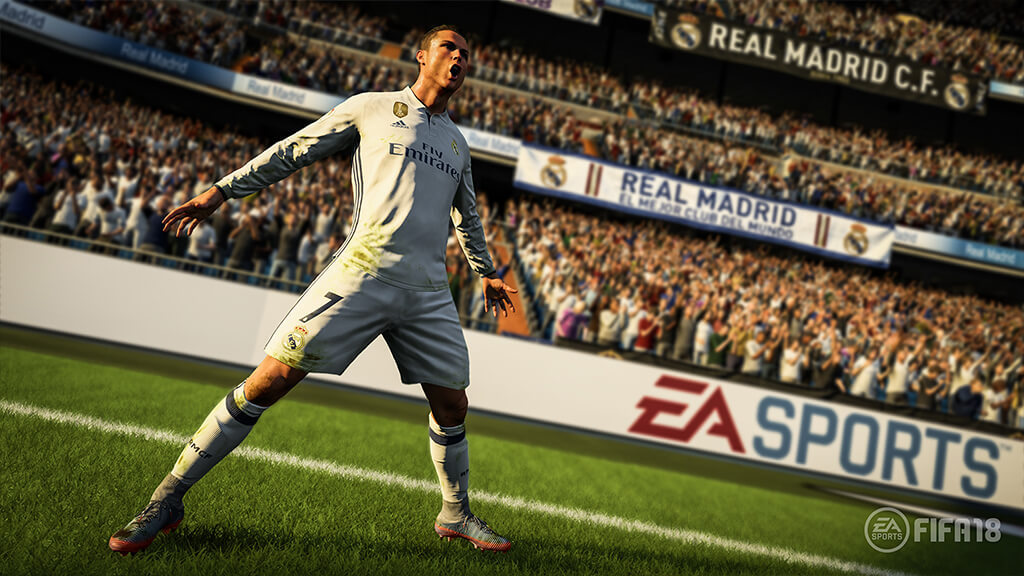 The most popular sports franchise in the world returns. Aside from all of the typical upgrades, like the rebranding of Legends to Icons or the addition of a few new stadiums, FIFA 18 will pick up where FIFA 17 left off in the story-based Journey mode. The story mode received plenty of praise last year, so it's no surprise that EA Sports opted to bring Alex Hunter back for a sequel in FIFA 18.
---
Forza Motorsport 7 | Xbox One, PC | October 3rd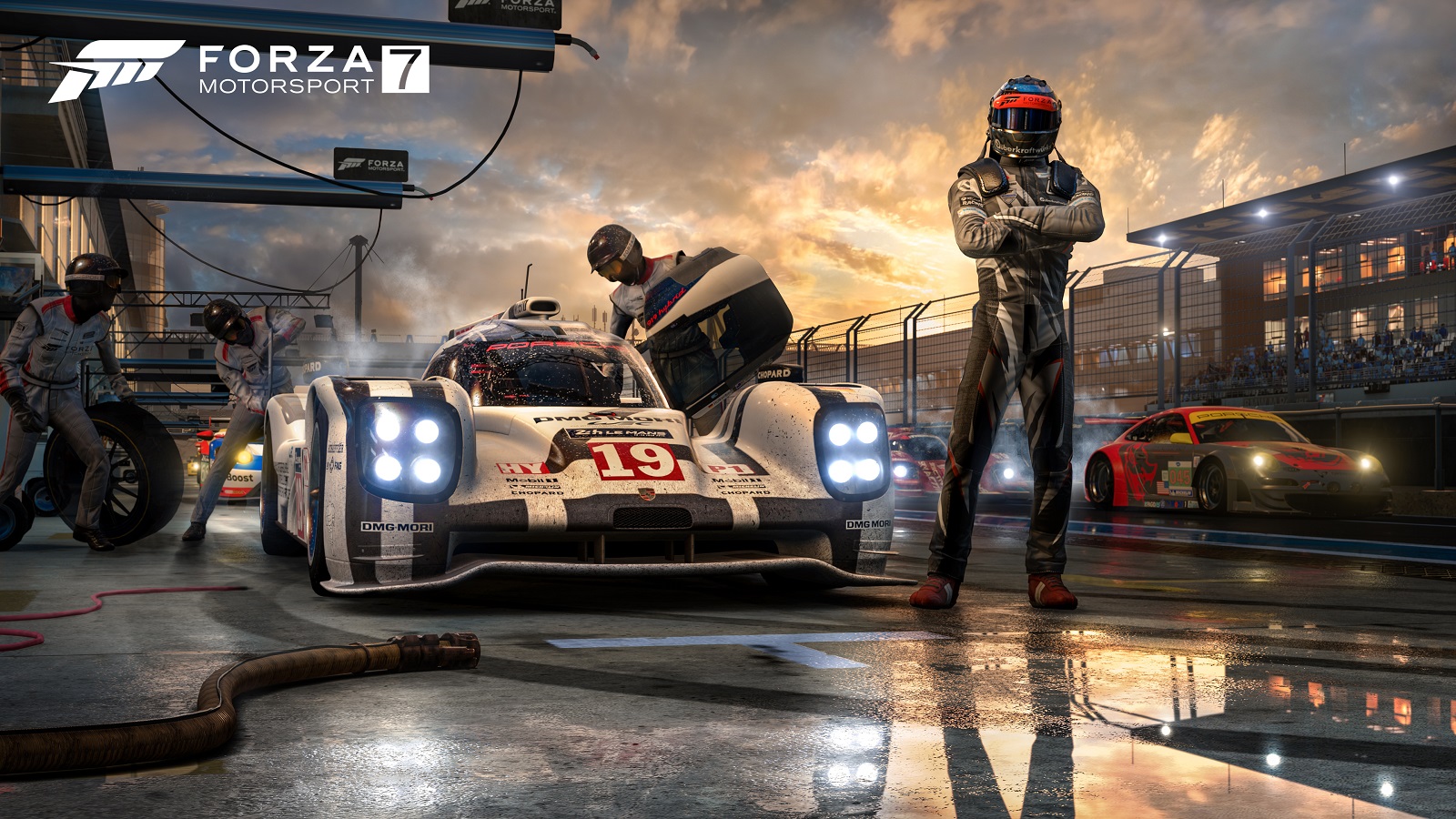 Forza is one of the most consistent racing franchises of all time. Whether it's Forza Motorsport or Forza Horizon, Turn 10 Studios never disappoints, and Forza 7 looks like it'll be another hit for the Xbox One. This time around, Turn 10 has added dynamic weather and customizable drivers to the game, but what we're really looking forward to is seeing what the game looks like in 4K on the Xbox One X.
---
Middle-earth: Shadow of War | PS4, Xbox One, PC | October 10th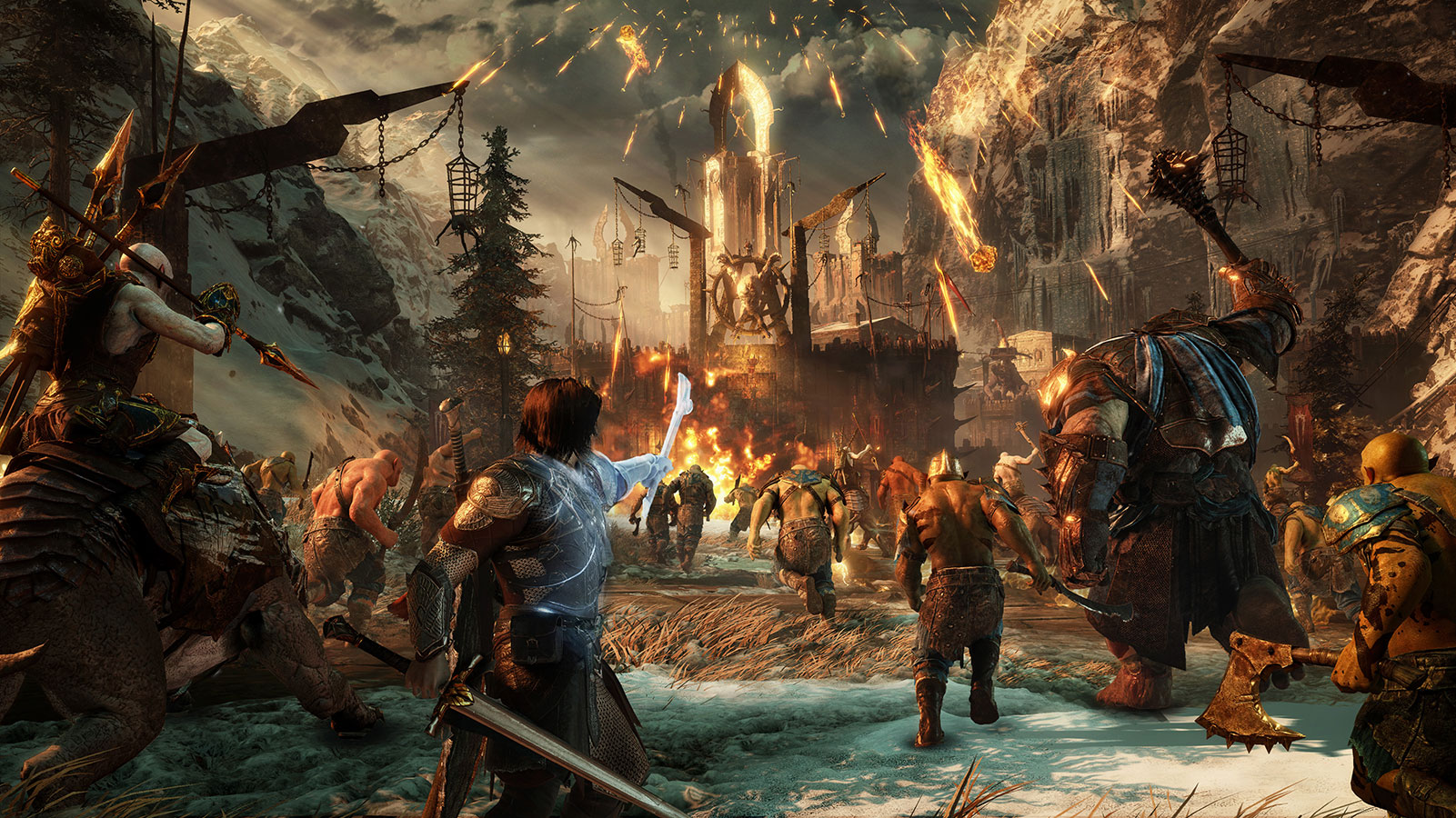 Despite the fact that Shadow of Mordor didn't exactly bowl me over, I'm still as excited for Shadow of War as any game coming out this fall. Middle-earth: Shadow of War picks up where the first game left off, following Talion as he faces off against Sauron's forces. The sequel will also expand upon the Nemesis System that made the first game so iconic, giving the player the ability to gain control of Followers which will behave differently based on their interactions with the player.
---
South Park: The Fractured but Whole | PS4, Xbox One, PC | October 17th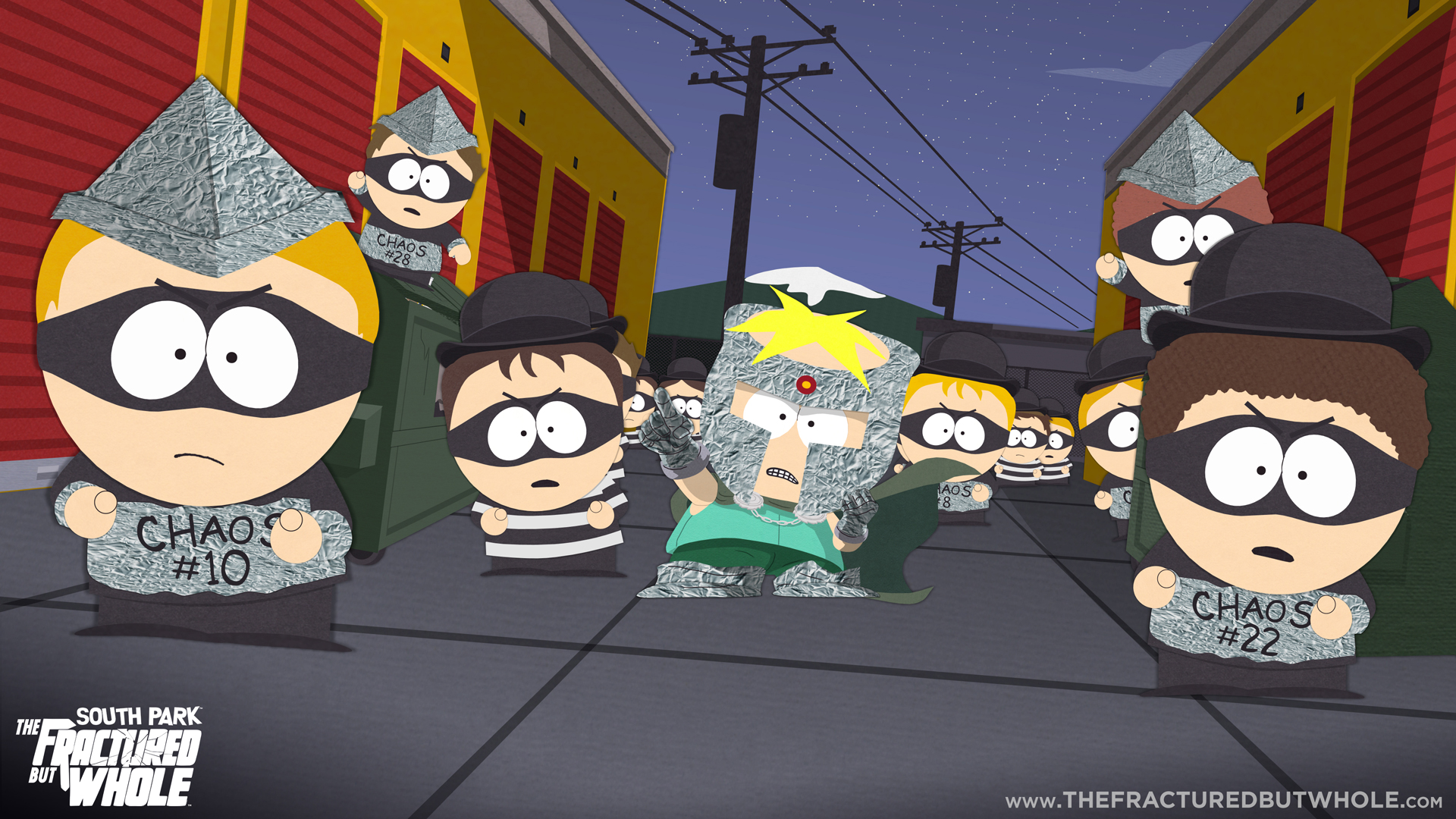 Like Cuphead, South Park: The Fractured but Whole was supposed to come out ages ago, but will finally launch this fall. The sequel to one of my favorite games of 2014, The Fractured but Whole is a new adventure starring the kids and adults of South Park. But instead of wizards and elves, this time the kids dress up as superheroes, and have a falling out over Cartman's plans for a film franchise.
---
Fire Emblem Warriors | Switch | October 20th
I'm not normally a fan of the musou games, where players take control of a character or group of characters and mow down thousands of enemies on a big map, but Hyrule Warriors was a pleasant surprise. With that in mind, I'm willing to give Fire Emblem Warriors a chance to win me over as well. And like with Zelda, I'm a fan of these characters, which makes it a lot easier to get invested in the battles.
---
Assassin's Creed Origins | PS4, Xbox One, PC | October 27th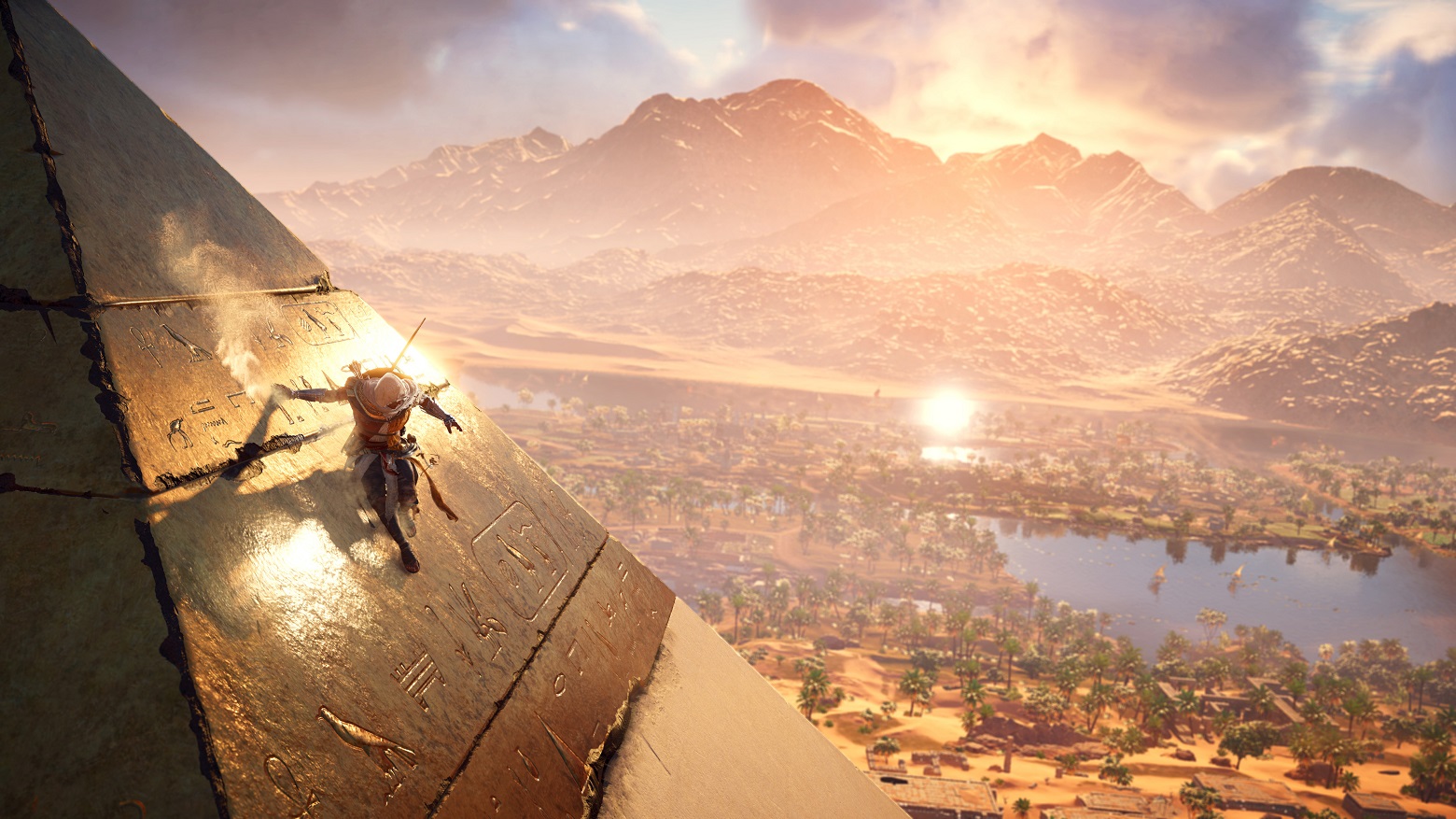 Only a select few Assassin's Creed games have ever kept me playing for more than a few hours, but I have high hopes for Assassin's Creed Origins. After finally taking a year off from the franchise, Ubisoft is back with the first new entry in the series since 2015, and aside from introducing a new environment to explore, the development team has also completely remade the combat system. Ubisoft seemed to be heading in the right direction with Syndicate, so I have my fingers crossed that the right lessons have been learned.
---
Super Mario Odyssey | Switch | October 27th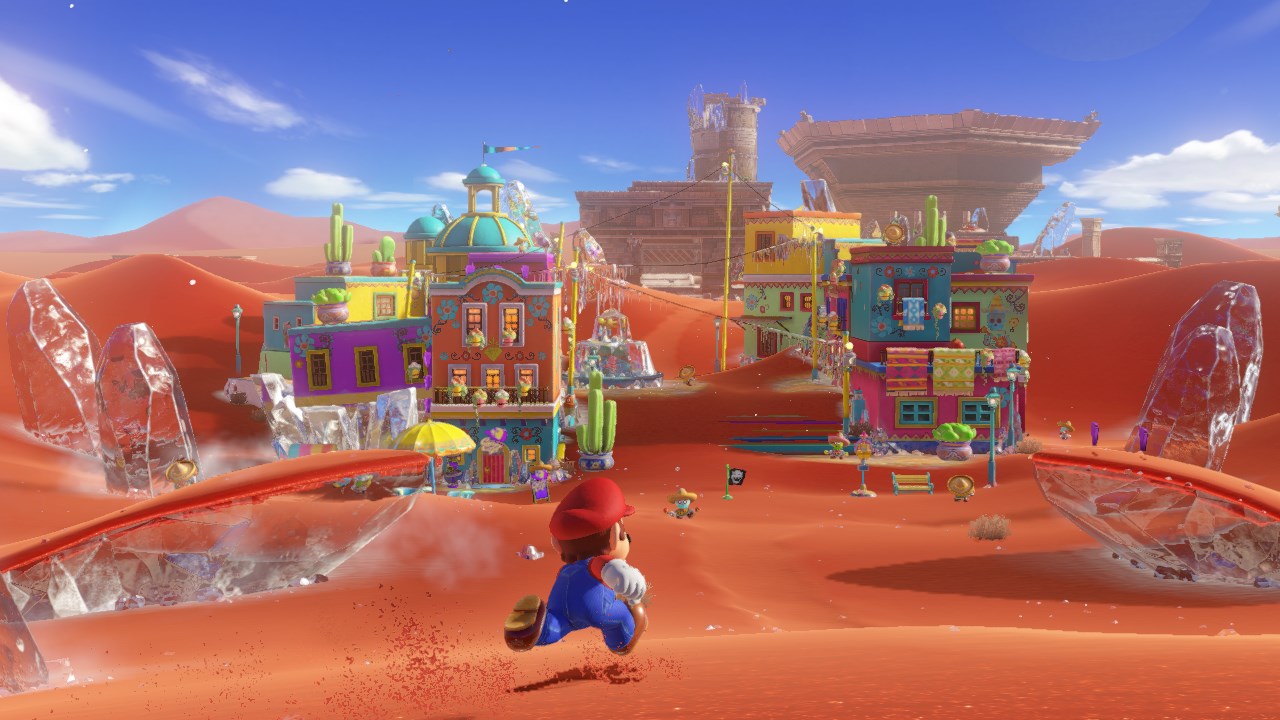 It's been seven years since Super Mario Galaxy 2 arrived for the Wii. Seven years since the last true 3D Mario game, and it was almost more of an extended expansion pack to Super Mario Galaxy than its own game anyway. That alone is enough to make Super Mario Odyssey one of the most anticipated games of the year, but it also looks fantastic. There are a ton of bizarre new worlds to explore, Bowser is wearing a white tuxedo and Mario can take control of enemies with his hat. October needs to get here already.
---
Wolfenstein: The New Colossus | PS4, Xbox One, PC | October 27th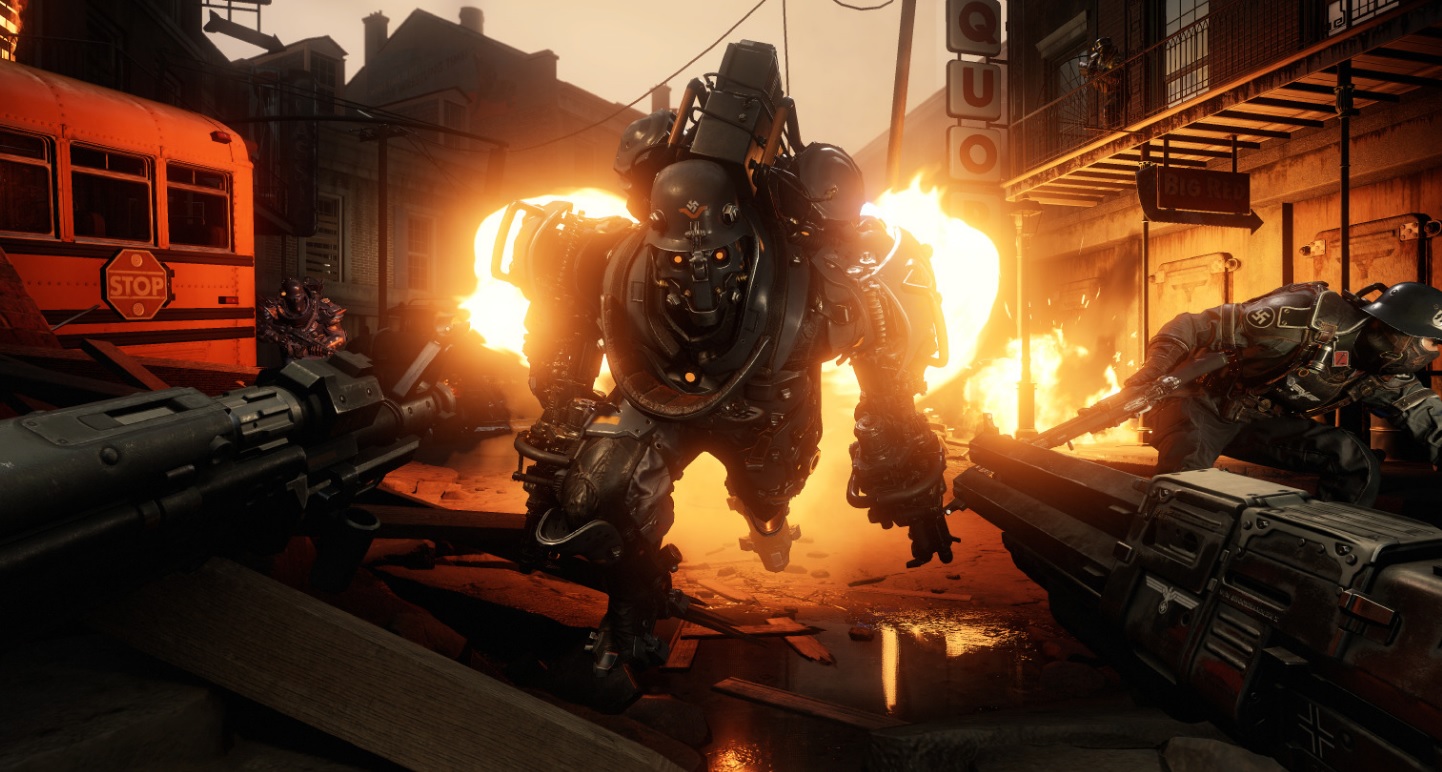 I was a latecomer to Wolfenstein: The New Order, but now that I'm all caught up, Wolfenstein II has jumped to the top of my list of games I'm looking forward to this fall. Set in Nazi-occupied America, the player once again steps into the shoes of B.J. Blazkowicz, a member of the American resistance. This time around, he can mix and match weapons for dual wielding, but his foes have grown more powerful as well.
---
Call of Duty: WWII | PC, PS4, Xbox One | November 3rd
Call of Duty has spent the past few years pushing further and further into the future, but in 2017, Sledgehammer Games in turning back the clock with Call of Duty: WWII. Gone are the wall-jumping and jetpacking of Infinite Warfare. Players will instead have to battle through the limitations of a World War II soldier, depending on medics for health regeneration and dragging wounded allies to cover. It should be a nice change of pace for Call of Duty fans who were tired of all the futuristic weapons and gameplay elements.
---
Horizon Zero Dawn: The Frozen Wilds | PS4 | November 7th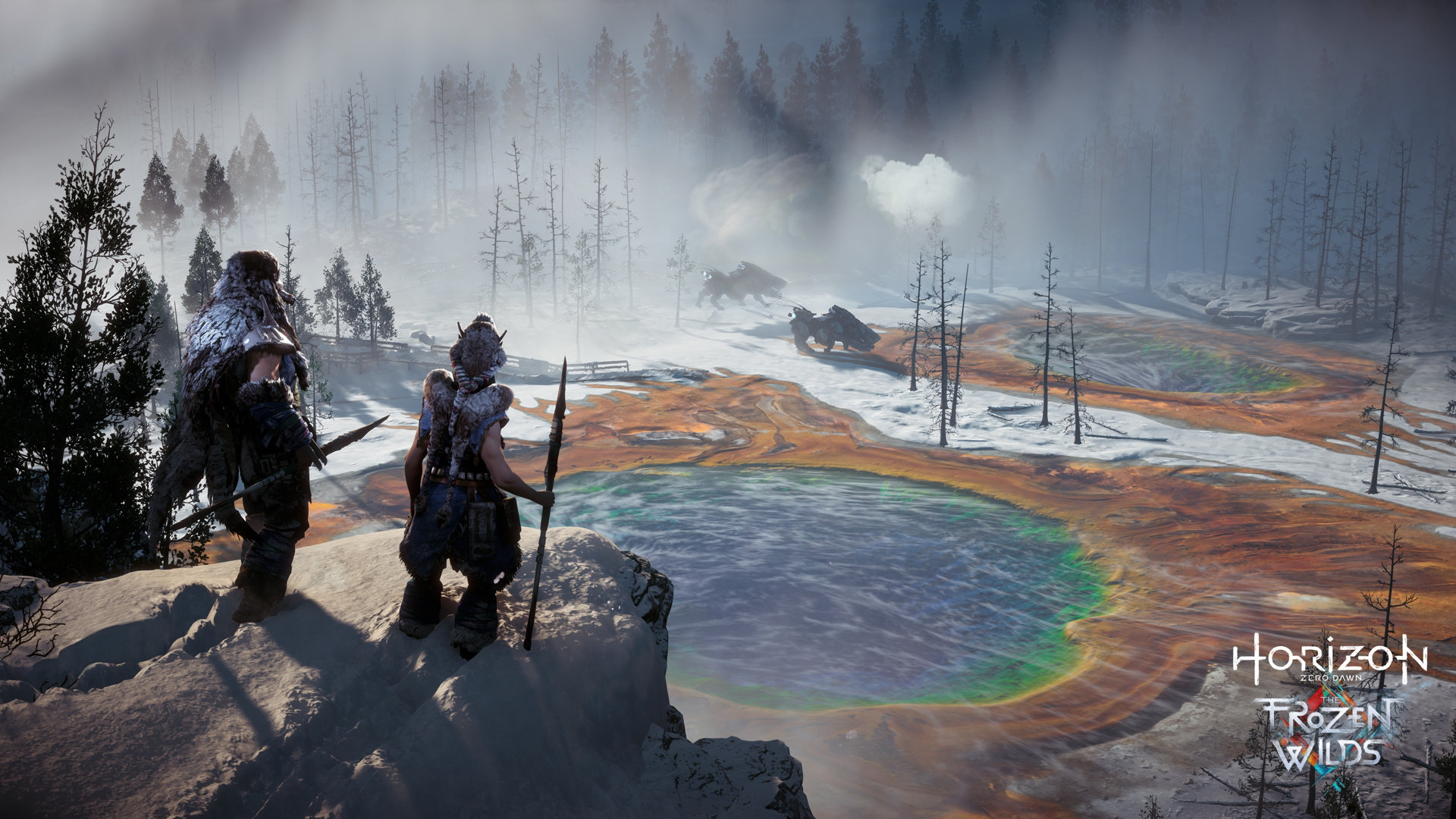 I went back and forth about including DLC on this list, but Horizon Zero Dawn was one of my favorite games of the year, so I couldn't help but include The Frozen Wilds on this list. Set beyond the northern mountains, The Frozen Wilds features a brand new area for Aloy to explore, new storylines to uncover and new machines to battle. I'll take any excuse to jump back into this vicious, gorgeous world.
---
Need for Speed Payback | PS4, Xbox One, PC | November 10th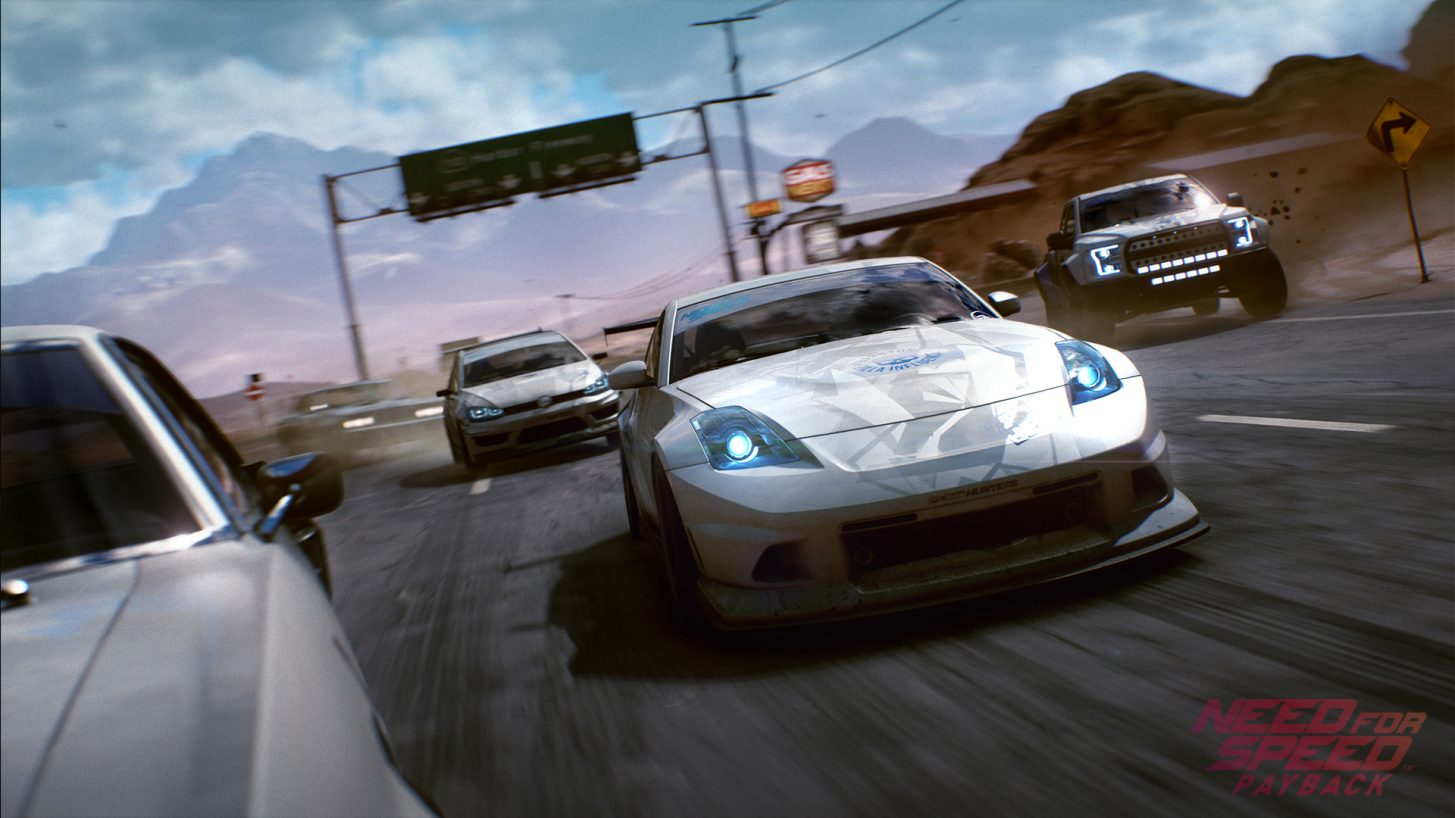 2012's Most Wanted was the last great Need for Speed game, in my humble opinion. Payback doesn't look anything like Most Wanted, but it does look ridiculous enough to be a ton of fun, which is really all I can ask. The game will take place in Fortune Valley (basically Las Vegas) and features three playable characters, each with their own unique skills. From what we've seen, it looks kind of like Fast and Furious the game.
---
Pokémon Ultra Sun/Ultra Moon | 3DS | November 17th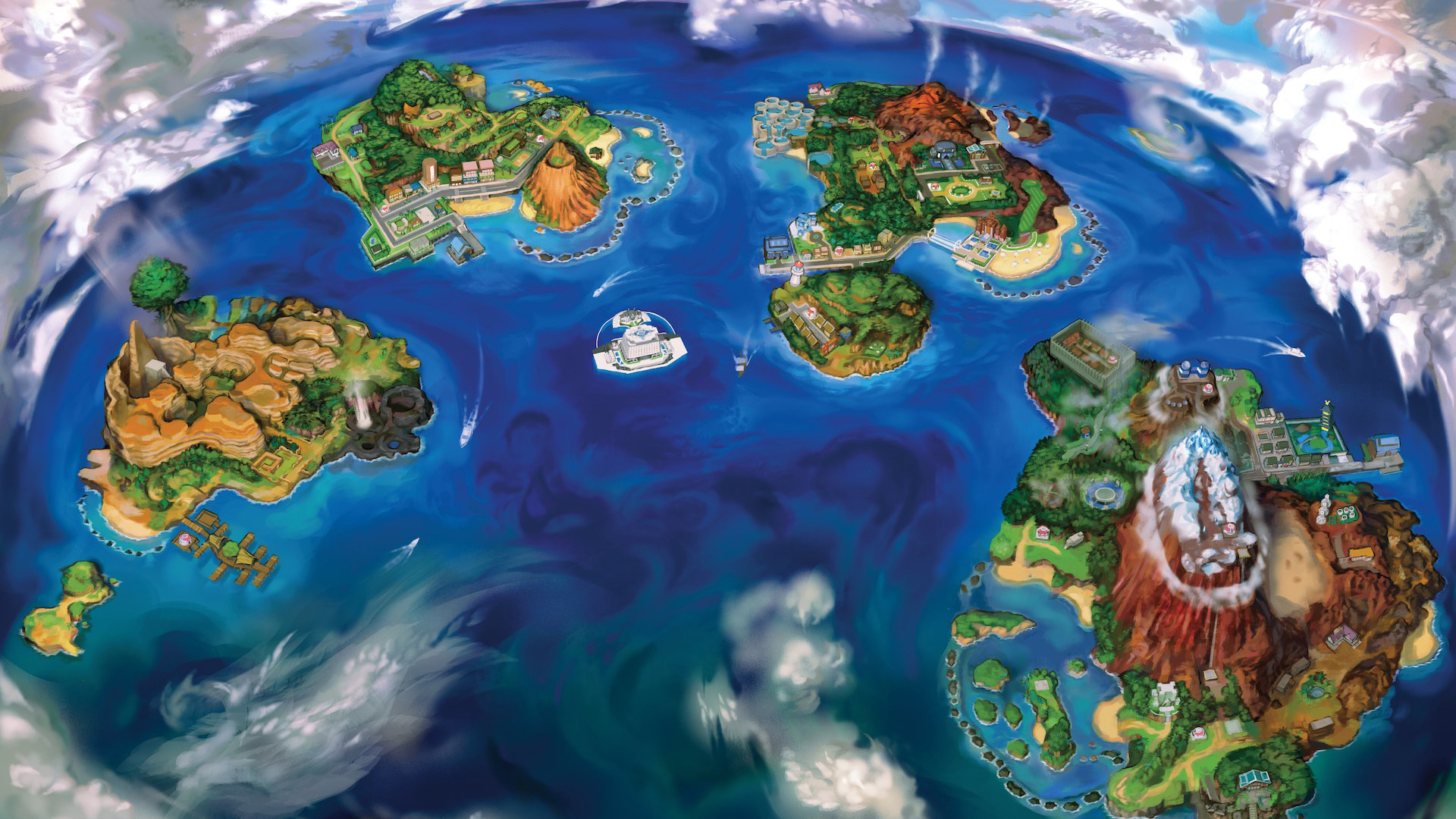 Pokemon Sun and Moon were the first Pokemon games that I played all the way through in over a decade. They're some of the best-paced and most well-balanced games in the history of the series, and now we're going to get another chance to explore that world. Ultra Sun and Ultra Moon tell an alternate story from Sun and Moon and will feature Pokemon not found in the original two games.
---
Star Wars Battlefront II | PS4, Xbox One, PC | November 17th
2015's Star Wars Battlefront felt more like a proof of concept than a full game. There simply wasn't enough content, especially when compared to the original Battlefront games, but EA is doing what it can to right the ship in the sequel. Along with featuring content from all three trilogies, Battlefront II will also have a full-fledged single-player campaign, complete with original characters and story.
---
Xenoblade Chronicles 2 | Switch | Holiday 2017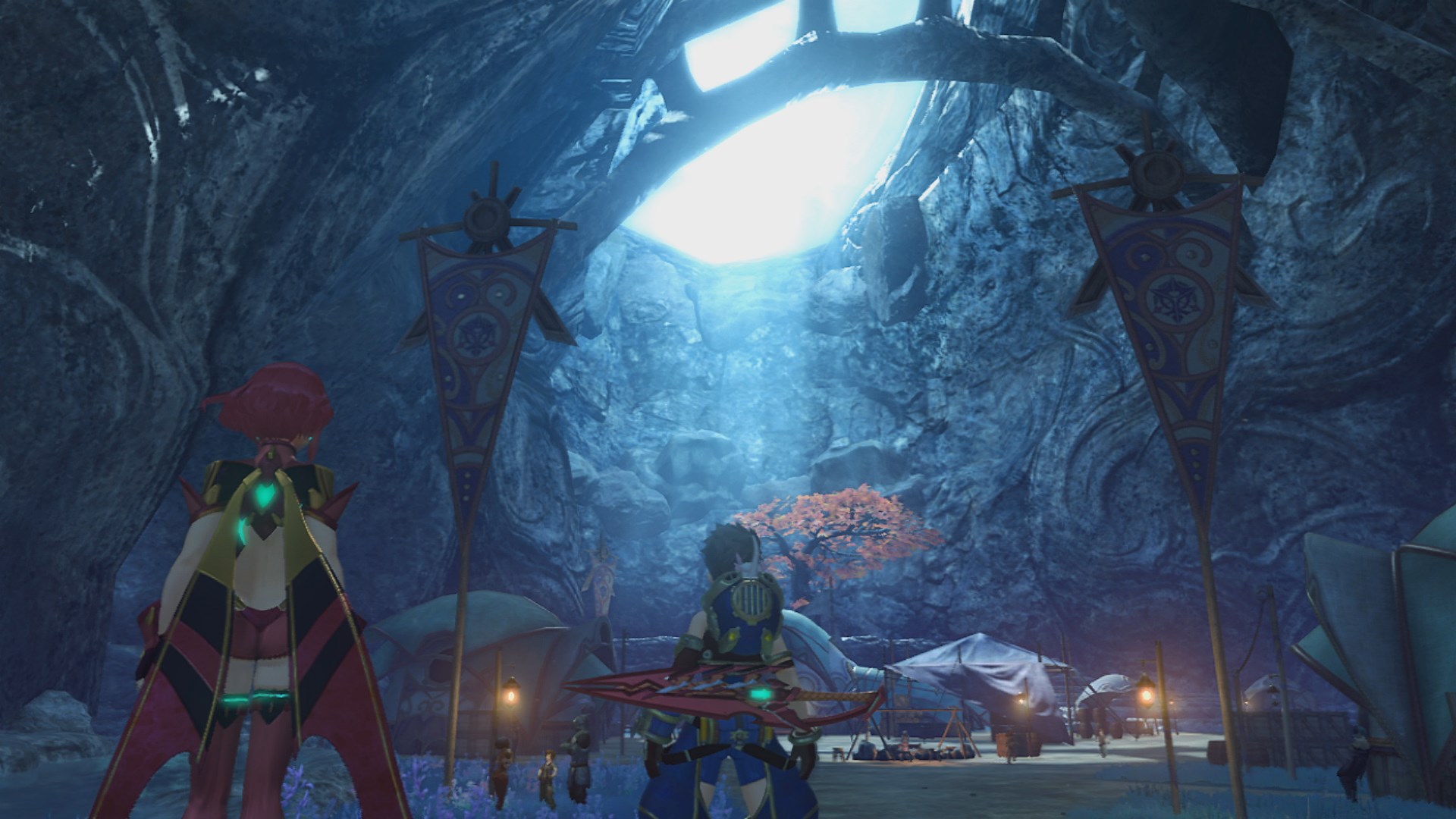 Providing it isn't delayed, Xenoblade Chronicles 2 could be the second most exciting Switch game of the holiday season (right behind Super Mario Odyssey). Xenoblade Chronicles 2 is technically a sequel to the epic, well-received Wii RPG, but features an entirely new world and a new cast of characters. A recent video demonstration showed off the wide open spaces of the game, as well as its combat.