Following a schedule shakeup, Deadpool 3 will be the first MCU movie of 2024. Marvel moved Deadpool 3 to May 3rd, a date that once belonged to Captain America 4. In turn, Brave New World got pushed back to late July. As I explained before, the switch to May puts Deadpool 3 in great company. That's the time of year when Marvel's Avengers movies come out, as was the case for Infinity War and Endgame. The Kang Dynasty and Secret Wars will launch in May as well.
Therefore, I think Deadpool 3 will be extremely important for the MCU. The crossover's main purpose will be to bring Deadpool (Ryan Reynolds) to the MCU from the Fox universe. But yes, it's a crossover because Wolverine (Hugh Jackman) will feature alongside Deadpool. Leaks have also suggested other X-Men will be in the film, which isn't a huge spoiler. It's something fans figured out when Reynolds and Jackman appeared in a video together last September to tease the movie.
But as for the specific mutants who will appear in Deadpool 3, that's still a big spoiler and one that I'm going to address in this article, in addition to another X-Men-related Deadpool 3 plot detail that might have leaked. You should know that big spoilers will follow below, so you might want to skip this if you would rather be surprised next May.
The X-Men we want
Colossus (Stefan Kapicic), Negasonic Teenage Warhead (Brianna Hildebrand), and Yukio (Shioli Kutsuna) are X-Men from Deadpool 2 that will reportedly appear in the sequel. We'd certainly expect to see legacy characters from the Fox movies as well.
But these are not the MCU's X-Men. Now that Marvel controls the rights to the characters, it will make its own X-Men movies and shows. But until that happens, Marvel will rely on Fox's mutants, like Deadpool or Wolverine. And rumors indicate that more characters from the Fox universe will appear in Deadpool 3 as well.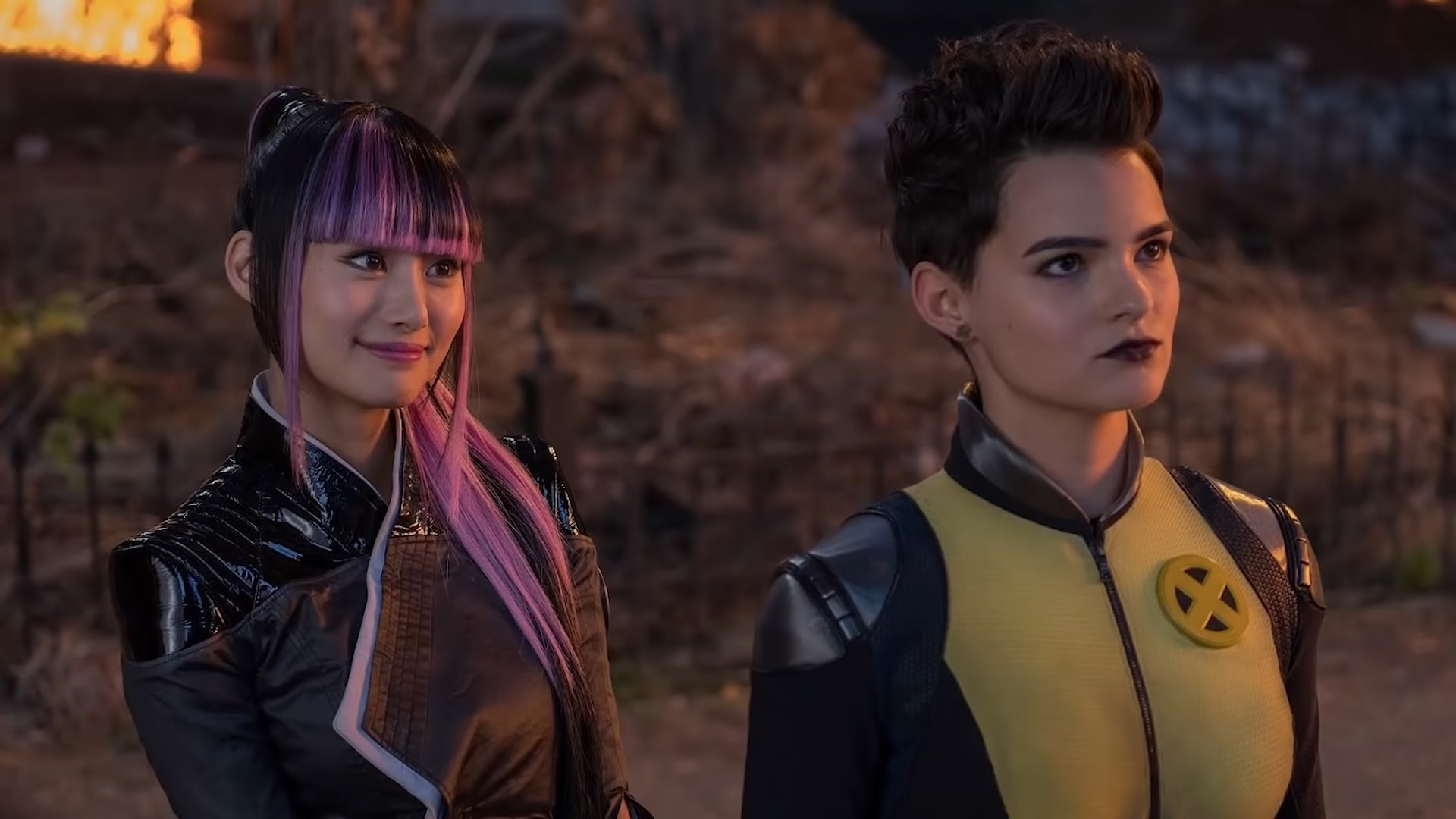 Potential additions include Storm (Halle Berry), Jean Grey (Famke Janssen), and Cyclops (James Marsden). Add to that Professor X (Patrick Stewart) and Magneto (Ian McKellen), and Deadpool 3 suddenly becomes a must-watch if it wasn't already.
On that note, Stewart did tease that he and McKellen aren't done with their mutant roles just yet. And Berry teased her return as Storm on social media too.
Deadpool's Gambit
I already told you how excited I am to see Storm back in action. But there's one other X-Men I have been dying to see on screen since before Marvel bought Fox.
That's Channing Tatum's Gambit. And if MyTimeToShineHello's recent scoop is accurate, Tatum has already filmed his Gambit cameo for Deadpool 3.
That would be fantastic news and aligns with another unconfirmed rumor that Ben Affleck's Daredevil might have a cameo in the sequel.
The X-Men continuity mess
The Gambit cameo is just one of the exciting Deadpool 3 leaks from over the weekend. A different insider who goes by the name CanWeGetSomeToast took to TikTok to share another Deadpool 3 spoiler (following Twitter's mess of a weekend):
The leaker mentioned one of the worst things about the Fox universe when it comes to X-Men movies, and that's continuity. Deadpool 3 might use Fox's disregard for continuity as a plot point. While the leaker didn't share specific details, we can still speculate.
Remember that time travel doesn't let you change the past. Instead, it creates different realities that the TVA can promptly prune, assuming there is a TVA.
Fox wasn't afraid to bring time travel into its X-Men movies. Marvel can fix it all by simply separating the various realities of the Fox universe. I'm just speculating here, of course.
About a certain Wanda from the multiverse
Speaking of different realities, another insider mentioned a timeline from the MCU that Deadpool 3 might explore. According to Alex Perez, We'll see Wanda-838 (Elizabeth Olsen) in the sequel:
As a reminder, Wanda-838 is the character the MCU's main Wanda possessed in Doctor Strange in the Multiverse of Madness. The main Wanda used her variant's body to wreak havoc in that universe. And considering that Earth-838 has its own Avengers, Fantastic Four, X-Men, and Illuminati, that's one of the most exciting universes to explore.
Also, I can't help but wonder if Wanda-838 is the daughter of Magneto in this universe.
Jean Grey's return
Finally, Perez also dropped another exciting tidbit about Deadpool 3, one we'd heard before. Answering a question about Jean Grey's arrival, Perez shared the following GIF:
Having Wolverine meet Jean Grey is definitely on my bingo card for Deadpool 3.
Hopefully, all of these rumors will pan out, and Marvel will deliver these cameos in ways that serve the overall story.