Deadpool 3 is the third movie in this franchise and the first to bring Ryan Reynolds's beloved character to the MCU. But it won't be just a Deadpool movie. Considering what we've learned so far, it's a story of a partnership between Deadpool and Wolverine (Hugh Jackman), so it features not one but two protagonists. That much has been confirmed, of course. And if getting Jackman's Wolverine back for at least one more movie wasn't enough of a surprise, you'll love this new rumor.
Apparently, Deadpool 3 will feature an iconic Wolverine fight that fans have been dying to see in the MCU. It'd be such a big event that I can't even tell you who Wolverine might fight before warning you that massive spoilers might follow. After all, not all Wolverine fans like spoilers.
Deadpool 3 is a multiverse movie that will end with Wade Wilson joining the main MCU reality. That's the only way to have this character in future Marvel movies. As for Wolverine, we expect Hugh Jackman's character to return to his own reality, where he'll eventually die. From the perspective of X-Men chronology, Deadpool 3 takes place before the Logan movie.
We have no idea why Deadpool and Wolverine will join forces in this adventure. But we know for certain they'll be reluctant partners. At least initially. And we do expect Wolverine and Deadpool to engage in battle, at least once. However, this isn't the iconic Wolverine fight that a leaker might have teased.
Before I get to it, I'll point out that Ryan Reynolds just teased in an interview with ET Canada that the Wolverine we'll see in Deadpool 3 might be totally different from Jackman's previous work. That's how the Deadpool team got the Australian actor to return to the role.
"What we pitched him was enough of a divergence from the character that he knows and the character that he's left behind, that it gives him something completely new to play and something that he's really excited to do," Reynolds said.
Obviously, fighting with the other Avengers is something that Jackman would have wanted while he was making the Fox movies. But the X-Men and the Avengers could not cross over. Fox held the rights to the former, and Disney owned the screen rights to Marvel's Avengers. That sort of Wolverine action is possible now that Disney has acquired Fox.
Will Wolverine fight the Hulk in Deadpool 3?
This brings us to a mid-January tweet from a user who goes by the name ThwipT_ on Twitter.
"Bruce Banner Hulk is in Deadpool 3," that tweet reads. That's it. There's no mention of a Wolverine fight against Hulk (Mark Ruffalo) in the tweet.
Why would I even look up this particular tweet, which most Deadpool 3 leaks missed at the time? It turns out that ThwipT_ might be an insider who has access to Marvel information.
The insider has been accurate about the first The Marvels trailer that was released just a week ago. And from scrolling through their timeline, you can see that they had accurate Quantumania details before the film's premiere.
I'm pointing to this mid-January leak three months later because a new YouTube video from Everything Always covered the leaker, speculating that Wolverine might fight Hulk in Deadpool 3.
While that's only a guess from the YouTuber, it makes sense. That's the only reason to bring Hulk into a movie like Deadpool 3. Whether it's the Bruce Banner from the MCU's main reality or a variant, Deadpool 3 could give fans the kind of comic book fight that wasn't possible in the movies before Disney acquired Fox.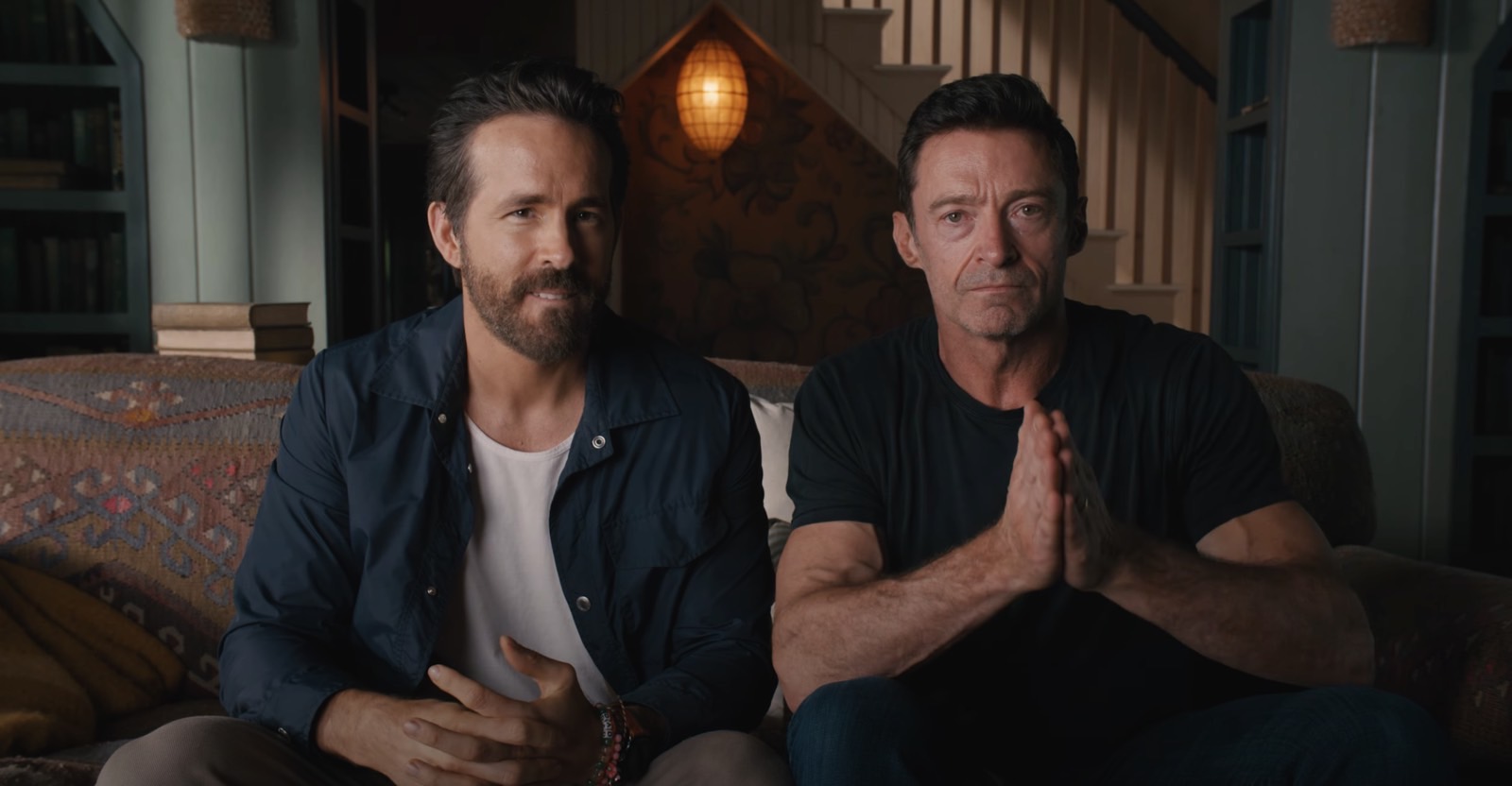 When Jackman played Logan, Fox could not access characters from Marvel's MCU. Then Jackman retired as Disney purchased Fox. And Marvel is yet to make X-Men movies. Deadpool 3 provides a unique opportunity to have Jackman's Wolverine fight Ruffalo's Hulk in the MCU.
Since this is speculation, we have no idea when or why such a fight would take place relative to the MCU timeline. Or whether Wolverine will fight the dumb or smart Hulk. Both would be equally interesting.
But I'd very much want to see why the more reasonable Professor Hulk would fight Wolverine. Also, remember that She-Hulk did tease Wolverine without really explaining it.
We already know that Hugh Jackman is pushing himself in the gym to become Wolverine again. What better reason to bulk up than to look good in a future fight against the Hulk? Then again, even without the Hulk, Deadpool 3 should have plenty of exciting cameos that Wade and Logan might have to fight.