Many of the best Black Friday and Cyber Monday video game deals already ended, but one of the biggest games of the fall is even cheaper now than it was over the weekend. Despite launching just over a week ago, EA's Battlefield V is currently on sale for just $29.99 at Target — half of what it cost when it arrived on November 20th. You can pick up either the PS4 version or the Xbox One version for this low price right now.
If you want to take advantage of this deal, you'll need to act fast. Target's website indicates that this sale will end on Thursday, November 29th, but doesn't specify exactly when on Thursday. If you were going to pick up Battlefield V at some point over the holidays anyway, you may want to jump on this before tomorrow.
Battlefield V didn't impress us quite as much as its predecessor (you can read our review here), but had it launched at $30, it would have been much easier to recommend the game. It follows a similar formula to that of Battlefield 1, with a heavy focus on online multiplayer, but a few single-player War Stories as well.
The good news is that the game will improve substantially in the weeks and months to come, with new modes, maps, War Stories, and even a full-fledged battle royale mode set to arrive by March 2019: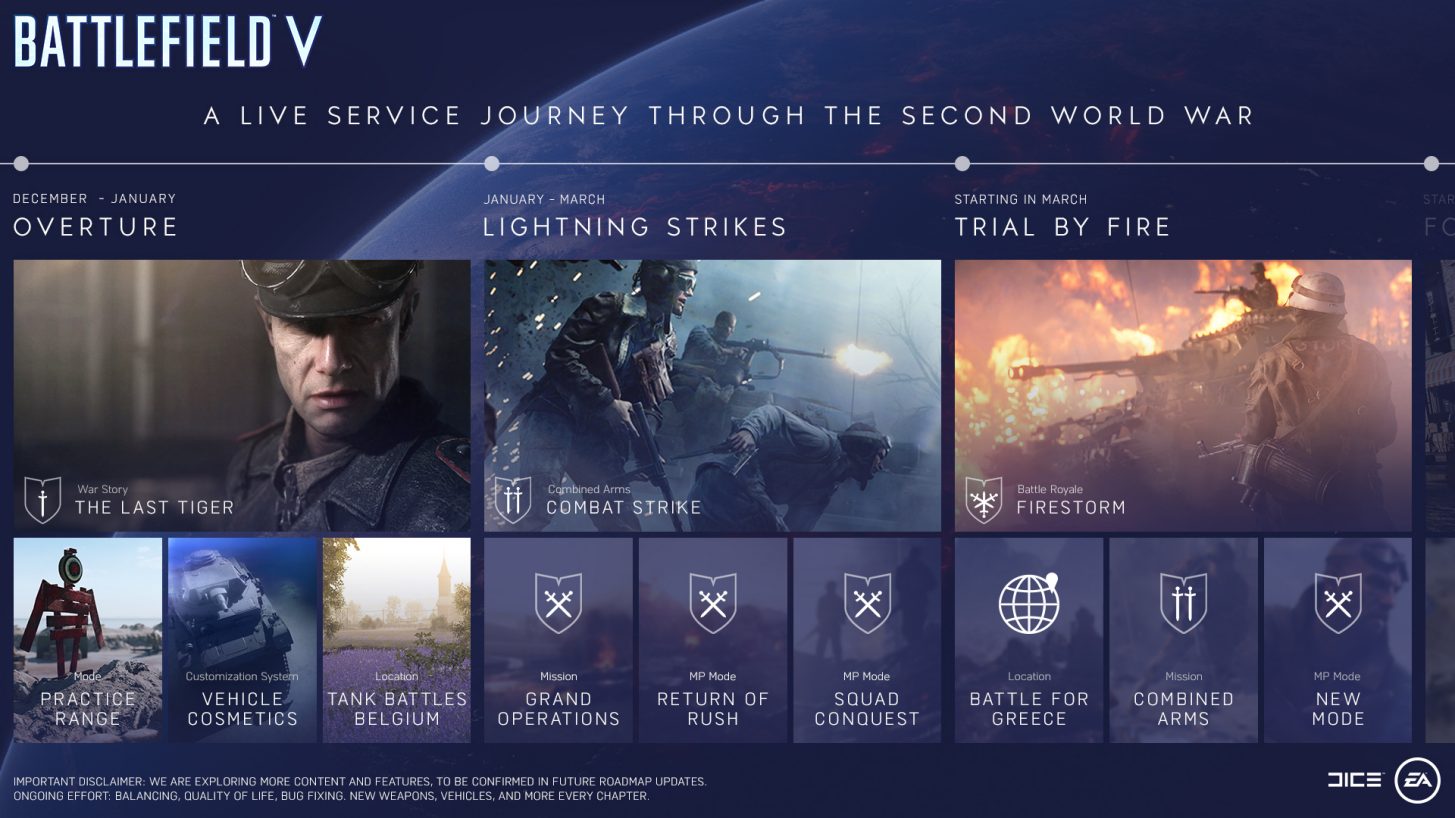 Unfortunately, the PC version of the game was not included as part of Target's sale, but you can grab a discounted copy of Battlefield V on PC over at Best Buy for $40, which is as cheap as we've seen it online. It's not often that we see a week-old game being discounted this much, but Cyber Week isn't a normal week.