Five years ago, we were not ready for the onslaught that we were about to witness on screen in Avengers: Infinity War. The Earth's Mightiest Heroes and virtually everyone who stood against Thanos (Josh Brolin) learned what losing felt like. And the Avengers lost badly, as this was a Thanos movie. Thanos succeeded in eliminating half of all living beings in the universe, including most of the superheroes who opposed him. The movie left us heartbroken in theaters.
We knew the tables would inevitably turn in the then-unnamed Avengers 4 movie. The heroes would find a way to beat Thanos despite his access to the Infinity Stones. And many, if not all the dead Avengers would be resurrected.
On the fifth anniversary of Infinity War, I'll give you 6 reasons why Avengers 3 is an even better movie now, once you've seen Marvel's MCU Phase 4 adventures. But first, I'll warn you that Multiverse Saga spoilers will follow below.
The MCU Phase 4 hasn't been the success we wanted it to be. Marvel had big plans for the kickstart of the Multiverse Saga, but many of the movies failed to shine the way Infinity Saga films did. Phase 4 also introduced several MCU TV shows via Disney Plus, including some projects that were not well-received.
Overall, Phase 4 lacked Avengers action, as Marvel attempted to rebuild the universe in the wake of Endgame. Still, Marvel can correct course as we head to The Kang Dynasty and Secret Wars.
The underperforming Phase 4 isn't the reason why Infinity War is even better on its fifth anniversary. Although, yes, Infinity War does remind us of the time when Marvel made much better movies than the ones we've seen recently.
It's the notable developments in the Multiverse Saga that make Infinity War so good five years later. And it is probably a must-rewatch to remember how we got here, as we're en route to Avengers 5 and Avengers 6.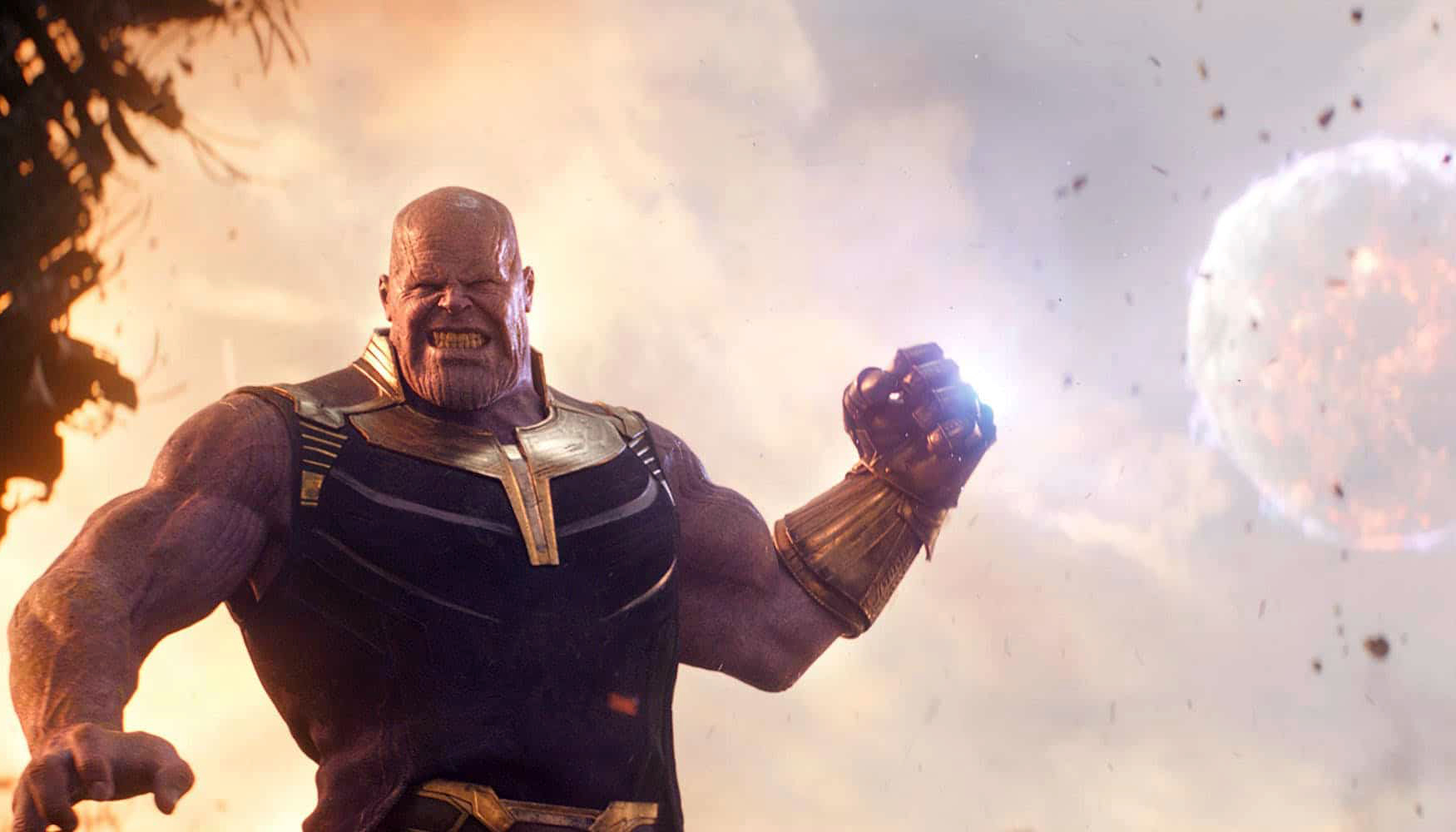 Thanos is the main character of Infinity War
I already said that Infinity War is a Thanos movie, but that much wasn't clear when we were heading into the film five years ago. It was only in retrospect that you realized the villain was the protagonist all along. The Avengers might be the good guys trying to save the world, yes. But there's no denying that Thanos is the character you should pay attention to the most.
The star of the show ultimately wins. A character that Marvel failed to really explore in the movies that preceded Infinity War. Thanos is also a character who we might see return in the future, perhaps as soon as Secret Wars.
Kang is the real villain and hero
It's not until Loki, one of the pivotal Multiverse Saga shows, that you realize He Who Remains is responsible for everything that happened in Infinity War and Endgame.
The Avengers don't know it as they battle Thanos on Earth and Titan, but they were never going to lose. He Who Remains crafted this massive plan for the Sacred Timeline that included the Avengers losing badly in Infinity War. But overcoming Thanos in Endgame and restoring order to this reality.
Thanos might be pulling the trigger on those Infinity Stones. But it's really Kang that allowed it, making He Who Remains the villain of Infinity War.
He's also a hero since this variant of Kang is doing whatever it takes to ensure other variants of himself do not appear in the future. That means he's setting up Thanos for failure just as he's giving him the impression that he's achieving his lifelong dream. Well, Thanos and the Avengers don't know they're being manipulated like that.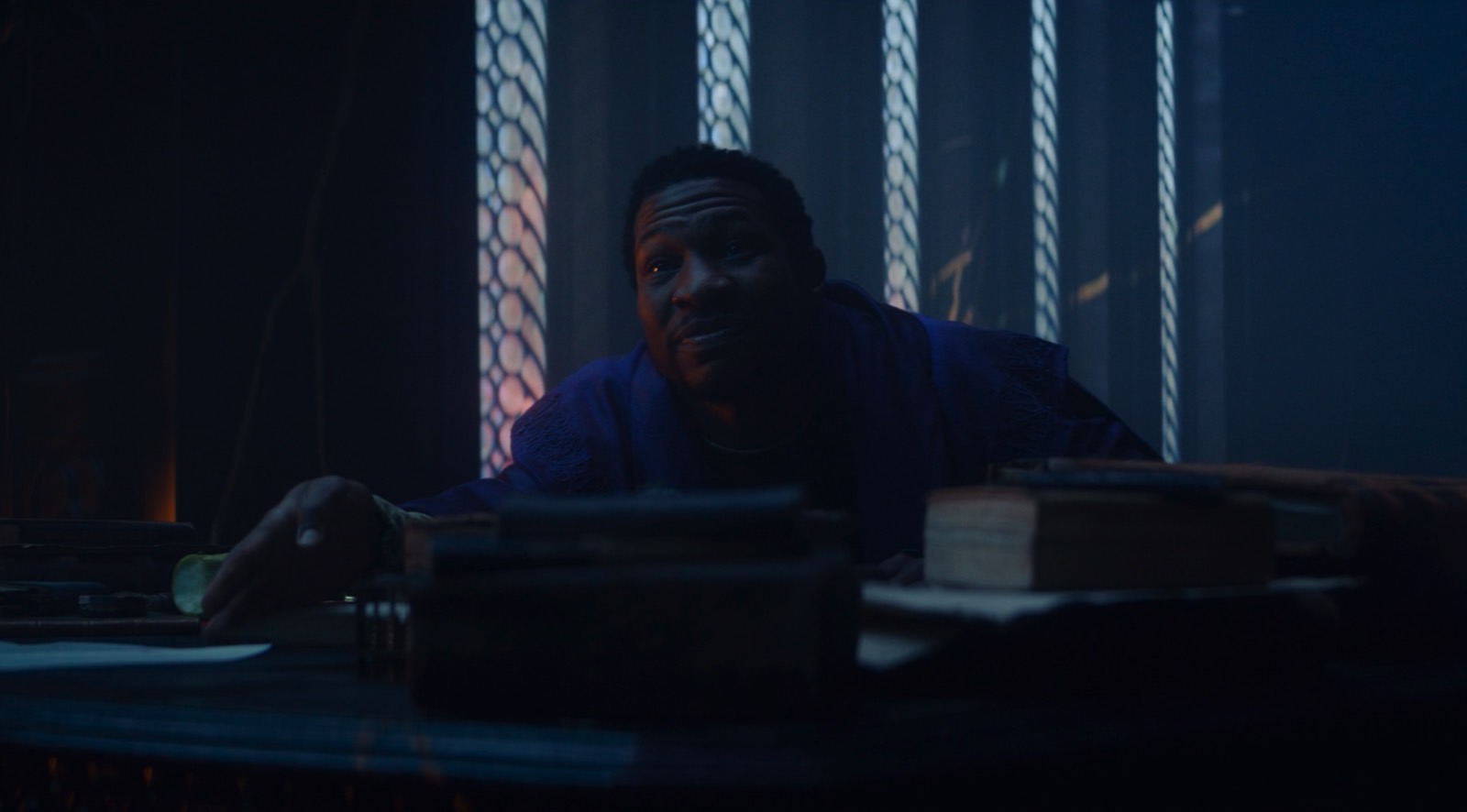 Kang killed Loki, Gamora, and Heimdall
All the living beings that Thanos turned to dust would return to life in Endgame. But the characters that died early in Infinity War couldn't be resurrected. Those were different deaths that didn't involve the Infinity Stones.
Getting back to He Who Remains orchestrating the events in Endgame, we know now that Kang had to sacrifice this reality's Loki (Tom Hiddleston), Gamora (Zoe Saldana), and Heimdall (Idris Elba).
The new Loki is even better than before
You might have suffered when Thanos killed Loki early in Infinity War. And you might have hoped that Loki was faking his death. But we now know his death was permanent. Thankfully, we also know that variants of Loki and Gamora are back after Endgame. And the Loki TV show gave us a familiar Loki, with an arc similar to the previous one.
I think the Loki we saw in the TV show is my favorite of the two. Marvel had time to flesh out the character over the course of six episodes, turning the villain into what Loki really was at the start of Infinity War. A caring would-be Avenger.
The new Loki will be a key character in the Multiverse Saga. He's not exactly an anointed Avenger, but he's already fighting Kang at a time when the rest of the Avengers don't even know what's coming to them. Knowing that makes watching Infinity War on its fifth anniversary even better.
It's not Star-Lord's fault that Thanos won
Many Avengers fans were angry at Peter Quill (Chris Pratt) after Infinity War, blaming him for Thanos getting the upper hand on the Avengers in a moment where they had him beat. Star-Lord's anger got the better of him, and he punched the Mad Titan, waking him up from the slumber that Mantis (Pom Klementieff) induced.
Even the actor himself wasn't happy with that outcome, despite Infinity War and Endgame holding the explanation for Star-Lord's actions. This course of events was the only way they'd win. The Avengers would have to accept defeat in Infinity War before prevailing in Endgame. Again, it's Kang who pulled the strings. Only Peter Quill doesn't know.
We already have a hilarious scene in Guardians of the Galaxy Vol. 3 that shows Star-Lord still blames himself for what he did during that battle on Titan, not knowing that it was never his choice to punch Thanos.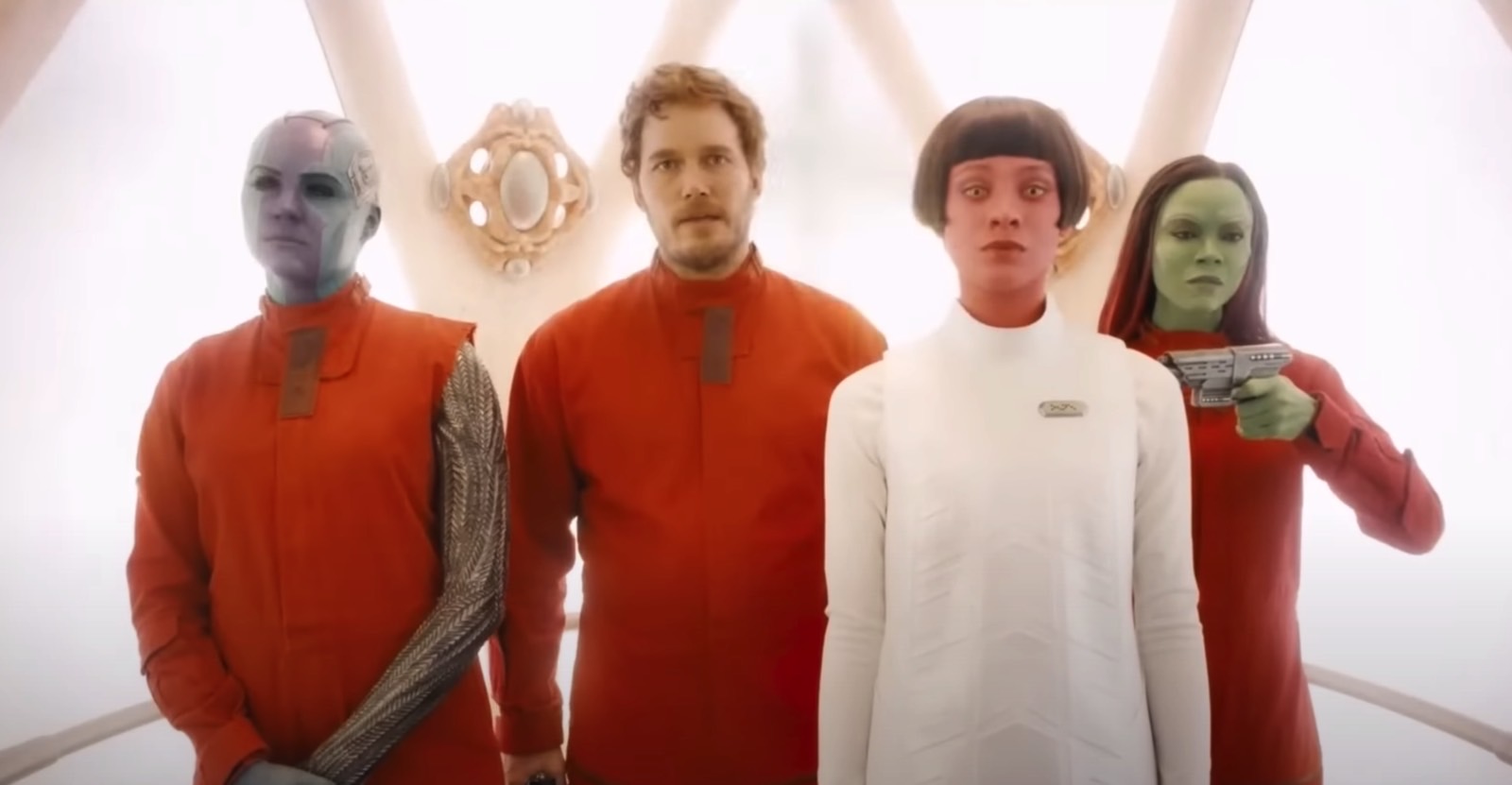 45-minutes of Infinity War action that Marvel removed from the film
Another issue you might have had with Infinity War is the way Thanos appears. When we see him first, he already has an Infinity Stone, having acquired the Power Stone from Xandar, a planet he wiped before he met Thor (Chris Hemsworth) and the Asgardians.
All that happened off-screen, but Marvel reportedly shot 45 minutes of Avengers 3 footage depicting that battle. Five years after Infinity War, that would be amazing footage to see. And maybe we might see a version of those events in the future, especially if Thanos is set to make a return to the MCU. After all, rumors say that Marvel has a Nova story in the works, which should address those events in Xandar.
Knowing parts of that battle exist makes Infinity War even better, as we'd have a complete story for Thanos obtaining each of the six stones.
Considering how big the Infinity War–Endgame movies turned out to be, it would be incredible for Marvel to have some of that footage reworked into a larger Infinity War Directors' Cut edition. But featuring the battle in other Multiverse Saga adventures would be good enough.
One more thing
The fifth anniversary of Infinity War has another major point of significance. We're in 2023, the year when the Avengers realized in Endgame that there's a way to travel back in time to eventually beat Thanos. And the real world might seem like it hasn't changed all that much.
But we went through a multi-year pandemic that's somewhat comparable to what the MCU world had to go through after Thanos won. That really helps put things in perspective if you decide to rewatch Infinity War on its five-year anniversary.