It feels like, all of a sudden, Hollywood can't stop talking about Apple TV+. Some of the biggest and buzziest movies of the year, backed by the iPhone maker's now four-year-old streaming service, include Martin Scorsese's Killers of the Flower Moon and Ridley Scott's Napoleon — the latter of which arrives in theaters later this month ahead of its release on Apple TV+. As a superfan of the service, it's certainly exciting to see everyone coming around to its potential, notwithstanding the cynical take that Apple is just throwing gobs of money at the biggest names it can find and hoping something sticks.
One of the many things I like that Apple does more of, compared to its bigger streaming rivals, is its offering of generally shorter TV seasons. They quite often run to no more than, say, 8 episodes or so. Netflix also does that, to a degree, but it seems to be more of the norm at Apple TV+. The thing is, though, I have less and less time to invest in new TV series these days and find myself increasingly drawn to the movie side of the Apple TV+ content library.
And, thankfully, the hit-to-miss ratio there remains satisfyingly high — at least for this Apple TV+ subscriber.
Eight can't-miss Apple TV+ movies available right now
For anyone out there who's a new subscriber to the service — or, maybe you've paid for it but haven't dipped into the app all that much — here are some suggestions for what to watch. Specifically, these are eight of the best movies available on Apple TV+ that, for a variety of reasons, I'd classify as "can't-miss."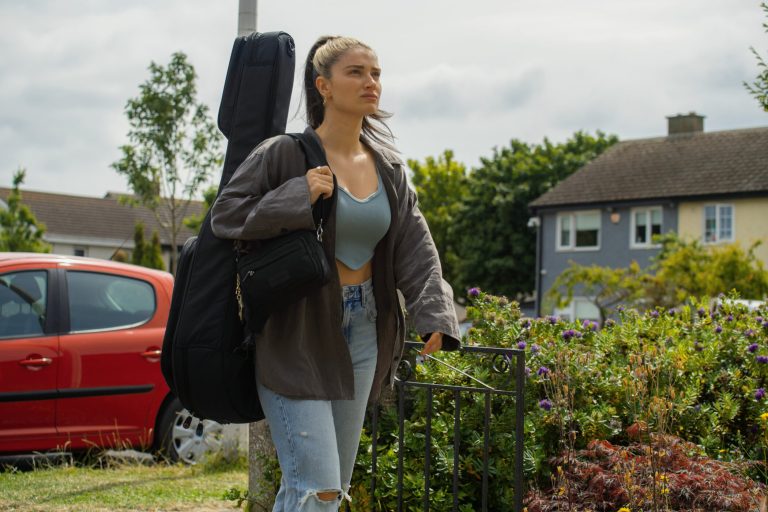 We'll start with one of the newest Apple TV+ movie releases. In this music-filled delight from writer-director John Carney, Eve Hewson plays a single mom who's struggling with how to handle her rebellious teenage son. The police encourage him to pick up a hobby, so Flora takes that ball and runs with it — bestowing upon him a beat-up acoustic guitar. Mother and son, over time, eventually learn to bond over the power of music.
Another of the most recent Apple TV+ movie releases is this documentary from director Errol Morris, featuring the last-ever interview with the father of the modern spy novel himself — John le Carre, aka David Cornwell. I'm going to quote myself here, from my review of Morris' The Pigeon Tunnel: "In the documentary, le Carre comes across as an avatar of the Cold War-era spy caught in a cycle of delusion and futility, an impression that stands in contrast to the Hollywood glamor of 007.
"Betrayal is a recurring theme in his novels, as is reinvention — and le Carre, the alter ego of a son whose mother abandoned him at five and whose charlatan father was a 'confidence trickster' he never respected, spent a lifetime in the thrall of both ideals. A first-rate fabulist who equates history with chaos, his cat-and-mouse stories about spy games probe deeper truths about a profession that le Carre believed to be devoid of answers in 'the inmost room.'"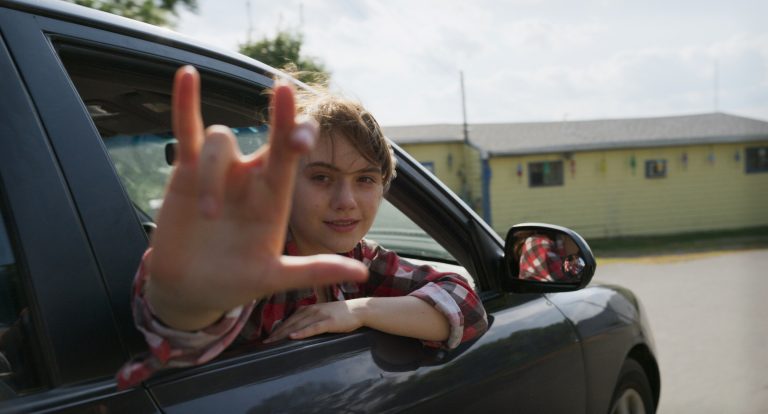 Apple's 2021 movie CODA, starring Emilia Jones as the only member of an all-deaf family who also has a talent for singing, was the first film from a major streamer to win a Best Picture Oscar (much to the chagrin of Netflix, which has been trying to win the award for years). So, I kind of have to include CODA on this list of must-watch Apple TV+ movies, right?
This one is a no-brainer if you're looking for feel-good and family-friendly content. The title, by the way, has multiple levels of meaning, being both a reference to the "coda" section of a piece of music as well as an acronym that stands for Child of Deaf Adults. Jones plays 17-year-old Ruby, — who, instead of continuing to help her father work on his fishing boat, dreams of going to a prestigious music school and honing her talent for singing. This movie will have you laughing, crying, and cheering by the time it's all over.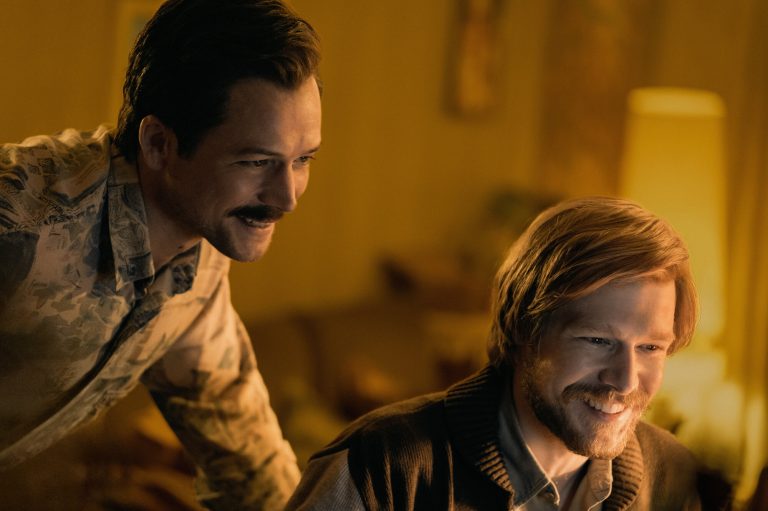 Somehow, the Tetris movie Apple released earlier this year functioned as much as a drama filled with Cold War intrigue as it did the story of how the video game Tetris was created.
Taron Egerton stars here as Henk Rogers, the entrepreneur who negotiated a dispute over the rights for the game (which was created by a Soviet software engineer). Nintendo eventually licensed the game in order to package it with the Game Boy handset, but the rights to it were so complex that at one time about a dozen different companies believed they owned them. No wonder there was a movie's worth of drama to be found in the story of this simple game.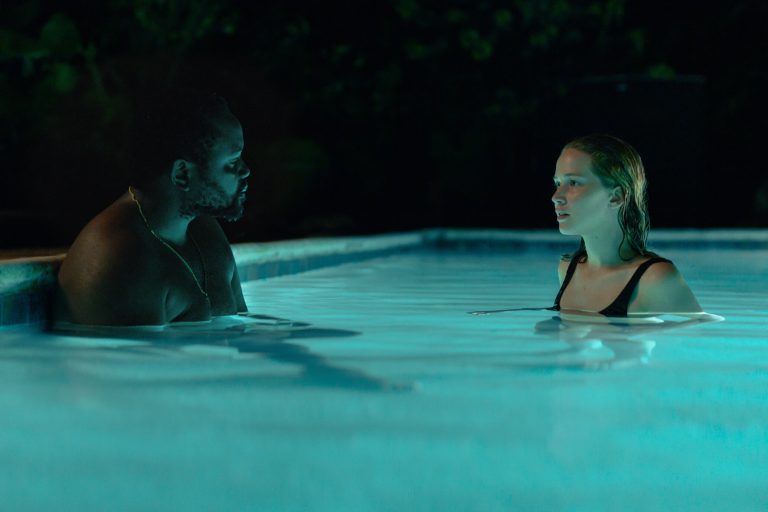 Director Lila Neugebauer's Causeway, which stars Jennifer Lawrence in the kind of atmospheric drama she used to make before she got really big, offers a narrative about two lonely people who come to take solace in each other.
Lawrence plays a soldier back home in New Orleans who's grappling with PTSD after an IED explosion in Afghanistan. "It's a painful and slow recovery," Apple says about the film, "as (Lynsey) relearns to walk and retrains her memory, aided by a chatty but tender caretaker (Jayne Houdyshell). But when she returns home to New Orleans she has to face memories even more aching and formative than those she had in service — a reckoning with her childhood."
Lawrence's character stays with her mother (Linda Emond), with whom she has a tense relationship. Meanwhile, she's desperate to get back to work as an engineer. Her doctor (Stephen McKinley Henderson) isn't sure she's ready, so she takes a job cleaning pools. "When her truck breaks down," Apple continues, "she meets James Aucoin (Brian Tyree Henry), who works at the auto repair shop and offers her a ride home. Slowly, they start to rely on each other for company and solace. James, it turns out, is also suppressing his own past trauma."
Where do I even begin with this Sundance favorite from director (and star) Cooper Raiff?
For starters, this Apple TV+ gem boasts one of those soundtracks that will send you hunting down more than one song to add to your playlists. As "Domino," Dakota Johnson gives one of the most effervescent performances of her career. And then there's Raiff, the earnest, love-struck star of this breezy, charming film.
"Fresh out of college and without a clear life path going forward," Apple's summary explains, "22-year-old Andrew is stuck back at home with his family in New Jersey. But if there's one thing that belongs on his nonexistent résumé, it's how to get a party started, which lands him the perfect job of motivational dancing at the bar and bat mitzvahs for his younger brother's classmates. When Andrew befriends a local mom, Domino, and her daughter, Lola, he finally discovers a future he wants — even if it might not be his own."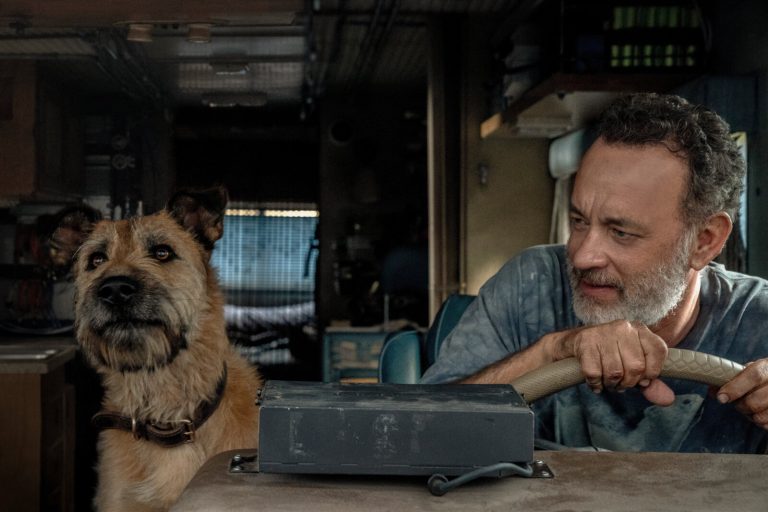 These final two Apple TV+ movies both star Tom Hanks, in vastly different roles. In 2021's Finch, for example, he plays a robotics engineer who's slowly dying. It's at a time when a solar flare has caused global devastation — and, because his character doesn't have a lot of time left, he builds a robot to take care of his beloved dog named Goodyear after he's gone. Make sure you have a box of Kleenex handy for this one.
Finally, this next Apple TV+ movie finds Hanks portraying a World War II-era naval officer assigned to protect a merchant ship convoy from Nazi submarines. There's a claustrophobic intensity that pervades the entire film, thanks to the fact that the viewer essentially stays at Hanks' side for almost the entirety of the movie, on the ship he commands. Overall, the movie features the perfect mix of action and drama, and I highly enjoyed it.
Speaking of WWII, by the way, Hanks also reteamed up with Steven Spielberg on Masters of the Air, the follow-up to HBO's WWII miniseries The Pacific and Band of Brothers — both of which, in my opinion, are among the best things HBO has ever produced.