A few hours into A Way Out, the new co-op adventure from the director of the critically acclaimed Brothers: A Tale of Two Sons, I realized that my roommate and I were going to finish the entire game in one sitting. Like a Netflix drama that you can't help but binge in a single afternoon, A Way Out manages to tell a complete and compelling narrative while giving the players enough to do to keep them engaged from start to finish.
A Way Out tells the story of two prisoners attempting to escape a maximum-security prison and hunt down the man who put them there. The game is exclusively cooperative – you can't play by yourself. You either have to play through the game with a friend locally or over the internet, but going solo isn't an option in this game.
Personally, I've always preferred to have the option to go it alone in my games. Even in massively-multiplayer online games, I like to know that I can complete a few quests on my own before I'm forced to team up with others to take on a dungeon or take down a boss. But A Way Out wouldn't work any other way.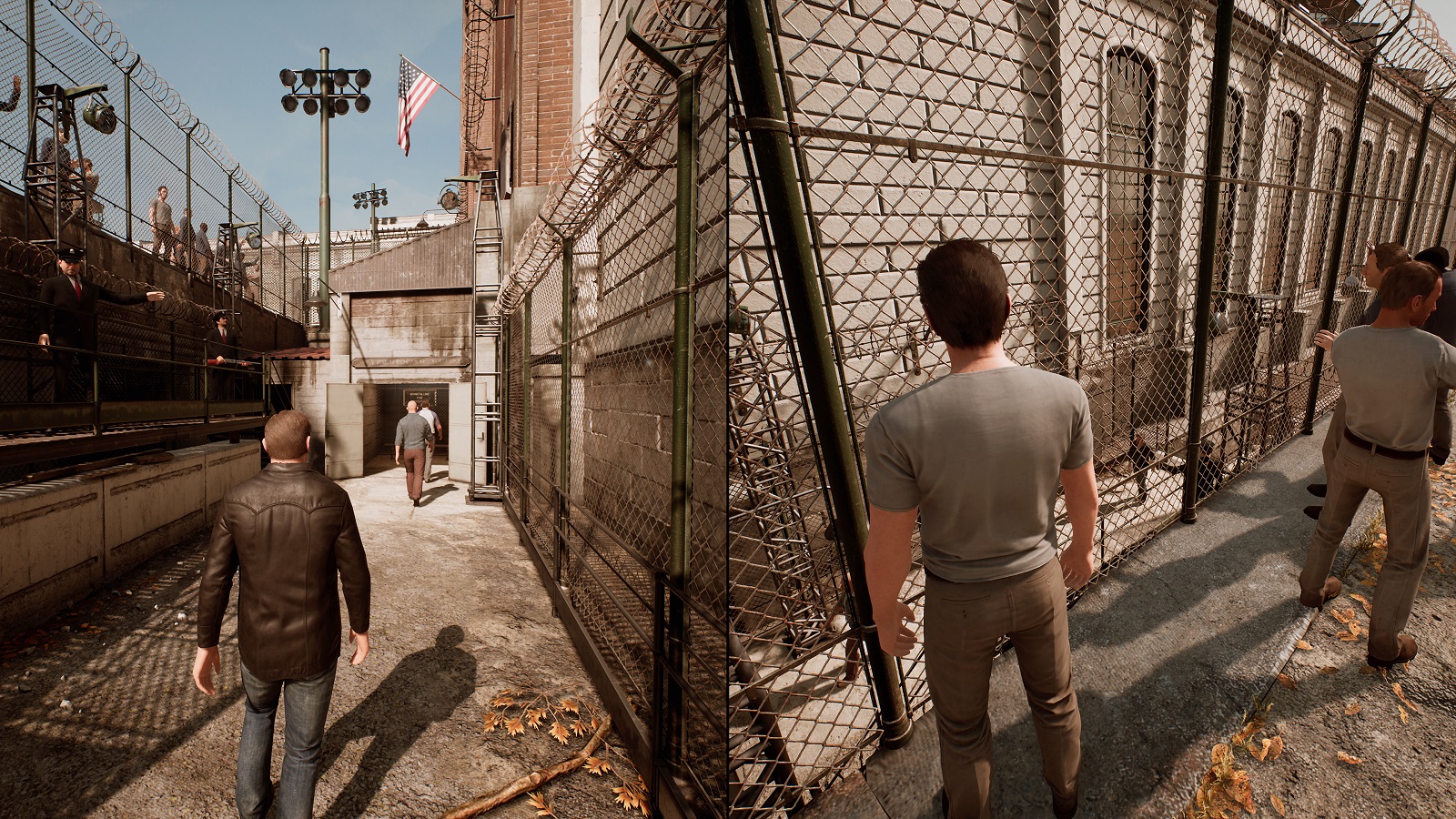 Every predicament Vincent and Leo (the two protagonists) find themselves in, from locked doors to firefights to games of Connect Four, they need each other. In the beginning, they're skeptical of one another, as you might expect of two incarcerated cons, but they come to realize that neither of them are equipped to escape the prison alone. Watching them grow from reluctant partners into reliable teammates is among the game's most absorbing threads.
Building the game from the ground up to support cooperative play has given Hazelight Studios the ability to structure the game in an entirely unique way. Throughout the game, whether you're playing online or with someone else on the couch next to you, the screen is split to show both characters. And while there is always a goal that both players are working toward, the characters can explore and interact with the world on their own.
This isn't an open world game – in fact, it's rather linear — but A Way Out gives both players the freedom to talk with other characters and progress at their own pace most of the time. My roommate and I made a point to speak to other prisoners, and the game does an admirable job of handling multiple conversations at once, with the conversation that was initiated first coming through louder over the speakers. It was somewhat chaotic and distracting, but it also gave each of us the chance to individually color the world through our own character's eyes, as we were often given the choice to respond one of a few ways to the NPCs that littered the different environments.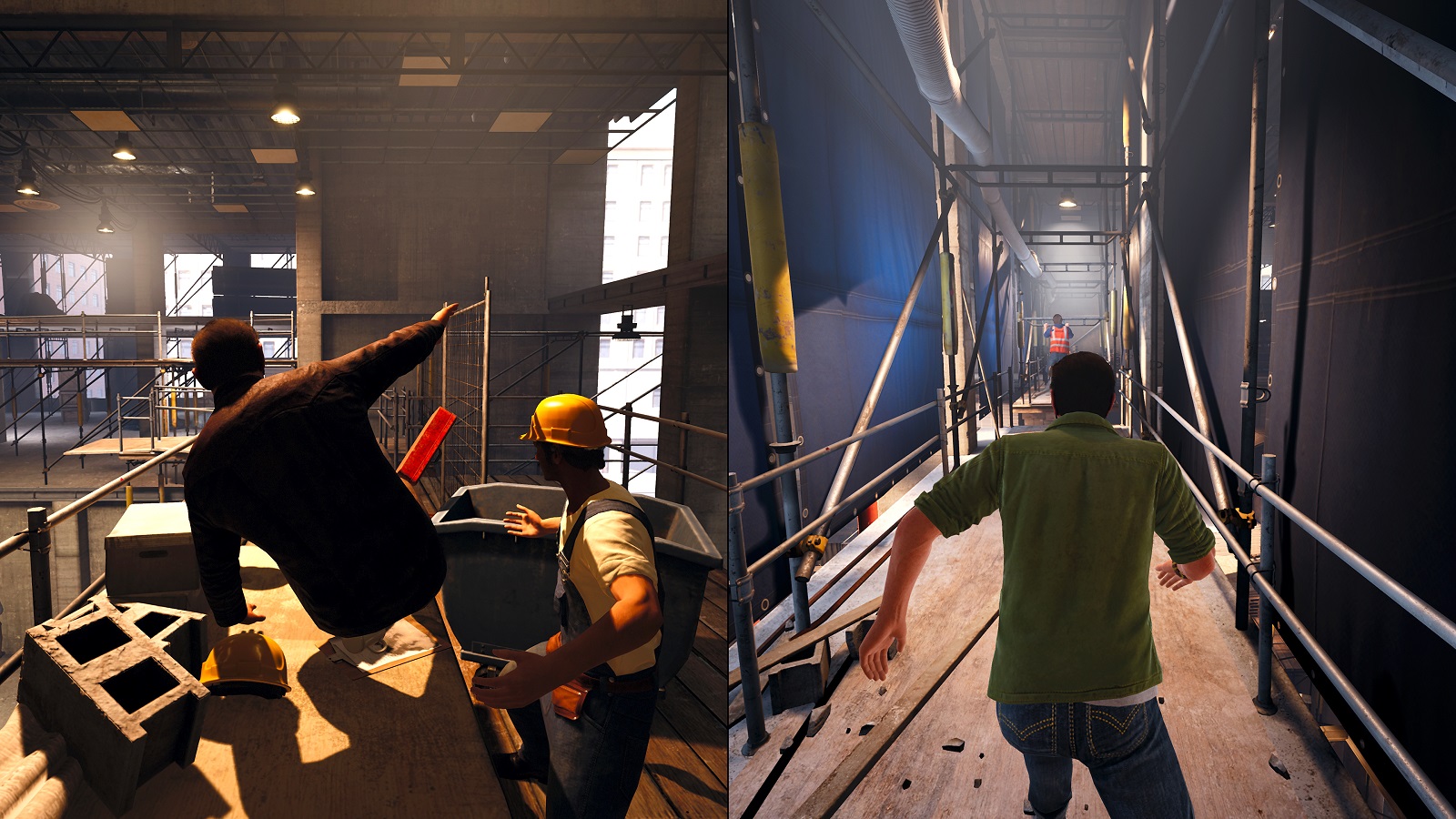 But the reason that the two of us were glued to our seats for nearly six hours until the credits rolled was because the game itself was endlessly entertaining to play. This is not a walking simulator with clever dialogue. Leo and Vincent have to coordinate everything they do in order to survive, from hiding in laundry baskets to sneak into off-limits areas, pushing their backs against one another and scaling a vent with their feet, standing guard as the other unscrews the toilet from the back of his cell, and even providing cover fire when all hell breaks loose.
My roommate and I were constantly communicating with one another in real life in order to accomplish tasks, and we never failed when we were on the same page. That's not because the game was too easy; it's just that well-balanced. If you and your partner work together and communicate, you can complete anything the game throws at you on the first try. And your reward is often a thrilling, explosive cutscene that could have been cut out of an action movie.
There was some occasionally jankiness with the controls, and not all of the voice performances blew me away, but as I said at the top, I was engaged from start to finish. Oh, and I'd be remiss not to mention that A Way Out features one of the most exhilarating and beautifully choreographed chase sequences I have ever seen in a video game. I'm not sure if there will ever be more Uncharted, but Naughty Dog (and every other developer): take notes.
---
EA provided BGR with a copy of A Way Out on the PS4 for the purposes of this review.