With so many new TV shows hitting all the major streaming platforms each week, it can be a little tough keeping up with it all — and, certainly, it's even harder to separate the good from the bad. For every Squid Game or Stranger Things, there are countless TV series that flop, don't find an audience, don't end up fulfilling their original promise, or just get canceled too soon (*cough* Netflix *cough). For a couch potato like me, the struggle is real.
If you're feeling a little undecided at the moment and find yourself scouring the list of new TV shows to check out on your streaming platform of choice, here's one metric you could use to make your selection: The newest shows that still have a perfect 100% score on Rotten Tomatoes. Obviously, these kinds of assessments are always subjective, and a perfect score on the review aggregation site is not a guarantee of quality or enjoyment — but it might help you find something new to binge, nonetheless.
Here are six such new-ish shows that all have a perfect Rotten Tomatoes score as of this writing.
This seven-episode Netflix drama is about a character named Kim Mo-mi — by day, she's an ordinary office worker and insecure about her appearance. At night, though, it's a whole different story. She's a live-streamer who covers her face with a mask and who, according to the official Netflix synopsis, "becomes embroiled in an unforeseen incident and undergoes a dramatic turn of events.
"The original webtoon of the same title that the series is based on was beloved by many readers for its unpredictable twists, biting messages about lookism, and the effortless cross between thriller and black comedy."
According to one review, this show has the potential to become Netflix's next Squid Game. I don't know if I'd go that far, but it's a memorable watch, nonetheless.
As for this next title among the TV shows that have been scoring top marks lately, Dear Child is a German drama that's been dominating Netflix for a few weeks now. In fact, it's currently the #1 most-watched non-English Netflix series in the world.
The plot involves a mysterious woman's escape from captivity, pointing investigators toward the truth about an unsolved disappearance more than a decade earlier. From the official synopsis of this six-part Netflix series based on the novel by Romy Hausman:
"Lena lives in complete isolation in a highly secured home with the two children Hannah and Jonathan. They eat their meals, go to the toilet, and to bed at precisely prescribed times. As soon as he enters the room, they line up to show their hands. They do everything he says. Until the young woman manages to escape. After a near-fatal car accident, she is hospitalized, accompanied by Hannah.
"Dear Child starts where traditional thrillers end: With redemption. But the true extent of this nightmare is revealed with the arrival of Lena's parents at the hospital the same night."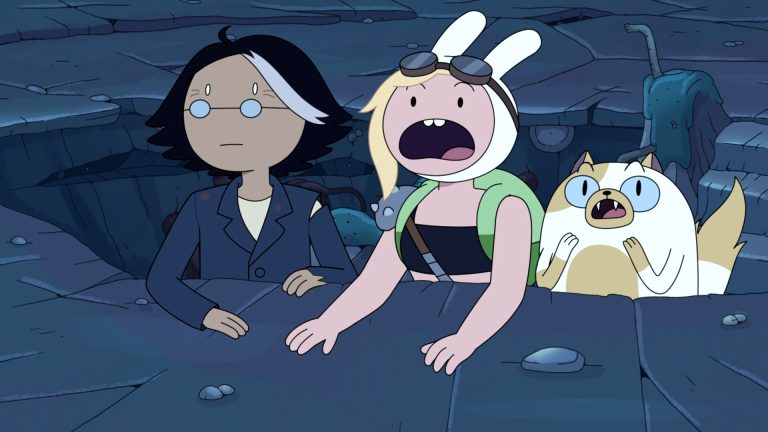 Based on characters from the Adventure Time franchise, this new 10-episode series on HBO's Max and set in the land of Ooo follows alternate universe versions of Finn & Jake, Max explains, "on a multiverse-hopping journey towards self-discovery."
The streamer continues: "When Fionna and her sidekick Cake find themselves in the crosshairs of a powerful new foe, they have no choice but to seek the help of former Ice King Simon Petrikov. With appearances from Marshall Lee, Marceline the Vampire Queen, Princess Bubblegum, and Finn the Human, Adventure Time: Fionna & Cake transports fans of the classic series to worlds both familiar and alien."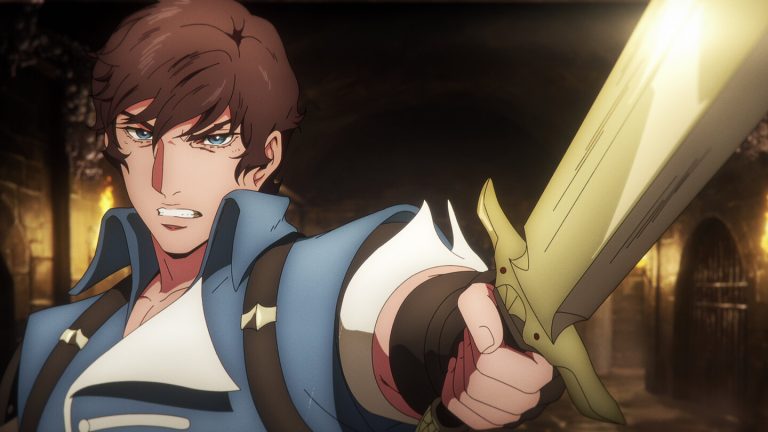 This next TV show is a Netflix release that hit the streamer just this week — it's an animated vampire tale that was also ranked as one of the five most-anticipated shows of September by Rotten Tomatoes users.
Castlevania: Nocturne, from showrunners Clive Bradley and Kevin Kolde, spans eight episodes and unfolds against the backdrop of the French Revolution. As the peasant class rises up to confront the aristocracy and fight inequality, a new threat materializes. Per Netflix, it's "a cabal of powerful vampires intent on taking over the world and blotting out the sun forever."
Stunning battle scenes and darkly ominous churches are just some of the visual treats this Netflix TV show has in store for viewers. "In a remote part of western France," Netflix continues by way of describing the series, "the counter-revolutionary aristocracy has forged an alliance with a terrifying Vampire Messiah, who promises to 'eat the sun' and unleash an army of vampires and night creatures to crush the revolution and enslave humanity. Annette, a sorceress from the Caribbean, seeks out Richter Belmont, (the) last descendant of the long-fabled family of vampire hunters, to lead the resistance."
Mike Schur fans, consider this your next TV comedy obsession.
Per Amazon's Freevee, "Primo is a coming-of-age comedy about Rafa Gonzales, a wide-eyed teenager, being raised by his mother Drea and his five overbearing uncles (Rollie, Mike, Ryan, Jay, and Mondo) as he balances college aspirations, societal expectations, and a hectic home life on the south side of San Antonio."
Schur, the TV creator behind hits like Brooklyn Nine-Nine, The Good Place, and The Office, co-executive produced Primo with creator Shea Serrano, whose childhood in Texas formed the basis for this new show.
To round out this list of top-rated TV shows, Class of '07 is another of those gems that's flown way too under the radar. As I've described it in the past: Imagine a funnier, Australian version of Showtime's Yellowjackets and you're halfway toward having a good idea of what this show is all about.
The gist of Class of '07 is that a group of young women get together for their high school reunion, reminiscing about a period of their lives that sometimes felt so dramatic it was comparable to the end of the world. While they're inside enjoying their reunion, meanwhile, the outside is undergoing the literal end of the world, thanks to climate change. Somehow, combining the idiosyncracies of a high-school reunion with the urgency of a dying Earth ends up fitting together pretty well.