The coming week is a bit lighter than usual when it comes to new Netflix releases to enjoy, but there's still plenty of good stuff coming to the streamer over the next several days that will undoubtedly keep viewers entertained. They range from gripping new documentary releases to returning fan favorites (including an all-new season of Sweet Magnolias), as well as a hilarious new Jamie Foxx comedy that has a near-perfect critics' score on Rotten Tomatoes so far.
Our latest week-ahead Netflix snapshot includes more details about those and some of the other interesting new additions arriving on the streaming giant over the next several days, all of which can be found below. And in addition to the usual new recommendations of what to watch, don't forget to also check out some of our other recent Netflix coverage highlights, including:
Sweet Magnolias Season 3: Release date, trailer + more
"New relationships and new challenges are good for the soul," says JoAnna Garcia Swisher's Maddie Townsend in the trailer for Sweet Magnolias' third season.
That's as good an intro as any for this first of our new Netflix releases we're spotlighting, because the childhood best friends at the heart of this fan-favorite Netflix series coming on July 20 (including Swisher's Maddie, as well as Heather Headley's Helen Decatur and Brooke Elliott's Dana Sue Sullivan) are confronted by a slew of challenges this time around.
As a reminder of where we left off in Sweet Magnolias Season 2, the accident left long-lasting repercussions — both Kyle and Nellie are fine, but Kyle is now sidelined with a torn ACL. Meantime, Isaac learns that his birth mother is Serenity newspaper editor Peggy Martin, who also tells him who his father is. Noreen reconciles with Maddie, and the Magnolias also deal with a zoning issue connected to the spa — motivating them to launch a recall against the mayor, plus so much more.
As for the new season of Sweet Magnolias, Maddie tries to figure out the best way to help out Cal following the fight at Sullivan's, Helen continues to have men troubles, and Dana Sue wants to use a surprise check to help the community — without disrupting her own family in the process.
A new R-rated Netflix sci-fi comedy starring Jamie Foxx
For this next of our new Netflix releases, meanwhile, what do you get when you mashup the most surreal moments of FX's Atlanta with The Matrix, '70s Blaxploitation comedy, and a gonzo caper to solve? The answer is They Cloned Tyrone, a mind-bending thrill ride coming on July 21 that also marks the directorial debut of Juel Taylor and which stars Jamie Foxx and John Boyega.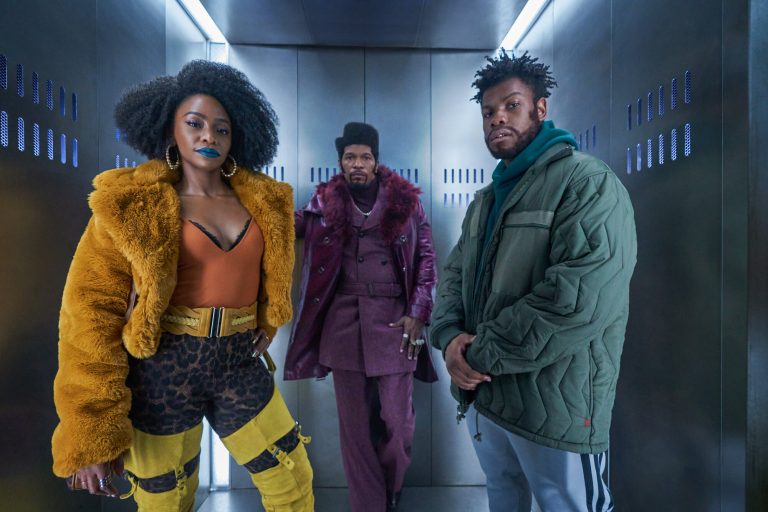 Boyega, who's said that filming They Cloned Tyrone was the most fun he's ever had on a movie set, stars as Fontaine — a drug dealer who stumbles onto a conspiracy in his urban neighborhood and goes on a mission to bring it to light. His helpers include Foxx's Slick Charles, described as a cunning pimp always a few steps ahead of the cops, and a sex worker named Yo-Yo (played by Teyonah Parris).
"I had this joke in my mind for a while, like 'an entrepreneur, a pro, and a hustler walk into a bar and they end up solving a mystery," explains Taylor in a Netflix promotional interview.
"Honestly, the primary goal, I just hope people enjoy it. The secondary goal, I hope people marinate on it and the next day they start going, 'Wait a minute, what?' And they start thinking about details, and weird moments, and things like that. But fundamentally, our first rule was just try to make it an enjoyable movie."
Really, this movie had me at Foxx playing a dapper scene-chewing pimp who drops sassy lines like: "Excuse me, kind sir — if you could point me to the elevator that leads down to the freaky laboratory, I'll be out your atmosphere." I'm calling it: Netflix movie of the summer right here.
Two new Netflix documentary releases
For these next two releases on our latest weekend Netflix lookahead, we turn to one of my favorite streaming genres. Netflix has been extra busy this year cranking out a string of documentary gems, ranging from Gunther's Millions to Madoff: The Monster of Wall Street, Waco: American Apocalypse, and Pamela, a love story. Two more to put on your watch list include:
Unknown: Cave of Bones: Netflix's "Unknown" series of documentary films have offered fascinating insights into everything from the use of killer robots in warfare to the search for a lost pyramid. Next up in this series is an exploration of the world's largest graveyard at a site due northwest of Johannesburg known as the Cradle of Humankind.
Per Netflix, paleoanthropologist Lee Berger will see if they can prove that an ancient, small-brained, ape-like creature practiced complex burial rituals. If so, "it will change everything we know about hominid evolution and the origins of belief." Release date: July 17.
The Deepest Breath: Finally, another documentary — this one, about a sport you might not be very familiar with but which is actually one of the riskiest on earth. The Deepest Breath, a collaboration with A24, Motive Films, Ventureland, and RAW, tells the story of two divers united by their love of free diving: Champion free diver Alessia Zecchini and safety diver Stephen Keenan.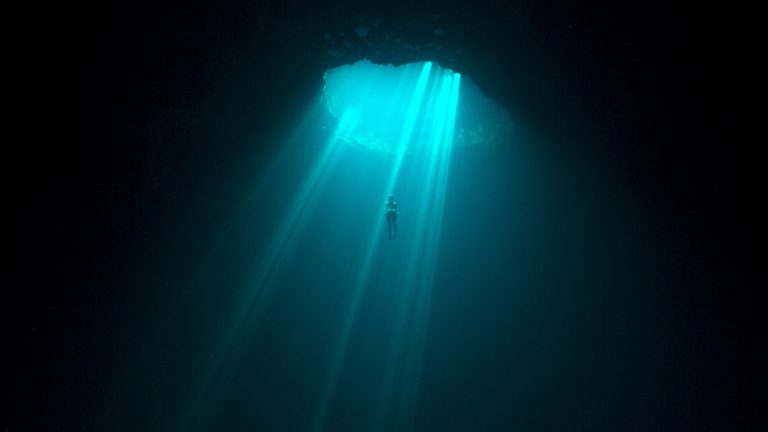 Worth noting: Navigating some of the most famous dive sites on the planet can be actually riskier and deadlier than climbing Mount Everest.
The film follows Zecchini, training to break a world record, while the pair form a strong bond based on their shared dream of swimming in the darkest depths of the ocean. "The setting and emotional power of this story is what initially drew me into wanting to make this documentary," filmmaker Laura McGann said in an interview with Netflix.
"Filming around the world and with the remarkable subjects at the heart of The Deepest Breath has been the most inspirational and rewarding experience of my career." Release date: July 19.