If you purchase an independently reviewed product or service through a link on our website, we may receive an affiliate commission. Learn more.
It doesn't matter if you're a professional streamer or merely someone who wants to ensure that your Zoom meetings look good. In either case, good lighting is absolutely essential. The same is true if you record videos for YouTube or Instagram, of course. And today, there's a deal on the Logitech Litra Glow that drops it to the lowest price ever.
Pick up a Logitech Litra Glow LED streaming light today on Amazon and you'll save 17% off the retail price. That cuts your cost to just $49.99 for one of the best affordable lighting solutions for streamers.
Logitech Litra Glow Premium LED Streaming Light with TrueSoft, adjustable monitor mount, bright…
$59.99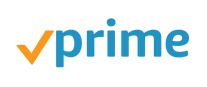 Whether you're watching a live stream or just scrolling through videos on Instagram, you can always tell the difference between videos that look amateur and clips that appear more professional. Believe it or not, however, the key variable often isn't a professional camera that costs thousands of dollars.
Instead, good lighting is often what makes the biggest difference. And that's where the Logitech Litra Glow premium LED streaming light comes in.
Logitech's Litra Glow offers adjustable color temperatures and soft light that's perfectly safe for all-day use. It also works with Windows as well as Mac, so anyone can use it. Everything can be controlled with an easy-to-use desktop app.
Also of note, special "TrueSoft" technology is designed to offer balanced lighting. The last thing you want is blown-out light on your face, after all.
Logitech Litra Glow Premium LED Streaming Light with TrueSoft, adjustable monitor mount, bright…
$59.99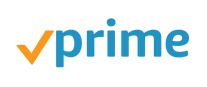 When it comes to casual streamers, there's no way they want to spend hundreds of dollars on a lighting rig. Even if you make money off of the videos you share, you really only need a complex lighting solution if you record in different locations.
If you stream from the same spot in front of your computer or video game console, the Litra Glow is a simple and affordable option for excellent lighting in your videos. And right now, it's 17% off at Amazon. That drops your price to an all-time low of $49.99.
If you're a casual streamer or someone who doesn't have a big budget, you won't find a better deal anywhere. Or, if you're looking for a more versatile solution and you're willing to spend a bit more money, you'll find a few more lighting solutions below.