Nobody wants to settle for a device that moves slowly. Sure, you may be looking for a deep tissue massager that will move at a set pace to soothe some aches and pains. But for the most part, technology moves at a rapid pace and we're all trying to consume as much information as possible as quickly as we can. If you're somebody who is on their phone, laptop, and tablet all day long, you don't have time to be waiting. HP has built a reputation on speedy devices and its partnership with AMD is ideal for those who prefer to tackle a lot of tasks at the same time.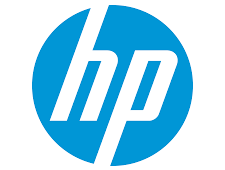 AMD processors and graphics are prominently used in many HP laptops and desktops because they are coveted by consumers. These will allow you to handle more duties at once, letting you switch between streaming your favorite TV shows, creating slide shows for your next work presentation, and just surfing the Internet as efficiently as you want. Allowing you more freedom to seamlessly work and play, you'll be extremely pleased with any HP device that's supported by AMD. Plus, these CPUs that you have won't let you down, even when you've had it for a while.
There are many devices that you can choose right now on HP.com that will give you the luxury of an AMD processor and graphics. Take the HP ProBook x360 435 G7 Notebook PC – Customizable for instance. As you can see by the name, you can set certain specs to your liking, including an AMD Ryzen™ processor with AMD Radeon™ UMA graphics. Depending on what you want to accomplish with your PC, you can substitute the AMD Ryzen™ 3 4300U APU, which has four cores, for either the AMD Ryzen™ 5 4500U APU, which has six cores, or the AMD Ryzen™ 7 4700U APU, which has eight cores. This allows you to pick the power that you want.
For customizable laptops offered by HP, you can go with the aforementioned HP ProBook x360 435 G7 Notebook PC or you can choose the ProBook 455 G7 Notebook PC. You can pick what you want and how much processing power you need. If you're in the market for a trusted notebook with solid capabilities, the ProBook 445R Notebook PC is a good selection. This sports a quad-core AMD Ryzen™ 5 3500U with Radeon™ Vega 8 Graphics that will let you multi-task all day long.
HP and AMD is a strong partnership that will continue to deliver the powerful tech that you crave. If you're looking for killer graphics and uncompromising processing speeds, AMD is the choice. You'll be happy surging into the future with HP and AMD.