Sorting through all of the accessories that you need to take care of a baby is exhausting. There are so many pieces of equipment these days, it is dizzying to keep track of them all. As any parent will tell you, accidents happen, and they happen, more often than not, when you least expect them or want them to. You need to be prepared, especially when they get all over your son or daughter's clothes. With a wet dry bag, that is made a lot easier. You'll be able to store dry clothes for changing as well as section off the dirty ones so they don't ruin other items. It's pretty much a necessity if you're traveling with your child, even around the block on a stroll. We've done some homework for you if you're in need of one and hand selected our picks for the best wet dry bags on the market. Let's take a look and get your prepared for when an accident is bound to occur.
Best Large Bag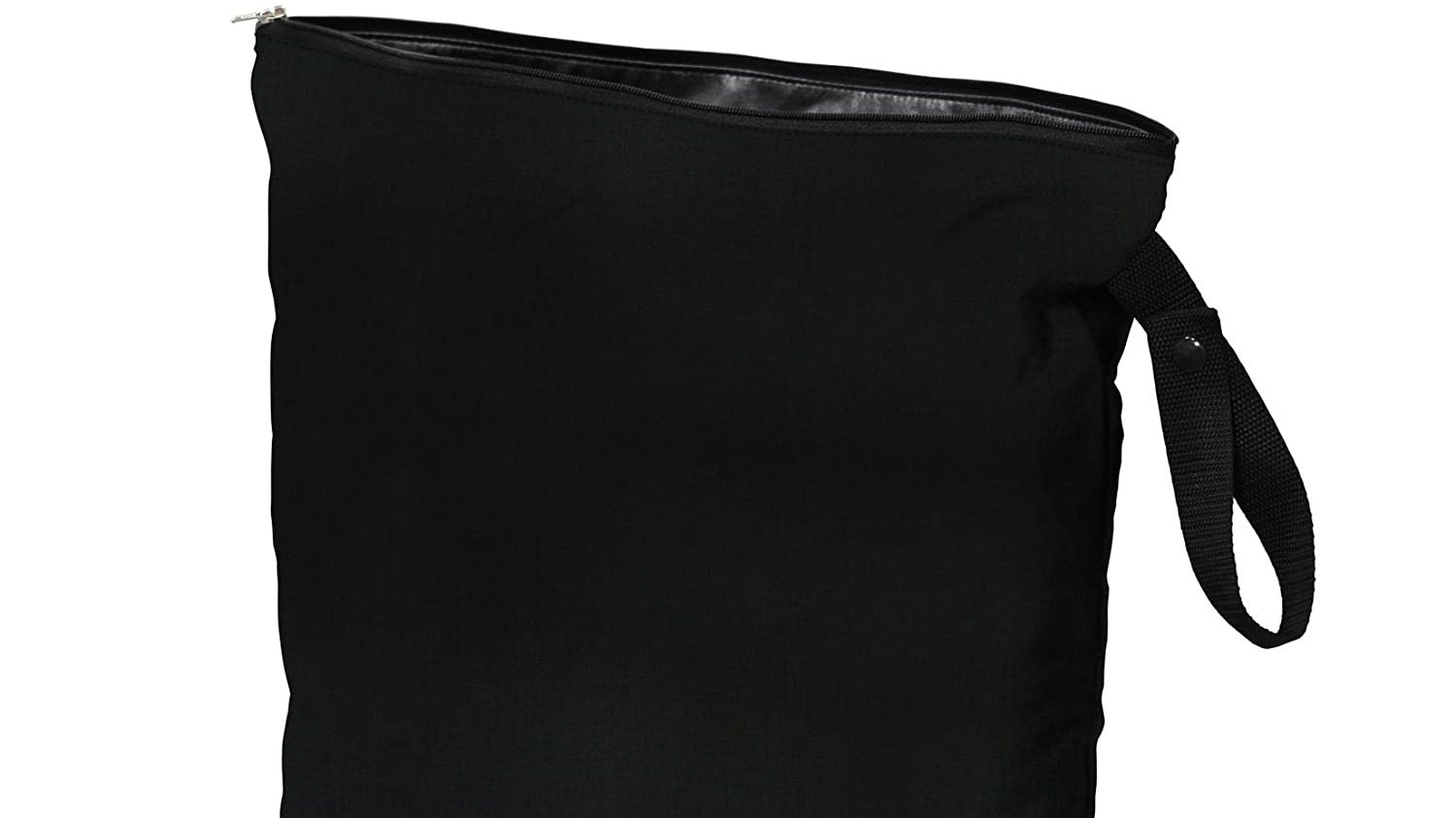 Boasting a large size that gives you more room to fill, the Planet Wise Wet Bag Large is made from high quality materials. This is made from PVC-, BPA-, and lead-free materials while being offered in 14 different colors and patterns. You can choose from selections like Fancy Pants, Jewel Woods, Prickly Cactus among others. The color coordinated handle makes it easy to grab, as the large size measures 17″ x 21″ for optimal storage space. It's great for wet or dry items, such as swimwear, diapers, shoes, clothes, cosmetics, or to be used as a gym bag. The leak-proof design resists most odors and keeps most smells inside the bag. The cotton outside matches the waterproof inner liner. You should bleach this and you wash it in the washing machine on warm while tumble drying low or hanging to dry.
Best Color and Pattern Variety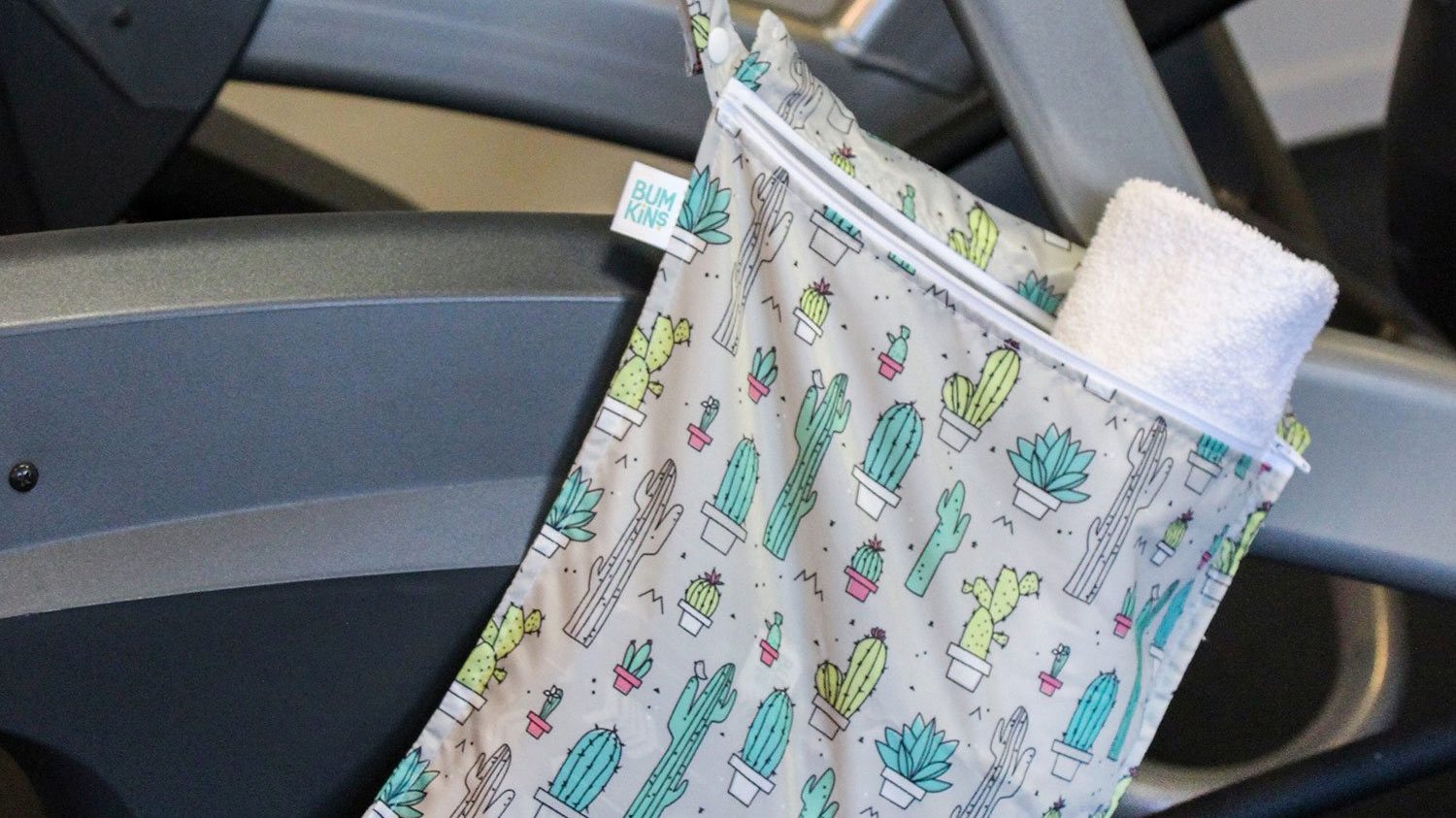 Able to be used over and over again, you'll be able to find a lot of fun patterns with the Bumkins Waterproof Wet/Dry Bag. A much better alternative to plastic bags, this is made from single ply construction, so you don't have to worry about anything growing in between layers. It's simple to wash, so you can get it clean before the next use. You can choose between 27 different patterns including Blue Tropic, Hearts, and Watercolor, to name a few. This is made from 100% polyester with a waterproof coating embedded into the fabric. It's PVC-, BPA-, and lead-free as well as vinyl-free and phthalate-free.
Easiest Bag to Carry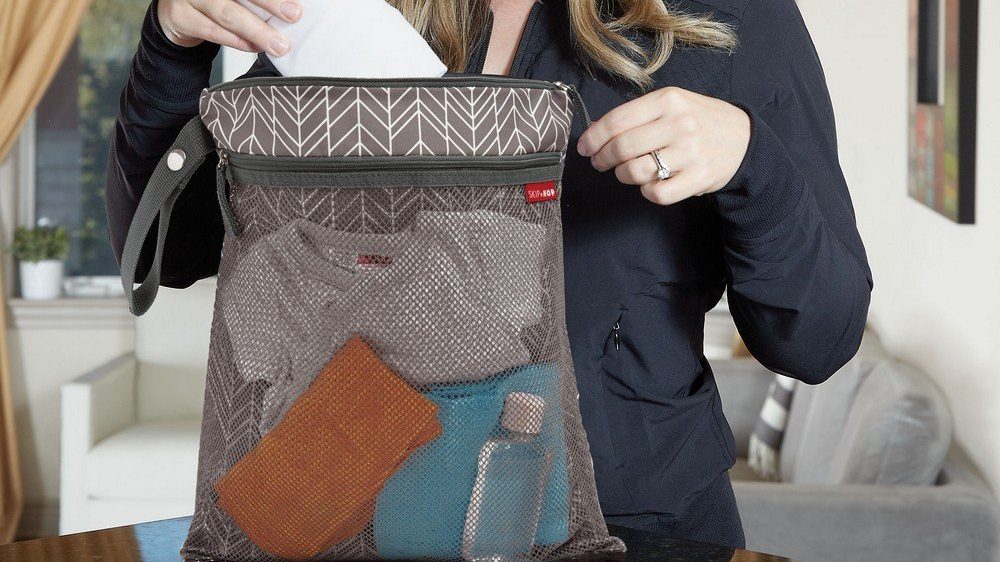 You'll want to be able to keep your bag with you when you're pushing a stroller and the Skip Hop Waterproof Wet Dry Bag is made for that purpose. This keeps wet and dry items separate as it has two handy sections for clean and dirty clothes. Or you can just use this to keep a dirty diaper at bay before throwing it away. This has a sturdy strap that attaches the wet bag to a stroller or a hook for easy carrying. It features a waterproof PEVA lining and can be washed in the washing machine. The large zippered pocket can hold up to 10 cloth diapers and the mesh zippered pocket is for dry items.
Best Two-Pack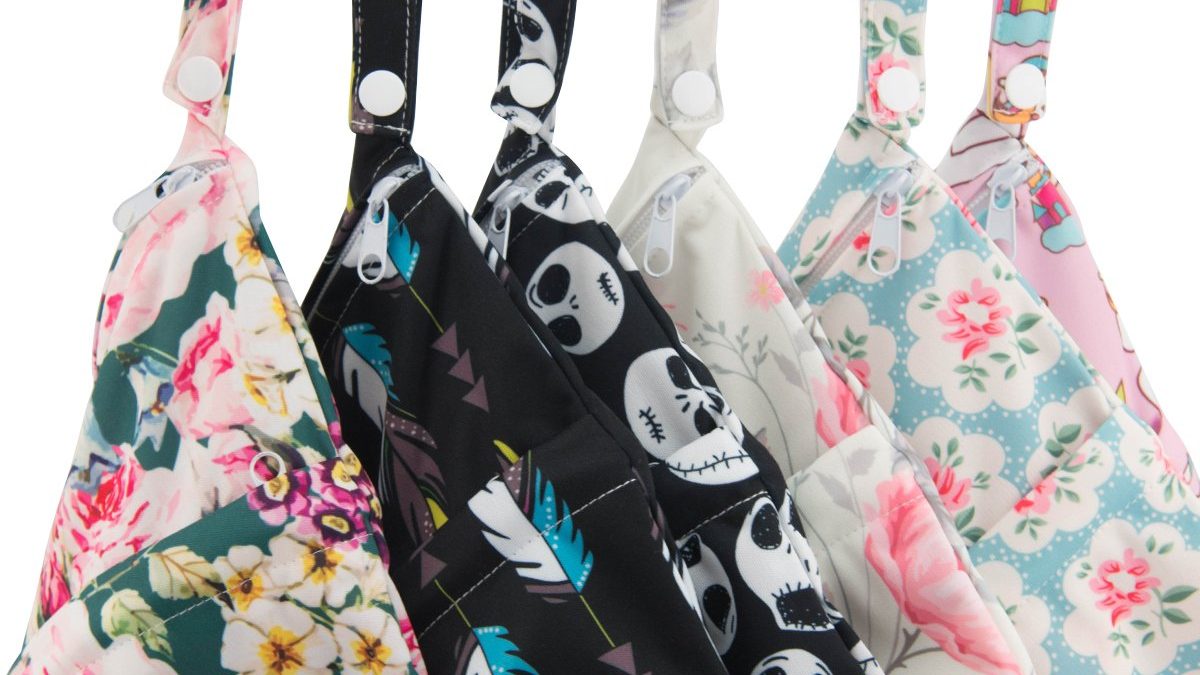 Providing you with not one but two bags, the ALVABABY 2pcs Cloth Diaper Wet Dry Bags is a great offer. This is a tremendous value as you'll get reusable and waterproof bags that come in eight different patterns. Each one measures 11.5″ x 14″ and can hold between five and seven cloth diapers. This allows you to separate wet and dry clothing and is great for babies, the gym, the pool, the beach, or many other places. With two bags, you'll be able to keep one with you at all times and the other one can stay with your stroller or in the car for emergencies.
Best Three-Pack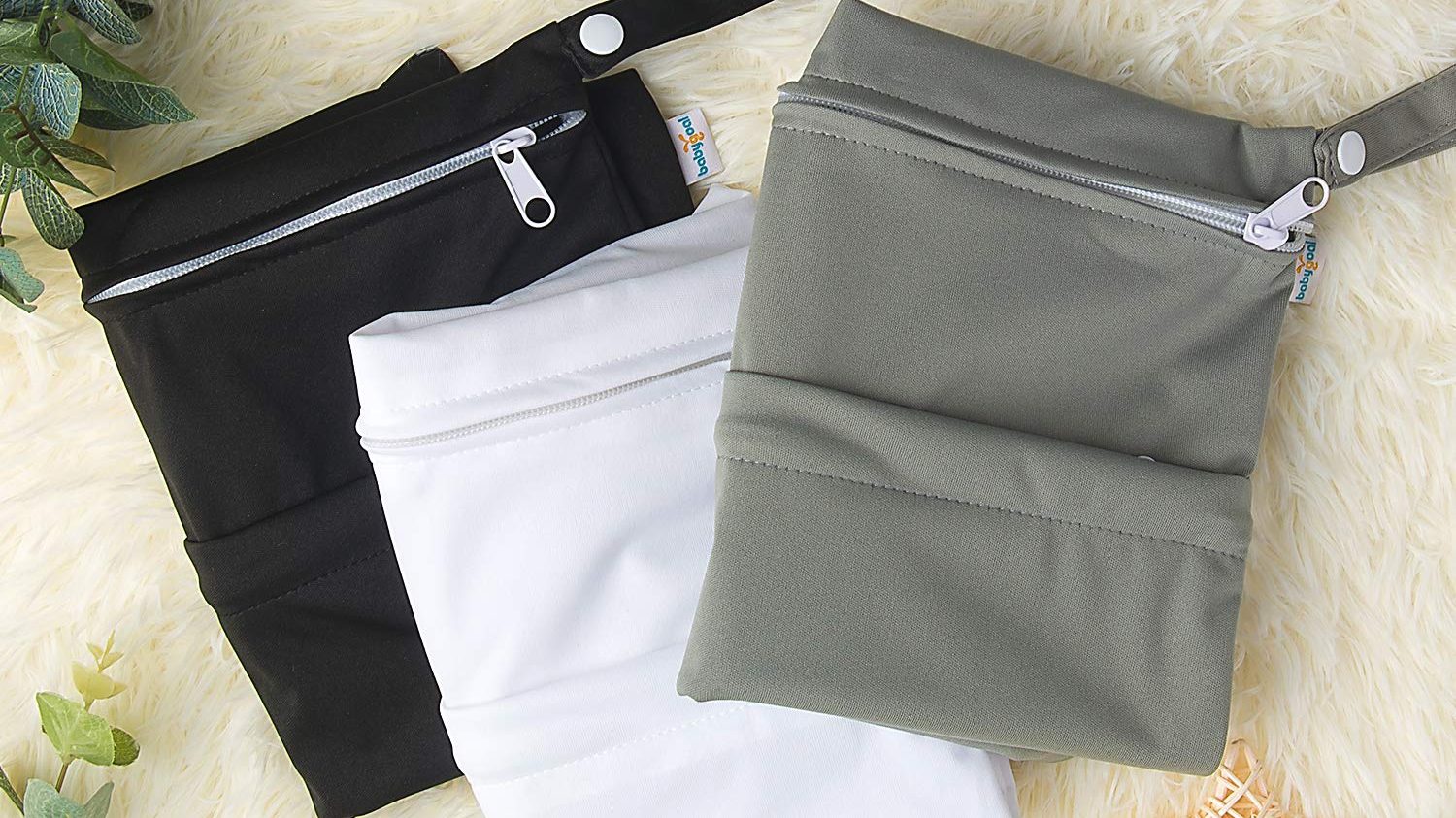 Why not get one more bag? The Babygoal Wet Dry Bag 3-Pack are made from PUL and polyester. Each one measures 30 x 36 cm, giving you the ability to hold five to seven cloth diapers. With more bags, there's more you can do, as one can be for the baby, one can be for the gym, and one can be for any other task you might need. There is a wet section and a zippered dry section to keep your items separated. The whole set is machine washable, reusable, and waterproof.