If you purchase an independently reviewed product or service through a link on our website, we may receive an affiliate commission.
Shredding and grinding are two of the actions you handle when you're on top of your skateboard. Skateboarding can be a tough activity to master, but if you are a quality skateboarder, there's so much you can do. Handling all kinds of tricks and to ollie while moving can be extremely hard to accomplish, especially if you want to head down a flight of stairs. But if you're in a half pipe or going over a ramp, you should make sure that you're protected. Knee pads and elbow pads are a must as is a skateboard helmet. Skateboard helmets are different from bicycle helmets, as they make for a more encompassing protection when it comes to head stability. They are rounder and typically harder, as the potential for injury to your brain is higher. We've hand selected five of the best skateboard helmets available for those who are novices or experienced skateboarders. Let's take a look.
Check out our editor's pick
Fit your helmet to your head and make sure it stays there when you have the Thousand Adult Anti-Theft Guarantee Bike Helmet. This can be used for both bicycling and skateboarding and comes in multiple sizes and colors. This is an extremely stylish helmet that is designed to be functional and lightweight. This has a patent-pending PopLock that will keep your helmet with your bike, so you can lock your chain through your helmet. This has a dial fit system in the back of the helmet to give you the perfect fit every ride. This is a unisex helmet, so you can choose between carbon black, daybreak red, GT stripe, polished titanium, rose gold, speedway creme, stay gold, stealth black, thousand navy, or willowbrook mint.
Key Features:
Extremely stylish and comes in 10 colors
Patent-pending PopLock to keep your helmet with a chain
Dial fit system to give you the perfect fit every ride
Thousand Adult Bike Helmet - Heritage Collection - Thousand Navy, Medium
Price:
$89.00
Available from Amazon, BGR may receive a commission
Don't overheat while you're skating
Providing you with plenty of ventilation holes to keep you cool, the JBM Skateboard Helmet is an excellent option for all kinds of roller sports. This is flexible and suitable for cycling, skateboarding, scooting, inline skating or roller skating. You can choose between small, medium, or large sizes and the straps are adjustable to help you get a more customized fit. This has a special aerodynamic design along with breathable foam that helps you reduce sweating and keeps you cool with the ventilation holes. This is tough and durable, as it's made out of PVC & PC, EVS foam.
Key Features:
Ventilation holes and breathable foam for a cooler ride
Comes in small, medium, or large sizes
Straps are adjustable for a custom fit
JBM Skateboard Helmet for Adults Skate Helmet Adult Skateboard Helmets Adult Skateboarding Helm…
Price:
$29.99
Available from Amazon, BGR may receive a commission
For a cost-efficient option
Provide yourself some coverage not just on your head when you pick up a Retrospec CM-1 Classic Commuter Bike/Skate/Multi-Sport Helmet. This has been tested and approved for biking, skating, skiing, and snowboarding. This has eight vents to keep you cool and two sets of interchangeable pads for a more custom fit. This won't put a large dent in your wallet if you're buying one for yourself or your child. The fully formed ABS surrounds high quality EPS foam to ensure safety on impact. This will help you keep your head protected and it comes in six different colors.
Key Features:
Tested and approved for biking, skating, skiing, and snowboarding
Eight vents to keep you cool
Two interchangeable pads
Price:
Available from Amazon, BGR may receive a commission
Tighten or loosen while riding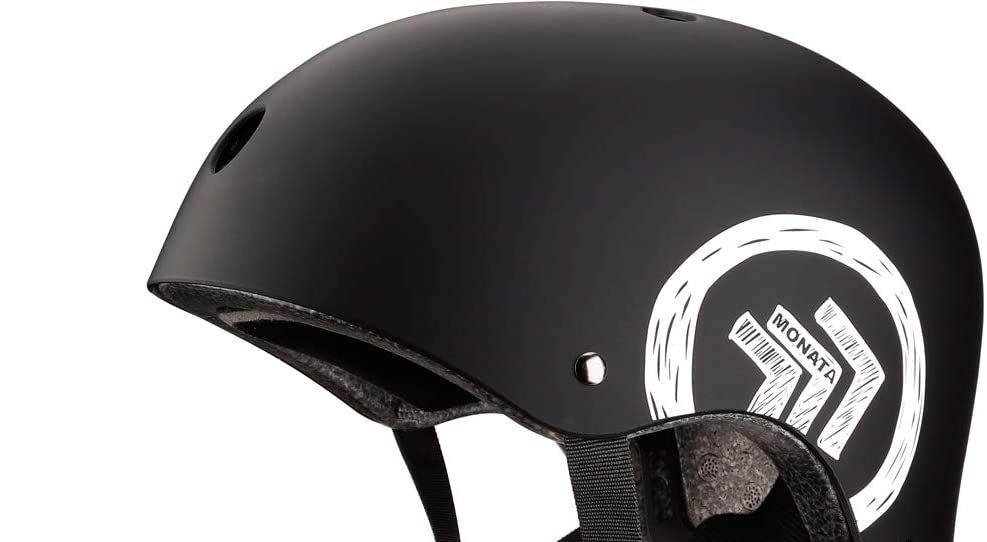 Make sure your helmet is fitting right when you have the MONATA Skateboard Helmet. This is made from a durable, high-density ABS shell and is equipped with EPS foam for added protection. It meets CPSC/EN 1078 safety standards. It features a self-adjusting Lifestyle Fit system that allows for easy and precise adjustments at any time, thanks to the wheel you can turn in the back. It has a microfiber lining and the moisture-wicking fabric pulls sweat away from your skin. You can use this for many different sports.
Key Features:
Self-adjusting Lifestyle Fit system for easy adjustments
Microfiber liner and moisture-wicking fabric that pulls sweat away
Meets CPSC/EN 1078 safety standards
MONATA Skateboard Bike Helmet, Skate Scooter Helmet for Youth Adults Teens, Multisport Roller S…
Price:
Available from Amazon, BGR may receive a commission
All ages can learn how to skateboard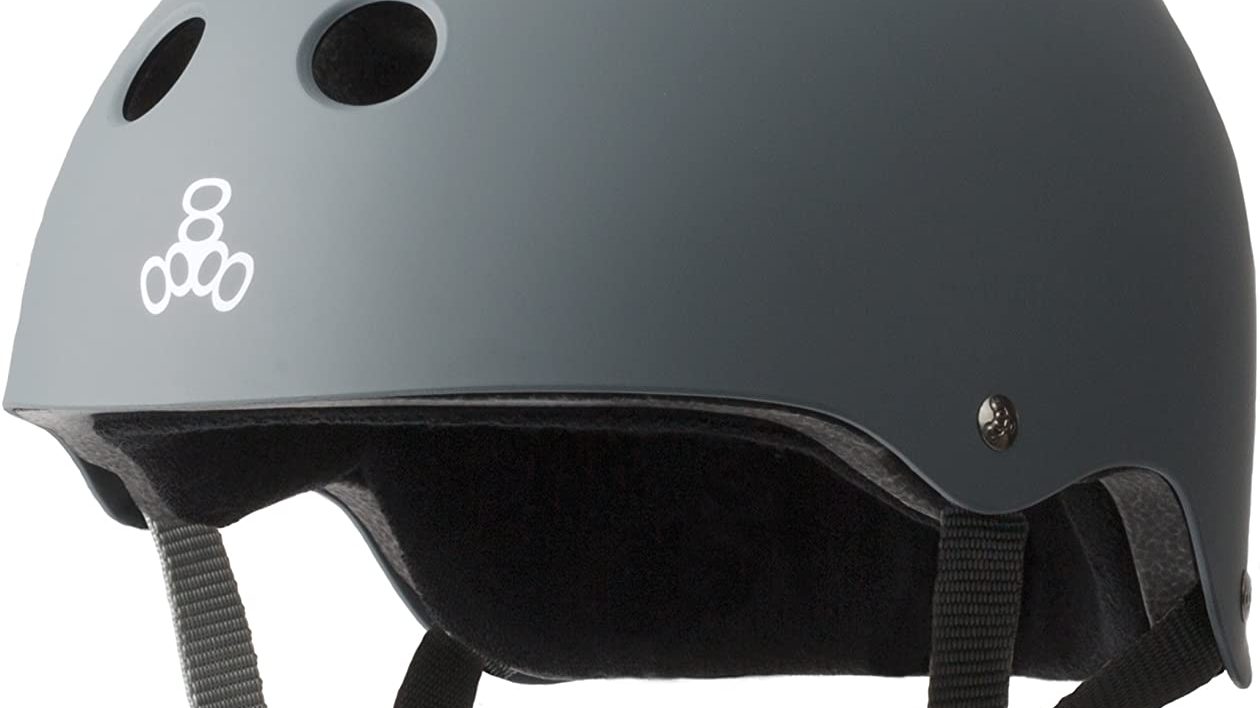 Parents can start teaching their children younger how to skate and equip them with a Triple Eight The Certified Sweatsaver Helmet. This comes in four sizes, including an extra small one that your kid can learn how to ride while wearing. Ages five and older can wear and this comes with two different sets of removable, washable, terrycloth Sweatsaver liners to customize the fit. There is a side release buckle that makes taking it off simple. It meets multiple safety standards and is made from high-impact absorbing EPS foam.
Key Features:
Comes in four sizes, including extra small
Two different sets of removable washable, terrycloth Sweatsaver liners
Meets multiple safety standards
Triple Eight THE Certified Sweatsaver Helmet for Skateboarding, BMX, and Roller Skating, Carbon…
Price:
$59.97
Available from Amazon, BGR may receive a commission