If you purchase an independently reviewed product or service through a link on our website, we may receive an affiliate commission.
We are all reliant on our devices, probably more than we'd like to admit. Staring at our screens has become a way of life and some people consider that a positive and some think it's a negative. Regardless of how you feel, you likely look at some kind of screen for a decent amount of time each day. Some of us have touchscreen devices, so you're constantly swiping or typing on those screens. So while you're staring at your screen, you have to hope that it's clean. Nobody likes looking at a smudged screen, trying to figure out if it's an A or an E that you typed. To guarantee that you aren't seeing shines and smudges on your laptop, tablet, phone, or television, you should really consider a screen cleaner kit. This is a safe way to wipe down your screens that won't leave any additional residue and will clear up any smudges. We've highlighted five of the best options on the market to keep your screens clean. Let's take a look.
Best Large Pack of Cleaning Wipes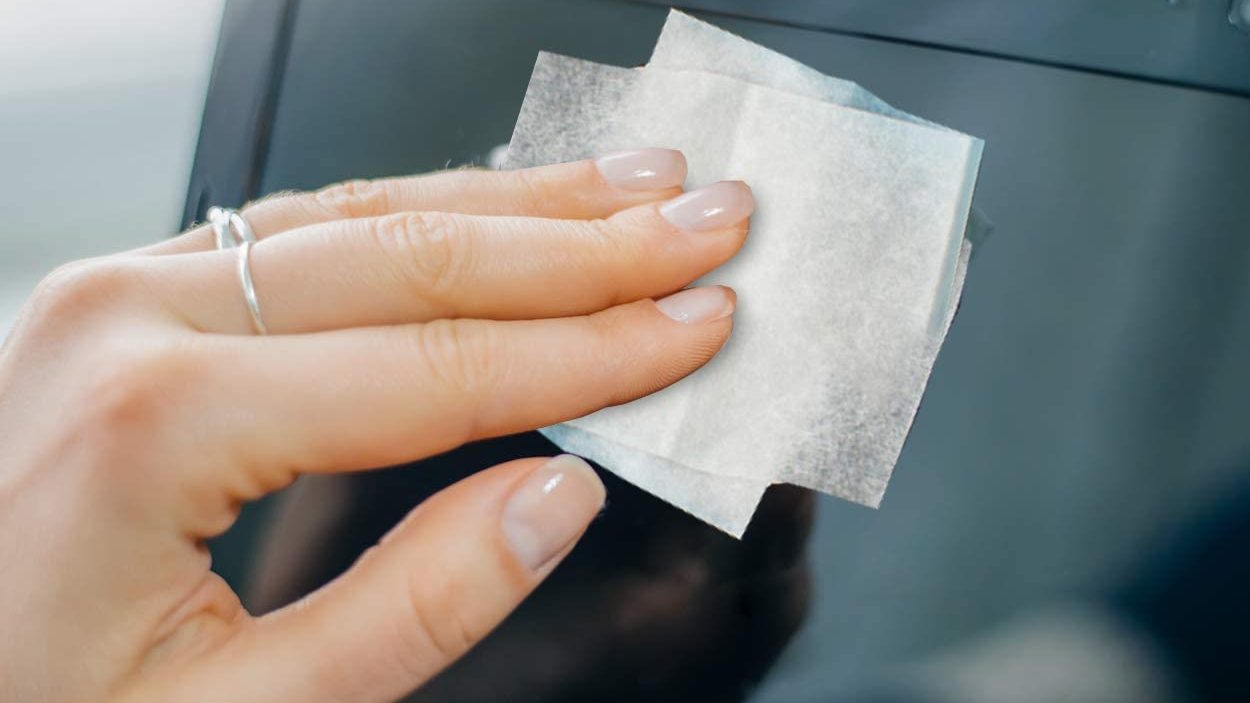 Pre-moistened wipes that are individually wrapped can be put in your pocket, bag or anywhere else you might need them. When you pick up the Care Touch Lens Cleaning Wipes, you'll get plenty to deal with. These are great for eyeglasses, phones, tablets, cameras, keyboards, and many other delicate surfaces. This pack comes with 210 wipes that are formulated with Isopropyl solution. It won't leave streaks or residue behind and it will eliminate germs and dust. Each wipe measures 5″ x 6″, offering a good size for cleaning. The individual wrapping makes it easy for them to be kept wherever and extremely travel friendly. The formula is free of ammonia.
Care Touch Lens Cleaning Wipes - 210 Pre-Moistened and Individually Wrapped Lens Cleaning Wipes…
Price:
$11.99 ($0.06 / Count)
Available from Amazon, BGR may receive a commission
Best Cleaning Kit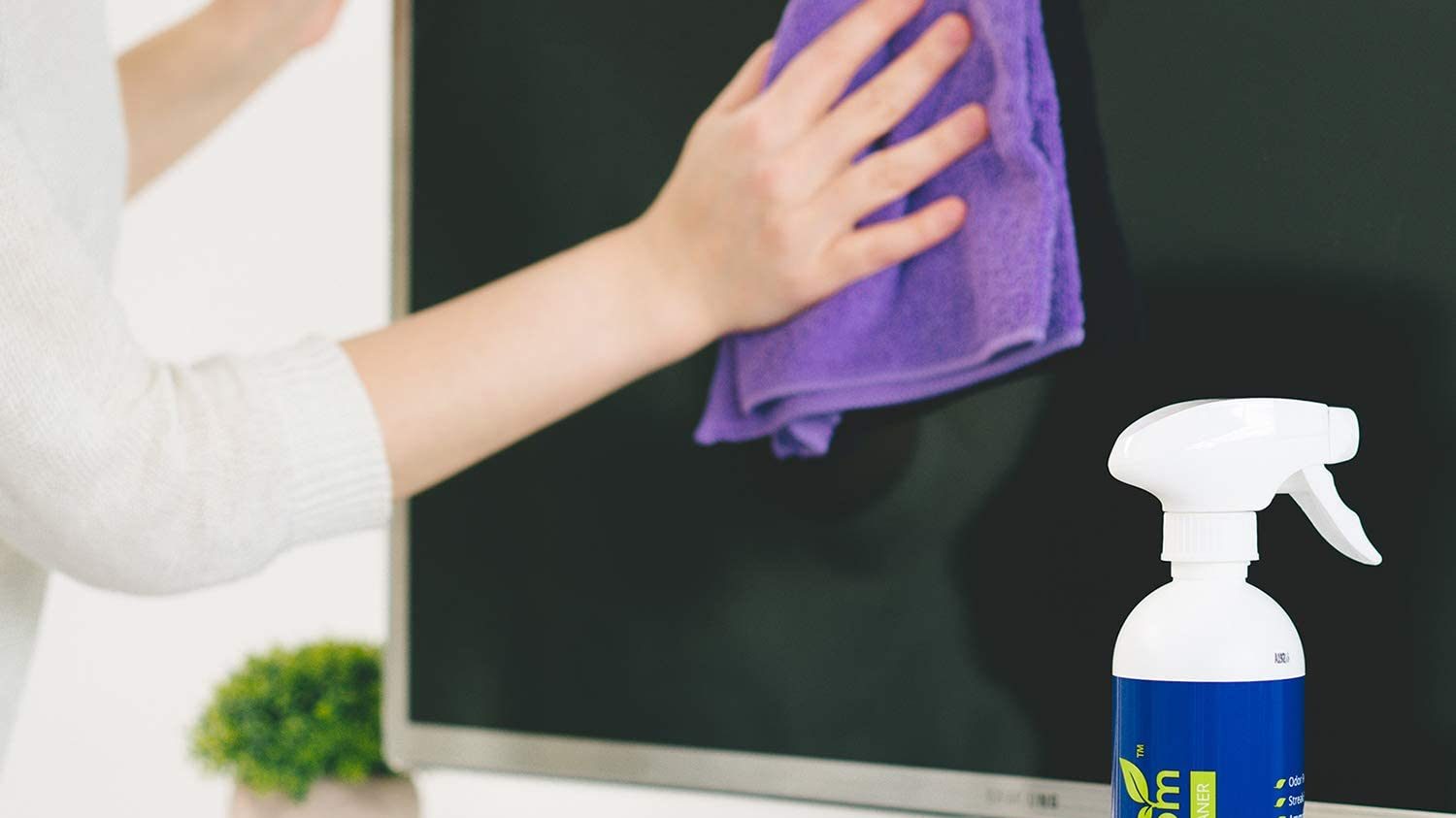 Rather than needing to pick up a bottle of spray and a cloth separately, the Screen Mom Screen Cleaner Kit works great for all screens. This is safe for delicate screens, so you can use this with LCD and LED TVs, PC monitors, laptops, tablets, smartphones, and any product from major brands. There is no alcohol, ammonia, or harmful phosphates in the formula. It is an odorless spray that is unlike any other cleaner. It comes with a 16 fl. oz bottle and a microfiber cloth that allows you to wipe away the streaks and smudges that may appear on your screens. The microfiber cloth won't scratch your screens.
Screen Cleaner Kit - Best for LED & LCD TV, Computer Monitor, Laptop, and iPad Screens – Contai…
List Price:
$21.95
Price:
$19.97
You Save:
$1.98 (9%)
Available from Amazon, BGR may receive a commission
Best Travel Cleaning Kit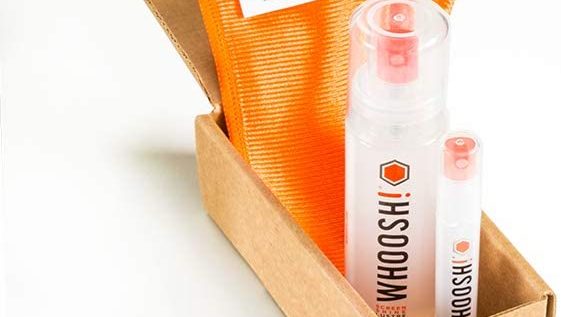 Providing you with what you need to get those screens cleaned, the WHOOSH! Screen Cleaner Kit fits the bill. This pack has you covered, as it comes with three microfiber cloths and two bottles of cleaner. The cloths measure 6″ x 6″ each, offering plenty of space to use. The two bottles are leakproof and vary in size, as one is meant for travel purposes. The one for home is 3.4 ounces and the one for travel holds 0.3 ounces of liquid. They hold an odorless formula that won't harm your family or the environment. It is specifically designed to clean screens of 99.9% of dust, germs, and grime. This is ideal for smartphones, computers, and tablets.
WHOOSH! Screen Cleaner Kit – [3.4oz +0.8oz] Best for – Smartphones, iPhone, iPads, Eyeglasses,…
Price:
$14.99
Available from Amazon, BGR may receive a commission
Best Bottle of Wipes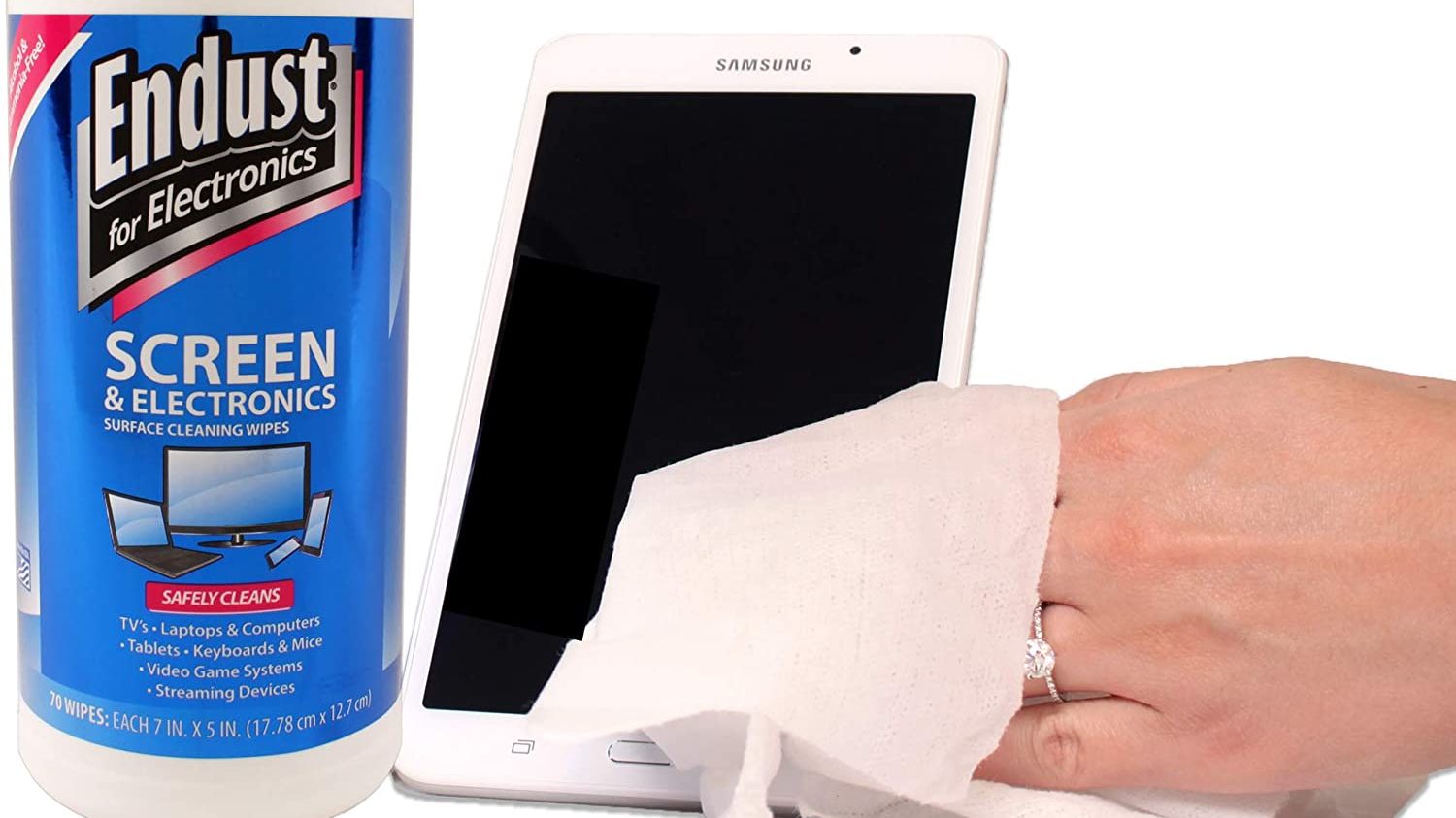 As you may have a bottle for cleaning the stove top or bathroom surfaces in your house, the Endust for Electronics Surface Cleaning Wipes are meant for your screens. One bottle comes with 70 wipes and they individually separate each time you lift one out of the bottle. These will remove dirt, dust, and fingerprints from your screens and reduce dust buildup. They clean debris and skin oil smudges while boasting a non-toxic formula that is both alcohol- and ammonia-free. You can clean your TVs, cameras, smartphones, tablets, DVDs, CDs, headphones, speakers, and monitors with this bottle of wipes.
Endust for Electronics, Surface cleaning wipes, Great LCD and Plasma wipes, 70 Count (11506)
List Price:
$9.99
Price:
$5.49
You Save:
$4.50 (45%)
Available from Amazon, BGR may receive a commission
Best One-Swipe Wipe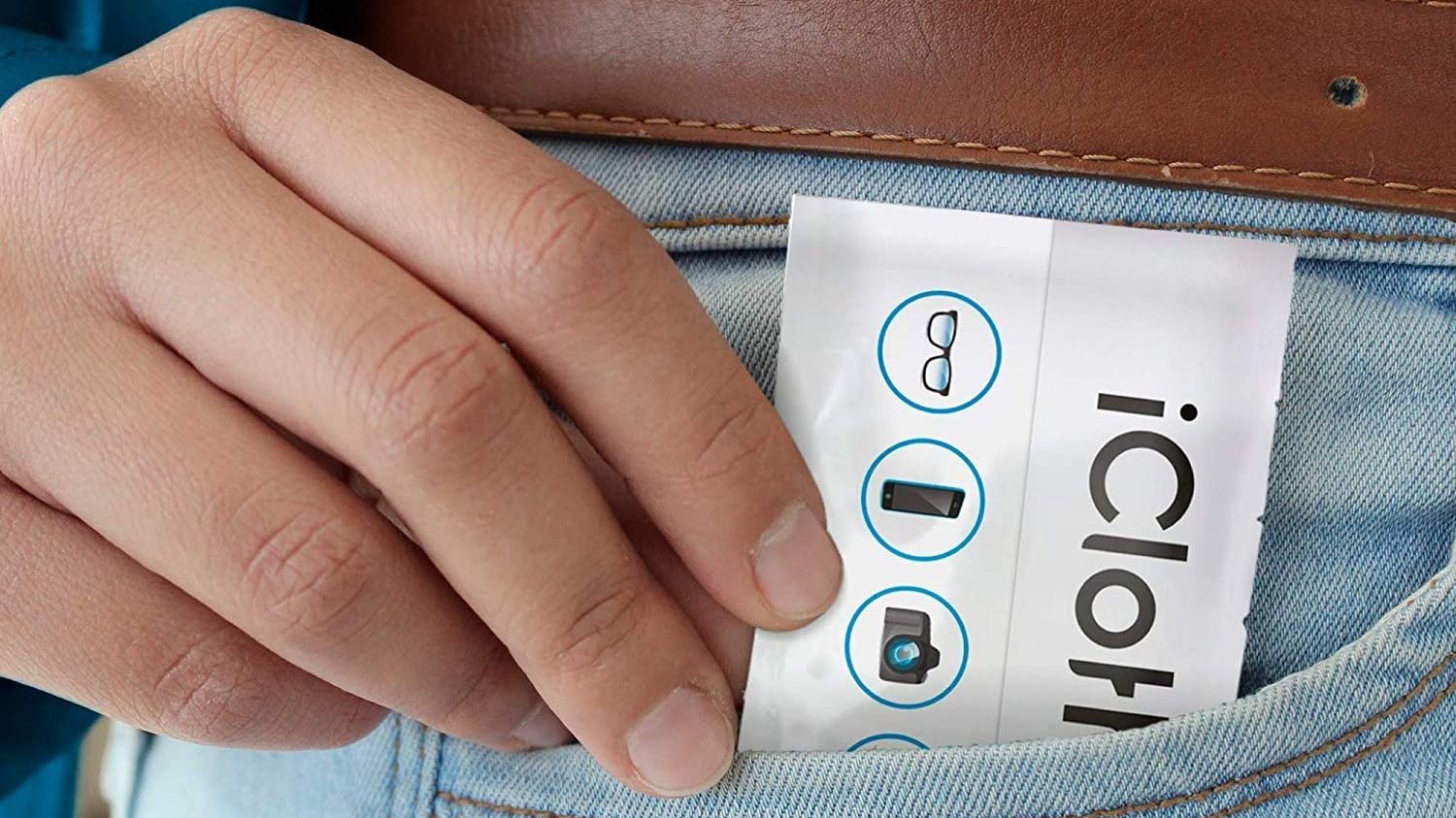 Tired of going back and forth over your screens to get them clean? Then consider the iCloth Lens and Screen Cleaner. These individual screen wipes are perfect for phones, tablets, and other glass small surfaces. These wipes only use one swipe in order to clean glasses, computer screens, TV screens, and more areas of fingerprints, dirt, and dust. You can choose between packs of 30, 100, 300, or 800 individually wrapped wipes. The formula is ammonia- and ethyl alcohol-free, meaning it's safe to use in your home. The 75% purified water solution is pre-moistened onto the wipes, making them easy to bring with you.
iCloth Lens Cleaning Wipes [5 x 3.5 Inches - 30 Wipes] Safe for All Screens, Electronics & Glas…
Price:
$9.99
Available from Amazon, BGR may receive a commission