If you purchase an independently reviewed product or service through a link on our website, we may receive an affiliate commission.
Packing up your house is never easy. Getting ready to move is often times the sign of new adventures or meaning that you're expanding. But the actual process of moving is not something anybody actually likes to do. Packing and unpacking boxes can be a nightmare, as you will realize how many items of yours that can only be described as "stuff". When it comes to picking up and moving, you need quality boxes. The last thing you want to have happen is for a box to rip in the middle of carrying it and your valuables falling all over the place. Moving boxes are different than just regular cardboard boxes, as they are more efficient and thicker. They are also easier for unpacking and make moving simpler. You'll be able to consolidate some, even if you're packing up multiple family members. We've highlighted some of our favorite options to help you when you're getting ready to move. We know it's not an easy time for anybody, so we've got you covered.
Most Durable Set of Boxes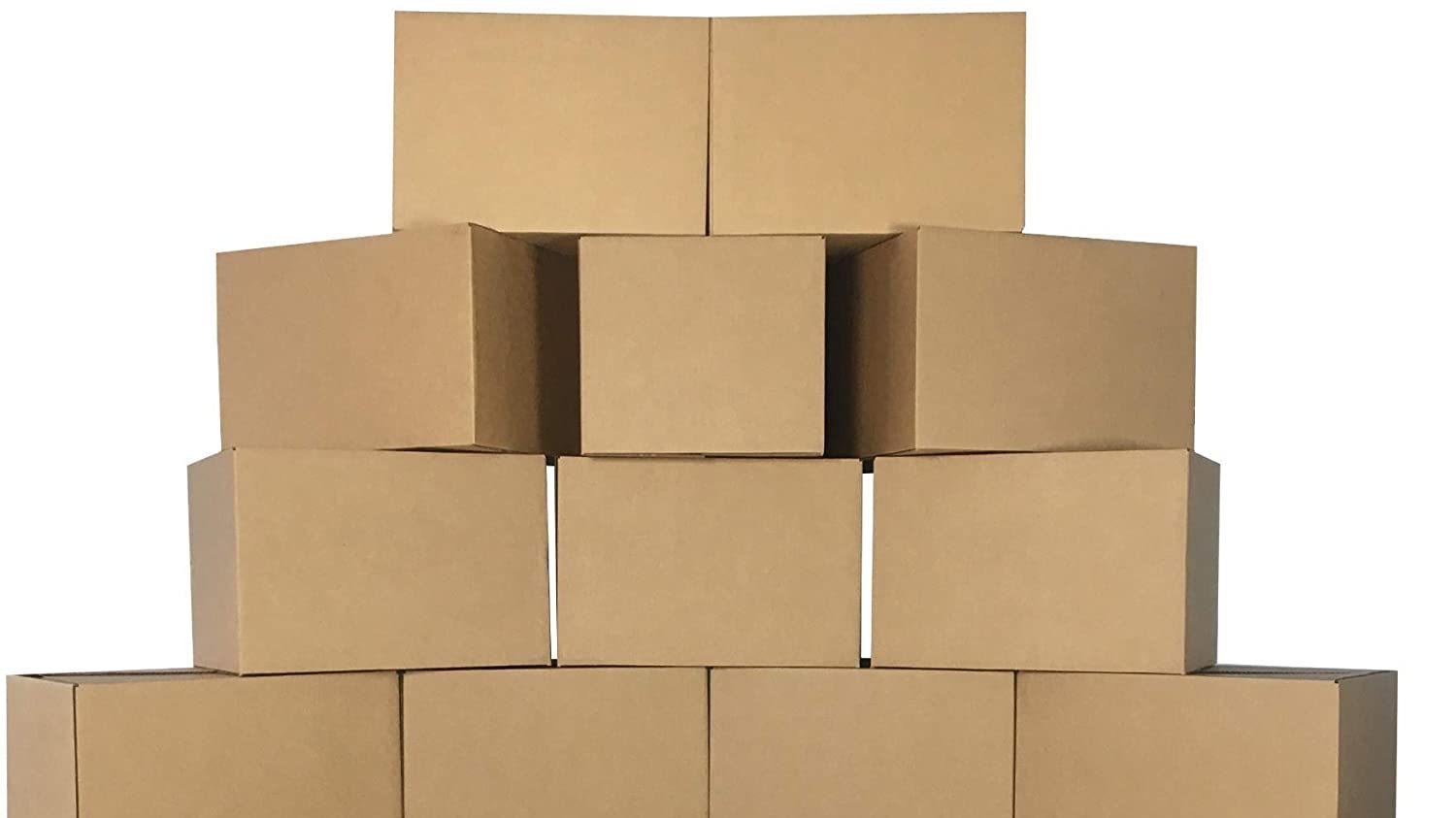 If you know you're going to be packing as much stuff as you can fit into every box, you're going to need ones that are built to last. Let us suggest the Uboxes Medium Moving Boxes. These measure 18″ x 14″ x 12″, giving you a solid amount of space to work with. This bundle comes with 20 boxes that meet industry standards ECT32. Each one of them can hold up to 200 pounds, which provides you with a lot of stability. You can fit most of your belongings in here, such as kitchen items, linens, toys, clothes, appliances, and much more. This is a great set for people who may not know how many boxes they'll need.
Bundle of 20 Medium Moving Boxes 18x14x12" boxes
Price:
Available from Amazon, BGR may receive a commission
Best Large Set of Boxes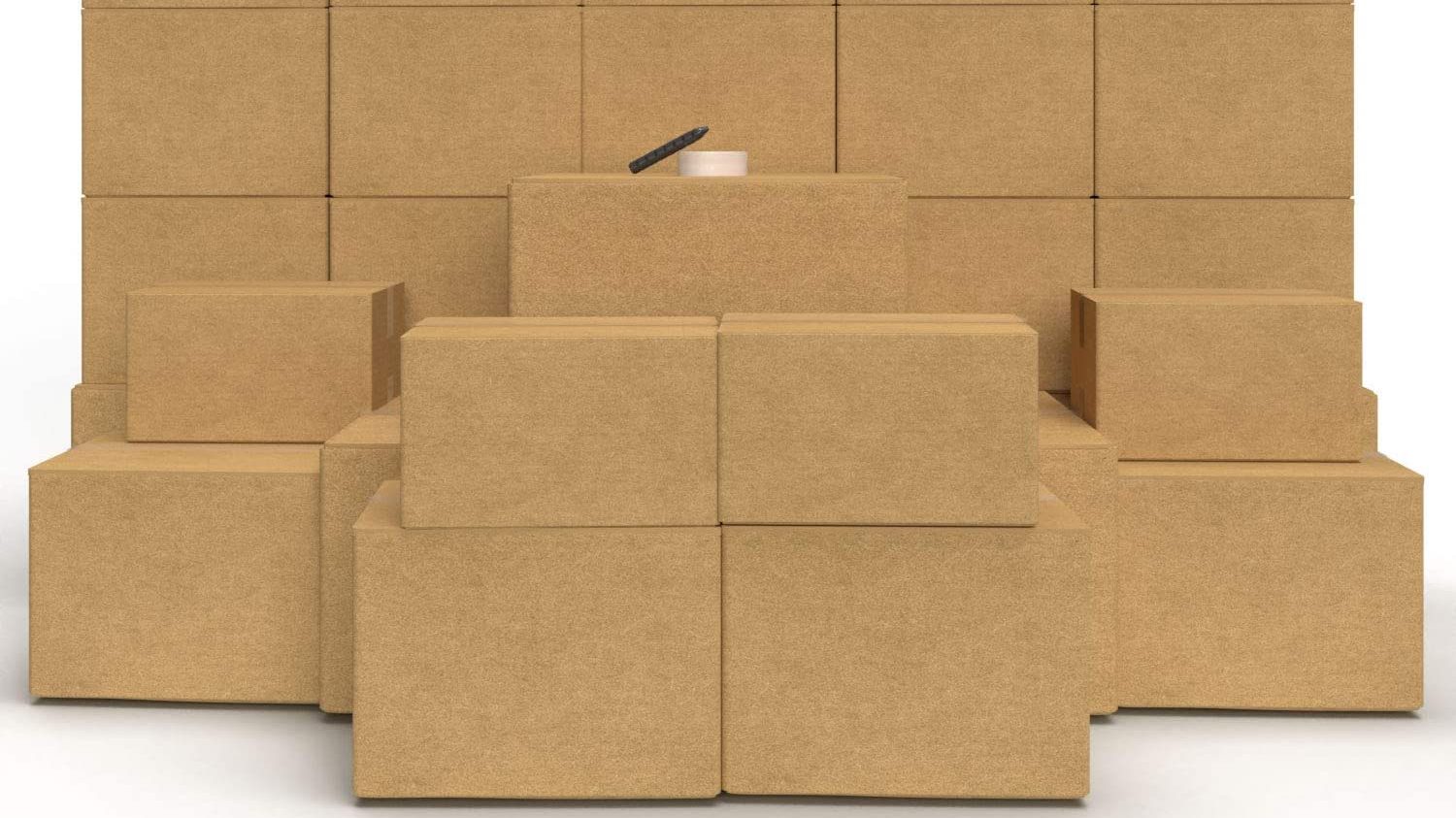 Packing up an entire house? Have multiple kids that need packing? Reach for the CHEAP! CHEAP! MOVING BOXES 40 Boxes with Supplies. You'll get boxes of multiple sizes, giving you plenty of versatility and flexibility. You'll receive seven small moving boxes that measure 16″ x 10″ x 10″. You'll also get 26 medium moving boxes that check in at 18″ x 14″ x 12. There are also seven large moving boxes that measure 20″ x 20″ x 15″. This set also comes with a black marker to help you label and one bit of clear packing tape to close off your boxes. You can use these for moving or you can use these for storage during the year.
Price:
Available from Amazon, BGR may receive a commission
Best Set of Small Boxes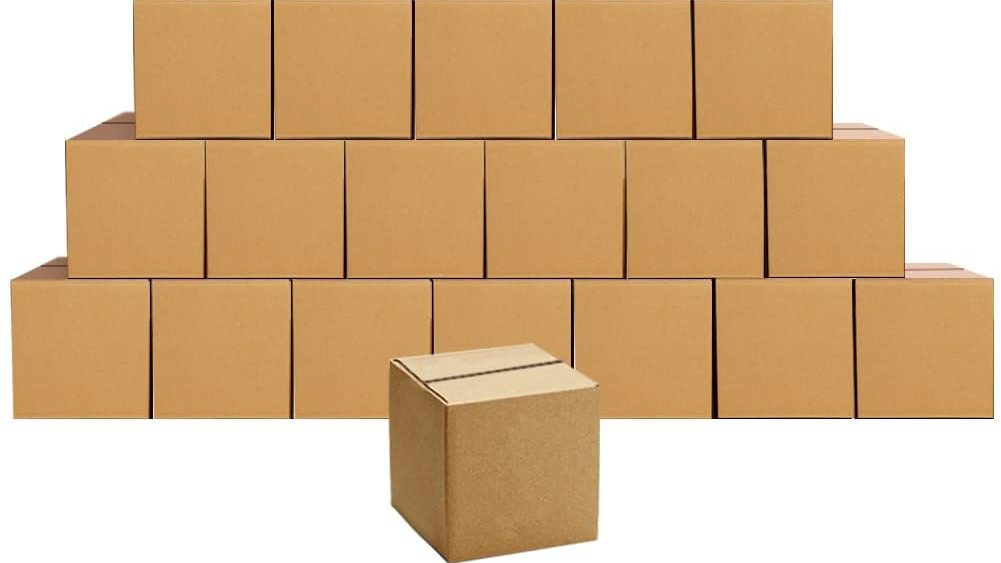 For those who are just wanting small boxes to pack up, reach for the EdenseeLake Cardboard Boxes 25 Pack. These shipping boxes are 6″ x 6″ x 6″ and are sturdy enough to ship small items without being too heavy. This 25 pack of boxes are shipped flattened for easy storage. They are made from corrugated cartons which are recyclable and eco-friendly. These are meant to store small articles and will also work great for your small shipping needs. It can hold a lot of items like coffee mugs, bowls, craft items, and much more.
Edenseelake Cardboard Boxes 6 x 6 x 6 inches Small Shipping Boxes, 25 Pack
Price:
$23.90
Available from Amazon, BGR may receive a commission
Best Storage Tote Bags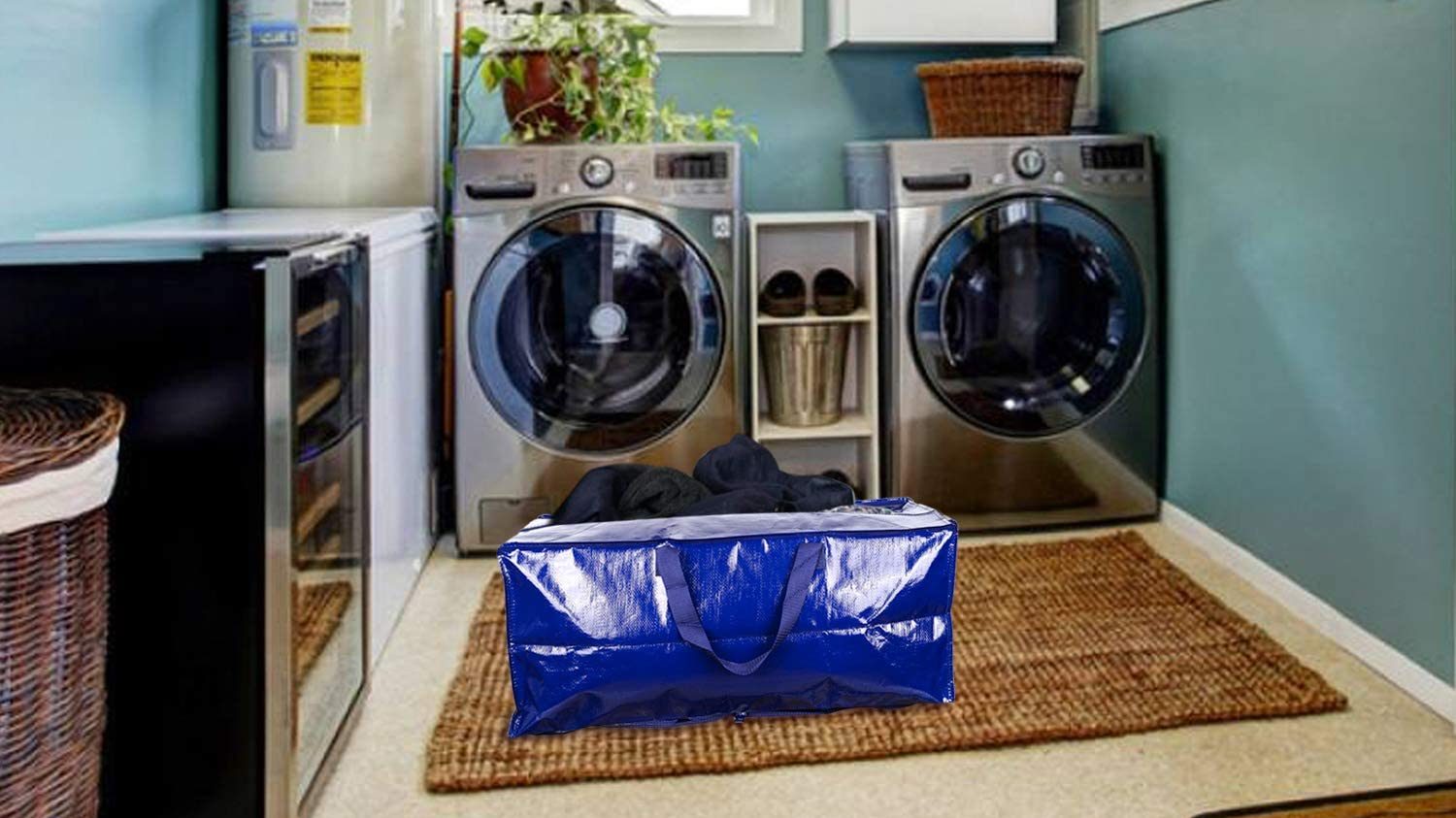 An easier way to carry your items could be with handles on a VENO Heavy Duty Extra Large Moving Bag Storage Tote. This comes in a set of eight bags that measure 30″ x 13″ x 14.5″. They can hold up to 21 gallons, giving you plenty of space to fill. These are made from durable woven 180gsm coated polypropylene material and will safely hold up to 50 pounds. These are great for college dorm rooms and many other areas. These are economical alternatives to moving boxes and can fit clothing, toys, shoes, towels, supplies, sheets, blankets, and laundry. Each one has a set of long carry straps as well as additional back side straps that allow you to carry it like a backpack.
VENO Heavy Duty Extra Large Moving Bags W/ Backpack Straps Strong Handles & Zippers, Storage To…
List Price:
$49.99
Price:
$43.99
You Save:
$6.00 (12%)
Available from Amazon, BGR may receive a commission
Best Storage Boxes to Carry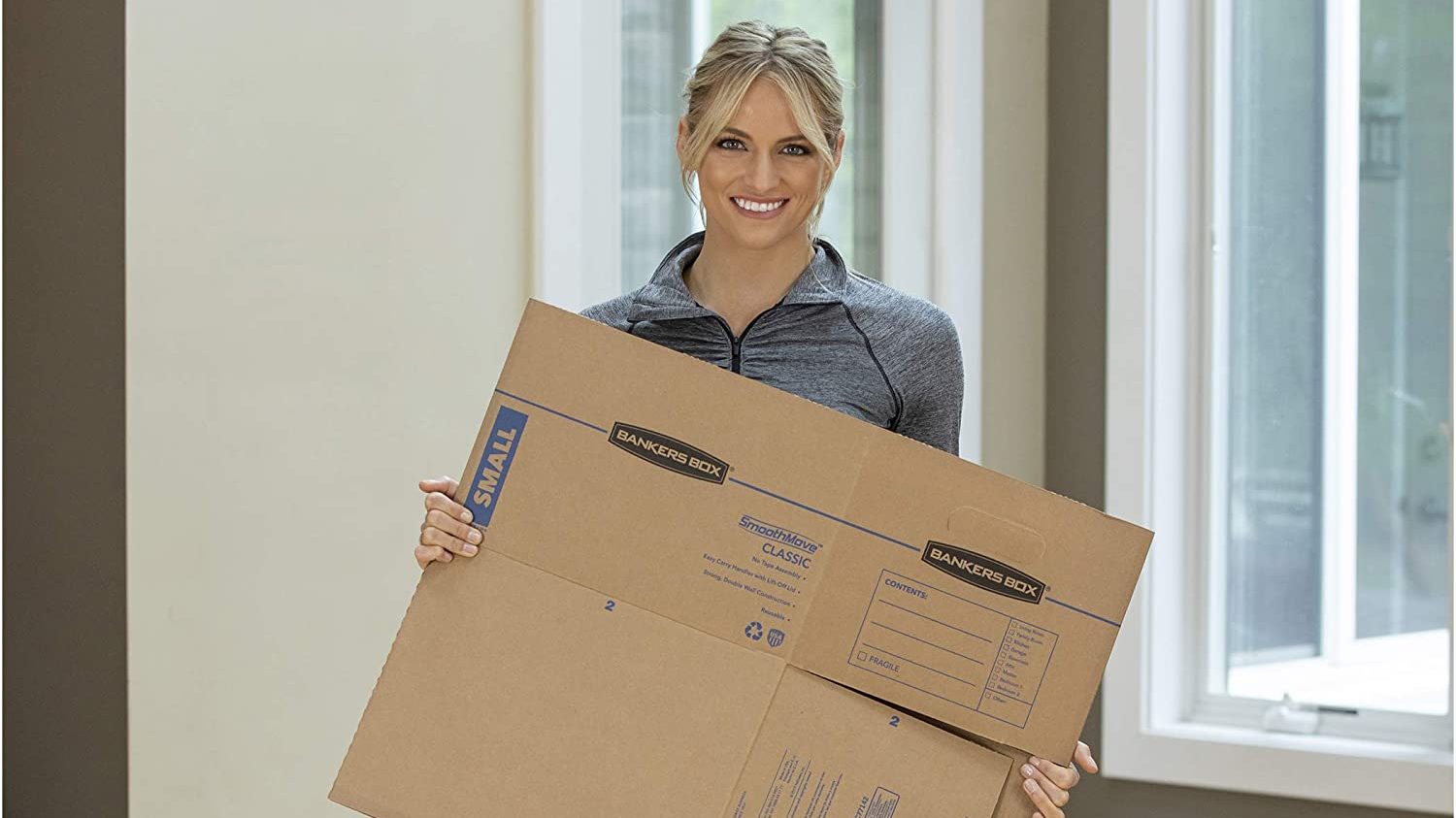 You'll want boxes like the Bankers Box SmoothMove Classic Moving Kit Boxes that have handles in order to carry them easier. These are durable and have double end, double bottom construction. There is no tape required for assembly, so you'll be able to fold and set this up all on your own. The lid ships attached to prevent it from becoming lost. These have easy carry handles punched into the sides that make them easy to bring with you. You'll get a kit of 12 that includes eight small boxes and four medium boxes.
Bankers Box SmoothMove Classic Moving Kit Boxes, Tape-Free Assembly, Easy Carry Handles, 8 Smal…
Price:
$37.99
Available from Amazon, BGR may receive a commission