If you purchase an independently reviewed product or service through a link on our website, we may receive an affiliate commission.
While it has been around for thousands of years, matcha has become a part of daily life for many people rather recently. Matcha is a finely ground powder of green tea that can be used for many different purposes. It is frequently used in drinks, foods, and skin care products. But in order to make it properly, you need to grind down the tea leaves and froth it up for the best kind of tea. That's where a matcha whisk comes in handy. Most often made from bamboo, this will help heighten your matcha tea experience. They will create a thick foam that will allow you to taste delicious warmed matcha the way it was meant to be tasted. You can also use matcha for green tea ice cream, with mochi or soba noodles, or to dye foods as well. A matcha whisk is meant to be used when you make tea. So if you're a fan of the warmed beverage, take a look at any of the five matcha whisks we've highlighted and enjoy that green tea.
Measure out the proper amount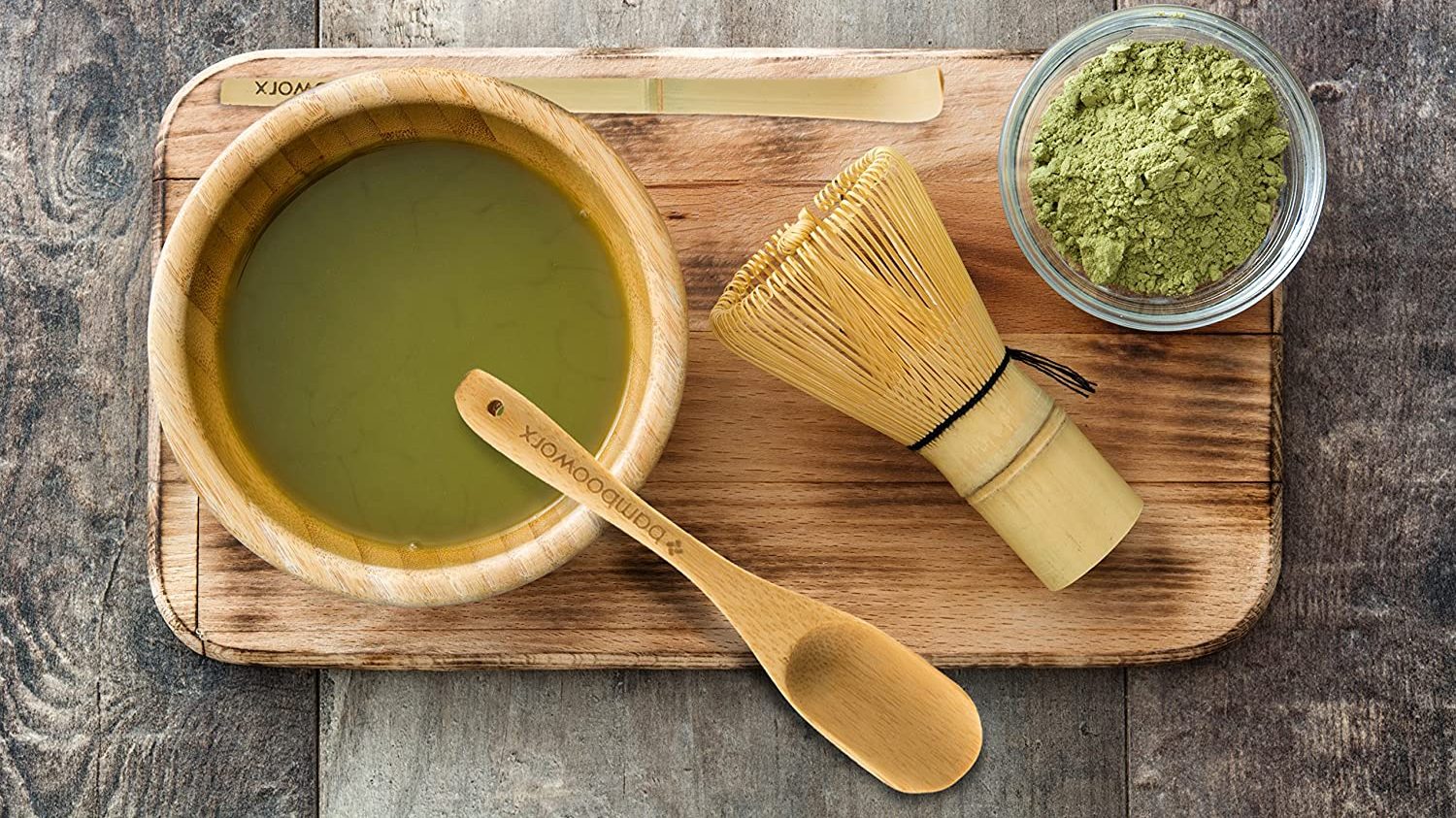 Made from strong materials that are safe to use with your food, the BAMBOOWORX Japanese Tea Set is a perfect set for preparing a cup of matcha. The last thing you want in your cup of matcha is lumps. By using the three pieces of equipment in this set, that won't happen. This includes a handcrafted pronged whisk that produces a thick cream and froth from your matcha. It also has a scoop that measures out the correct amount of powder as well as a spoon for stirring the matcha once it settles. Conventional metal whisks would make the tea taste bitter, but a bamboo whisk blends the tea just right. This is engineered to create optimal agitation and it's shaped like a cup to fit in any drinking vessel. It is 100% natural and food safe and the high quality materials make it strong and stable. The bamboo is finished with vegetable oil to enhance its durability.
BambooWorx Matcha Whisk Set - Matcha Whisk (Chasen), Traditional Scoop (Chashaku), Tea Spoon. T…
List Price:
$24.95
Price:
$12.99
You Save:
$11.96 (48%)
Available from Amazon, BGR may receive a commission
You don't want something that will break quickly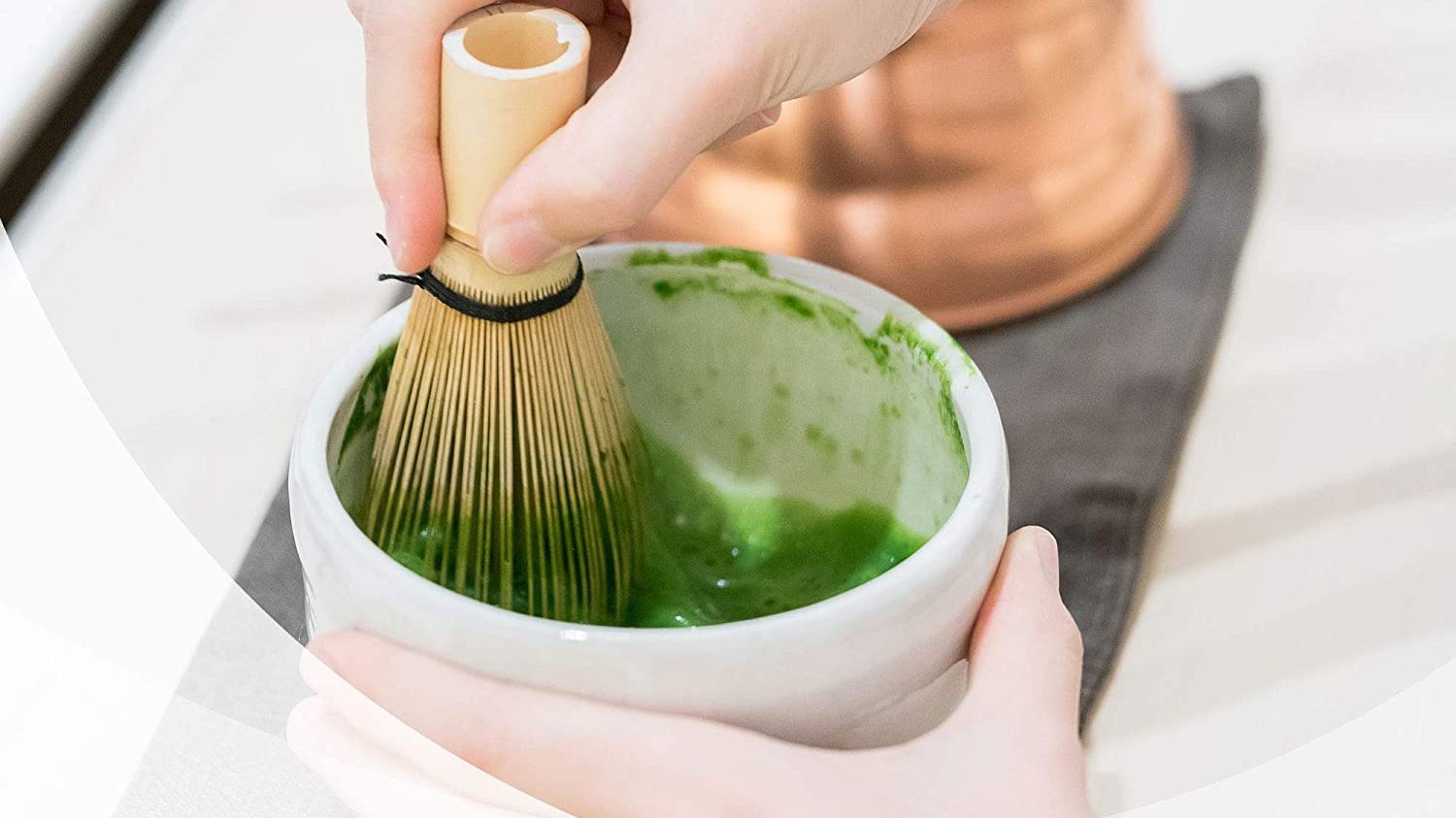 Keeping up with traditions, you'll be able to make matcha properly with the MatchaDNA Bamboo Whisk and Hooked Bamboo Scoop Set. Handcrafted and authentic, this traditional matcha whisk and scoop allows you to whisk and make your matcha frothy. Made from durable golden bamboo, this can be used over and over again with any problems. By using this to make your matcha tea, you guarantee getting rid of any lumps. You can heighten your matcha experience by utilizing these tools.
Bamboo Whisk (Chasen) and Hooked Bamboo Scoop (Chashaku) - Matcha Tea Whisk for Matcha Tea Prep…
Price:
$12.95
Available from Amazon, BGR may receive a commission
Don't worry about this taking up major room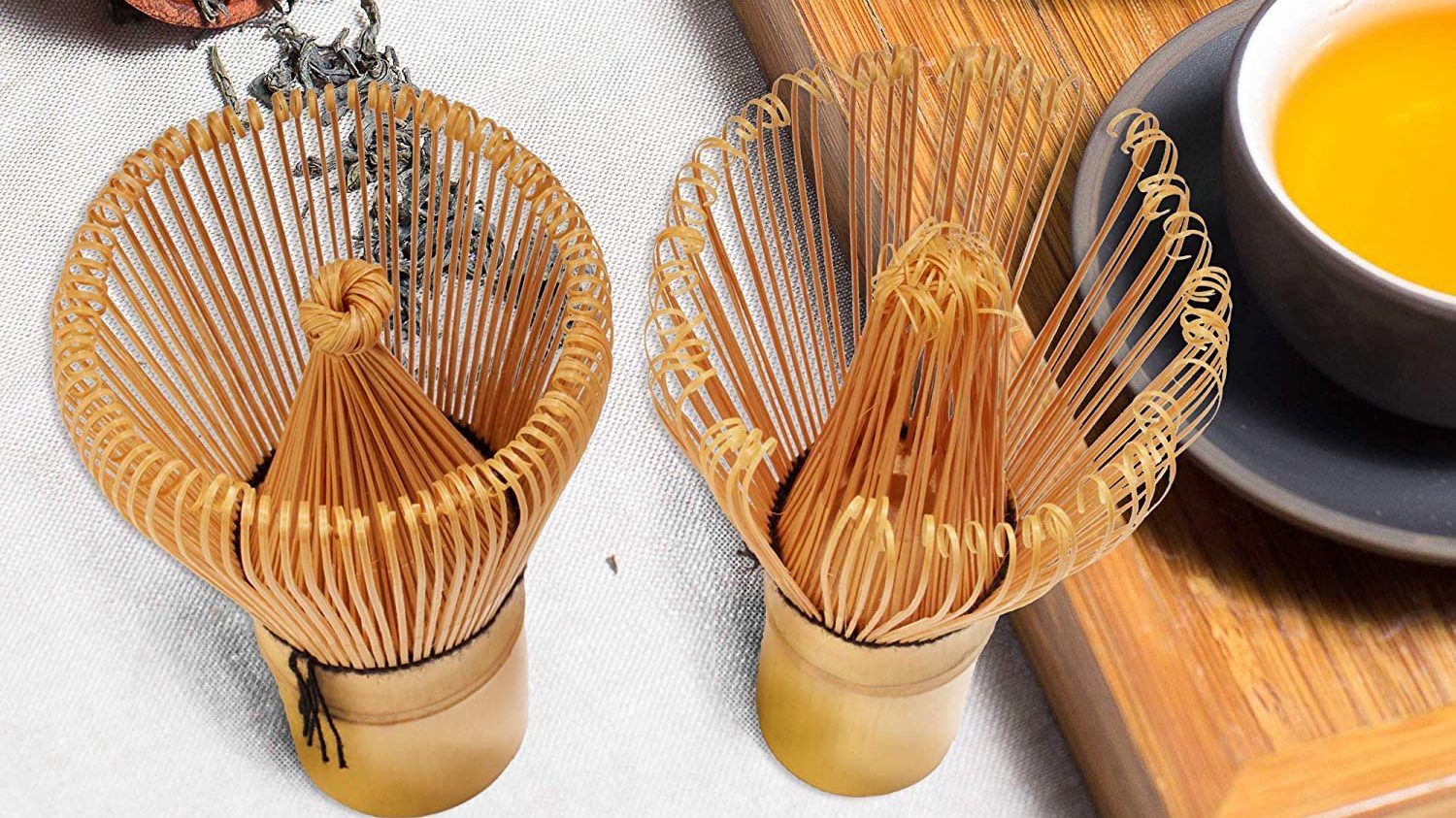 It won't take up much room in your kitchen, which is why you'll love your BambooMN Matcha Whisk Set. This comes with a handcrafted golden bamboo chasen whisk that is simple to use to get any lumps out of your tea. You can use the traditional chashaku scoop when you need a precise matcha cup or the deep scoop when you're making a large back of tea. Despite this coming with multiple items, none of them are bigger than 7″ long, so they are easy to store. This is a perfect matcha starter kit for anyone looking to get into the tea.
BambooMN Matcha Whisk Set - Golden Chasen (Tea Whisk) + Chashaku (Hooked Bamboo Scoop) + Tea Sp…
Price:
$12.95
Available from Amazon, BGR may receive a commission
Get great bang for your buck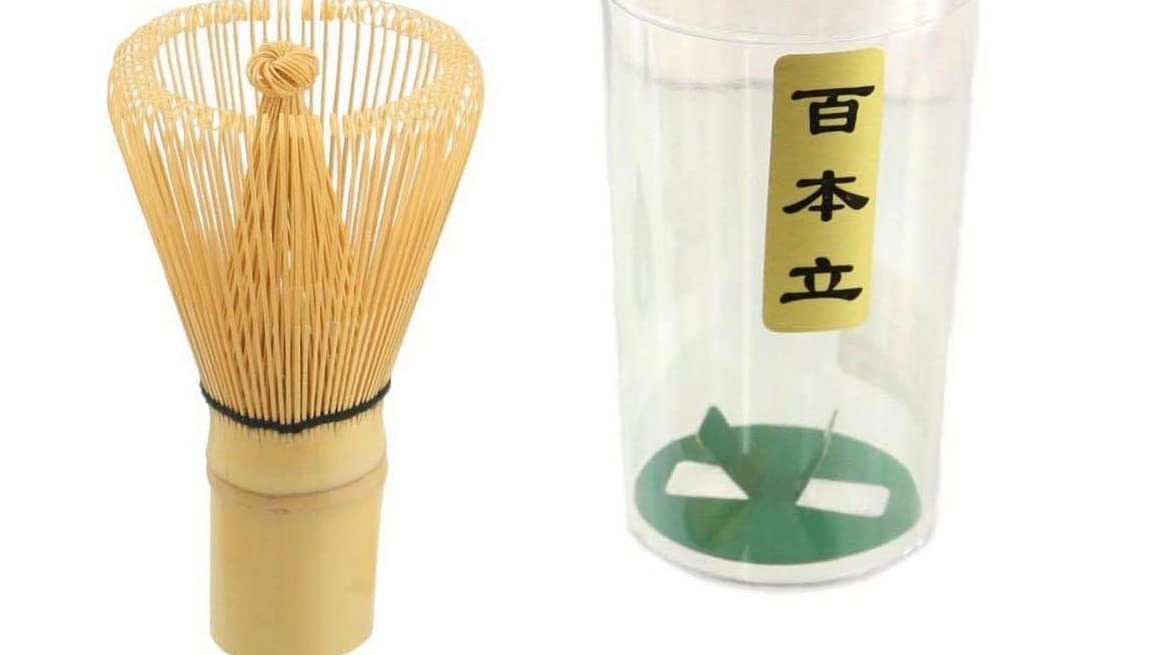 Coming with a whisk and scoop, the JapanBargain S-3702 Bamboo Matcha Whisk Chasen and Scoop Chashaku is ideal for a tea ceremony. This provides you solid bang for your buck and you can store it all in the plastic tube that it comes in. The whisk measures 4 1/4″ x 2 3/8″ and the scoop is 7″ in length. The whisk has 100 prongs, which will expand the more you use it, allowing you to whip up the froth easier each time.
JapanBargain 3702, Bamboo Matcha Whisk Set Japanese Ceremonial Matcha Chasen for Green Tea Powd…
Price:
Available from Amazon, BGR may receive a commission
Share the gift of matcha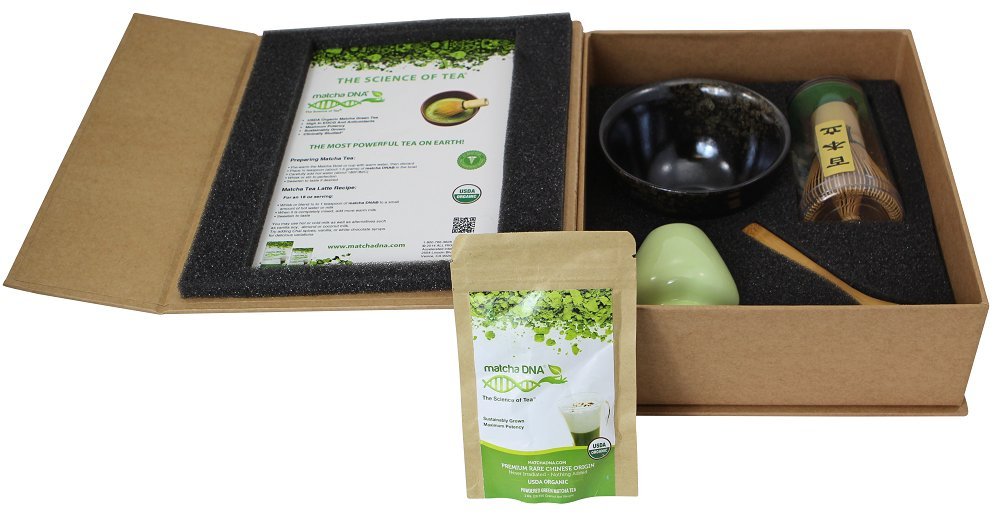 If you have someone in your life who is a big fan of matcha tea, then consider giving them the MatchaDNA Matcha Tea Gift Set. This contains everything you need to make a good cup of matcha tea. This comes with a handmade matcha tea bowl, a ceramic matcha whisk holder, an ounce of organic matcha tea, and a handmade bamboo whisk and spoon. The tea bowl is just the right size to prepare your matcha in and the whisk is made from sustainably grown bamboo. You'll also get a recipe for how to make it as well.
Matcha Tea Gift Set - Matcha Tea Ceremony Set by MATCHA DNA (Black Matcha Gift Set)
Price:
$39.95
Available from Amazon, BGR may receive a commission