If you purchase an independently reviewed product or service through a link on our website, we may receive an affiliate commission.
Purchasing a new home is one of the most exciting things a person can do. Whether you're setting up a bachelor or bachelorette pad or building a home for your family, there are often many ideas you have for decorating the home. If you're purchasing a home that's already built, you probably have some contrasts with the current color scheme. Even for those who are building their own home, you definitely need to figure out what aesthetic you want to show off in your home. Regardless, you're probably going to be doing a lot of painting inside your house. That's where a paint roller will come in handy. You have free reign now, something you may not have had growing up, as you can decide what color your bedroom is. After heading to the local paint store to find the color you want, you need a way to get it up on the walls. Paint rollers allow you to widely apply your paint, one coat or two, inside your home. We've taken the liberty of highlighting our favorite paint rollers to help you get your new abode ready. Here are our picks for the best paint rollers on the market.
Get the reach you need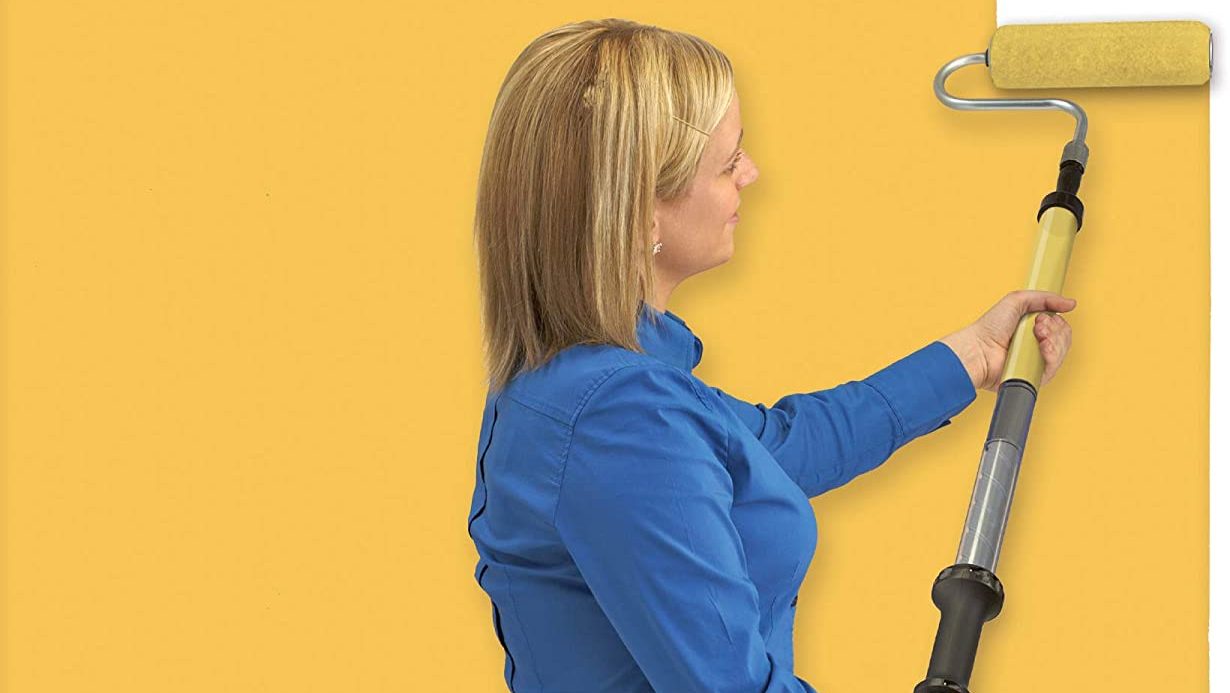 Shortening the amount of time you need to paint your walls, you'll be happy when you pick up the Wagner Spraytech HomeRight PaintStick EZ-Twist. This is better than a regular paint roller, as it lets you paint your walls and your ceilings much easier. It provides 64 inches of reach, so you can cover an 8″ x 8″ wall in one minute. This won't drip or won't create any mess as you use it. It helps you reduce the stress of painting your house and features a twistable handle for better control of your paint flow. It holds 18 ounces of paint for less refilling and it eliminates the need for a roller tray. The paint roller covers are shed-resistant and have simple end caps that hold them in place. You can flush the EZ-Twist with water to clean it.
Wagner Spraytech HomeRight PaintStick EZ-Twist C800952.M Paint Roller Applicator, Interior Pain…
Price:
$65.99
Available from Amazon, BGR may receive a commission
A pack for all the smaller tasks
Picking up less supplies is better, as you don't want to have to store a thousand pieces for painting. With the Stanley 8 Piece Paint Kit, you'll have a lot of what you need to get your home painted. These paint roller covers hold a large amount of paint and release it evenly for a fast finish. You'll get rollers, roller covers, brush, a metal tray and a tray liner in this kit. The brush is great for doing trim work and the set is made for superior performance.
STANLEY PTST03508 8 Piece Paint Kit, TAN
Price:
$20.99
Available from Amazon, BGR may receive a commission
You'll need a solid frame to even start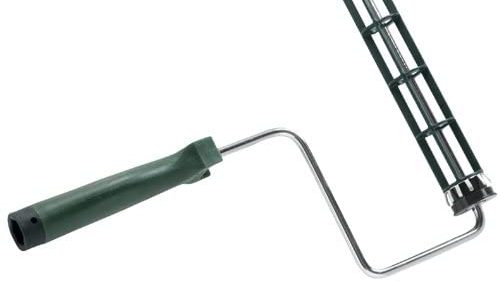 There are many different sizes to choose from when you order the Wooster Brush Roller Frame. You can get them in sizes of four inches, seven inches, nine inches, and 14 inches. They also come in packs if you need more than one. These have quick release springs that prevent slipping but allow for easy removal. The smooth rolling internal bearings eliminate shank wear and gray streaks. Durable green fiberglass reinforces the cage and the end caps. They also come with a chrome plated 5/16 shank with a 90° angle. The grip is made from polypropylene with reinforced threads.
Wooster R017-9 Roller Frame, 9-Inch, Silver
List Price:
$11.54
Price:
$9.42
You Save:
$2.12 (18%)
Available from Amazon, BGR may receive a commission
More than one cover makes all the sense
You can't spread paint with out paint roller covers and the Purdy Roller Covers are a solid choice. These are made from a woven Dralon fabric and made in the United States. This pack gives you three, nine-inch and it works with all latex and oil-based paints. They will work on semi smooth to semi rough surfaces. You can even use these with all kinds of stains as well. These feature a 1.5″ polypropylene core.
Purdy White Dove Roller Cover, 9 x 1/2 in., 3 count.
Price:
$18.20
Available from Amazon, BGR may receive a commission
Tackle the bigger jobs easier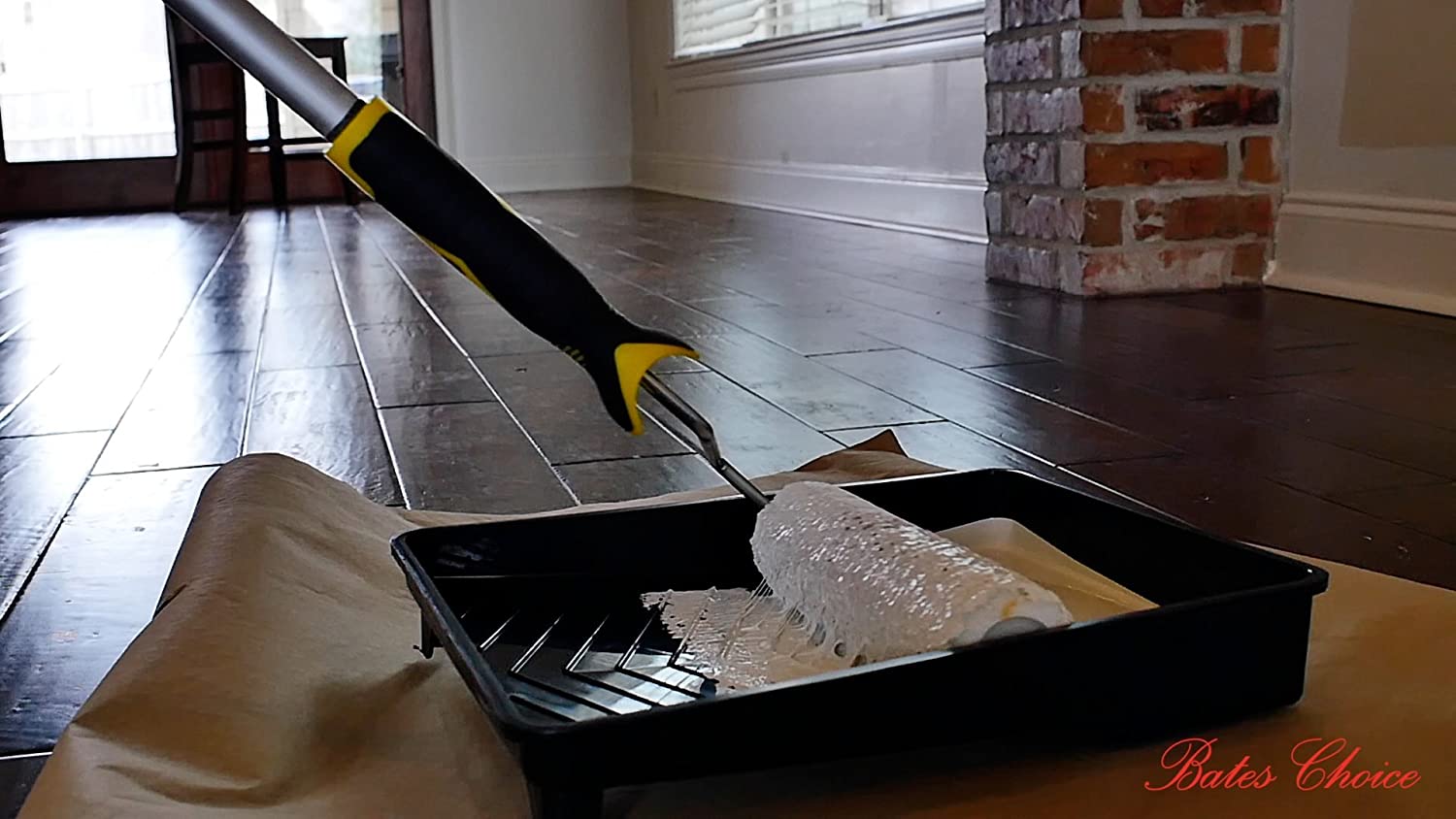 If you do have room to store a larger paint roller kit, you can reach for the Bates Paint Roller 11-Piece Home Painting Supplies Kit. This is a comprehensive set, as you'll receive a tray, a 9″ roller frame, two 9″ x 0.5″ roller covers, a 4″ roller frame, two 4″ x 0.5″ roller covers, a 2″ angel paint brush, and a high density foam brush. The naps for the paint rollers are 0.5″ thick. The filaments and naps are durable and long-lasting. Anyone can use this set, as it is easy to put together and roll. This is ideal for painting all aspects of the interior of your house.
Bates Paint Roller - Paint Brush, Paint Tray, Roller Paint Brush, 11 Piece Home Painting Suppli…
List Price:
$39.64
Price:
$17.99
You Save:
$21.65 (55%)
Available from Amazon, BGR may receive a commission