If you purchase an independently reviewed product or service through a link on our website, we may receive an affiliate commission.
Customizing your own notebooks, binders, and other school necessities is a must for any student. Whether you're in elementary school, high school, or college, you want to be able to differentiate which notebooks you need for your various subjects. Many people use their art skills in order to customize and decorate their binders or notebooks. You can even use them on just pieces of paper or folders too. Gel pen packs offer you a ton of versatility when it comes to coloring and decorating. They provide you with a solid stream of gel ink that will come out consistently when you are pressing it to a surface. You can use gel pens in your everyday life at work if you like or just use them for creative endeavors. We've highlighted five of the best packs out there to give you a leg up when it comes to decorating. Let's take a look at our picks for the best gel pen packs.
Best Pack for Extended Ink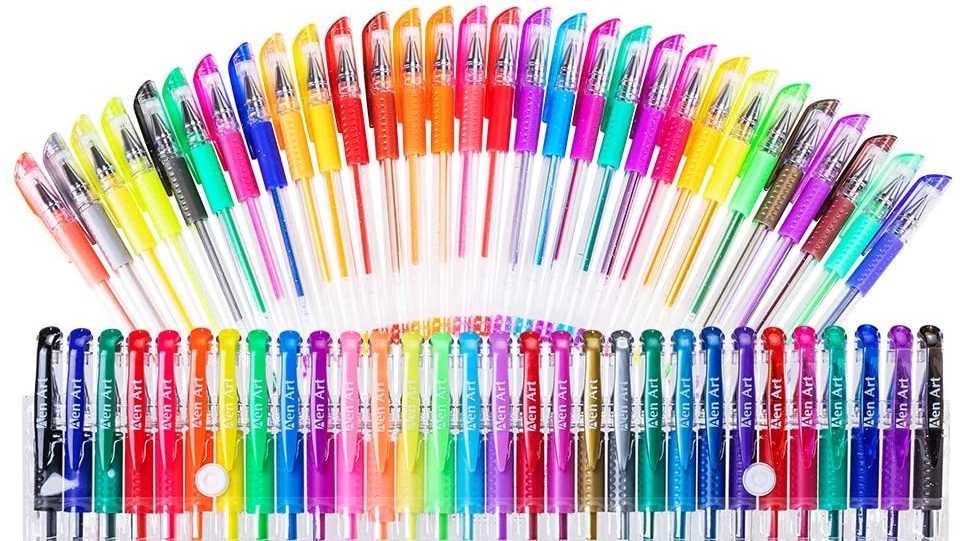 For a pack that will last a long time and provide you with a extended use, check out the Aen Art Gel Pens 30 Colors Gel Marker Set. Ideal for drawing and doodling, you'll receive 30 individual colors, each of them vibrant and vivid. These have 40% more ink for long lasting use and can produce perfect lines for homemade cards, scrapbooking, invitations, DIY decor, and so much more. They are divided into five ink groups: four classic, six fluorescent, six pastel, six glitter, and eight metal. These have the full spectrum of distinctive colors, so you'll be able to pretty much match any colors. They are acid-free, non-toxic, and lead-free, so they are safe to use for anybody.
Gel Pens for Adult Coloring Books, 30 Colors Gel Marker Colored Pen with 40% More Ink for Drawi…
List Price:
$12.99
Price:
$8.99
You Save:
$4.00 (31%)
Available from Amazon, BGR may receive a commission
Best Black Gel Pen

For more professional use and a black gel pen pack, look at the PILOT G2 Premium Refillable & Retractable Rolling Ball Gel Pens. You'll get a box of a dozen pens that provide smooth writing and long-lasting ink. Each one of them have a comfortable rubber grip and you can choose between fine, ultra fine, extra fine, and bold. You can retract them by pushing the plunger, so you can use them and then put them away so they won't dry out. You can replenish the ink and refill it when it's running low. PILOT has been making pens for over 100 years and is a trusted brand for writing utensils. These measure 0.7mm thick, giving you enough of a point to write or doodle.
Price:
Available from Amazon, BGR may receive a commission
Best Quick Dry Gel Pens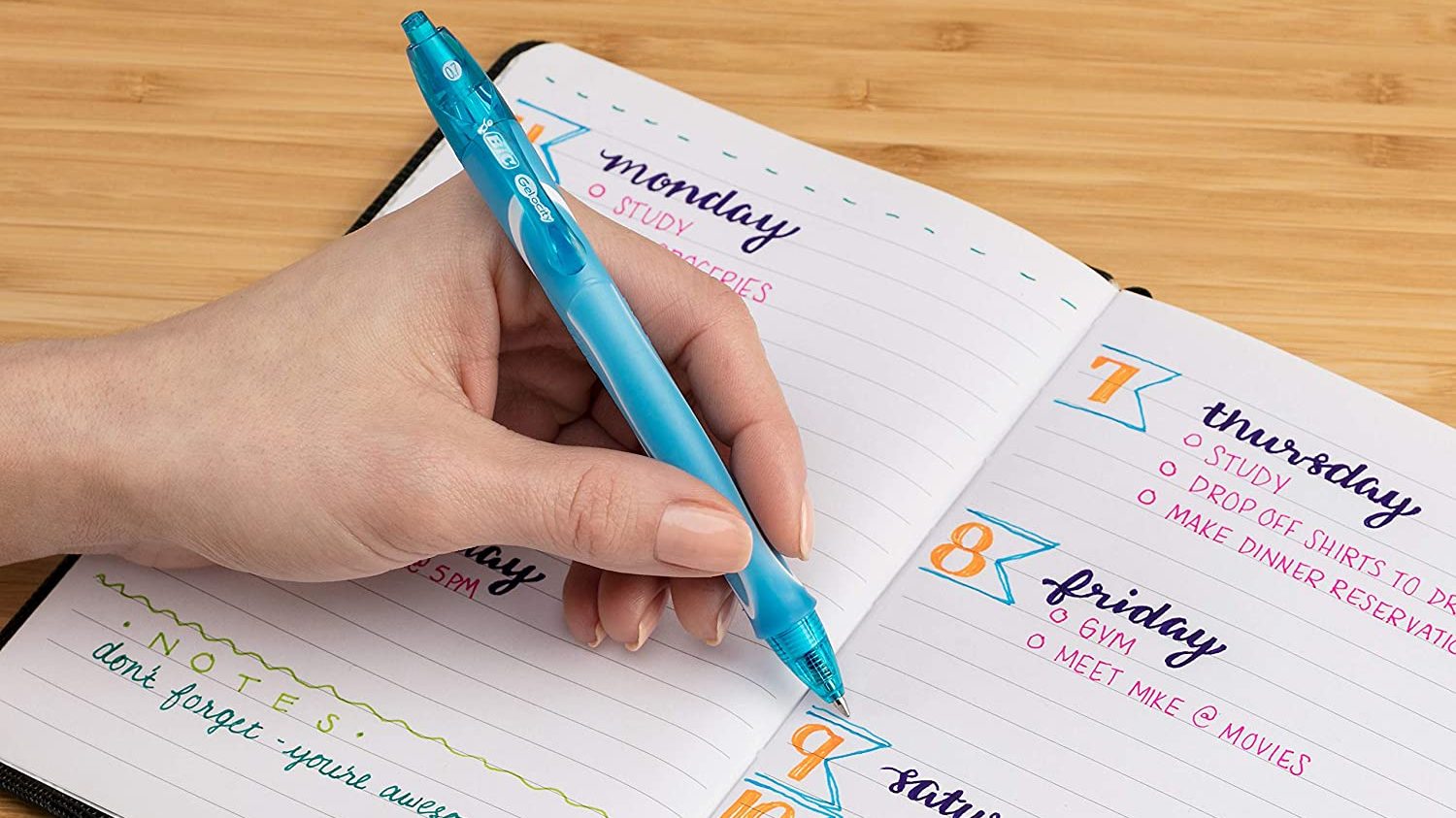 There aren't many things more annoying than writing with a pen and then smearing the ink when you accidentally run over it. When you have the BIC Gel-ocity Quick Dry Retractable Gel Pen Pack, that won't be an issue. With a medium point and measuring 0.7mm, this eight pack of pens comes in assorted colors for all of your bidding. This ink dries up to three times faster for less smearing. Individual pen dry times may vary depending on the color. The ink is super smooth and it delivers a fluid, effortless writing experience. These also feature full length grips, so it's comfortable however you hold them.
BIC Gel-ocity Quick Dry Fashion Retractable Gel Pen, Medium Point (0.7mm), Assorted Colors, 8-C…
List Price:
$12.99
Price:
$9.32
You Save:
$3.67 (28%)
Available from Amazon, BGR may receive a commission
Best Large Pack of Gel Pens
With more colors and varieties of pens, the Tanmit Gel Pens Set has you covered for any type of drawing or coloring. Made with wonderful, bright, and true color sets, this comes with 36 different colors. You'll get 12 glitter pens, eight metallic, six neon, six pastel, and four classic colors for you to use. This set adds a splash of color to your doodles and will make you feel like a professional artist. They are all non-toxic and acid-free, so they're perfect for both adults and kids. They have a nice package and are well organized, so you'll be able to find the colors you're looking for easily.
Gel Pens, Tanmit Gel Pens Set for Adult Coloring Books, Colored Gel Pen Fine Point Marker 36 Un…
List Price:
$14.99
Price:
$9.99
You Save:
$5.00 (33%)
Available from Amazon, BGR may receive a commission
Best Ergonomic Gel Pens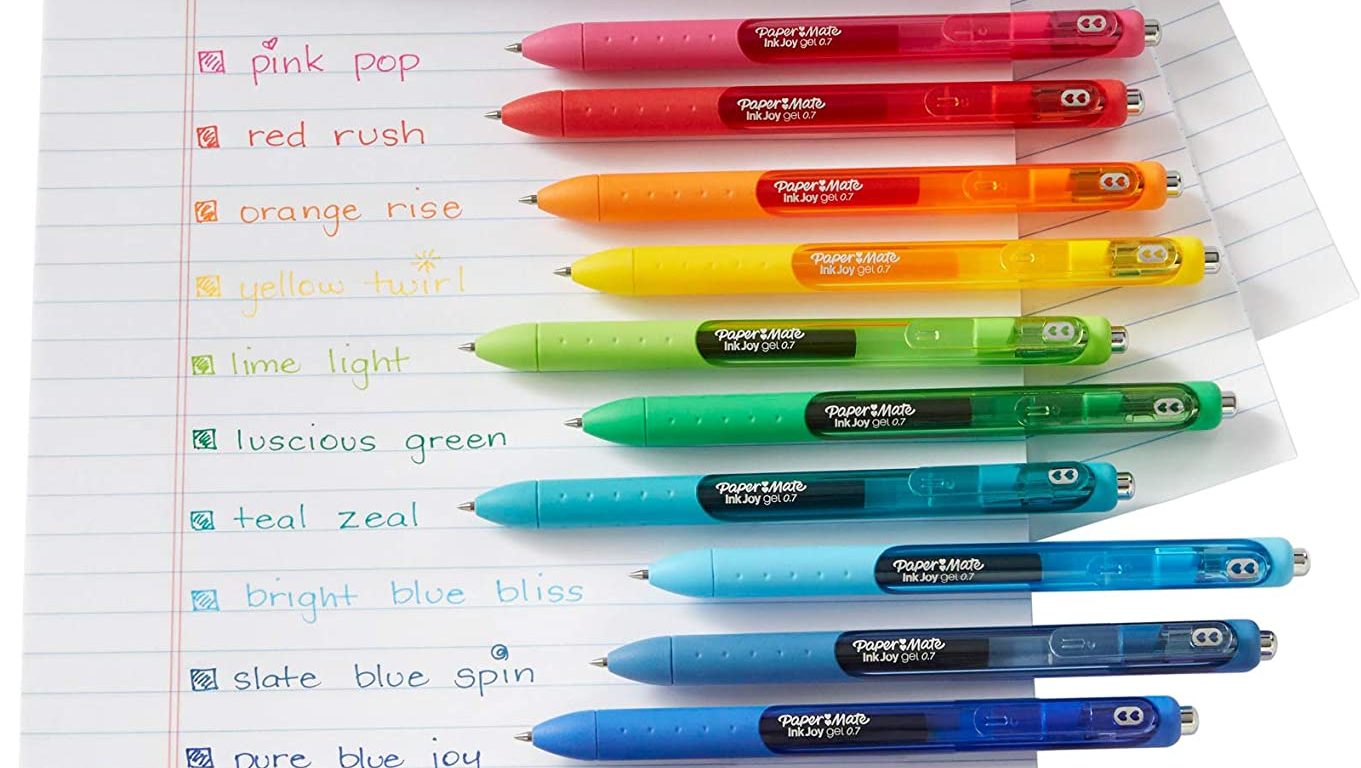 If you want a pack of pens that's easy to hold for a long period of time, reach for the Paper Mate Gel Pens InkJoy Pens. This comes with 14 colors, all assorted, so you can color with full confidence. The ergonomic comfort grips wrap the entire pens, so whether you're right-handed or left-handed, they'll be easy to use. The ink dries up to three times faster than other pens, giving you long-lasting colors. This will keep the ideas flowing across the page.
Paper Mate Gel Pens | InkJoy Pens, Medium Point, Assorted, 14 Count
Price:
$18.09
Available from Amazon, BGR may receive a commission