If you purchase an independently reviewed product or service through a link on our website, we may receive an affiliate commission. Learn more.
Although there's already one free app that has single-handedly taken over the world, we weren't going to let the week end without offering up another list of apps on sale for free. Some productivity, some entertainment and even a free keyboard await you below. And if that's not enough, some of yesterday's apps are still free to download, but you need to act fast.
MUST SEE: New leaked photo shows the iPhone 7 in every single color
These are paid iPhone and iPad apps that have been made available for free for a limited time by their developers. There is no way to tell how long they will be free. These sales could end an hour from now or a week from now — obviously, the only thing we can guarantee is that they were free at the time this post was written. If you click on a link and see a price listed next to an app instead of the word "get," it is no longer free. The sale has ended. If you download the app, you will be charged.
Photo Transfer App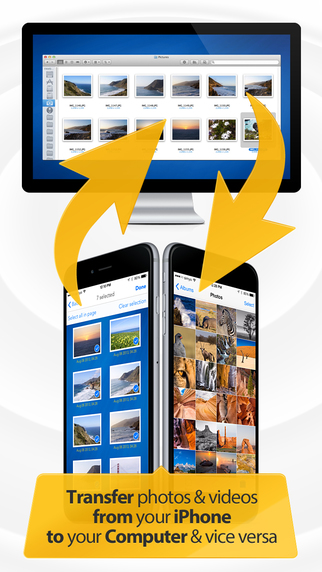 Normally $2.99.
Photo Transfer App allows you to quickly copy photos and videos between your iPhone, iPad, Mac or PC using your local wifi network.

With over 10,000 positive reviews in the App Store, thousands of happy users and millions of photo transfers, this app is an indispensable tool for your iOS device.

Features include:

► Easily transfer pictures and videos from your iPhone, iPad or iPod touch to your Windows or Mac Computer – You can now DELETE them after transfer on iOS8+!!

► Upload photos and videos from your PC or Mac to your iPad, iPhone or iPod touch – Photos are saved to the 'Camera roll' album

► Quickly move photos from iPhone to iPad and vice versa

► Transfer HD videos in from iPhone or iPod Touch to your iPad and vice versa

► Transfer photos & videos in all directions over Wifi (Device to/from Computer, Device to/from Device)

► Preserves photo metadata in all transfer directions (EXIF information, location, etc)

► Transfer photos in full resolution, photos are not reduced in quality as with other apps

► Transfer photos between iOS devices using Bluetooth (Transferring videos over Bluetooth is not supported)

► Transfer photo files in RAW formats from iPad to computer and vice versa

► Use any web browser on your computer or new FREE desktop application to quickly transfer between your device and your computer. Free desktop app available for Mac and Windows computers

► Works with web browsers running in Windows, Mac and Linux computers

► Backup all your photos and videos to your computer using our desktop application

► Your photos and videos are transferred directly from device to device using your local wifi network. They are not stored in an external server and they never leave your local wifi network keeping your photos safe

► Pay only ONCE to install this app on your iPhone and iPad (as long as the same iTunes account is used on both devices)

► Web Services plugins: Upload and download photos from Google Drive, Dropbox and Flickr
Mika's Treasure 2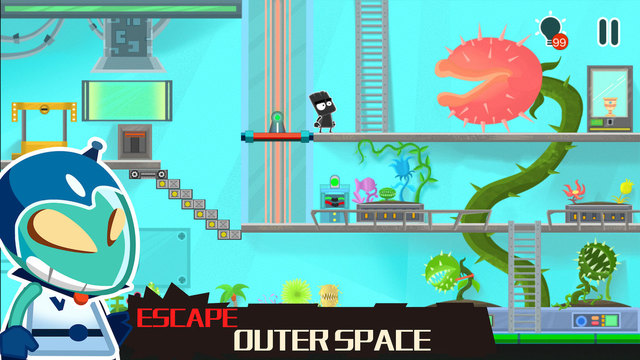 Normally $0.99.
◆"Mika's Treasure 2″ have a droll sense of humour.

◆∝∝WONDERFUL ADVENTURES∝∝◆
Mysterious primitive tribe, prehistoric ruins of the sea floor, unprecedented crisis from space, you will not only walk in the real world, your adventure will be found In the past, present, and future!

The most funny puzzle game in the history, take Mika to find the lost treasure out (conveniently save the world)!

-A relaxed and pleasant puzzle, everything for your smile
-The most simple operation, just to bit
-Lovely and fresh style
-Mika like a Hollywood action star
-Mika had a clownish sense of humour
-For all ages, don't miss it

◆∝∝∝BEAUTIFUL∝∝∝◆
"Mika's Treasure 2" possesses splendid pictures, with resolution ratio as high as 1080 p, and abundant sections, including: "Mysterious Anthropophagi", "Outer Space", "Submarine Remains", "Lairs Of Pirates"…

◆∝∝∝SOUND∝∝∝◆
"Mika's Treasure 2" owns marvellous and providential music to coordinate with every scene, which gives you a sense of nature.

Best experienced with headphones.
Scanner & Translator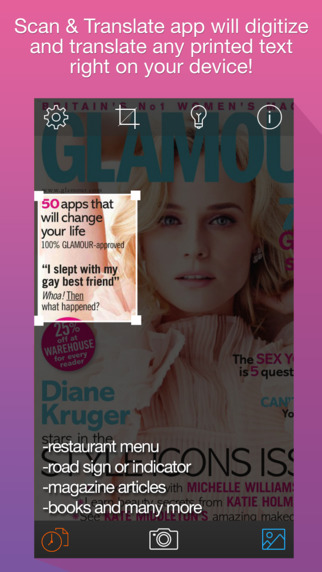 Normally $2.99.
Scanner&Translator app extracts texts from any printed sources: documents, books, signs, instructions or announcements and allows to immediately translate them to any of 90 languages.
Take a picture of the text and after the text is recognized, you can immediately edit, hear, translate, share it on Facebook, Twitter, or simply send by email.

Better and faster than any other similar product!
70% cheaper than any other similar app, offered by competitors!

————————
• Recognizes texts in more than 70 languages
• Translates to more than 90 languages
• Reads texts in more than 44 languages
————————

MAIN FEATURES:

• Full text translation for more than 90 languages (Internet connection is required)
• Listen to the text that has been recognized and translated into more than 44 languages!
• Edit the text, copy it to clipboard, and save in other apps
• Share the text on Facebook, Twitter, or send by email
• All texts are saved in History and can be later recovered at any time

————————
With Scan & Translate app you can easily scan and translate:
• any paper documents
• recipes from cookbooks
• notes and letters
• menus in restaurants, bars, and cafes
• articles from magazines and newspapers
• book parts
• instructions and manuals
• texts on product labels
• road signs as well as signs in airports and stations
• and many more…
Rainbow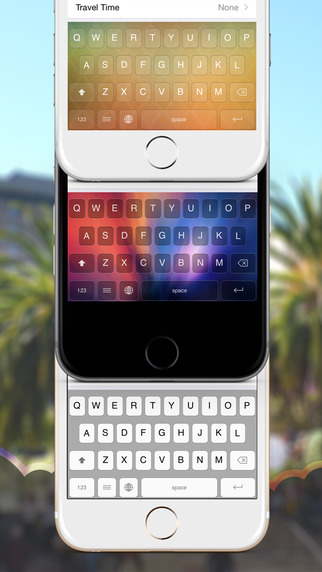 Normally $0.99.
Bored of the classic grayish iPhone keyboard? Now is the time to add some rainbow color strokes to your keys with the new Rainbow keyboard, exclusive for iPhone & iPad!

Changing the color of your keyboard can be done in seconds, choose the theme that matches your style or even your clothes!

Features
• Select from a set of 20 stylish colorful themes for your keyboard (12 themes are for the Pro version only);
• Familiar layout for both iPhone and iPad. The Rainbow keyboard is using the same layout and functionality as the standard keyboard;
• Auto-capitalization will work just as you expect it;
• Tapping the keys will have the same audio feedback as the standard keyboard (you can also disable this from settings);
• When tapping on a key it will be highlighted to clearly show your selection;
• Special characters are displayed when you tap and hold a key;
• Option to display the keyboard compressed for easy one-hand access to keys on the iPhone 6 and 6+
• Option to display the letters on the keyboard as lower case, when typing in lower case;
• QWERTY and QWERTZ layouts.
orphinio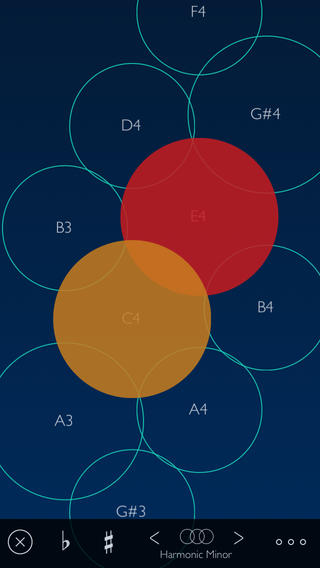 Normally $0.99.
orphinio for iPhone is a musical instrument with a unique sound between glockenspiel and jaw harp. Like on its bigger brother Orphion for iPad you can play expressive, wonderful sounds and easy or virtuosic melodies on it just by moving fingers on virtual pads.

This video shows you how: https://vimeo.com/82138127

What can I do with it?
◦ Express the sounds you feel
◦ Play polyphonic music very expressively
◦ Crazy drumming and shaking
◦ Dream and relax
◦ Create soundscapes and melodies without 
musical knowledge
◦ Visually explore music and music theory
◦ Use orphinio's innovative interface to play other synth apps via MIDI

Features
◦ Different articulations from soft to plucked to hardly slapped
◦ Natural interaction
◦ Shaker mode
◦ Individual voices for each finger
◦ Extend your ways of expression as a percussionist, guitarist, pianist or other musician
◦ 9 transposable pad layouts with different tonalities from easy to complex
◦ Record and share what you play via EMail, SoundCloud or AudioCopy
◦ Audiobus support: Now you can stream live audio directly to other Audiobus-compatible apps! See http://audiob.us for more information.
Stay Awake Pro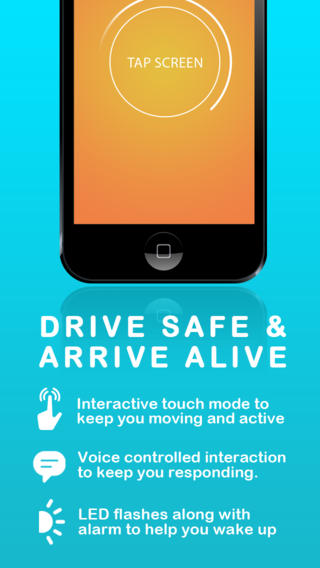 Normally $0.99.
Do you find yourself really tired when driving home? Wish you had someone talking to you and keeping you awake?
Stay Awake Pro is the ultimate drowsiness fighting tool!
Designed for drivers with fatigue who need to get home safely, this app helps you stay awake, focused and alert so that you can arrive home safe and sound.

It's simple to use and it lets you choose from two modes that help prevent you from falling asleep.

Features:
– Choose from two modes:
– Interactive touch mode to keep you moving.
– Voice controlled interaction to keep you responding.
– Great built in custom alerts to keep you awake.
– Modern spoken words by Vicki to keep you talking.
– Amazingly simple to use.
– Gorgeous gesture and tap driven interface
– Device flashlight flashes along with the alarm to help wake you up.
– Choose how tired you are by selecting how often you need to respond.

TALK TO ME:
Let Victoria help you stay awake with the unique "Talk to Me" feature. She talks to you and keeps you alert by making you repeat words after her. If you miss a word she let's you know by sounding the alarm to keep you active so you can arrive home safe. It's like having someone in the passenger seat talking to you the whole time.

KEEP MOVING:
This mode forces you to touch the screen every so often so that you keep active and alert.

You can also use this app when you find yourself really tired yet you need to stay awake like in meetings or after a big lunch at work.
Bodygarage
Normally $29.99.
Do you suffer from migraines, chronic sinusitis, or digestive problems? Bodygarage is a simple and effective treatment system that may very well cure you for good. Permanently!

So many illnesses today root from what we lack in knowledge of health, diet, and nutrition, leaving us with sickness that can be easily cured with the correct information. Suffering from health problems can lead to missed days of work, financial and relationship problems, and a host of others that stem from a lack of knowledge. Read Bodygarage to see how you can increase your quality of life, and learn what can really relieve your discomfort starting today.

••••• " If you suffer migraine headache or work in the electronic manufacturing sector this book can show you how to treat migraine and you will not suffer from it again! " – Go (Japan)

Learn how to fix your body, and so much more.

89 Page book in app format
Now in 5 languages

When the app is first started, choose a language and the book will download onto your device.

** 100% Satisfaction Guaranteed **
Bodygarage is the last book on migraine treatment you ever buy, or your money back!
Quantum Galaxy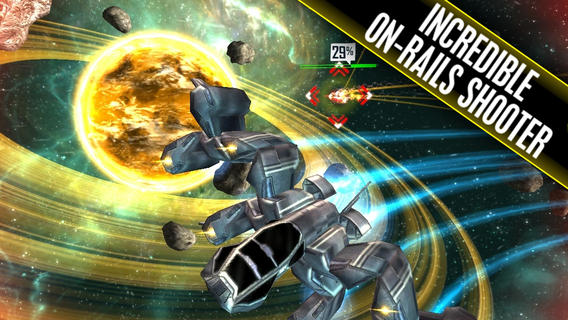 Normally $29.99.
*** All In-App Purchases are FREE as of February 3, 2015 until the XP saving bug is fixed! Conquer the new Quantum Galaxy for the first time with a completely new "Transformable Ships" game mechanic, on top of smooth Tilt/Tap controls made specifically for the casual audience in this Incredible ON-RAILS 3D Space Shooter! Earn XP, Level-Up and Transform one of 3 BRAND-NEW playable ships on your 3+ hour journey through 20 BRAND-NEW action-packed ON-RAILS missions with JAW-DROPPING RETINA graphics EXCLUSIVELY on the iOS!

For the first time, experience the never before seen innovation of the mobile ON-RAILS genre as Quantum Galaxy gives you the ability to Transform your spaceship in real-time via the use of space Pods and Stations. Watch as your ship morphs before your eyes from a tiny spacecraft, to a formidable star-fighter, to a massive MINI-BOSS! All this, combined with a unique use of friendly AI Wingmen to aid you on your new action-packed journey through the Quantum Galaxy.

Featuring:

• Amazing cinematic ON-RAILS arcade action aimed at a casual audience!
• Brand-new JAW-DROPPING RETINA graphics on all modern iOS devices
• Full support for iPhone 5 and iPad with Retina display
• Tilt to steer your ship manually and avoid enemy bullets
• Forgo tilting and Tap your enemies for a casual ON-RAILS experience
• Master the game in minutes with intuitive controls and dynamic tutorial system
• Control, Morph and Transform one of 3 brand new playable spaceships
• Earn XP to Level-Up and FREELY unlock new playable ships and 13 different shields and weapons
• Skip the RPG Grind with Optional In-App purchases
• Explore the vast Quantum Galaxy via the 20 brand new action-packed missions!
• Like never before: morph your ship in real-time using space Pods and Stations
• Defend Space Outposts and team up with friendly AI Wingmen
• Face more than 25 types of enemies with Gigantic Bosses in every level!
• Experience over 45 minutes of original orchestral music
• Game Center support with 7 unique Leaderboards and 18 challenging Achievements
• Near-endless replay value with Dynamic Difficulty and Randomized Enemies
• No boring or complicated Sci-Fi story. Only non-stop arcade action that is accessible to all players with no language barrier!

>> Game Play Basics:

Steer your ship manually by tilting your device left and right, or tap your enemies to engage the ON-RAILS "Autopilot". To maximize damage, it is best to be facing your enemies directly before pressing the right "Weapons/Fire" button. Holding the left "Shield" button will allow you to deflect all enemy projectiles. Prolonged use of the Weapons/Shields will cause a temporary overload. Note that it is NOT possible to fire your weapons while Shields are active until you level-up your starship and unlock Translucent Shielding at Level 5.

In addition, completing missions, earning XP and leveling-up your ship to Level 5 will also unlock new playable spacecraft for FREE. You may also skip the RPG grind and instantly level-up via the use of optional In-App Purchases. Each In-App Purchase can also be Restored, thus allowing you to instantly unlock playable ships on multiple iOS devices.
CubicToDo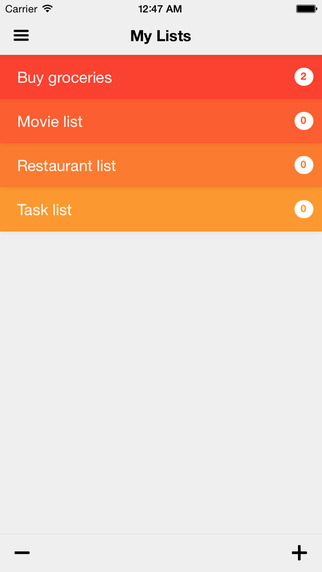 Normally $1.99.
With CubicToDo, you will be able to manage the ToDo in the sense, such as fiddling with three-dimensional cube.

Have fun!

Function
-You can return to the previous page by swiping left.
-You can easily add and pull down lists and items.
-You can edit the list and press and hold the item.

Recommended for applications such
-Project management and work
-Inventory list of travel
-Restaurant list that I want to go
-Shopping list
-List of books you want to read and want to watch movies
-List of things you want to do before you die
-Quotations list
-Grocery Shopping list
-Wish list
-Check list
-It is recommended to people to feel that it is a bit difficult with Clear and Toodledo, OmniFocus, task +, Any.Do To-do list, the Wunderlist.
---
Our deals and product reviews are picked by BGR's expert editors and team.
Follow @BGRDeals on Twitter to keep up with the latest and greatest deals we find around the web. Prices subject to change without notice and any coupons mentioned above may be available in limited supply.