Shocking though it may seem, we have another big iPhone 7 leak for you today. This time around we have an image featuring what appear to be dummy units of the 4.7-inch iPhone 7, which are supposedly used by third-party companies to build accessories since they're assembled either from actual iPhone 7 parts or from parts made using actual iPhone 7 schematics.
What's interesting about the leak is that it shows iPhone units in multiple colors, but unfortunately not the new colors we're looking for.
DON'T MISS: Look at this new leaked photo and tell me which phone is hotter than the iPhone 7
Posted by Italian blog Macitynet, the image shows a familiar device. That's because the iPhone 7 in this photo matches previous leaks. We've got a bigger rear camera and single-line antenna lines that run along the top and bottom edges. There's even "iPhone" branding on the back.
It still looks gorgeous, though. I mean, look at this new leaked photo and tell me which phone is hotter than the iPhone 7.
The new image features four iPhone 7 units, each in a different color. Sadly, however, we're still looking at the "regular" iPhone color options that are available for the iPhone 6s, including Silver, Space Gray, Gold and Rose Gold. There's no black or blue iPhone 7 pictured here.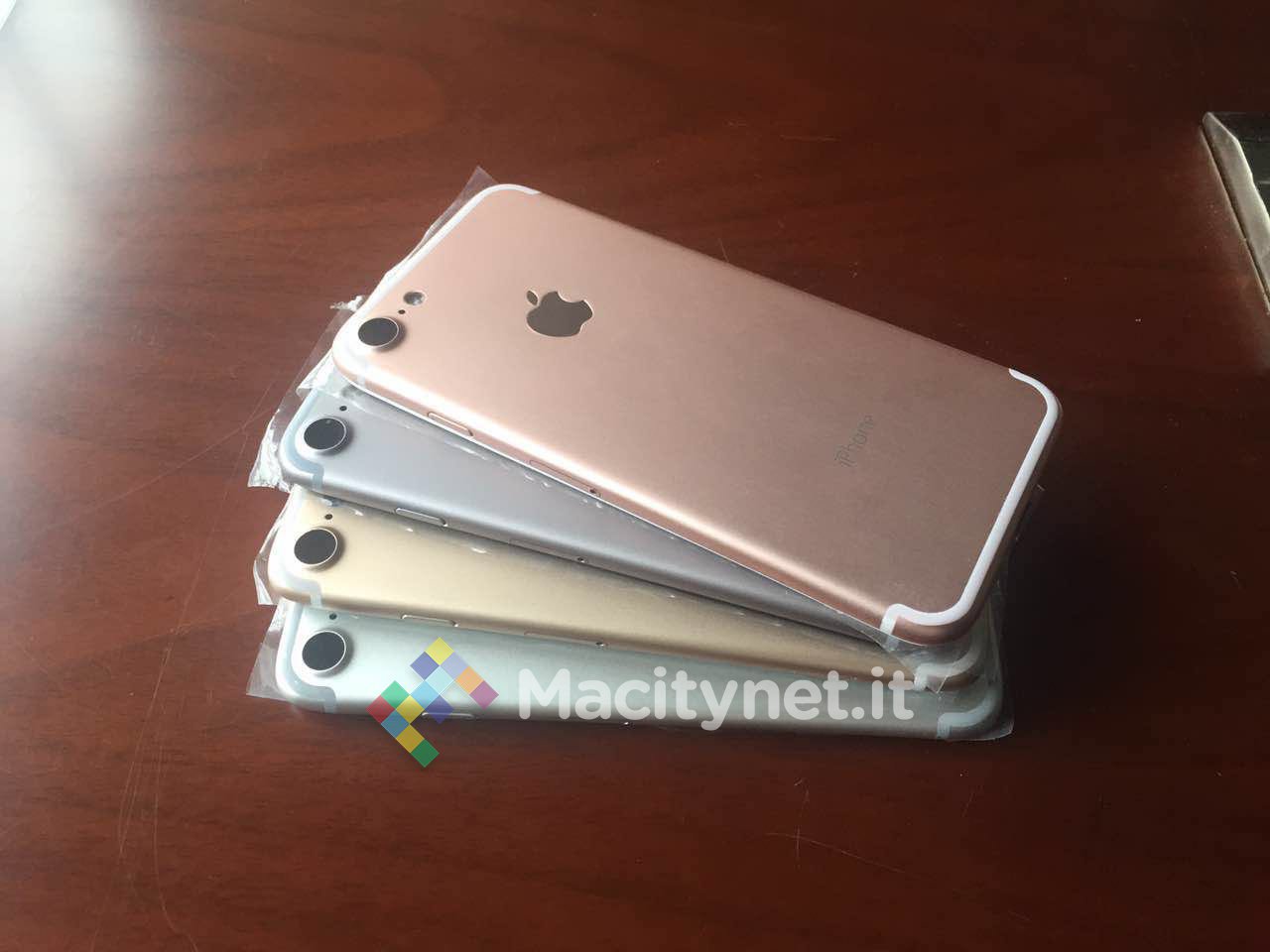 Even if the prototypes in the image below are accurate, Apple still could launch the iPhone 7 in a new color this year. It could be that Apple is more protective of the black/blue model.
It's not clear who the source for these images is, but the unnamed person told Macitynet that Apple would launch three iPhone versions this year, including a 4.7-inch iPhone 7 and two 5.5-inch models, the iPhone 7 Plus and iPhone 7 Pro. While earlier rumors kept saying three iPhones are in the cards for this fall, most people expect Apple to stick to releasing two new iPhones in 2016, as has been the case in previous years.