If you purchase an independently reviewed product or service through a link on our website, we may receive an affiliate commission. Learn more.
Yesterday's list of paid iPhone and iPad apps on sale for free was one of our most popular lists of the month so far, and there are still a few apps from Wednesday that are on sale for free. But guess what: today's list is even better! We've got 11 fresh premium iOS apps on sale for you to check out today, and you'll find them all listed below.
These are paid iPhone and iPad apps that have been made available for free for a limited time by their developers. There is no way to tell how long they will be free. These sales could end an hour from now or a week from now — obviously, the only thing we can guarantee is that they were free at the time this post was written. If you click on a link and see a price listed next to an app instead of the word "get," it is no longer free. The sale has ended. If you download the app, you will be charged.
Battery Doc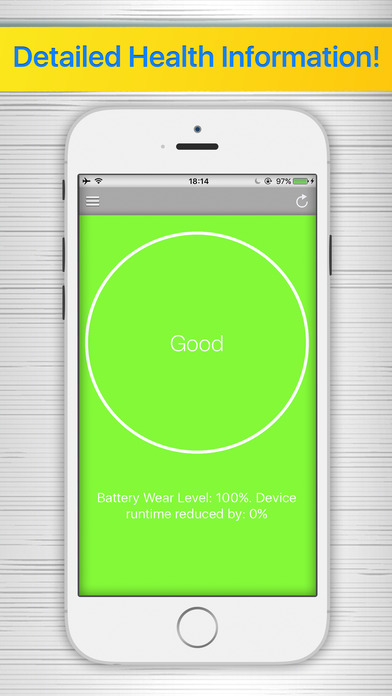 Normally $1.99.
Providing useful and relevant data revolving around battery health and general device information on a neat screen with unrivaled accuracy.

As stated by apps400.com:
▶ apps400.com: "… accurate and precise unlike most other apps." ◀

Each button has a clearly labeled function and all screens are designed to be easily understood, granting access to basic information and for more detailed specs when needed.

Different users need different information, ranging from very basic like battery health and state to advanced numbers about network traffic and detailed hardware information.

Top Features:
▸ Unrivaled accuracy
▸ Direct access to information and data
▸ Proprietary algorithms for detailed uptime prognostics
▸ Limit warnings
▸ In-depth system information
▸ Per-service runtime analysis
▸ Available runtime per task calculation
▸ Extended runtime calculation on per app basis
▸ Save Device Information and collect it in iTunes

While delivering important and useful information, Battery Doc proves its use when you need to know how much time is left for a specific task. Battery Doc precisely calculates how long the battery is able to play music, to watch video, to play games in 2D or 3D before it needs the next charging.

Charging statistics not only counts how often the device is plugged and unplugged, the statistics only contain relevant charging cycles, and warn you when you should avoid charging your battery.
A battery too hot or too cold when charging can damage both the battery and the iPhone, Battery Doc warns you when you try to charge your iPhone under critical circumstances.

Optimizing Battery Life to make it last longer depends on of how your iPhone is used. Battery Doc tells you exactly which service is using how much of your remaining power, and can therefore tell you exactly how much longer your battery will last by disabling specific services.
Furthermore, it tells you how long your battery will last if you use your iPhone just for one single, specific task like gaming or video watching.

Extending battery life is a myth. Every app or tool with such a promise is fraud!
Reducing Battery wear on the other side is real, and exactly the purpose of Battery Doc.

When do you start taking care of your iPhones battery?
Psiphon Pro VPN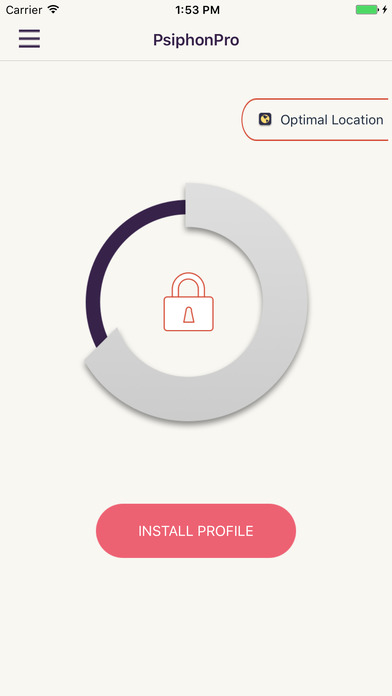 Normally $5.99.
Psiphon Pro Once paid,Lifetime free use. No ads

Psiphon VPN is the a Free for security, privacy and access vpn.
– Access all websites and apps securely and privately from anywhere in the World.
– Stay private and anonymous online, preventing anyone from tracking your online activities.
– Get protected from hackers and snoopers on public WiFi connections.

Look out for exciting new options in the near future.

Millions of people in over 200 countries around the planet are already connecting to the Internet using Psiphon. Whether you can't access your favourite news broadcast today, or want to provide an extra layer of protection when using public Wi-Fi services, Psiphon is the best tool for accessing the open Internet.

Features:
• Automatic selection of protocols to provide effective, reliable connect every time.
• View how much traffic you have used with in-­app stats tracking.
• Fast enough to watch 4k video smoothly
• Unlimited bandwidth and no throttling
• Stable and reliable service

Any question you feedback in app
Sidefari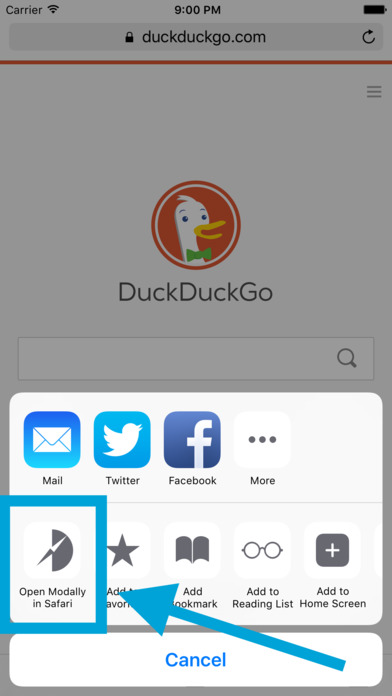 Normally $0.99.
Sidefari is a simple web browser that is designed to act as a companion to Safari.

Sidefari uses what's called a Safari View Controller from Apple to display a "mini" version of Safari that shares many features with the full Safari app, like content blockers. How can this help you?

In iOS 10:
Sidefari features an extension called "Open Modally in Safari" that will enable you to bring a Safari-based window inside of other apps that enable ways to share website URLs. Why would you want to do this? Perhaps you prefer the convenience of having some Safari features inside the same app, or if you're conscious about your privacy perhaps you don't want to use the custom web browser many apps have.
** Please note that in order for Sidefari to work in iOS 10, you need version 10.2 or greater.

In iOS 9:
When on an iPad, besides the "Open Modally in Safari" extension mentioned above, Sidefari shows as an extra Safari-based browser on the side of your screen thanks to multi-tasking. Now you'll be able to have two websites simultaneously on the same screen.
** Please note that compatible iPads include the iPad Air 2, iPad mini 4, and iPad Pro.

Please refer to the "How to set up the extension" and "FAQ" sections inside the app to learn more about how to use Sidefari.

Enjoy!
FLYN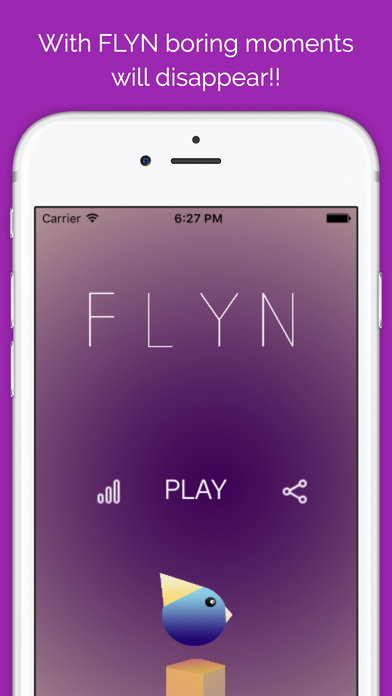 Normally $1.99.
FLYN IS THE BEST OPTION TO KILL THE TIME AND GET RID OF THOSE BORED MOMENTS!!

JUST TAP THE SCREEN TO JUMP AND TRY TO GET THROUGH AS MANY COLUMNS AS POSSIBLE GETTING COINS!!

CHALLENGE YOUR FRIENDS AND SEE HOW FAR THEY CAN GET WITHOUT BUMPING AGAINST THE COLUMNS!!

HOW FAR ARE YOU ABLE TO MAKE IT?
Angry Birds Space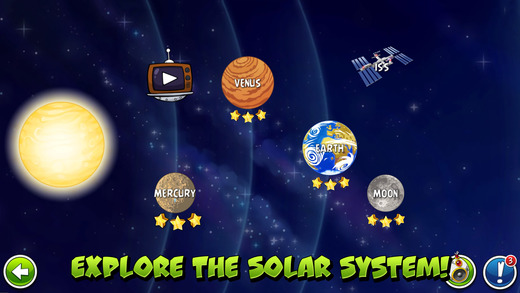 Normally $0.99.
The #1 mobile game of all time blasts off into space!

Play over 300 interstellar levels across 10 planets – including our very own Solar System!

Whether it's the icy orbs of Cold Cuts, the volcanic explosiveness of Red Planet, Utopia – a planet made entirely of junk food, or even our own Solar System, each episode offers intergalactic fun at every turn! And the low-gravity environment of space results in spectacular gameplay ranging from slow-motion puzzles to lightspeed destruction. With brand new birds, special abilities, and a whole galaxy to explore, the sky is no longer the limit!

—–

"Intergalactic phenomenon worth every penny" – AppCraver

"Takes the fundamental physics-based flinging of the original and turns it on its head… It's satisfying, yet completely familiar, and is heaps of pig-smashing fun." – Gamespot

"Anyone burnt out on vanilla bird flinging will enjoy the game's out-of-this-world adventure." — IGN

—–

– Over 300 interstellar levels!
– New playable characters!
– Unique special abilities for each bird!
– Zero-gravity space adventures!
– Trick shots using planets' gravity!
– Hidden bonus levels!
– Beautifully detailed backgrounds!
– Daily Missions!

—–

Join the global phenomenon as it goes galactic!

Become a fan of Angry Birds on Facebook:
http://facebook.angrybirds.com

Follow us on Twitter:
http://twitter.angrybirds.com

Terms of Use: http://www.rovio.com/eula
Privacy Policy: http://www.rovio.com/privacy

This application may require internet connectivity and subsequent data transfer charges may apply.
Important Message for Parents

This game may include:
– Direct links to social networking websites that are intended for an audience over the age of 13.
– Direct links to the internet that can take players away from the game with the potential to browse any web page.
– Advertising of Rovio products and also products from select partners.
– The option to make in-app purchases. The bill payer should always be consulted beforehand.
Tasks+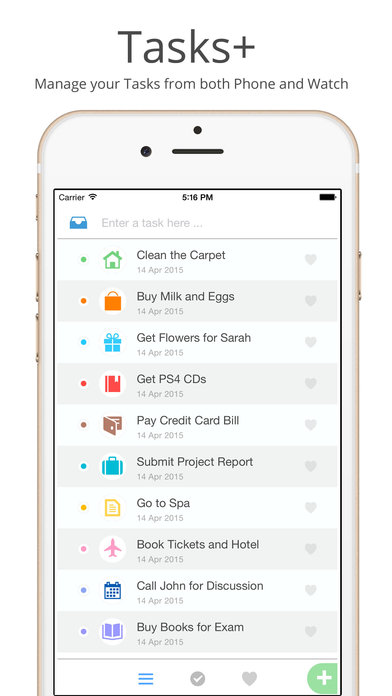 Normally $0.99.
Tasks+ is an awesome task manager to track your daily activities, specifically designed to seamlessly work in your phone and watch.

Seamless Integration between Phone and Watch

The seamless integration between the app on the phone and watch helps you track your tasks at your convenience. If you bought some eggs then mark it as complete without even taking your phone out by tapping on the task in your watch.

Focused Features and Increased Productivity

Create a task, assign a category, mark as favorite or complete a task, all in a few seconds with intuitive and simple to use features which helps you to spend more time on doing things rather than tracking them.

Awesome Gesture Support

Access the options available for each task like mark as complete or favourite, update category or delete using swipes. Also the default option for right and left swipes enables you to take actions without even tapping any button.

Quick Add Button

A simple but a super user friendly feature is the provision of a quick add button on the bottom right of the screen so that you can access the task add feature in a second.

Consciously made simple

The simple, clean and easy to use interface gets you started in seconds and the flow is purposely made simple and intuitive to help you focus on the tasks at hand rather on the app.
Venus Calendar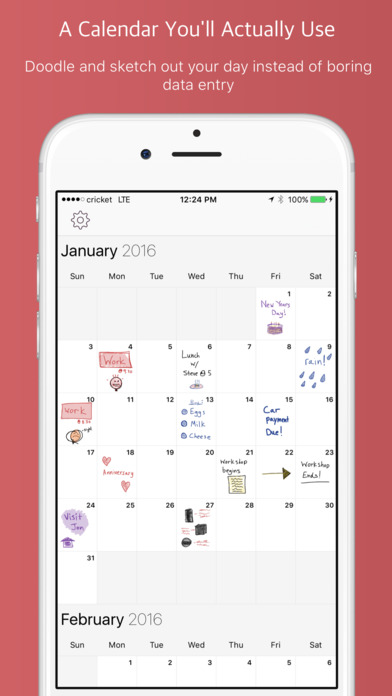 Normally $4.99.
If you are tired of the same old boring way of keeping schedules and tedious data entry, then Venus Calendar is for you! The app allows you to plan out your day by writing it in sketches and doodles – much like you would do to an old wall calendar.

Venus Calendar is designed for simplicity and sanity. Let go of all the alerts, notifications, and oppressive schedules eschewed by traditional calendar apps, and find a new a fresh way to get things done. Be creative. Express yourself. Make each day unique and different and fun.

Try Venus Calendar. Because life isn't supposed to be a time clock you punch in and out of. It is a canvas where you paint your experiences, and leave your mark.
Live 2 Video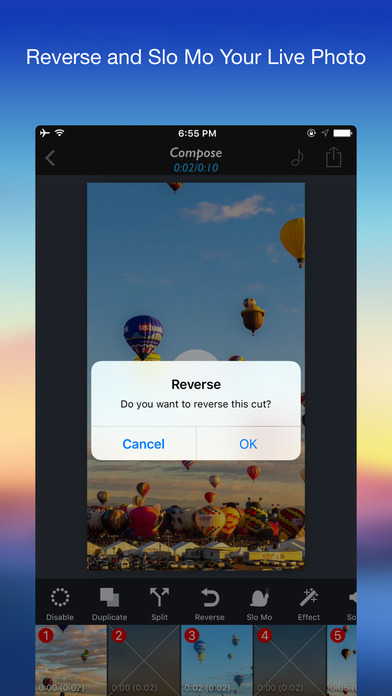 Normally $1.99.
Live 2 Video – Convert Live Photo to Video and Edit with Powerful Tools

Having trouble editing and sharing Live Photo? With [Live 2 Video], you can convert Live Photo to video and edit it with powerful tools like split, crop, zoom, duplicate, mix, reverse, slo mo, effect, song, sound effect and text.
– Convert Live Photo to video
– Split Live Photo as you want
– Duplicate each cut
– Split each cut
– Enable/disable each cut
– Reposition each cut
– Reverse each cut
– Slo mo each cut
– Apply effect to each cut
– Add texts to each cut with powerful text editor
– Add sound to each cut – volume, song, sound effect, narration
– Zoom and crop each cut
– Add background music
– Save the edited Live Photo as video and gif
– Integrated support for video, live photo and GIF
Hamado Music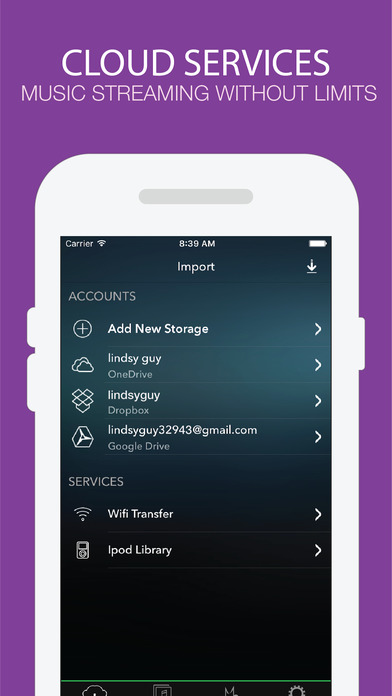 Normally $0.99.
App Features:

√ Full iOS9, iPhone 6 and 6 Plus Support!

Music player:
√ Full featured media player
√ Sleep timer
√ Lock screen playback controls
√ Background music playback
√ Fine scrubbing
√ Album cover art – auto search or upload your own

Playlists:
√ Smart iPod-like music playlists
√ Create your own playlists

Media Library
√ Import music from your iPod library
√ Tabs for Songs, Albums, Artists, Genres
√ Tag editor

Manager:
√ Move, rename or delete tracks & songs
√ Search by artist, title, album, genre
√ Create and manage folders
√ Sort by artist, track name, date, duration
√ History of Recently listened tracks

Enjoy this app!!!
SlyTipper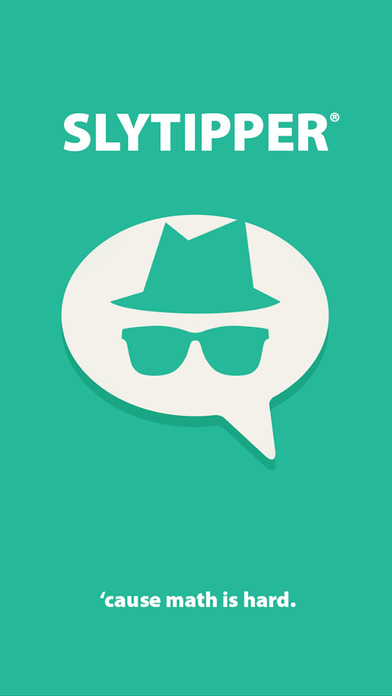 Normally $0.99.
The waiter brings the check. Now comes the hard part: figuring out the tip. What's that trick again? Move the decimal? Double the tax? Meanwhile your date is looking at you like you're a moron. If you hate math, you'll love SlyTipper®! Designed to look like a regular text message, you can calculate the tip without exposing your less than stellar math skills. Just shoot a quick text and calculate the exact percentage you want to give in seconds. Tipping your waiter shouldn't be a math test.

Forget the tricks and focus on the tips with SlyTipper®!

Features:

Simulated text message user interface
Easy to read display
Customizable percentages
Allows for exclusion of tax
The Detail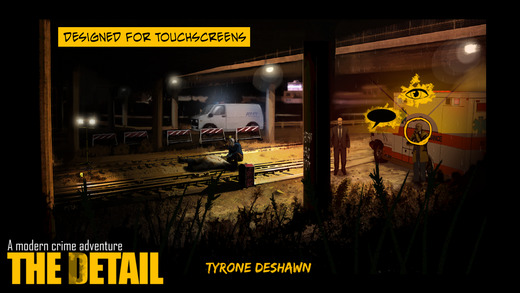 Normally $2.99.
****The whole three-episode season is now available for free on iOS! No in-app purchases necessary. We'll just ask you to indulge us and enjoy some quick commercial breaks instead. ****

=======

"The quality and love that's clearly been invested in this game is there for all to see, and one that's worth the asking price." 4.5/5 – 148Apps

"The Detail: Episode One – Where The Dead Lie sets things up nicely for the rest of the series. It's sharp, very well written, and you're never quite sure what the cast of characters are going to do next." 8/10 – Pocket Gamer

"From experiencing heinous crimes daily to having to constantly stay on guard to budget issues that directly impede your ability to properly do your job, my time with The Detail was an experience I won't soon forget."
Great: 4 out of 5 stars – Gamezebo

"No matter how you slice The Detail, it's just a well crafted experience that will leave a lasting impression." 4.0 / 5.0 – AppleNApps

=======

The Detail, a crime noir adventure in a modern American city.

Controlling the actions of a bitter veteran detective investigating a brutal gangland murder and a reformed criminal trying to protect his family, the player is forced to make tough choices and deal with the resulting consequences of those moral dilemmas. The gameplay focuses on branching narrative mixed with interactive comics, and is completed by a professional audio track.

The Detail combines the emotional impact of Telltale Games' The Walking Dead with the themes of a realistic crime drama like HBO's The Wire, delivered with our own unique visual style inspired heavily by graphic novels. This is city where cases matter, clearance rates matter, and on a good day even justice matters.

Features

– Character-driven experience with multiple playable characters
– Branching storyline influenced by the player's choices
– Mature themes for mature players
– Ethical and moral challenges

Awards & Recognitions

"Game Connection America Selected Project Finalist 2014" San Francisco, 2014
"Strasbourg European Fantastic Film Festival Official Selection" Strasbourg, 2014
---
Our deals and product reviews are picked by BGR's expert editors and team.

Follow @BGRDeals on Twitter to keep up with the latest and greatest deals we find around the web. Prices subject to change without notice and any coupons mentioned above may be available in limited supply.