If you purchase an independently reviewed product or service through a link on our website, we may receive an affiliate commission. Learn more.
We've got some terrific sales on iPhone and iPad apps for you to check out today, including one app that will record your iPhone's screen while you browse the web so you can share those recordings with friends or use them to explain things to someone who needs help. There's also a nifty calendar app, a great tool for Snapchat users, a couple of fun games, and plenty more. Check them all out below and remember that these sales could be over at any time.
These are paid iPhone and iPad apps that have been made available for free for a limited time by their developers. There is no way to tell how long they will be free. These sales could end an hour from now or a week from now — obviously, the only thing we can guarantee is that they were free at the time this post was written. If you click on a link and see a price listed next to an app instead of the word "get," it is no longer free. The sale has ended. If you download the app, you will be charged.
Backup PRO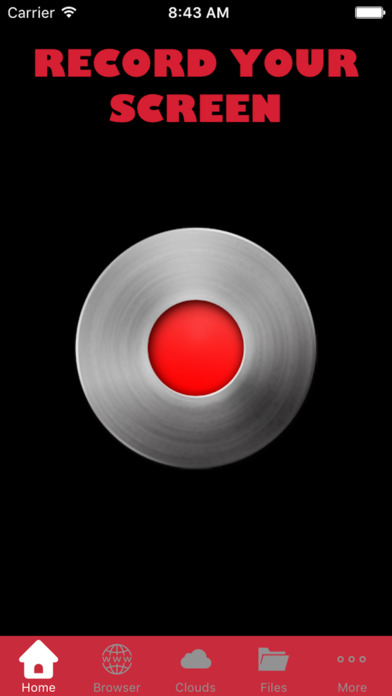 Normally $2.99.
– Records Browser user interactions with a Web site on the iPhone, iPad or iPod touch.
-It comes with a fully featured built-in web browser for your convenience and allows you to record your best browsing sessions with one-tap!
Notice: Rec records screen sessions that take place inside the app and the app's built-in web browser
Week Calendar Pro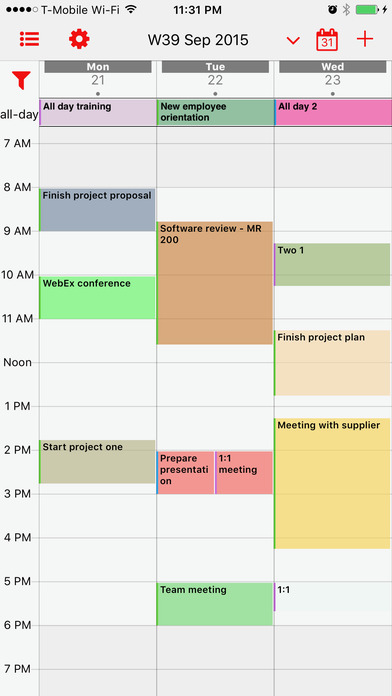 Normally $1.99.
A different approach to working with calendars. Fully customizable week calendar to link all your calendars to. Week Calendar Pro allows you to fully customize what you what to see on your calendar through a nice drop down preset that you can quickly switch between.
Add unlimited presets to filter out:
– Days (show/hide any day)
– Select which calendars to show
– Select up to three working weeks (15 days)
– Zoom in/out on hours or view 24 hours
– Select which day is first day of week
– Tap and hold to add new event
– Drag existing events to reschdule
– and many more to discover …
Piku Piku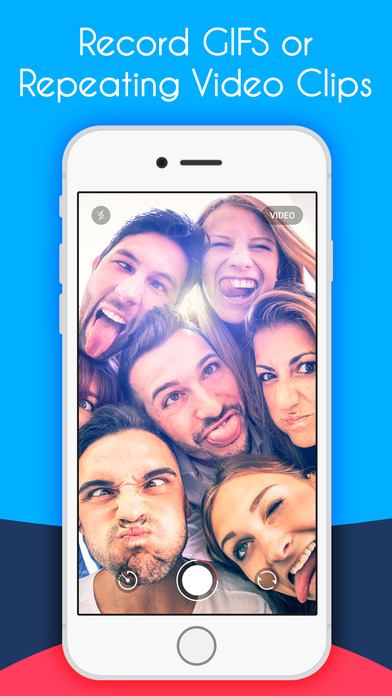 Normally $1.99.
Make and share animated GIFs or repeating video clips using your iPhone camera. Tap the shutter button once and Piku Piku does the rest.

Praised by Apple
=============
* Featured on iTunes homepage
* Featured in Apps Enhanced with 3D Touch
* Featured as Best New App
* Featured in Make & Share GIFs
* Featured on Product Hunt homepage
* Press: Mashable, TheNextWeb, MacWorld, AppAdvice and more…
=============

LIVE FILTERS
Apply striking filters in real time to record the best gifs and videos

FRONT SCREEN & REAR CAMERA FLASH
Record gifs and videos, like never before, even in the dark

SELF TIMER MODE
Capture your fun moments by setting the timer for 3, 5, or 10 seconds

GIF & VIDEO MODE
Select to record either as a gif or video

FRONT & REAR CAMERA
Switch between front or rear camera

PORTRAIT & LANDSCAPE
Record gifs or videos in your choice of orientation

Notification Center Widget
Quickly bring up the front or rear camera right from the Notification Center, even from your Lock Screen

3D Touch Quick Actions for iPhone 6s
Instantly bring up the front or rear camera to take a fun moving selfie or capture something interesting

Piku Piku is brought to you by Americos, the makers of popular apps like Transbot, GIFO, Selfshot, Bee Email, Convoto and more. To know more about us, visit http://www.americostech.com
SnapViewer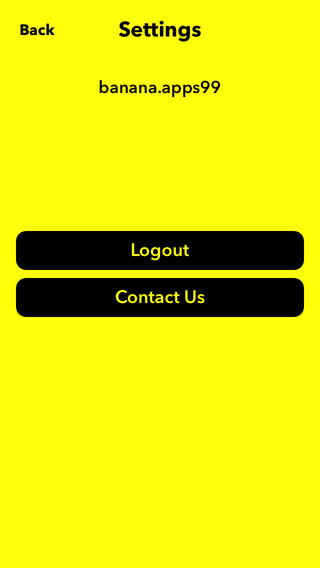 Normally $0.99.
View Snaps from Snachat on your iPhone/iPad before you will see them. View Stories into Your iPhone/iPad, and Snap from Snachat App.
◉Disclaimer: This app is not affiliated with Snapchat, Inc.◉
Smart Alarm Clock
Normally $1.99.
*THE MOST ADVANCED ALARM CLOCK ALGORITHM TO DATE*
*10, 000, 000 USERS CAN'T BE WRONG*

All the coffee beans in Colombia won't make you a morning person?
Waking up seems like a drag?

We created Smart Alarm Clock because mornings should suck less.

HOW IT WORKS

STEP 1.
Select the time range when we want to wake up (e.g., 7am-7:20am).

STEP 2.
Drift to sleep happily tuning in to some amazing sounds.

STEP 3.
See colorful dreams with the phone next to our pillow, spying on all our movements and recording all sounds.

"the part where magic happens*

The smart algorithm of Smart Alarm Clock starts to track our sleep cycles. The alarm will only go off in the lightest sleep phase in our selected time range, when our body is naturally ready to wake up.

STEP 4.
Wake up to see cool graphs of our sleeping patterns and cycles. Listen to the recordings of us snoring, giggling, or calling out Jessica Biel's name in our sleep.

WHAT REAL USERS SAY

"…wake up and not feel like a zombie is soo nice"

"Great sounds for the alarm"

"…almost scary hearing the noises that go on while you're sleeping"

"…by far the best on the market"

"Worth the money"

"…PHENOMENAL"

FEATURES:

*6 sleep tracking modes
*Power nap mode
*Weather forecast
*Customizable sleep screen
*Great tunes for waking up and falling asleep (or add yours from iPod)
*Cloud data backup

From the creators of All-in Fitness and Yoga.com Studio. Sport.com apps are featured by Apple every year and loved by over 10,000,000 users all over the world.

Ready to start tracking? Download now!
Budget and expense tracking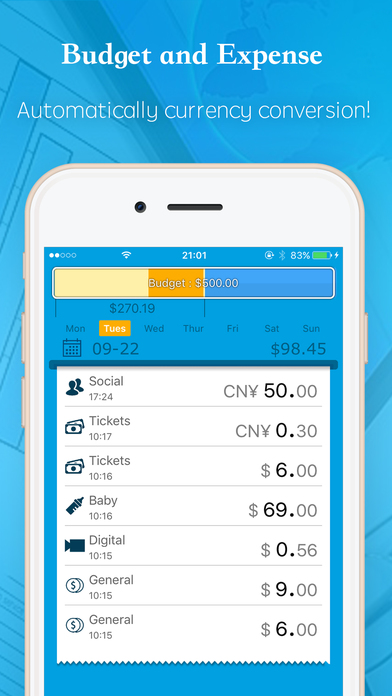 Normally $2.99.
Where did your money go? Try easy and simple expense tracker, It will tell yo. Not confusing or complicated to use! Perfect for tracking expenses quickly and completely. Exactly the type of app you looking for to compliment your busy lifestyle! Try it!

– Budget, help you save money, set a goal!
– Calendar, get your freely replacement query, navigate!
– iCloud backup to help you protect data security, free replacement devices, sharing data between multiple devices!
– Reports, help you analyze, statistics at any date!
– Export excel (CVS) data, you can edit data on the PC side, let you to do more complex data statistics!

– Multiple currency conversions, automatically calculated according to the exchange rate, update the latest Exchange rates to facilitate the travel of your life!
– Edit the categories of cost, depending on your lifestyle, edit their own categories!

– Rich technical support, mature technology team, senior technology architect, ensuring continuous updates!

Enjoy it!
Download Budget and expense tracking
Cloud Keeper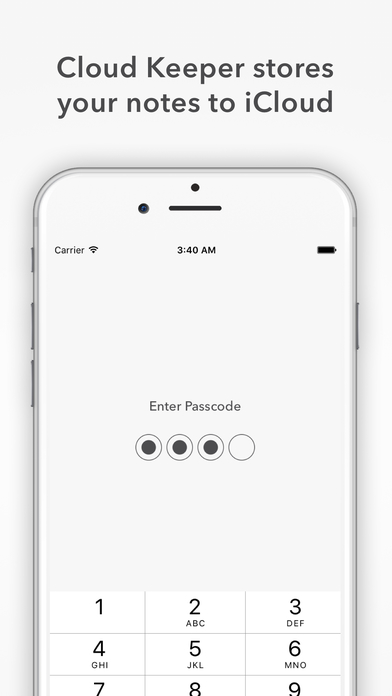 Normally $0.99.
We are glad to present you CloudKeeper – handy tool for websites passwords storage. Make a note, fill the fields and done! Cloudkeeper will remember and synchronize notes via iCloud.
Magical Beasts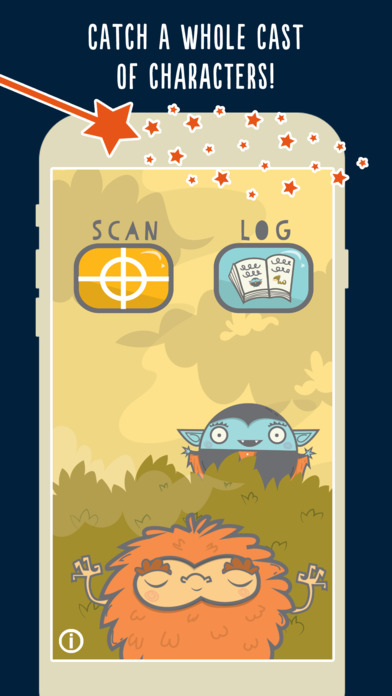 Normally $0.99.
Let's catch some magical creatures!

Hidden all around you are dozens of enchanted beasts, some cute and some treacherous.

Use your camera to locate hidden creatures and catch them!

How to Use:
• Grab your magical camera
• Begin a Spectral Location Scan (or S.L.S.)
• Discover deviously hidden monsters and charms
• Catch them before they escape
• Can you find every hidden creature?

Make sure your phone's camera is enabled to fully utilize your monster catching capabilities.

Features:
• Extensive monster log
• Personalized creature profiles
• The crew includes: Monstrous bigfoots, adorable yetis, boo-ful ghosts, squishy oozes, worried cupcakes, and many more

Now get our there, and find some monsters!
Tones
Normally $0.99.
Tones makes music creation easy for everyone. It really couldn't be any simpler. Even if you can't play a musical instrument, you'll be making cool sounding tunes in no time. You don't need any musical experience at all!

Tones is so simple that people of all ages, from young children to adults, can begin effortlessly tapping across sound pads and begin creating fun and interesting sounds that will impress your friends and keep you happily entertained for hours.

Features:
– Simply tap to activate or deactivate sound pads and start creating music straight away.
– Choose from a carefully selected range of high quality sounds.
– Adjust the speed of your tune in the tempo menu.
– Add extra columns to add length to your music.
– Shake your device to quickly and easily clear the display of active sound pads.
Map Locations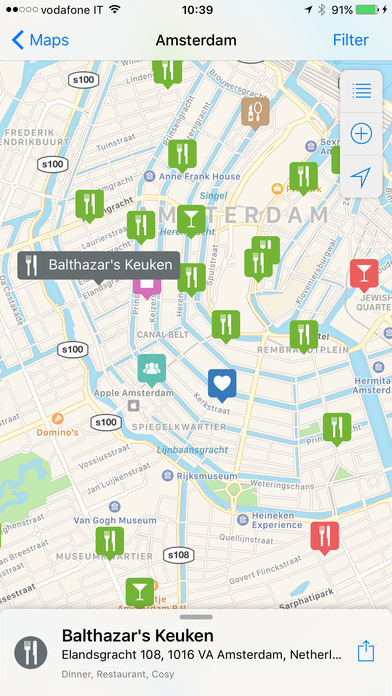 Normally $1.99.
Manage your favorite locations, save them in your maps, add an icon, color, rating or your own created tags.
Add photos with notes and create visits sorted by date.
Save your Map Locations files in iCloud Drive, Dropbox, Google Drive or send by email to share them with your friends or colleagues.

Keep track of your locations, whether it's your number one shops & restaurants, or the places you visit as a sales representative or realtor.

– Import and export your Map Location files
– Import and export CSV files for use in Excel or Numbers
– Export locations as PDF text document
– Save your files to iCloud Drive, Dropbox or Google Drive
– Import multiple contacts from your address book as locations
– Filter your locations
– Search through all your locations or existing points of interest
– Get directions to a selected location
– View your location in Google Maps
– View locations as a list
– Edit multiple locations at once using the list view
– Move locations between maps
– Change the size of the location pins
– Choose from 100+ icons and 10+ colours
– Create your own tags to identify and filter your locations
– Add visits to your locations
– Add photos with notes
– When info is added open website, email or phone with one click
– Restore deleted locations
– Email selected locations as text

The free version is limited to 10 locations, upgrade to create as many locations as you like.
---
Our deals and product reviews are picked by BGR's expert editors and team.

Follow @BGRDeals on Twitter to keep up with the latest and greatest deals we find around the web. Prices subject to change without notice and any coupons mentioned above may be available in limited supply.