If you purchase an independently reviewed product or service through a link on our website, we may receive an affiliate commission. Learn more.
If you thought yesterday's roundup of paid iPhone and iPad apps on sale for free was good, wait until you check out today's post. We've got 10 premium apps including a $25 beat maker for the iPad that have all been made free downloads for a limited time, so grab them while you can. There are also still a few freebies left in yesterday's post if you hurry.
This post covers paid iPhone and iPad apps that have been made available for free for a limited time by their developers. BGR is not affiliated with any developers. There is no way to tell how long they will be free. These sales could end an hour from now or a week from now — obviously, the only thing we can guarantee is that they were free at the time this post was written. If you click on a link and see a price listed next to an app instead of the word "get," it is no longer free. The sale has ended. If you download the app anyway, you will be charged by Apple.
Camera RX
Normally $2.99.
High-performance manual camera that takes photos by tapping anywhere on the screen.
Functions are concentrated at the bottom of the screen, so it's easy to operate, even on large devices. There isn't even a shutter-release button, so your device can be held comfortably while taking photos.
A simple user interface with high-performance functionality where the photo library and settings can be accessed with a swipe.

– Supports photo resolution of 4032×3024 for iPhone 6s and later models. (Please set the Maximum Resolution to "Highest Quality")
– Silent photography with no shutter sound. (Please set the Shutter Sound of the setting off.)
– Supports Live Photos. (iPhone 6s and later supported models.)
– Depth Map format. (iOS 11.1.2 and later supported models.)
– Confirm and save the Depth Map image.
– Supports RAW format. (iOS 11.1 and later supported models.)
– Plentiful image correcting and filter effect functionality using Adobe Creative Cloud.
– Manual operation of almost all functions, including focus, exposure and white balance etc.
– Option to store white balance settings as presets
– Works with telescopic, wide-angle and dual lenses
– Video recording with frame ratio adjustment functionality.
– Browse the photo library, and zoom in on images and videos to see detail.
– Anti-shake correction functionality.
– Grid display to aid photo composition.
– Spirit level function for both landscape and portrait photos.
– Light adjustment functionality.
– Display image's Exif information.
– Add location information and copyright information to Exif metadata.
Dunk – Dribbble Client
Normally $2.99.
Dunk is the best way to browse Dribble sots on your iPhone. We support:

– Automatic GIF animation playing
– Personal feed
– Like shots
– Comment shots
– Save all attachements shots
– Follow/Unfollow
– Share/Save shots
– Search for shots
– Browse followers and followers for all users

Disclaimer: This is not the official app
Download Dunk – Dribbble Client
KleeMoji
Normally $1.99.
Adopt A KLEEMOJI

Meet Tristan, the rare Alaskan Klee Kai Emoji and Sticker.

KleeMoji is the Only Emoji App for Alaskan Klee Kai lovers worldwide. ALASKAN KLEE KAI + EMOJI = KLEEMOJI

Now you can message friends and family allowing Tristan the KleeMoji to speak for you!! Face it, we all know how Klee Kai's LOVE TO SPEAK and how SMART they are!!

SHARE these stickers and let the world become more familiar with this beautiful and rare breed.

FEATURES

1.) KleeMoji will initially include over 20 original Emojis hand painted by talented artist Kresimir Kirasic.
2.) Ease of Installation.
3.) Keyboard EMOJI used for texting AND Facebook.
4.) For iMessage – Peel and stick Stickers to place anywhere on screen.
5.) FREE updates means always FREE new content.
6.) No IAP's, No Ads, No-thing to buy again EVER.
7.) Very Interactive Facebook Page – Inspire a KleeMoji today.

HOW DO I USE?

There are 2 Options to use the Emojis:

Option 1.) In any messaging app, using a custom KleeMoji keyboard you install.
Option 2.) In iMessage via Messages sticker App.

THANK YOU

A big THANK YOU to everyone who provided pictures of their fur babies to create these Stickers! AKK and Husky owners are the BEST!! Please keep posting pictures of your pets to the Facebook page @kleemoji and tag them #kleemoji.

SECURITY AND PRIVACY

On a more serious note, Security and Privacy are our #1 priority.

Using the keyboard Emoji in Option 1 will require you to "ALLOW FULL ACCESS" which allows KleeMoji to cut and paste the Emoji into your messages. This is an Apple requirement and not a developer requirement.

The warning when installing the keyboard for OPTION 1 sounds scary however please know that KleeMoji nor Fuzzy Sword, LLC NEVER COLLECT ANY PERSONAL DATA FROM YOU. Your data is safe.
GoodShadow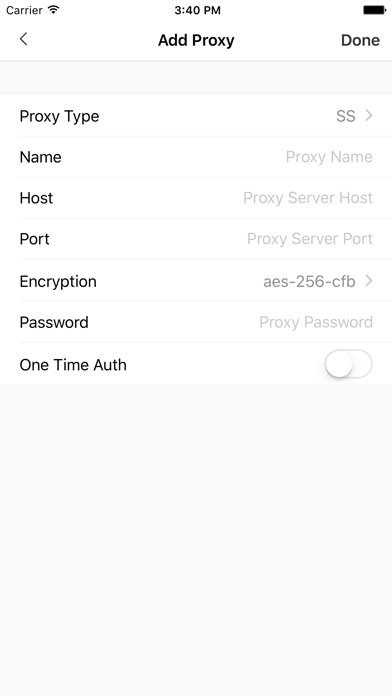 Normally $0.99.
Smart Proxy Utility
BeatMaker 3
Normally $24.99.
▸ REDEFINING MUSIC PRODUCTION

BeatMaker brings unmatched efficiency and depth in an intuitive audio and MIDI workstation.
Look no further, the power of traditional desktop software and real hardware is now united into one single production studio.

▸ PLAY • PERFORM • RECORD

Its streamlined workflow lets you perform and shape your ideas quickly and effectively, turning your instruments into full productions. Inspirational performance tools such as repeat, roll, swing, key scales & chords and macro controls will boost your creativity tenfold.
Take control of it all with your MIDI gear and the new smart binding system.

▸ CRAFT YOUR OWN INSTRUMENTS

128 banks of 128 pads, where each one of them is a full-fledged instrument with multiple dimensions.

Record and chop live, assemble, mangle and resample: our state of the art sampling engine will sculpt your ideas, giving life to your instruments with a full modulation and layering system.
With ZPlane's Elastique live stretch and pitch shift, adjust your loops and instruments to match the tempo or go experimental.
You can even integrate your favorite synth & effect apps with full AUv3 and IAA support.

▸ PRECISE SEQUENCING

The classic timeline based pattern & song editor gives all the modern sequencing features you'd want to arrange complete tracks.
Adding to this foundation, the new flexible Scene Mode opens up opportunities for remixing and live performances, looping and arranging clips in new ways.

All the patterns, automations and sequencing tools are available right where you would expect.
Add audio tracks to the mix, stretch them, turn your arrangements into a complete masterpiece.

You can even play in sync with other software using Ableton Link.

▸ INSPIRATIONAL LIBRARY

The ever growing sound store will bring premium and exclusive content to your own library. The genius of our sound designers will enhance your productions instantly, whether you're looking for a classic 808 bass or exploring new musical genres.

▸ FULL FLEDGED MIXER

Multi-channel recording & input/output routing is now a reality with the support of USB audio interfaces. Fine-tune your mix with the modern mixing board: every track, every pad has its own channel with unlimited effects and up to 8 sends.
Add new depths to your sound with our palette of effects (internal or external AUv3/IAA).

▸ EXPORT AND SHARE

Export your compositions and separated elements into single stems to share, re-use, re-work, re-master within a traditional studio setup
Extreme Week Calendar
Normally $1.99.
Light version of the popular Extreme Agenda organizer app. It gives you a 7 day week view and inline day view to add great features not found in the default calendar.

Use it as a great week calendar, or as a trial to see the quality of our advanced Extreme Calendar and Extreme Agenda solutions. Once you are ready you can easily upgrade to the more advanced products from within the app.

Features Include:

Great Calendaring
• Powerful Week and Timeline Day with inline editing.
• Uses and expands on your native calendar data.
• Sync like you would with the default calendar(Google, iCloud, Exchange).
• Advanced repeating event options.
• Move/Copy Events
• Event Templates
• Email Events
• Show events on Facebook
• Military time, ISO week, and week start options.
• Uses time bars and icons to keep you informed at a glance
• Filter events based on iCal calendars.
• Almost 200 professional icons to mark your events

Power and Flexibility
• Universal Support
• TextExpander Support
• Portrait and Landscape Support.
• Retina Display Support.
• Background and color theme choices.
• Help System

• Easily upgraded to Extreme Calendar or Extreme Agenda Planner
Download Extreme Week Calendar
Groovy
Normally $0.99.
●●● #1 Photo & Video app in Korea ●●●

Get the photo you're looking for, even if you don't own the equipment.

A lot of beautiful photo filters created by professional photographers, be able to adjust filter levels, and get amazing effect by mix-up different filters.

Your photo art creation will be fun and easy, sharing out with stunning effects on Instagram, Facebook etc.

Enjoy your photo life with Groovy!

● Real-Time Camera Filters and Effects.
● 15 Professional Filters For Fabulous Results!
● Super Easy and Fast Editing Tools.
-Film,Dawn,Snowing,Antique,Exposure,Level,Shadow,Sharp,Balance and more.
● You can share your favorite photo for Snapchat, Instagram, Facebook and your favorite social networks.
● Language Support
- Korean, English, Japanese, Chinese (traditional and simplified).
iPalettes – Color palettes
Normally $2.99.
iPalettes – The easiest way to create awesome color palettes!

** Why should you use it? **
– You need a color range but you don't have any idea to make it.
– You need a tool to choose color schemes.
– You need a color converter between HEX, HSB, RGB, CMYK.
So, iPalettes will provide tools and give you ideas to create many beautiful palettes.

You can choose from 1000+ color palettes in Inspiration tab. In addition, you can edit and save your palette to review it later. At the end, you can save it to Camera Roll and share it to Facebook, Twitter, Instagram, Email or AirDrop as you want.

With iPalettes, there are 3 ways to create a palette:
1. From Photo Library or Camera
iPalettes will analyze image colors and create the best palette from it, but you can edit this palette as you like
2. From Color Picker Tool
3. From Pantone
Pantone is a color range to create palettes.

** How to use? **
There are 2 main tabs, Inspiration and My Palettes. Inspiration is a list of suggested palettes. My Palettes is a list of palettes that you saved. Tap and hold item in My Palettes if you want to delete it.

iPalettes is the best assistant for your work!
Download iPalettes – Color palettes
Fast Fingers-Memory Game IQ
Normally $2.99.
Perfect memory game based on colors and reaction.

Simply tap on colors as fast as you can in the highlighted order and gain better high-score each time.
Train your brain, improve memory and finger swiftness on the go.

Help children keep their memory fit with this simple color game.
Download Fast Fingers-Memory Game IQ
myPain Journal
Normally $2.99.
Chronic pain robs you of your life or at least of your ability to live it the way you want. myPain Journal is a first step towards gaining that control back. Tracking your pain and your triggers allows you to understand and master your pain.

Too many times chronic pain sufferers have left a medical office with no hope or even feeling like their pain was not believed. Knowledge is power. Being able to show the step-by-step pain journey can help break this cycle.

myPain Journal easily exports to a spreadsheet for analysis by you or a trusted medical professional. With the information available it is possible to run analysis on the data to find deeper connections between your daily life and your pain. The data can help doctors to more quickly diagnose and treat your pain.

myPain Journal can be used simply for tracking pain levels over time, or for a more clear picture of your pain journey, can be customized to track multiple activities and medicines.

———–

You should be in control of your own life. Your schedule and availability should not be controlled by your Pain. myPain Journal's goal is to quickly allow the tracking of pain and regular events that relate to your personal pain journey. Empowered with this knowledge you can then become the master of your life once again.

This app is in constant development with many enhancements and new features being added regularly. Please feel free to contact us if there is a feature you would like to be included in a future release.
---
Our deals and product reviews are picked by BGR's expert editors and team.

Follow @BGRDeals on Twitter to keep up with the latest and greatest deals we find around the web. Prices subject to change without notice and any coupons mentioned above may be available in limited supply.