If you purchase an independently reviewed product or service through a link on our website, we may receive an affiliate commission. Learn more.
It's the day before Valentine's Day and you still don't have a date. You could spend the next 12 hours desperately swiping right on a variety of dating apps. Or you could just download all of these free apps and distract yourself until Valentine's Day is over. Both are valid options, and we won't judge you either way.
This post covers paid iPhone and iPad apps that have been made available for free for a limited time by their developers. BGR is not affiliated with any developers. There is no way to tell how long they will be free. These sales could end an hour from now or a week from now — obviously, the only thing we can guarantee is that they were free at the time this post was written. If you click on a link and see a price listed next to an app instead of the word "get," it is no longer free. The sale has ended. If you download the app anyway, you will be charged by Apple. Subscribe to our feed to be notified as soon as these posts are published, and you'll avoid missing the sales we cover.
Alien Invasion – Tank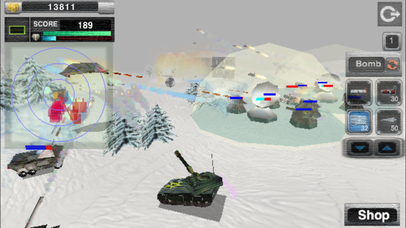 Normally $0.99.
– SECENARIO –
One day, opened the door of the dimension of alien.
The sky was already blocked by alien species. Best weapon in the ground that the remaining tanks as well …

– MISSION –
Get rid of the dimensional gate.
Dimensional gate must be closed in order to save the Earth's crisis.

– OPERATION –
The operation is very simple 3D tank game.
Attack a single click, and Put the flag where you try to move.
Download Alien Invasion – Tank
---
GoTV – M3U IPTV Player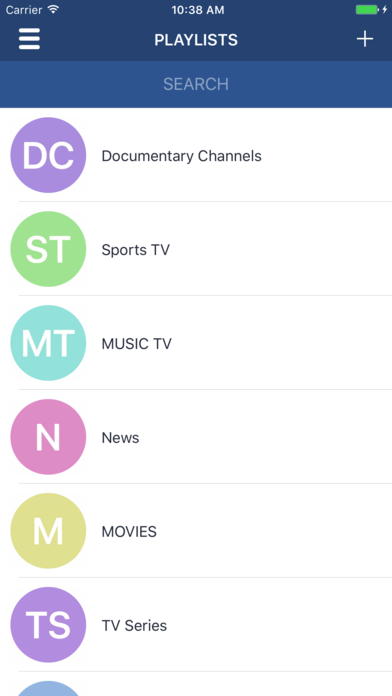 Normally $0.99.
GoTV allows watching live TV channels on your iPhone or iPad. Add a link to a M3U playlist or paste it to the app and watch online TV. IPTV technology allows you to watch live TV from your cable provider or free live TV channels wherever you are. With this app you can watch your favourite sports team or music channel while you are on the train or while you lay on the beach. You only need an internet connection.
Download GoTV – M3U IPTV Player
---
Inspire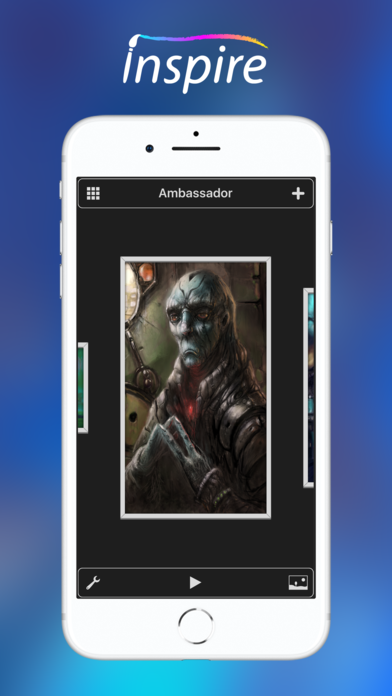 Normally $3.99.
Available exclusively on the App Store, meticulously designed to be beautifully powerful and painstakingly engineered for iPhone — Inspire delivers an incredibly fast and realistic painting, drawing and sketching experience that you can take with you wherever you go and use whenever inspiration strikes.

Our proprietary painting engine Sorcery™, based on OpenGL, takes full advantage of the GPU to render brush strokes with brilliant 64-bit color, laser-sharp sub-pixel precision and insanely fast speed. While the strokes of a wet oil paint brush look beautiful on their own, the breathtaking blending effects of a dry brush will absolutely stun you. Graze the canvas with just a bit of pressure to add a subtle blur to your artwork or use stronger pressure to actually mix existing colors on the canvas together to create new ones.

Whether you're a beginner, expert, or somewhere in-between, you will enjoy the simplicity and power of the most intuitive and compelling illustration app for iPhone, Inspire.

Brushes
• 80 high quality brushes to choose from, divided into 8 useful sets: Oil Paint, Airbrushes, Basic Shapes, Graphite Pencils, Wax Crayons, Markers, Chalk and Textures
• 70 more brushes are available in the Inspire Shop, divided into 7 sets: Complex Shapes, Paint Splatter, Spray Paint, Shape Outlines, Charcoal, Patterns and Pastels & Conté
• All brushes can be used as a Wet Brush, Dry Brush (Blending) or Eraser
• Over 20 different settings are available to customize brush strokes with powerful versatility and variation

Painting
• Sorcery™, the fastest 64-bit painting engine on the App Store
• Full-fledged pressure sensitive painting with 3D Touch
• Create a canvas of any size up to 6K (24MP)
• Dual-texture brushes
• 64-bit color
• All device orientations are supported all the time — switch from portrait to landscape painting with ease
• 1000 levels of undo and redo are available
• Touch and slide hotspots can be used to quickly change brush size, opacity and pressure without opening a menu
• The eyedropper tool can be used with a touch and hold gesture to select paint colors from the canvas
• The canvas can be moved around, rotated and zoomed in and out up to 6400%
• Use your Apple Watch as a companion to perform actions, select colors and quickly glance at how long you've spent on a painting
• Create a painting right within the Messages app, starting from a blank canvas or an image from your Photos

Canvas Playback Video Recording
• Brush strokes are automatically recorded as you paint without any delay
• You can play the video of your artwork being created stroke-by-stroke directly in the gallery
• Exported videos are high quality HD at up to 1080p resolution

Color Picker
• Choose any paint color you can dream of with the intuitive color picker
• HSB and RGB sliders accompany a large color circle, color square and opacity slider
• Your latest colors are saved to a palette automatically while you paint
• You can also save your favorite colors to a palette with drag and drop

Visit snowCanoe.com to check out more screenshots, videos and artwork.
---
PhotoJus Bokeh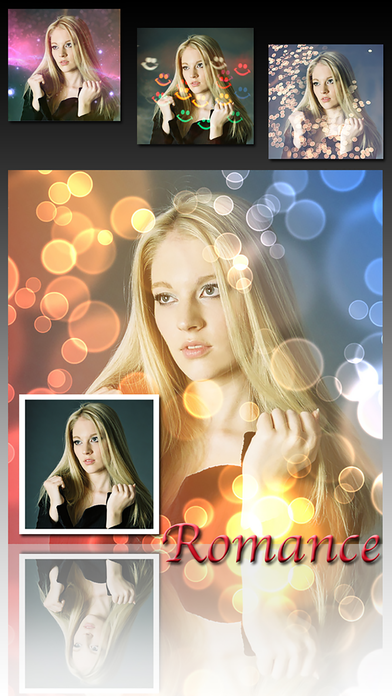 Normally $2.99.
Do you want to add romantic, fantasy, gorgeous feel to your photos?

Bokeh is originally pronounced in Japanese for blur effect produced in out of focus image by a lens. Different shapes of bokeh can be produced from lens aberrations and aperture shape. Bokeh effects can show depth of field of a photo.

We have more than 5 MILLION users, so we know what you want.

There's no need DSLR camera to create bokeh effects now. You can have bokeh photo instantly with this app. Transforms your photo into various nice effects by adding bokeh to your photo! All effects are designed together by professional photographers and real artists to provide you the most amazing effect to your photo.

* INSTANT EFFECTS.

* LIVE CAMERA PREVIEW.
Allow user to see how does an effect looks before capturing.

* EDIT
User may erase/remove bokeh on face after capturing.

* Share to INSTAGRAM / FACEBOOK / TWITTER

* Save to PHOTO ALBUM

Contact us at sales@ninecurves.com for any feedback or idea to improve the app. Visit us at http://www.photojus.com for more information.

Don't wait and download now.
---
Piczer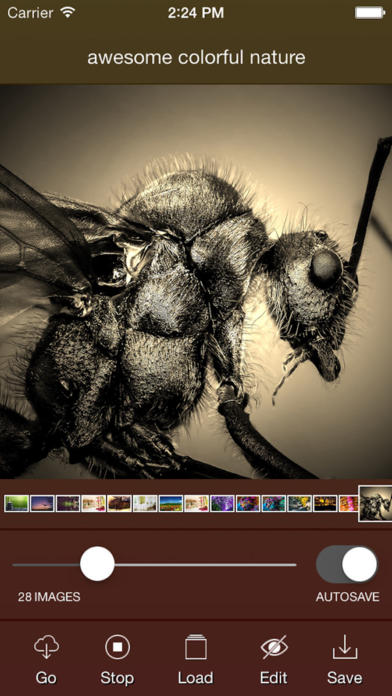 Normally $1.99.
Piczer is a powerful search engine for photo combined with a powerful image editor for a quick and easy way to edit your photos on the go with no fuss.

Here are some of the amazing features:
– Apply Endless Effects
– Search photos using keywords
– Autosave photos to library
– Set limit for images with just a gesture
– Thumbnail photo picker
– Amazing Stickers
– Crop, Rotate, Flip
– Adjust Brightness, Contrast, Saturation & Colors
… and much more
---
Planett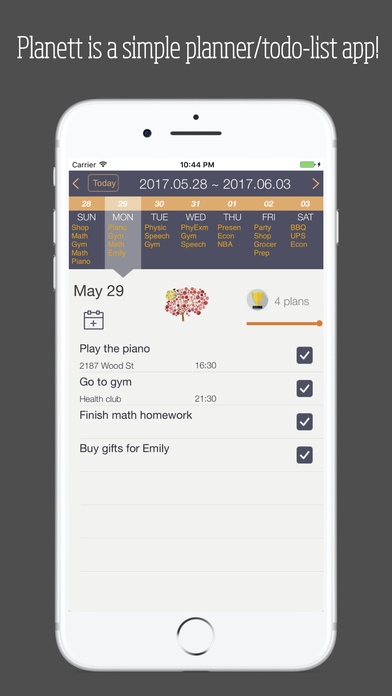 Normally $1.99.
Planett is a simple planner/todo-list app!

◊ Week-at-a-glance interface makes it easier for you to keep track of your plans ◊

The top bar shows all your plans in that week with abbreviated tags. Too lazy to create a tag for each plan? No worries! We will automatically create tags for you! Of course, you could also customize it yourself!

◊ No confusing options and complicated instructions ◊

Frustrated with planner apps that have too many unnecessary options that only confuse you? Planett is here to save you! Planett gives you the same feeling of simplicity as writing with a paper planner. With the minimum input, Planett plans your day with the most user-friendly designs like no other app does.

◊ Decorate your daily list by posting a picture of the day ◊

Make your lists extra special by uploading a memorable photo each day! By clicking on the default picture, you could change the picture and display a photo of your own. All your pictures are saved locally, which gives you a private place to record your day!
---
Sums Up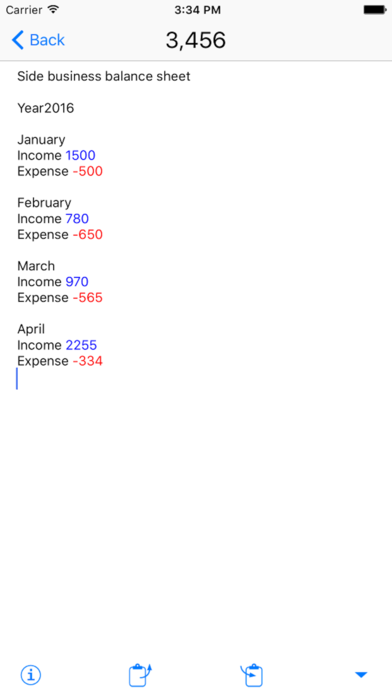 Normally $1.99.
It adds numbers in your text. If you already have a note containing numbers, copy and paste it to Sums Up and it will show you the total.

Positive numbers are shown in blue and negative in red. The app only adds, but subtraction can be done by using negative numbers.

When done, you can copy the note and the total to your clipboard.
---
Taps: Beautifully Simple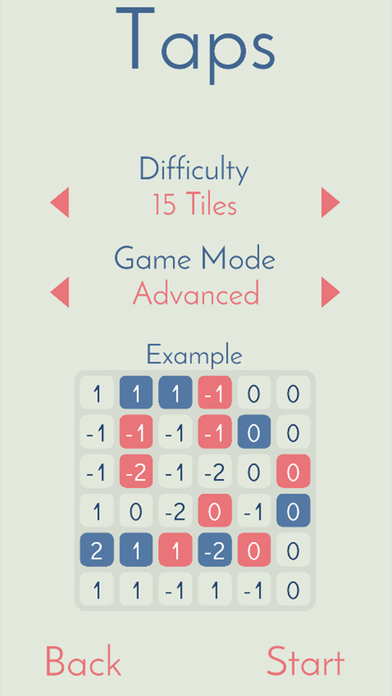 Normally $1.99.
Open your mind to the simplicity of Taps and discover the ever growing challenge that awaits.

* Evolve your strategy to play your way through our campaign modes with 4 different styles of play
* 400 campaign levels to enjoy
* Play an infinite number of custom games at your preferred difficulty
* Choose between the classic two grid view, or the new single grid view
* Compare your times globally and with friends
* Disable the timer and just relax as you play, with the lovely soundtrack

Take the journey and enjoy the puzzle you have been waiting for.
Download Taps: Beautifully Simple
---
Week Calendar Widget Pro
Normally $1.99.
NO need to unlock your device to see your calendar events!!!
Displays your existing calendar events from multiple calendar sources into one widget configurable view. Displays up to 7 days, tap on any day's header to go to day view mode. Navigate your schedule for past and future events from the widget. Technically, there is no need to unlock you device and see your event details such as: location, attendees, notes ..etc.
Suitable for people with busy schedule such as work and school.

The widget includes:

․ Full Calendar event details (title, date, time, attendees, notes , location)
․ Day timeline
․ Week View timeline
․ Scroll through 24 hours
․ navigate through past or future days and weeks
․ Tap on event to open event or iPhone calendar
․ Handles complicated event overlapping
․ Assigns colors to events
․ Choose to show/hide any day of the week
․ Choose first day of week
․ Choose number of days to show in the widget
․ Control the height of the widget from setting

The app remembers the last screen the user was viewing or it can be configured to jump to today or current week.

Please try our "Reminders widget" app that provides a nice widget for the built-in iOS reminders app.

More features will be added soon!
Please send us what you want! We will add it!
Download Week Calendar Widget Pro
---
Our deals and product reviews are picked by BGR's expert editors and team.

Follow @BGRDeals on Twitter to keep up with the latest and greatest deals we find around the web. Prices subject to change without notice and any coupons mentioned above may be available in limited supply.