What better way to combat hump day than with a brand new selection of paid apps gone free. For a limited time, all nine of the apps below are free to download on the App Store, so act fast and grab them while you can. And if you're lucky, a few free apps from yesterday's post might still be free too.
This post covers paid iPhone and iPad apps that have been made available for free for a limited time by their developers. BGR is not affiliated with any developers. There is no way to tell how long they will be free. These sales could end an hour from now or a week from now — obviously, the only thing we can guarantee is that they were free at the time this post was written. If you click on a link and see a price listed next to an app instead of the word "get," it is no longer free. The sale has ended. If you download the app anyway, you will be charged by Apple.
Draw Pad Pro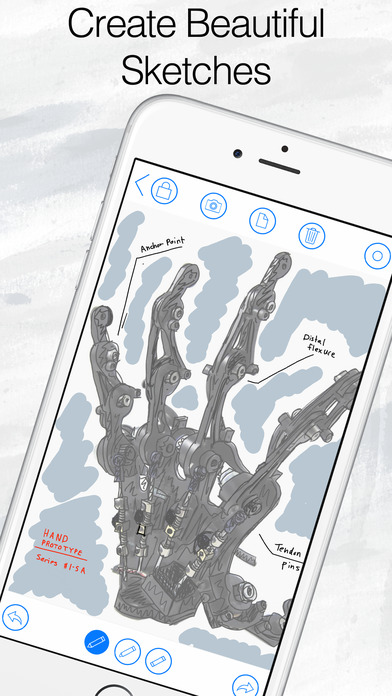 Normally $2.99.
With nearly 3 million downloads to date, Draw Pad Pro is a clear and compelling choice for taking notes. The app is designed as a beautiful and innovative way to create and manage all your thoughts, ideas, sketches, scribbles, and more. It offers a variety of customization options, powerful productivity features, and sharing capabilities. Draw Pad Pro is built to take advantage of the latest in iOS technology, and works beautifully on all your devices.

Download Draw Pad Pro today, and enjoy its simplicity and functionality. Use the app for your next big idea or project.
---
FX Maker 360 Pro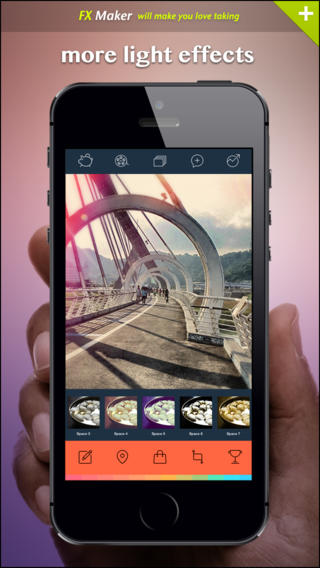 Normally $2.99.
You can take a regular photo and apply over 360+ effects to create unique looking picture. Effects are grouped into folders including: Lomo, Classics, Vintage, Film, Premixed, Black & White, Scratches, Light, Textures, Space, Vignette.

◉ KEY FEATURES
FX Maker 360 turns an iPhone and iPad into a perfect light effects camera. It reproduces all features of an instant camera and 360+ extra effects, from the operations to the results, Experience the new world of an instant camera.
---
Gestures Launcher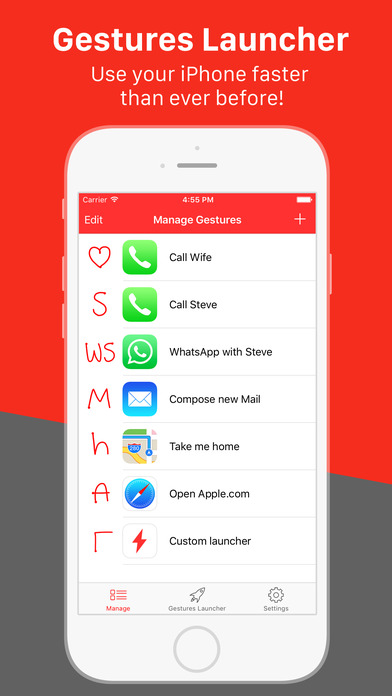 Normally $2.99.
Gestures Launcher – Use your iPhone faster than ever!

+ Gestures Launcher is an App launcher, that works with gestures
+ Pick an action (e.g. calling someone) and append an individual gesture to it
+ Drawing gestures will immediately perform the desired action
+ Gestures Launcher will help you accomplish more in your daily routine!

TOP FEATURES

+ Pick from a wide range of already integrated actions like FaceTime, Message, Mail or WhatsApp!
+ Create your own custom launchers with the App URL Schemes of your favorite apps!
+ Gestures Launcher supports multi stroke gestures for a wide variety of possible gestures!
+ Put Gestures Launcher into your iPhone dock for the best user experience!

SOME USE CASES FOR GESTURES LAUNCHER

+ Call someone via Phone, FaceTime Video or FaceTime Audio: No need to search for persons in your long favorites list anymore!
+ Send someone a message via Mail or Messages!
+ Compose new mails with a defined receiver: Useful, if you have to send mails to a particular person on a regular basis!
+ Chatting with a friend regularly on WhatsApp and have plenty of other chats opened? Add a gesture that will automatically take you to that person's WhatsApp chat!
+ You are lost somewhere? Add a gesture to find the fastest route back to your home depending on your current location!
+ Open your favorite websites with a gesture!
+ Need a caffeine shot? Add a gesture to automatically open Apple or Google Maps to show the nearest coffee shops
+ Add any other custom actions from your apps, that support App URL Schemes to flawlessy integrate Gestures Launcher into your daily routine!

WHY IS IT BETTER THAN OTHER LAUNCHERS?

– Other apps allow you to create shortcut icons on your screen
– If you have plenty of shortcut icons, you will have to search for the right one, each time you want to launch an action
– This will take a significant amount of your time
+ With Gestures Launcher you don't have to search for the shortcuts!
+ All shortcuts are already in your head!
+ Just open the app and draw your gestures! Easy as that!
---
GoodCounter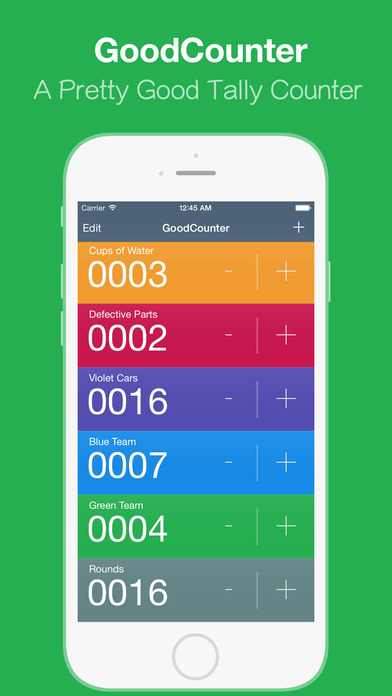 Normally $2.99.
GoodCounter is a simple, but beautiful tally counter. It offers innovative features that are not shared by other counters!

TOP FEATURES

+ Count without looking at your iPhone with the innovative Fullscreen Mode
+ Get haptic feedback: your iPhone vibrates and/or plays a sound, when a button is pressed (changable in the iPhone settings app)
+ Use swipe gestures to easily navigate through the most important actions
+ Add the GoodCounter widget to the today view in order to quickly access your most used counters (up to two counters can be added to the today view)
+ GoodCounter also runs on your Apple Watch! Use it to control your counters from your wrist!
+ Add as many counters as you want to count anything you want!

SOME USE CASES FOR GOODCOUNTER

+ Count the sets you perform during sports – great for bodybuilders or athletes! Espacially if you use GoodCounter with an Apple Watch!
+ Count the hours you've studied so far for a school or college exam
+ Count your daily intake of cups of water or meals
+ Count the points for different teams at personal sport events
+ Count your daily achieved goals
---
Hidden Wonders of the Depths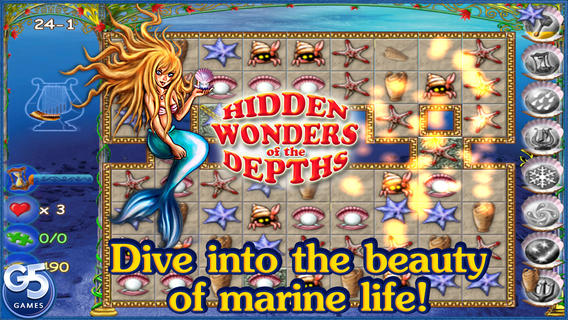 Normally $1.99.
Discover the beauty of marine life in this exciting mix of match three, mahjong and hidden object fun!
Match three gems in a row before time runs out to unlock underwater inhabitants and reach the bonus level. Collect ancient artifacts, discover hidden treasures and help a crab to build a fantastic home for a mermaid.

● 204 exotic locations deep within the ocean
● 25 challenging levels to keep you entertained
● Four bonus levels and eight puzzles to solve
● 39 ultimate achievements to earn
● Stunning underwater scenes
● Game Center Support
● iPhone 5 support
Download Hidden Wonders of the Depths
---
L:st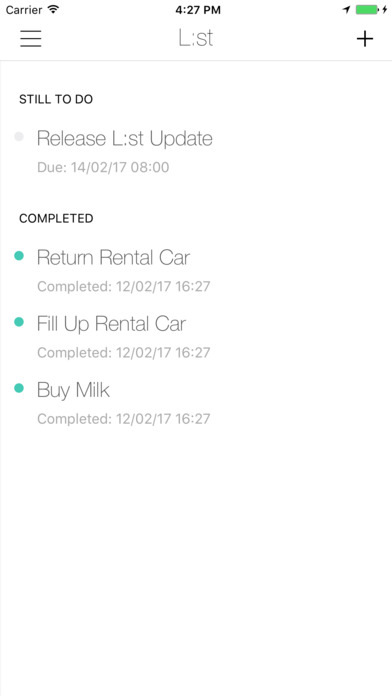 Normally $0.99.
L:st is a simple to do list app that puts all your tasks into one list.

Create tasks, set due dates, and set reminders to keep you on track. Easily let people know what you're up to by exporting your to do list via email.

L:st has a smart reporting tool that generates a report to let you know how productive you're being. If you think you're doing well you can share this report with friends across various social services.
---
Montezuma Puzzle 4 Premium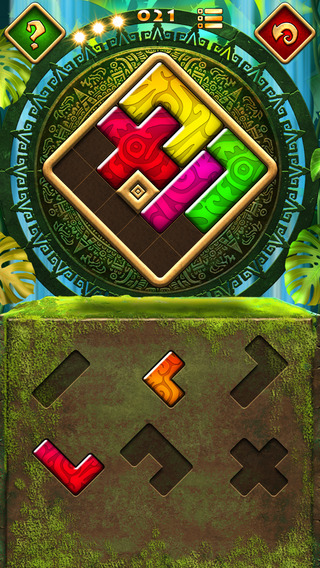 Normally $0.99.
Montezuma Puzzle is a relaxing and logical tiling Puzzle game in the Ancient Aztec Empire scenery. Arrange the puzzle shapes in the right patterns. Sounds simple? Try out!

Features:

-100 unique patterns to arrange
-easy and intuitive
-one touch control system
-delightful graphics and chill music
-unlimited hints
Download Montezuma Puzzle 4 Premium
---
My Town : Beauty Spa Saloon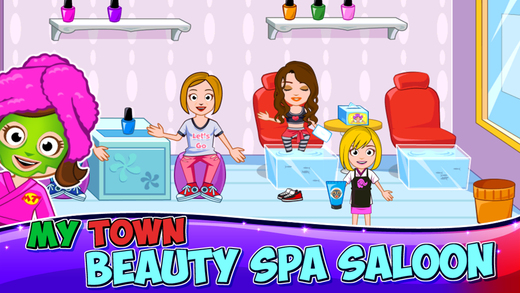 Normally $2.99.
Treat yourself to a relaxing adventure at the Beauty Spa Saloon. Get excited choosing your new haircut, style and colour your hair, get a feet massage, get your energy flowing at the gym or simply relax with a veggie shake in the jacuzzi listening to some cool music!

We keep making our games better and better for you to enjoy
* NEW! Character can now blink ;)
* NEW! You can now dress our characters with Shoes.
* NEW! Change hair styles for all characters !

*** Played by over 3 million kids world wide ***
*** 5/5 Star rating Top #1 feature on leading parents and teachers blogs ***
*** Easy enough for 3 years old to play with parents, Exciting enough for 12 year olds to play alone! ***

WHAT IS MY TOWN ALL ABOUT
Let you child experience daily adventures playing our digital pretend play dollhouse games. With lots of familiar location children encounter daily in real life, let them simulate relationships among characters, run far off into the imaginary world that has no boundaries.

FEATURES:
* NEW! Character can now blink ;)
* NEW! You can now dress our characters with Shoes.
* NEW! Change hair styles for all characters !
– Explore all of My Town's beauty spa saloon rooms. Hair saloon, clothing store, nail saloon, Gym, Jacuzzi, Sauna and more!
– New characters to create your story with
– Foot massage, face mask treatment, nail polishing, hair colouring are just part of your visit to the beauty spa saloon.
– Discover all gym activities, see the people train and sweat.
– Visit the Beauty Saloon Store and check out the new bathing suit collection.
– No time limit, pressure points or score. Pure pretend play.
– No ads or in app purchases

PLAY, IMAGINE, DISCOVER
With so many activities and props our new addition to my town will be the base foundation for every kids imaginary game play and creativity. That is why Preschool teachers and parents recommend us!
Download My Town : Beauty Spa Saloon
---
Note-Ify Notes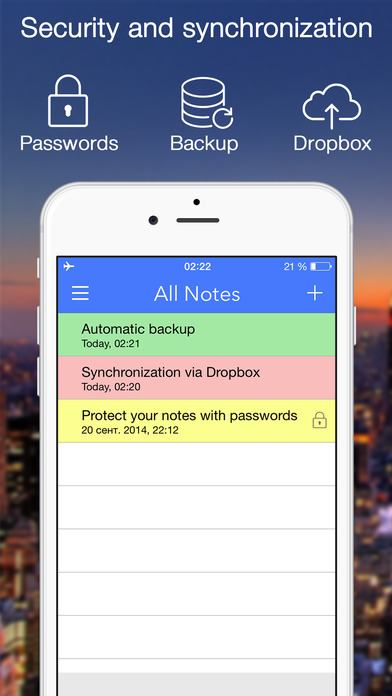 Normally $0.99.
«Note-Ify Notes» – is a simple and convenient note-taking app. Organize your notes, ideas, shopping lists, tasks and different reference information. It features user-friendly and customizable interface.

Key features:
– FOLDERS – for easy grouping of notes
– ICLOUD-SYNC – Your notes are available on the iPhone, iPad, Mac OS X *
– COLORS – if you want to highlight the different types of notes just mark Important notes as red, Affairs – as green (for example)
– Favorite Notes – select and group important to you notes
– PASSWORD on a separate note – you can lock notes with password that contain confidential information (passwords, card numbers, love letters ;-))
– MAIL-TO-SELF – fast "one-click" sending of notes to the selected email-address, don't waste your time on typing your email. Just click on the button and note is in your mailbox
– SKINS, FONTS, COLORS – configure the application so as you want