If you purchase an independently reviewed product or service through a link on our website, we may receive an affiliate commission. Learn more.
As you sit there behind your desk doing everything you can to combat distraction on this slow Friday, we're here to throw a wrench in the works with a new selection of paid apps gone free. Spend your lunch break downloading some free apps while they're on sale, and if you don't see anything that piques your interest, you can check out yesterday's post to see if there are any stragglers.
This post covers paid iPhone and iPad apps that have been made available for free for a limited time by their developers. BGR is not affiliated with any developers. There is no way to tell how long they will be free. These sales could end an hour from now or a week from now — obviously, the only thing we can guarantee is that they were free at the time this post was written. If you click on a link and see a price listed next to an app instead of the word "get," it is no longer free. The sale has ended. If you download the app anyway, you will be charged by Apple.
Formulas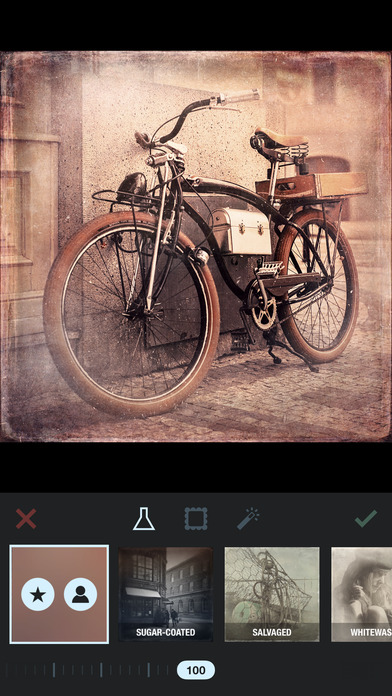 Normally $1.99.
Dozens of custom, multilayered photo effects unlike anything available on the App Store, ranging from basic color and tonal to authentic vintage film emulations, textured finishes, and painterly and artistic styles. Built with scientific precision by some of the most talented artists in the mobile photography community, these effects truly deserve the "Formula" accolade. Each is meticulously constructed from components that are expertly-crafted by renowned photographer Dirk Wuestenhagen and that themselves are fully-fledged effects in the traditional sense including textures, filters, gradients, adjustments, and much more. Each formula goes through a vigorous testing process to ensure compatibility with a wide range of scenes, subjects, and editing styles from landscapes and cityscapes to street photography and portraits.

Dozens of custom frames expertly-crafted by renowned photographer Dirk Wuestenhagen, which include high quality scans of vintage paper, worn fabric, weathered stone, and a multitude of other materials and substrates that are then refined, blended, and fine-tuned to perfection in an arduous post-processing regimen aimed at exposing naturally occurring character lines, blemishes, and impurities. Moreover, a great deal of attention is given to specific color tones within an overall limited spectrum of earthy hues that are deemed to work best with images.

One-tap Auto Adjust tool that automatically analyzes color and tonal levels in an image and makes adjustments accordingly, thereby producing professional results with no effort whatsoever.

Beautifully designed and streamlined UI that is intuitive and easy to navigate. A lot of thought and effort went into making the UI appealing to and accessible by users of all skill levels.
---
IntelliBoard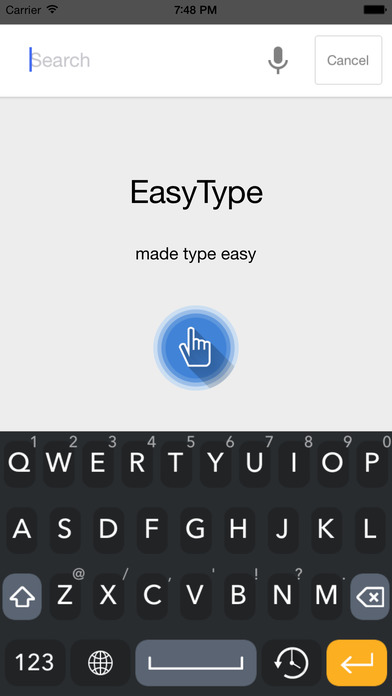 Normally $0.99.
IntelliBoard is a new Keyboard extension for IOS, It has a functionality call SwipeSelection by which you can use swipe/pan gesture to move the cursor/ insertion point of the input field you are editing without leaving you finger from the keyboard which gives you a more intuitive and immersing input experience.
---
Monster Pinball HD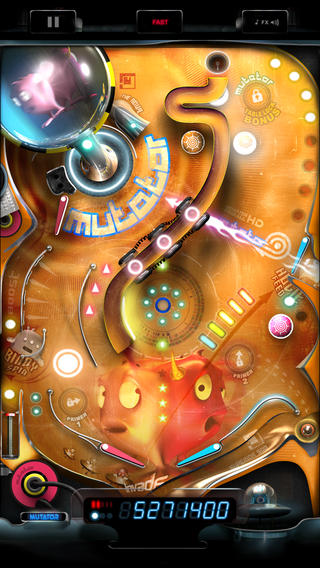 Normally $0.99.
One of the most successful and loved pinball apps has been given a massive upgrade with new graphics, goals, achievements and single table play modes…and all in glorious HD! Simply the most action packed pinball game you have ever played with its six linked tables bringing you into the mind boggling pinball world of Monster Pinball HD and sending you into a spin at every flick of your many paddles.

"Awesome" — it's a word you hear a lot from fans of Monster Pinball. Monster Pinball HD offers all new achievements, stunning HD graphics, zany sound effects, automatic table switching, high scoring, fast action, single table play modes and hours of fun that will keep you coming back for more.

Featuring
•Achievements section with 29 of its own new goals.
•Single table play mode is now set as 6 of the achievements – Achieve the goal on a given table and you can then select to only play on that table if you wish.
•Integration with Game Centre.
•Over 500 goals with in play achievement activations.
•iPhone 4+ retina display compatible.
•iPhone 5 compatible with in play features.
•Specifically designed for all iOS devices.
•Landscape and portrait table rotation with your iPad and iPad mini
---
Mystery of Haunted Hollow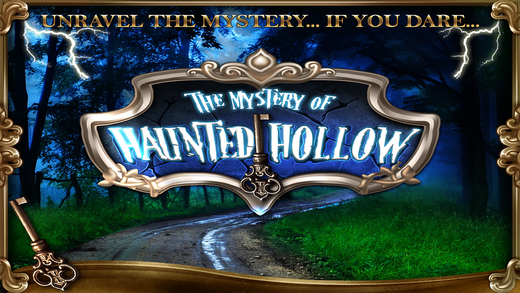 Normally $1.99.
You arrive at the footsteps of Hollow alone.

Armed with only an empty suitcase, and faint memories… you are determined to discover the details of the life you once lived here.

At the footsteps of the entrance, a familiar apparition appears, leaving you few answers, and an obscure note shunning you away from town.

Haunted by visions of your past, and suffering from amnesia for almost ten years, you embark on a quest to discover buried secrets, putting the pieces of the puzzle together of the life you once had, and to find out once and for all, what happened to your missing family, and this once thriving village.

Armed with a suitcase, a book, and a compass, you roam the desolate area of Hollow, picking up clues, solving puzzles and riddles, & finding journal entries with clues to your past.

Will the secrets you unveil be more than you had ever imagined?

——————————————————————

Intuitive Design:

Designed with the player in mind, it's easy to navigate the world of Hollow with puzzles designed for both the novice, and hardcore player.

Stunning & Realistic Artwork:

The world of Hollow looks hauntingly realistic, with scenes, and locations full of stunning detail & character.

Professional Music & Sounds:

Professionally recorded audio and sounds make Hollow come to life with unnerving effects, and music.

Addictive & Compelling Gameplay & Story:

Compelling even for non-gamers, the story and puzzles will draw you in, inviting you to finish this game to discover the truth, and secrets behind Hollow.
Download Mystery of Haunted Hollow
---
ReliCam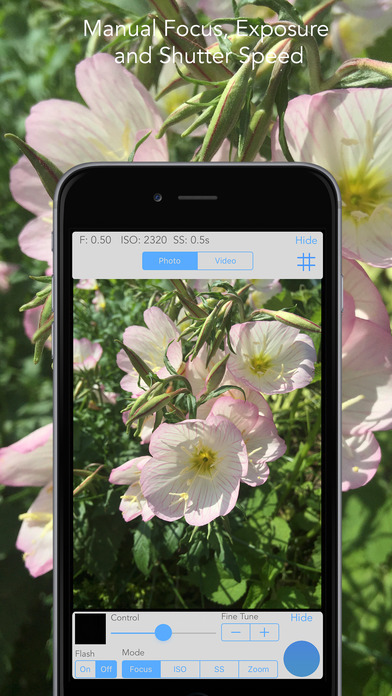 Normally $0.99.
Focus. You Control.
ReliCam, the Manual Photo & Video Camera App made with all photographers in mind.

ReliCam gives you Manual Controls to take advantage of your device's camera for Photos and Video including:

Focus | ISO | Shutter Speed | Zoom

Other features include:
Grid Lines
Heads-Up Display
Fine Tuning Control
Sharing
Auto Focus
Hi and Low Resolution option
---
SquirrelWarz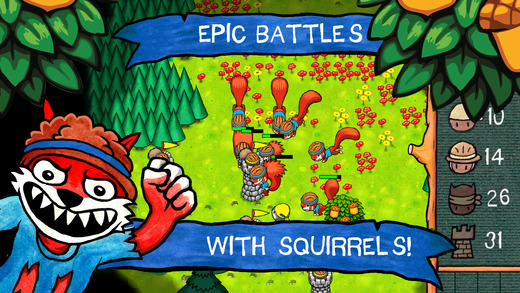 Normally $1.99.
The squirrels have organized and chosen you as their leader! Gather resources, protect your home tree, and reclaim your territory with your own loyal army of furry fighters.

• Great for beginners new to real time strategy games.
• No ads.
• Beautiful hand-drawn and watercolor animations.
• Original soundtrack filled with melodicas, Marxophones, mouth harps and toy pianos.
• Easy to learn and filled with our fun sense of humor.
• Support for Game Center with Achievements and Leaderboards, with custom artwork for each one.
• iPhone and iPad support.
• No in app purchase. One price gets you 20 maps, and 2 breeds to play.

From the creators of Bob's Journey for the Sidekick… SquirrelWarz is a handcrafterd real time strategy mixed with casual game-play – perfect for short and addictive games on the go. We've taken the best parts of strategy games and combined them with hand-drawn squirrels and painted watercolor backgrounds.

An army of squirrels is awaiting your orders. Do you have what it takes to lead your furry troops to victory?
---
Super Lynx Rush
Normally $0.99.
Super Lynx Rush is an indie 2D platform game. You need kill or avoid the enemies. Find coins and a lot of hidden objects. Collect clocks to stay alive.

Features:

· 30 levels (10 more in progress).
· 4 worlds to discover!
· Stylish and retro pixel art graphics!
· Precise and soft controls in landscape orientation.
· Game Center Leaderboard.
---
Visuals2Go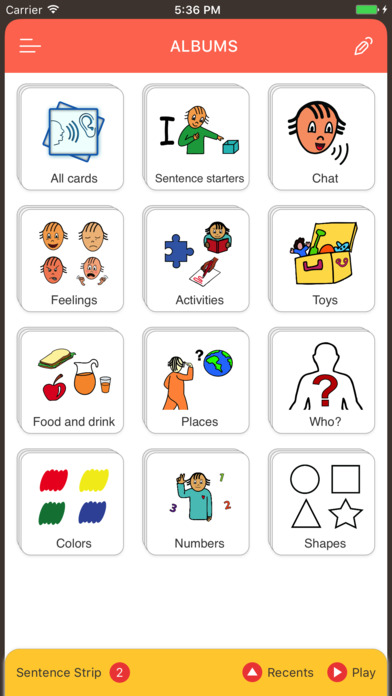 Normally $6.99.
CREATE – COMMUNICATE – PRINT!

Visuals2Go is an ideal tool for parents and educators. It is an all-in-one educational tool designed for the user to access visuals for learning and communication directly from the device or to be printed off for hands-on learning.

Our brain is an amazing visual processor and memorises things far easier through visuals or images rather than abstract words. Learning through images is now made easier through Visuals2Go where you can access visuals wherever you go!

Visuals2Go can be used by people of all ages including young toddlers learning to talk to adults who struggle with speech. It is also designed to benefit children/adults with a disability such as those with autism who have difficulty communicating their needs and wants.

Visuals2Go allows you to easily create personal visuals or picture cards, it has text-to-speech voice output in s range of different voices. Your picture cards can also be PRINTED off in various sizes to suit your needs.

This app is very versatile. Here are some of the ways you can use Visuals2Go:

* Use it as communication device for those struggling with speech. Users can make choices directly or use the 'Sentence Strip' feature to communicate in sentences;

* Use it as a lanyard, carrying all your symbols on your device, with an easy SWIPE-TO-SCROLL through cards feature;

* Create countless number of visual cards in various sizes to print off and laminated for hands-on learning (in Professional version).

* Print a range of customised visual boards from our templates for a variety purposes including choice boards, shopping lists, flash cards and more (in-app purchase).

* Or simply use it as a photo album with text and voice. Store albums of family members; friends; favourite toys; characters; etc. Your child will love scrolling to see each Visual!
---
Our deals and product reviews are picked by BGR's expert editors and team.

Follow @BGRDeals on Twitter to keep up with the latest and greatest deals we find around the web. Prices subject to change without notice and any coupons mentioned above may be available in limited supply.