If you purchase an independently reviewed product or service through a link on our website, we may receive an affiliate commission. Learn more.
Ladies and gentlemen, make sure you have some space cleared on your iPhone or iPad. We've got 10 nifty paid iPhone and iPad apps for you to check out today, and they're all free downloads for a limited time. You'll also find a few extras if you head back to yesterday's post, where there are still a few remaining freebies.
This post covers paid iPhone and iPad apps that have been made available for free for a limited time by their developers. BGR is not affiliated with any developers. There is no way to tell how long they will be free. These sales could end an hour from now or a week from now — obviously, the only thing we can guarantee is that they were free at the time this post was written. If you click on a link and see a price listed next to an app instead of the word "get," it is no longer free. The sale has ended. If you download the app anyway, you will be charged by Apple.
RecWeb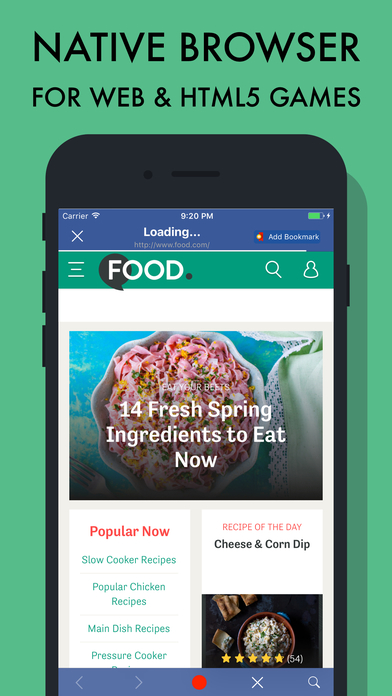 Normally $0.99.
NO IN APP – PURCHASES

Recordable is the screen recorder which:

▪ Is simple to install and easy to use
▪ Records your audio and gestures
▪ Supports almost all tablets and phones
▪ Easily shares your video online
▪ Does not require root

Most devices can simply download an activator app to allow capturing of the screen.
Instant Voice Translator Pro
Normally $12.99.
Multi Translate is a professional translator and interpreter app able to translate any language into 3 others at the same time.

Just speak with your own voice, Multi Translate will convert it into text then translate/interpret, after which you can listen to the pronunciation for each language, even when your device is mute!

Powered by Google Translate, Multi Translator is a very handy yet powerful professional translator/interpret app including:

* Free Apple Watch translator App
Just talk to your watch and it will translate to 3 languages as well, where you can also change the source and target languages, review translator history.

* Free iMessage translator app
Leverage the dictionary and translator functions while messaging with people speaking different languages. Multi Translate will translate your voice into different language and then send via iMessage. You can also just send the origin text from speech recognition.

* Native UI designs for both iPhone and iPad

Main Functions
* Smart Interpreter: help you talk to anyone while travel
* Speak & Translate: convert any voice into text with Speech Recognition
* Translate any language to any three other languages with one tap
* Support 1 to 1 translation
* Share the translate results via Facebook, Twitter, email or SMS.
* Pronounce result of translation
* Listen to Voice Over of translated results even when your device is mute.
* Translated history is collected automatically
* Search translated history via Spotlight
* Instance adjustable voice speed and volume while listening.

Other Features:
* Translate both text and voice/speech
* Support for 100+ languages
* Supports 3D Touch preview and shortcuts.
* Custom source and target languages within settings.

*Speech Recognition and Voice Over
Currently supporting 28 languages:
English, Spanish, French, Arabic, Czech, Danish, German, Greek, Finnish, he, Hindi, Hungarian, Indonesian, Italian, Japanese, Korean, Dutch, Norwegian, Polish, Portuguese, Romanian, Russian, Slovak, Swedish, Thai, Turkish, Chinese (Simplified), Chinese (Traditional)

*Text dictionary/translator (based on Google Translate) currently supporting 104 languages:
Afrikaans,Albanian,Amharic,Arabic,Armenian,Azerbaijani,Basque,
Belarusian,Bengali,Bosnian,Bulgarian,Catalan, Cebuano,Chichewa,Chinese (Simplified),Chinese (Traditional),
Corsican,Croatian,Czech,Danish,Dutch,English,Esperanto,Estonian,
Filipino,Finnish,French,Frisian,Galician,Georgian,German,Greek,Gujarati,
Haitian Creole, Hausa, Hawaiian,Hebrew,Hindi, Hmong,Hungarian,
Icelandic, Igbo,Indonesian,Irish,Italian, Japanese,Javanese,
Kannada,Kazakh,Khmer,Korean,Kurdish(Kurmanji),Kyrgyz,Lao,
Latin,Latvian,Lithuanian,Luxembourgish,Macedonian,Malagasy,Malay,
Malayalam,Maltese,Maori,Marathi,Mongolian,
Myanmar (Burmese), Nepali,Norwegian,Pashto,Persian,Polish,
Portuguese,Punjabi,Romanian,Russian,Samoan,Scots Gaelic,
Serbian,Sesotho,Shona, Sindhi,Sinhala,Slovak,
Slovenian,Somali,Spanish,Sundanese,Swahili,Swedish,Tajik,Tamil,
Telugu,Thai,Turkish,Ukrainian,Urdu,Uzbek,Vietnamese,Welsh,Xhosa,
Yiddish,Yoruba,Zulu.
Download Instant Voice Translator Pro
Emoji Camera
Normally $0.99.
Emoji camera makes it easy and fun to turn your favorite moments into cool-looking memories. Emoji camera provide unique emojis and filters to inspire your imagination, created especially for those who love to stand out. You can add all your favorite emojis to your photos and bring them to life. Whether it's the cut little monkeys , piggies , or even that pile of poop, you will be able to make you photo pop even more with some fun emoji action.

Its Easy-

-Simply take a photo or choose from you library , choose form hundreds of emojis , and apply the sticker on the photo.

-You can rotate and scale however you like, and place the emoji wherever you want.

-Edit your existed photos with filters, vignette, exposure, brightness, contrast, rotate, mirror and adjust intensity of filters.

-Use cropping patterns and frames to make your photo outstanding.

-Support to share your filtered picture to social media platforms such as Facebook, Twitter, Flickr, Tumblr and Dropbox.

Be true to yourself. Get Emoji camera to support you in your choice of lifestyle. You won't believe how great this camera app is until you use it!
Clock Hop
In-app purchase to remove ads normally $1.99, currently free.
In Clock Hop, timing is everything. Time every tap to jump your frog over the clock's hands as they spin round and round out of control. How long can you stay on the clock?

The clock moves to the beat of the music so turn the volume up!

Features:
– Hundreds of unique levels
– Endless mode
– 10 frogs to unlock
– Original soundtrack by John Rush
– Clock shows actual time on startup
Rain Sounds
Normally $0.99.
Simple app with recorded rain sounds for sleeping and relaxation.
Good night.
dB meter
Normally $0.99.
dBA Meter app well calibrated with professional noise meter tool OKTAVA 110A-PRO.

Measure sound SPL level/noise:
-Current average SPL level
-Peak SPL level
-Average maximum SPL level
-Absolute maximum SPL level

Graph histogram for (change in settings):
-Current average SPL level
-Peak SPL level

Additional features:
-Save measurements
-Upside down orientation to easy use.

To reset maximum or average maximum – just tap on it.
You can self calibrate it in settings (range from -20.0dB to +20.0dB SPL)
iPoe 1
Normally $2.99.
iClassics: Beyond Engrossing

iClassics unites the old and the new to create immersive experiences that inspire and move everyone.

Through cutting-edge technology and sophisticated artwork, the iPoe Collection Vol. 1 served as iClassics Production's first Immersive Entertainment app, and went on to gather numerous awards.

By casting a modern glare on a fine selection of Edgar Allan Poe's stories, the result is a spectacular and wholly original experience that utilizes every feature of modern mobile devices (gyro-perspective, flash, vibration).

TILT to reveal what's in the shadows

TOUCH to uncover obscured details

TURN to discover what lurks off the screen

Interaction, illustration, animation, FX, and OST all combine to create a unique and innovative entertainment experience that stands somewhere between the cinematic and the literary.

——————–

Editor's Choice Award of Children's Technology Review 2013

#1 Book in Spain, Mexico, France, Belgium, Argentina, Colombia, Chile, Paraguay, Peru, Costa Rica, Bolivia, Ecuador, Czech Republic and Belize.
#1 App on Overlapps.com

———————–

Edgar Allan Poe was a maverick, a man whose inventiveness and creative madness helped to define the horror and macabre genres.

It is thus fitting to experience his works in an equally inventive format that showcases his work in a modern and artistically sophisticated way.

In this first edition, the following classics are included:

-The Oval Portrait
-The Tell-Tale Heart
-Annabel Lee
-The Masque of the Red Death

———————–

"iPoe is of such high quality that it underscored the strength of Poe's material."
-padgadget.com

"This is Poe the way he should be presented to new audiences: haunting, cautionary, and brilliant."
-Technologytell.com

———————

Highlights:

– Fully illustrated by David Garcia Forés
– Interactive elements and animations that bring the stories to life
– Original soundtrack produced by Teo Grimalt
– Texts in FOUR languages: English, Spanish, French and Portuguese.
– Edgar Allan Poe Biography
– A collection of the illustrator's sketches

———————

The iPoe Collection marked the beginning of iClassics Production's journey, and has now become a classic in its own right, along with a cult following.

Be part of it.
iLovecraft
Normally $2.99.
iClassics: Beyond Engrossing

iClassics unites the old and the new to create immersive experiences that inspire and move everyone.

From the producers of the acclaimed iPoe Collection, in this Immersive Entertainment volume, iClassics Productions pulls together a superb collection of tales from horror master H.P. Lovecraft.

In this innovative Immersive Entertainment app, a fine selection of horror tales is lovingly and artistically enhanced with interaction, illustration, animation, FX, and OST.

This immersive experience includes three masterpieces from the literary legend, including Dagon, The Hound and The Window.

By casting a modern glare on these classic H.P. Lovecraft stories, the result is a spectacular and wholly original experience that utilizes every feature of modern mobile devices (gyro-perspective, flash, vibration).

TILT to reveal what's in the shadows

TOUCH to uncover obscured details

TURN to discover what lurks off the screen

Dreamy, surreal, dark, and captivating, H.P. Lovecraft transgressed the limits of literary terror in the 20th century.

Fittingly, the artistic and technological treatment of his works by iClassics Productions is equally as groundbreaking, hurling his words into the 21st century while keeping the original texts wholly intact.

▶ APP FEATURES:

Main features:

· An hour of interactive reading
· Available in 4 languages: English, Spanish, French and Portuguese
· 3 stories, more than 180 illustrations, 50 animations and 60 interactive pages, illustrated and directed by David G. Forés
· Over 35 minutes of Original Soundtrack by Miquel Tejada
· Extras. Lovecraft biography and Sketchbook
· Original tales from the writer – no adaptations

Additional features:

· Jump to any page in the book with our handy table of contents
· Page Memory: Leave the app at any moment, and come back to the same page
· Universal App: Pay once, and run on iPhone and iPad.
· Easy to use interface
Moto Hero for iPhone
Normally $0.99.
Moto Hero iPhone version from Top Hot App.

An endless bike driving game. It`s different every time, and easy to play.

Tilt your device to lean the bike. Touch right screen to accelerate. Touch left screen to brake. Touch both left and right screen to jump.

Features:
– Fun, challenging, random and endless tracks.
– Awesome physical effect.
– Simple controls.
– Earn coins to get more in garage.
– An Universal App with hd optimized for retina resolution.

Tips:
– Collect more coins to buy advanced motorbikes, shields and VIP cards.
– Advanced shields to protect you when collide with the ground.
– VIP card provides more time.
– Get coins in garage.
Ruler Box
Normally $0.99.
Do you want to learn how to use the rulers?
There are many rulers in the world.And also we should learn how to use them.
Here we get some rulers which include some user cases.I think it can help your to lean how to use the rulers!

Now there are over ten rulers!!!!

more and more kinds of rulers(caliper) are comming soon!!
---
Our deals and product reviews are picked by BGR's expert editors and team.

Follow @BGRDeals on Twitter to keep up with the latest and greatest deals we find around the web. Prices subject to change without notice and any coupons mentioned above may be available in limited supply.