Well, the weather outside is frightful in many parts of the country this week, but we've got a selection of paid apps gone free that could rightly be described as delightful. And if you happened to miss yesterday's list, some of them might still be free, but you're going to have to act fast if you want to grab them.
MUST SEE: Apple touts the iPhone 7 camera in new 'Romeo and Juliet' themed commercial
These are paid iPhone and iPad apps that have been made available for free for a limited time by their developers. There is no way to tell how long they will be free. These sales could end an hour from now or a week from now — obviously, the only thing we can guarantee is that they were free at the time this post was written. If you click on a link and see a price listed next to an app instead of the word "get," it is no longer free. The sale has ended. If you download the app, you will be charged.
Kool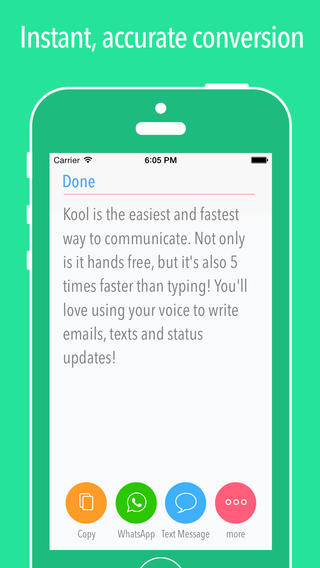 Normally $3.99.
Kool is a simple, yet powerful voice to text app that allows you to convert your speech into text in a matter of seconds.

:: :: KEY FEATURES:: ::

– Send emails, texts and WhatsApp messages directly from the app.
– Tweet and update your Facebook status.
– Copy your text to use in other apps.
– Beautiful and minimalistic design.
Linia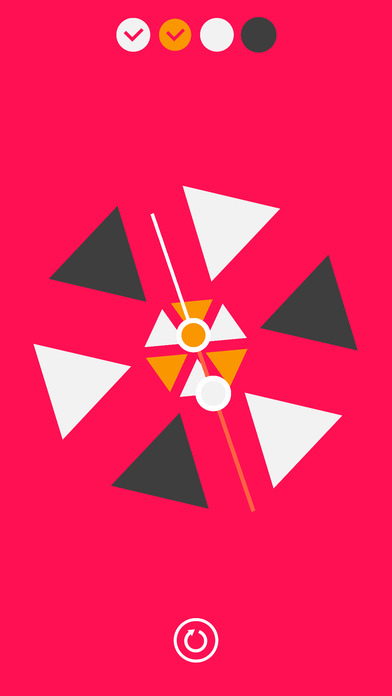 Normally $3.99.
Linia is a colorful puzzle game that mixes a relaxing atmosphere with brain melting challenges.
In Linia, you create color sequences by tracing a line connecting coloured shapes. Sounds easy enough, right? Not quite. Imagine when colors are running around, revolving, hiding, changing shape and doing everything they can to avoid being caught by your line. It will take skill and sense of rhythm to get the sequence right. Are you up for the challenge?

FEATURES

– Original gameplay
– More than 80 unique and colorful levels and…
– …new levels released with future updates
– Game progress saved to the cloud
– Achievements!
– A little surprise if you complete all levels
Notifer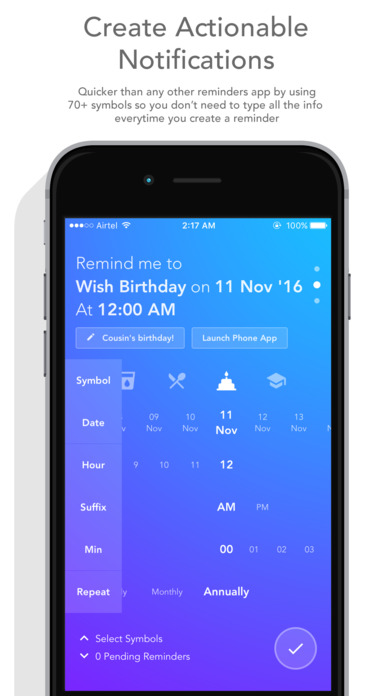 Normally $0.99.
Create Actionable Notifications Quicker than any other reminders app by using 70+ symbols so you don't need to type all the info every time you create a reminder.

Swipe right & tap view/use 3D touch on the reminder notification to perform actions like opening the SMS composer, safari, etc. directly!
Fiete Choice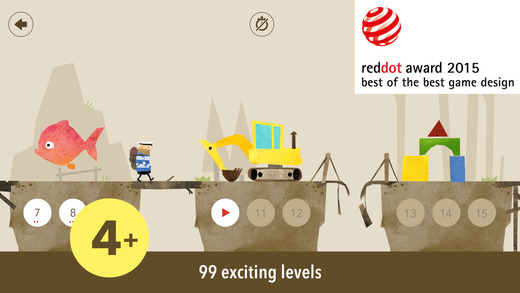 Normally $2.99.
Strap your backpack on and off you go! Your mission: "Which picture is the odd one out?" In this hand-drawn logic game, you accompany sailor Fiete on his journey through 99 levels. A fun and exciting logic game for children from 4 years and over as well as the whole family.

You see two sheep and a pig. "Which one is out of place?" – That's right! The pig is the odd one out and you have to click on it. The levels in this logic game carefully build upon each other and are sure to make you laugh. After all, it's not every day that you get to see a sheep wearing wellington boots :)

Children will have no end of fun training their concentration levels, logical thinking and above all their visual perception with the help of Fiete in this logic game. This is fundamental for noting, processing and storing information and is also very closely linked with learning to read and write. The app was developed in collaboration with teachers and parents.

We wish you loads of fun wondering, puzzling, and thinking in this logic game!
PDF Conversion
Normally $0.99.
Simple and easy to use!
Convert your images to a single PDF file with this app.

Straight foward.

– Support for iPhone, Ipad, optimization iPhone 6S and iPhone 6S Plus.
– Press on the Camera icon on your Home screen and get access to Scan with Camera.
– Press on the "+" icon on your Home screen and get photos to pdf.
– Photo editor with features (filter, crop, focus, …)
– Pdf viewer gridview
– Export your scans to iMessages, Email, Google Driver, Dropbox, … (under Other Apps).
Spectrum 6
Normally $1.99.
Mixing colors and assigning it to a certain place made the Spectrum6 a challenging yet fun experience.

From combining 2 primary colors such as Red, Yellow and Blue, you can create any secondary colors like Orange, Green or Violet. A neutral color Black can also be created by combining all the primary colors.

Features:
* Color-mixing!
* Different puzzle mechanics
* 60+ Hand-crafted puzzles by experts
* Pay once & Play! No more In-App Purchase
* Supports Game Center
Weather Now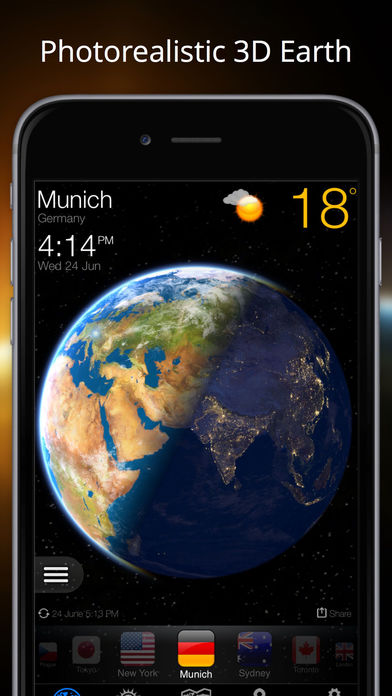 Normally $3.99.
Amazingly beautiful 3D images of our planet draws your attention for so long that you may forget that the application has other useful features that allows you easy access to precise, global weather information.

Features:
• Easily select different cities using the city carousel with national flags
• Chic 3D "home screen" with high-quality real-time image of the earth, atmosphere, the stars and the sun
• 15-day forecast chart with detailed daily weather conditions, independent day and night temperature charts
• 48-hour hourly forecast with detailed information with real-time changing of chart step
• Database of 80 000 cities with weather information, quick look-up and automatic detection of location
• Temperature on the icon badge
• Customized Weather Widget
• Weather Maps

The main features of "Weather Now" are the "home screen" and the forecast page with a unique way of scaling the charts. On the "home screen", you can get information on the selected location such as local time and current weather with detailed weather conditions, and, of course, an incredibly beautiful three-dimensional image of the globe with realistic-looking atmosphere, the sun and the stars. You can manually turn it, increase and decrease its size, run the slow spinning animation or stop it. Installed in a cradle or dock station, the application can run as a screensaver, attracting your friends and fellows.

The weather forecast is provided by CustomWeather, Inc, an American weather provider of global weather information for over 15 years. CustomWeather is a leader in technology and meteorological innovation, providing local weather information to companies and application developers around the world.

The current weather data is gathered from thousands of professionally installed and maintained weather stations installed mostly at airports. WeatherNow only shows current weather from stations that have reported local weather conditions within the past hour. Current weather data is refreshed every 30 minutes; that is twice as frequent as most other weather providers can offer. Unique 48-hour forecasts from over 80,000 locations around the world provide a level of coverage and detail that simply cannot be found elsewhere.

Current weather information includes: description, air temperature, wind direction and force, humidity, dew point, pressure, visibility, as well as comfort index with reference to current weather conditions.
Detailed weather forecast information includes: description, day and night air temperature, wind direction and force, humidity, UV index, probability of precipitation, and comfort index with reference to current weather conditions.
Noogra Nuts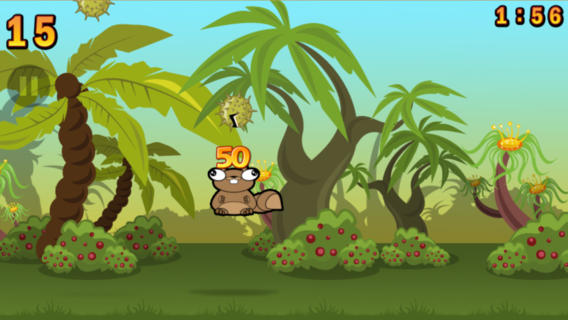 Normally $2.99.
Noogra Nuts is a cool arcade game, where you control a cute little squirrel with a unique ability!
He can crack nuts using its head!

Control its movement by tilting the device and press anywhere on the screen to make him jump.

Use the hats shop to purchase hats for the squirrel, some of them have special powers!

While playing the game, nuts will start falling from the sky. Each nut that the squirrel head-butts will start cracking and give you points. Once you crack a nut open, you can eat it and get more points.

The game has 3 playing modes:

● Classic – You have 120 seconds to eat as many nuts as you can, choose them wisely as some will give you more points and you cannot eat them all.

● Survival – Eat nuts and try to avoid the rocks. There is no time limit here, but you can die if you get hit 3 times. Watch out from the tumbleweed!

● Jungle – You have 120 seconds, but in the jungle you need to avoid eating rotten nuts and make sure to jump over the rolling stones, otherwise the squirrel will die!
Awesome Lists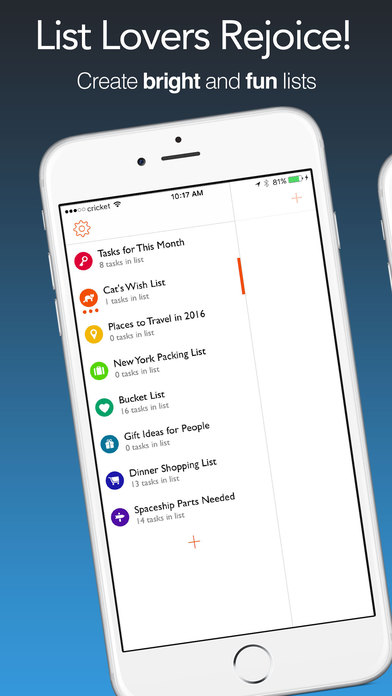 Normally $3.99.
Awesome Lists a designed as a simple and elegant solution to all the lists you make. It's uses are only limited by your imagination. With an emphasis on quick entry, a clean interface, as well as data that syncs to all your devices in real time, the app is simple but very powerful.

Features:

• Create colorful and fun lists
• Cloud syncing to all your devices
• A simple and clean interface
• Fast data entry

What could you use Awesome Lists for? Well here's a list:

• To do Lists
• Shopping Lists
• Packing Lists
• Inventories
• Bucket Lists
• Wish Lists
• Needed Items
• Projects
• Checklists
• Goals
• Outlines and Points to cover
• Places to visit
• Your Favorite Things
• And Much More!
Hexaphone
Normally $2.99.
Hexaphone is a musical keyboard for iOS designed for real-time performance and improvisation. It provides a simplified musical scale, background drum loops, a unique Motion Filter, song recording and sharing, and audio export via AudioCopy or WAV file.

Hexaphone was created to give musicians a flexible tool that's small enough to fit in your pocket, but powerful enough to deliver big, expressive musical performances.

Most iPhone instruments are hindered by the small screen size. The keys are too small, which means it's easy to play a wrong note. Hexaphone embraces the small screen size, solving the space problem by providing a simplified, six-note keyboard. The six notes are selected based on the type of music you want to play. The "wrong notes" are removed from the screen entirely, freeing up room for bigger keys across more octaves.

Choose a six-note scale based on the type of music you want to play (Blues, Dance, Trance, and many more), fire up a beat, and off you go!

Using samples from a Nord Lead 3, Hexaphone produces a wide range of sounds, including funky 70's tones, overdriven synth sounds, and modern pads.

Hexaphone's one-of-a-kind Motion Filter is a 24db resonant lowpass filter that you control by tilting the device – producing an effect similar to a wah-wah pedal.

Hexaphone allows you to record your melodies, synchronized to the beat. You can lay down a quick bassline, record it, and then play along with it as you add a melody, chords, etc.

Play along with 16+ included drum loops – or play your iPod in the background. (Double-tap home button for iPod Controls)

Hexaphone allows you to share your recordings with other users via small data files, or export WAV audio via AudioCopy or iTunes Document Sharing.