The first full week of December has begun, which means we're just weeks away from a brand new year. Many people around the world will welcome the end of 2016, but if you rush through December too quickly, you might miss out on our daily selections of free apps from the Apple App Store. Check out today's apps below.
DON'T MISS: Watch the SNL sketch that had Trump fuming on Twitter
These are paid iPhone and iPad apps that have been made available for free for a limited time by their developers. There is no way to tell how long they will be free. These sales could end an hour from now or a week from now — obviously, the only thing we can guarantee is that they were free at the time this post was written. If you click on a link and see a price listed next to an app instead of the word "get," it is no longer free. The sale has ended. If you download the app, you will be charged.
Runtastic Sit Ups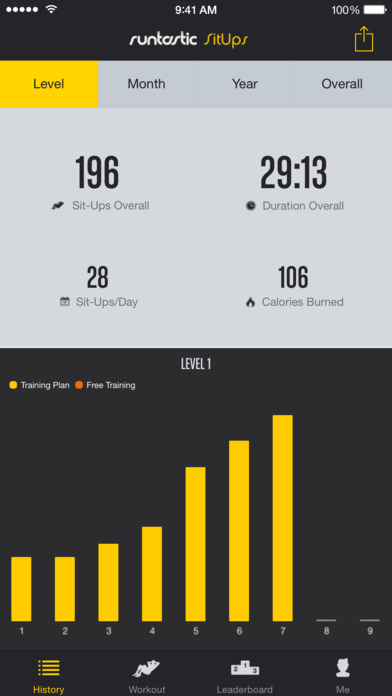 Normally $1.99.
It's time to push yourself! The Runtastic Push-Ups app will help you master this classic bodyweight exercise. It turns your iPhone/iPad into your PERSONAL TRAINER. Use the app to strengthen your muscles anytime, anywhere. This strength move doesn't require a gym membership or equipment. Do your body some good and let Runtastic help you live a healthier, fitter life. A scientifically developed training plan guides you towards your goal, always keeping your personal fitness level in mind. Plus, no need to count your reps: The proximity sensor in your iPhone/iPad reliably counts all your push-ups.

APP FEATURES & BENEFITS:
– Counts completed push-up repetitions using proximity sensor or by your nose touching the display
– Access to Level 1 of the scientifically developed training plan
– Voice Coach for constant feedback
– Personal records
– Upload workout activities to Runtastic.com
– Integration with Apple Health
– Integrate Runtastic activities to your MyFitnessPal account
– Share your success on Facebook, Twitter or via email
– Collect motivating badges for your performance
– Automatic countdown timer for your rest between exercise sets

BENEFITS & FEATURES PRO VERSION:
– No ads
– Three individually adaptable levels based on scientifically developed training plan to reach 100 push-ups
– Set a reminder for your next workout
– Personal records & exercise statistics (i.e. monthly or yearly stats)
– Leaderboard for personal records and overall repetitions: compare to others and see how you rank with your Runtastic friends
Nighty Night Circus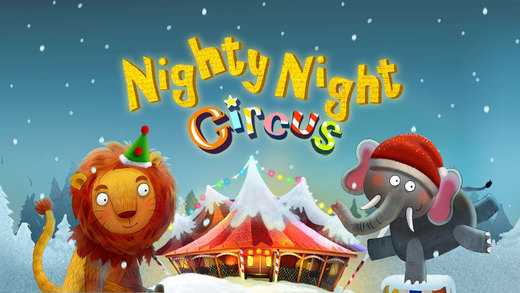 Normally $2.99.
"Nighty Night Circus" has a magical setting and a very special bedtime-atmosphere full of animations and color.

Children find themselves in a circus setting with 8 circus animals, which they can bring to bed by switching off the lights or blowing out candles.

Each circus animal performs several tricks and wants to show them off to the child before going to sleep. "Nighty Night Circus" is the perfect App for a daily go-to-sleep ritual with cute animals, sweet lullaby music and great narration.

"Nighty Night Circus" is brought to you by Oscar-Nominee Heidi Wittlinger (2002, best animated short film) who puts a lot of passion and effort in constructing little sets made of paper and props and combining them with 2D illustration and animation.

Highlights:
• Stunning designs and animations by Oscar nominated artist Heidi Wittlinger
• Great illustrations and animations
• Up to 11 interactive animals (Lion, Elephant, Seal, Fleas, Rabbit, Snake, Owl, Monkey, Pig, Fish and Bear)
• Autoplay-mode
• 16 languages with narration: English (UK and US), German, Swiss German, Spanish, French, Dutch, Swedish, Italian, Norwegian, Brazilian Portuguese, Russian, Turkish, Chinese, Japanese and Korean.
Vintage Scene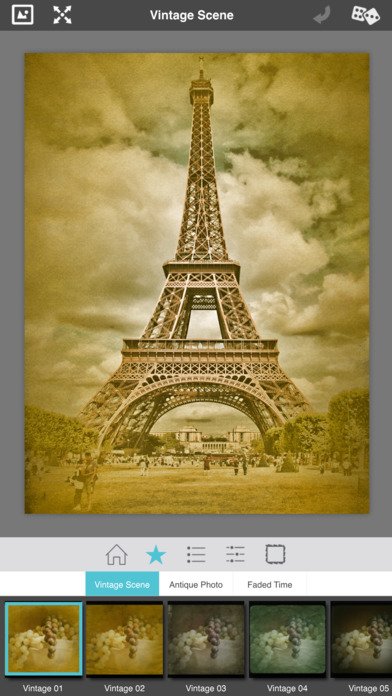 Normally $1.99.
VintageScene is your one stop shop for making photos look "old-school" or "retro".

Vintage Scene is the best special effects software for photography enthusiasts, turning a new or recent photo into an old photo, one that looks like it was taken many years ago.

This unique algorithm automatically combines several classic effects: sepia tone, grain, darkened edges, distressed paper, along with the look of fade that with time has left behind an image with only bright blacks and darkening whites. Vintage Scene is easy to use but gives the user control to change each component for a unique look on each photo.

Includes hundreds of possible combinations, a visual preset system, and the ability to create your own presets for re-use.

Built with power to produce high resolution images this app will apply the most sophisticated photo filters to your images. Vintage Scene quickly and easily creates compelling photos for graphic artists, photographers, & hobbyist who rely on a high quality end result.

Supports full-size images

Preview mode for quick workflow with large image rendered at save/email
Visual presets with the ability to create custom presets using the "Save" menu.

Landscape and Portrait

Retina Display for all icons and preview system
Feelca Tungsten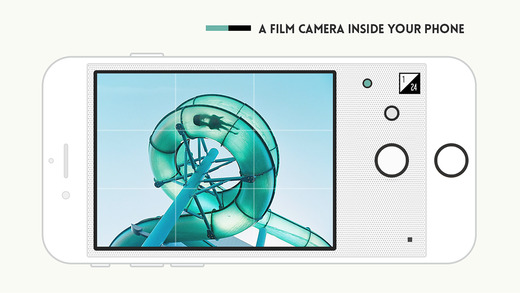 Normally $0.99.
Feelca Tungsten adds more sense of the depths to your photos. Select between a 24 or 36 exposure film and then take a picture to gain the photo qualities of a film camera.

The app also delivers the full experience of using a film camera from shooting pictures to printing photos. Your films are organized and you can add short titles or captions to your polaroid-like photos for easy sharing with your friends.

'Feelca T' does not include complicated operations such as editing and post-correction. By tilting the Manual Focus Dial, capture the subject and space which differs according to light. You might lose focus or the photo might shake, but there is a beauty in themselves.

Like the past film cameras, taking careful look at the surroundings and taking each shots carefully would bring you the special experiences and sensational outcomes.

• Tap the Shutter button to take a photo ( Long press for timer )
• Give the photo a title or leave a short comment
• Share your memorable photos with a short message
BUDG2Go
Normally $1.99.
BUDG2go will help you keep track of your Expenses in a very simple way and tell you how much money you can spend each day.

Budgeting shouldn't be hard work or boring. It's personal finance made easy, it's your money made simple.

Main Features

Simplicity
• Enter Amount – Category – Optional (Notes – Date – Image) – Complete
• Enter your daily Expenses.
• Let BUDG2go take care of all the math behind it.
• See every month how much you can spend.
• How many days left per month.

Easy Saving
• By seeing how much you can spend every day you will automatically spend less.
• The variable Monthly Budget will open your eyes to your financial situation from day to day.

Individualism
• Select an image or a receipt.
• Create your very own Budget with monthly recurring.
• Create and manage your own Categories.
• Password protection.

Month Budget
• Month End Projection to see where you stand.
• Month Budget showing you how much money you have left this month.

Monthly Statistics
• Intuitive monthly chart analysis.
• You can switch to different month statistics.
• Scroll through passed month to compare.

History
• Too many historical records? Do not worry, you can choose between two dates to view the records.
• You can edit the spend again.
• CSV data export(Select two date ranges).
Ultraviolet Camera
Normally $4.99.
Designed with simple controls, comfortable ergonomics and Ultraviolet effect in mind, allowing you to take photos that are instantly ready to share with the world.

What makes a great camera stand apart is not down to features, per pixel sharpness or the amount of lenses in your bag. What matters is that the camera gets out of the way and lets you take the pictures you want.

It's about how it feels in your hand and how easily you can interact with it. It's about combining a simple interface and comfortable ergonomics to provide a better experience.

Quick access to live filters allows you to get shots ready for sharing. You just swipe between them effortlessly. You get great shots without having to deal with editing tools.

Exposure controls let you get the perfect image no matter what the conditions. No more fighting the camera's automatic settings. And everything is within easy reach of your thumb.

Ultraviolet Camera offers quick access to your camera roll by swiping left across the controls, and access to all the filters by swiping right. It couldn't be more simple.
Zumbers
Normally $0.99.
Zumbers is a mental calculation game where the objective is to find and trace equations on a grid.

The more complex the equation, the more points you earn!

Thanks to Zumbers, join a global community of players!
Candy Camera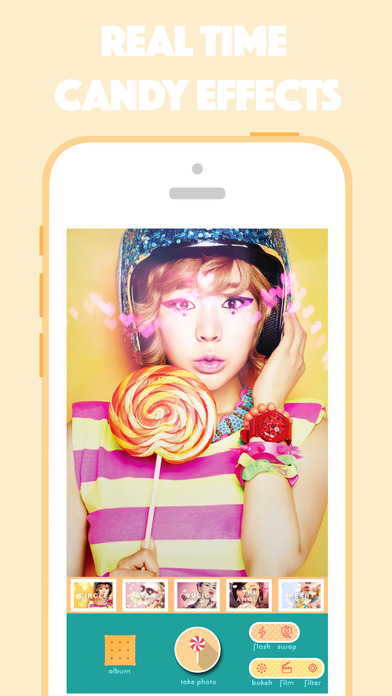 Normally $4.99.
◉ Candy Camera FEATURES
• Take Candy picture with a real-time Candy effect
• Apply effects to existing Candy photo
• adjust real-time filter Candy filter
• Switch between Front Camera and Rear Camera
• Switch Flashlight to ON/OFF/Auto/Torch mode
• Edit the photo again after shooting
• Tap to focus and adjust exposure
• Save your work to camera roll in high resolution

◉ Candy Camera Effect
• Circle Bokeh Effect
• Star Bokeh Effect
• Music Bokeh Effect
• Circle Bokeh EffectTriangle
• Heart Bokeh Effect
• Lomo Effect
• Retro sepia Effect
• B & W Effect
• Analog Film Effect
• Light Leak Effect

◉ Candy Camera Filter
• Breezy Filter
• Warm Filter
• Cold Filter
• Lucid Filter
• Dark Filter

◉ Candy Camera SHARE
• Share your Candy Photo via Facebook, Twitter, or email. You can also save your Candy Photo picture directly to your iPhone photo library full hd resolution, copy Candy Photo Poster to your clipboard, or open in other apps.

◉Candy Camera INTENSITY
• Adjust the intensity of each Candy Camera in real time.

◉Candy Camera Inspiration
• Vintage Camera
• Old Camera
• Diana Camera
• Fisheye Camera
• Analog Film Camera
• Bw Camera
Triple A HD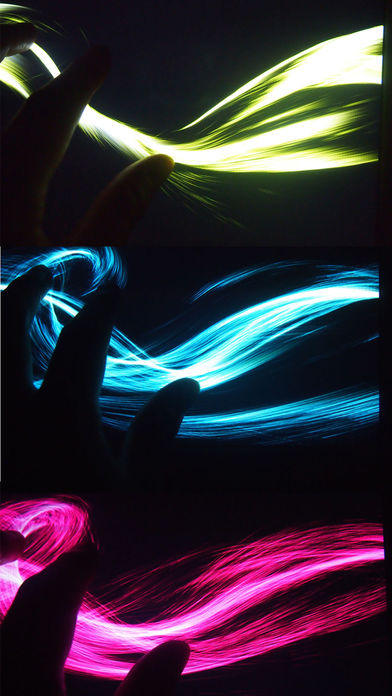 Normally $1.99.
::: What is Triple A? :::

• Triple A is a highly complex, kinetic, and interactive visualizer app that is a montage of three other digital art applications also made by SungLab, Art Wave, Art Particle, and Art Gravity.
• Triple A is designed for people who want a New Media Art Appreciation Aesthetic Experience.
• Triple A creates a fun and relaxing break for everyone of all ages.
• Triple A has 3 art modes with each art mode comprised of 5 unique effects for a total of 15 awesome effects;
• The 15 effects were tested by 100,000 download users who rated this app nearly 5 stars out of 5 stars. In addition to the 15 effects, I have also added many other interesting features that will remind you of a vortex, flowers and leaves, butterflies, rainbows, and many more.
• Experience the 15,000 particle explosion in your mobile phone!

::: Features :::

• 5-Finger, 2-Hand Multi-touch!
• 5 Music choices by Aden (On/Off available)!
• 3 Art Modes (Art particle, Art Wave, Art Gravity)!
• Fastest speed (60 FPS) emits 15,000 particles!
• Customize Particle Length, Number, & Size!
Jungle Fruits Match
Normally $6.99.
Jam with the wacky and zany cast of Jungle Fruits Match as you crush and pop your way through a wide variety of fun filled and exciting levels of glorious fruit matching!

Why should you download?
• Innovative Match-3 Gameplay!
• Easy to play yet difficult to master!
• So fun you won't ever want to put it down!
• Adorable Monkey!
FX Maker 360
Normally $1.99.
You can take a regular photo and apply over 360+ effects to create unique looking picture. Effects are grouped into folders including: Lomo, Classics, Vintage, Film, Premixed, Black & White, Scratches, Light, Textures, Space, Vignette.

◉ KEY FEATURES
FX Maker 360 urns an iPhone and iPad into a perfect light effects camera. It reproduces all features of an instant camera and 360+ extra effects, from the operations to the results, Experience the new world of an instant camera.