If you purchase an independently reviewed product or service through a link on our website, we may receive an affiliate commission. Learn more.
Looking for a collection of free apps that used to cost at least a dollar? You've come to the right place! Today's selection of free apps features some useful productivity tools, a GIF maker and a game about pizza. But if for some reason that doesn't satisfy you, you can always check Monday's post to see if anything is still free.
MUST SEE: Report: the iPhone 7 will be exactly what you're expecting
These are paid iPhone and iPad apps that have been made available for free for a limited time by their developers. There is no way to tell how long they will be free. These sales could end an hour from now or a week from now — obviously, the only thing we can guarantee is that they were free at the time this post was written. If you click on a link and see a price listed next to an app instead of the word "get," it is no longer free. The sale has ended. If you download the app, you will be charged.
Easy Backup Pro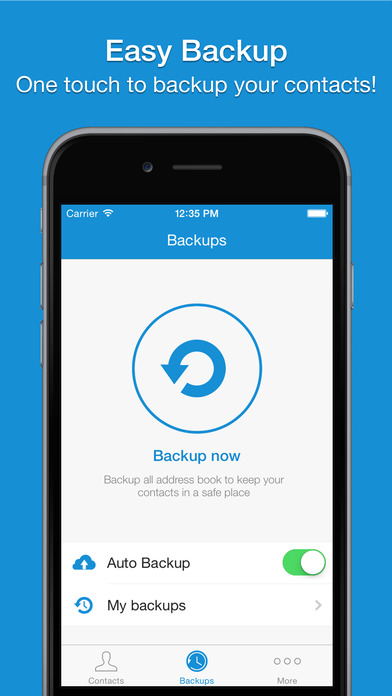 Normally $2.99.
* Backup your contacts with one tap! *

MAIN FEATURES
○ Backup your contacts with one tap!
○ Send the backup to your email!
○ Export your address book to Excel!
○ Restore contacts easily from any iOS device!

Your contacts are the most important data in your phone which may be lost in seconds.
Easy Backup keeps your contacts in a safe place.

BACKUP
○ One tap to backup your contacts!
○ Quickly export your backups to Dropbox, Google Drive, Excel, Email
○ Keep your contacts safe in the cloud!
○ Easily restore your contacts from any mobile device!
○ Move contacts between accounts (Exchange, iCloud, Local Address Book)

CLEANUP
○ Find & Merge duplicate contacts!
○ Remove contacts without name
○ Remove contacts without phone & email

Easy Backup offers unlimited backups for your address book
To keep your contacts even more protected, turn on Easy Backup to save every single change in your contact list, even when you are not using the app.
Easy Backup allows you to restore your contacts from any mobile device for $9.99 a year through an auto-renewing subscription.
Subscriptions will be charged to your credit card through your iTunes account.
Your subscription will automatically renew unless cancelled at least 24 hours before the end of the current period
You will not be able to cancel a subscription during the active period. You can manage your subscriptions in the Account Settings after purchase.
iPicBox Pro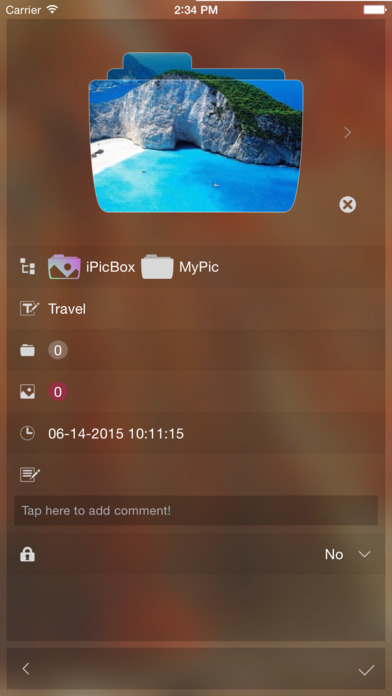 Normally $0.99.
Easy to use! Smooth! Awesome!
iPicBox is the most beautiful and powerful picture manager that is easy to use in the world.
If you like picture, if you are addicted to collecting pictures, if you have some privacies, and would like to show off, yeah~That is it! Got it!

******Main Features******
—Share to Facebook, Twitter, QQ, QZone, WeChat, WeChatTimeLine, Camera Roll, Email, Copy, SMS
—Daily Pic, which can bring you freshest and the most beautiful pictures daily.
—3D touch ( 6s, 6s plus)
—How-To-Use pages
—Support iOS9
—Touch ID for locking single folder and image
—Gorgeous themes that are changed by heart
—Folder cover that is splendid
—Unlimited folders that permit you to sort pictures
—Unique tree view of folders that is clear at a glance
—Unique split mode that shows tree view and list view at the same time
—Press to download picture easily
—Quick capturing as you need
—Import albums that have huge amount of pictures
—Search pictures you want and locate the position
—Lock pictures and privacies will not be touched
—Batch operations that make you better efficiency
—All kinds of gestures that make you natural
—Smooth basic operations including Add, Del, Edit, Move
—Trash box that gives you a chance to go back

* * * * * *
All your photos stored in iPicBox are 100% private. Your photos are only stored on your device and are never uploaded to our servers. We have no ability to remotely access your photos.
Pie In The Sky: A Pizza Odyssey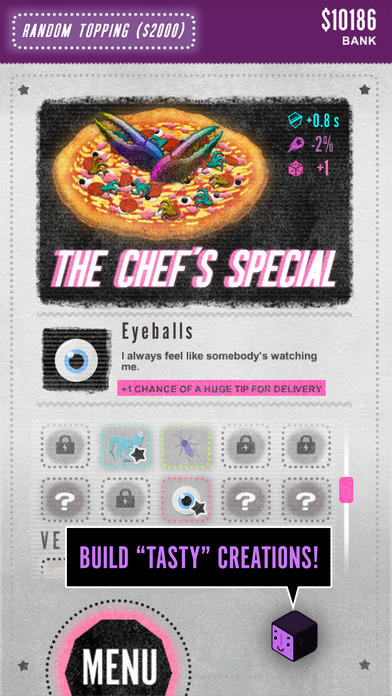 Normally $1.99.
A game about delivering pizza. In space.

It's time to fly. Beyond the doors of your struggling pizzeria. Beyond the neon-streaked skyline of the last great city. Beyond the stars themselves. Because there are hungry creatures out there in the cold expanse, waiting for a warm slice of Earth's finest export. Dodge the worst the universe has to offer. Do it for the love of pizza. Do it for the tips. Do it because you are on time. Every time. Spacetime.

** Features **
• Hours of endless gameplay across the expanse of space with precise tilt controls and simple one-touch actions
• Dozens of unique upgrades. Soup up your ride with shields, weapon systems, and raw science
• Build a pizza empire with over 75 outlandish pizza toppings to collect, from Action Figures to Zen Gardens

Pie in the Sky is a labor of love from the small, independent team of developers at Salty Croc. It features an original soundtrack by Blac Eagl.

In-App Purchase Information: Pie in the Sky contains fully optional and unobtrusive in-app purchases which we will never nag you into purchasing. These items are mostly cosmetic in nature, plus an optional Tip Doubler item.
Download Pie In The Sky: A Pizza Odyssey
Gifio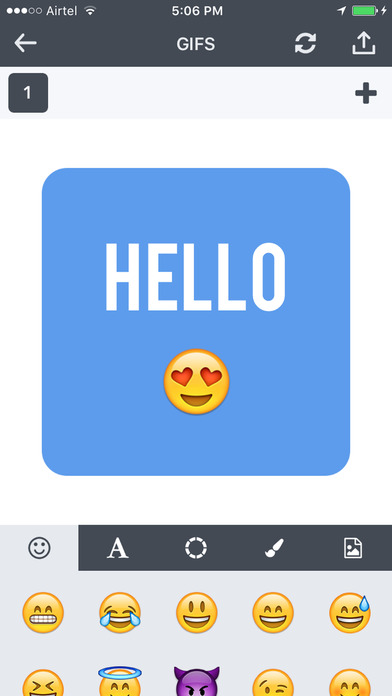 Normally $0.99.
Gifio user to create a gif by building each frame content such as the background image, the background color and the text with its font and its color. The user can add any text he/she want as the text adapts itself to the frame, can add any image from its camera or gallery and can add the Apple emojis as stickers.

As usual, the app allows the user to share the final gif (as a gif or a video) using any app installed in his/her device as Facebook or Twitter.

FEATURES:

– Create gifs using text and images: The app allows to create each frame and edit the content by adding text, an image and changing several properties as the background color.

– iPhone & iPad support: Works on any model of this family of devices.

– Share to any app: Thanks to in-built share protocol, you can share the final image using any app installed on your device.

– Creates both gif & video: In order to provide maximum support to share, the app creates a video and a gif and the user can choose which one to share or save.
Sphere.IO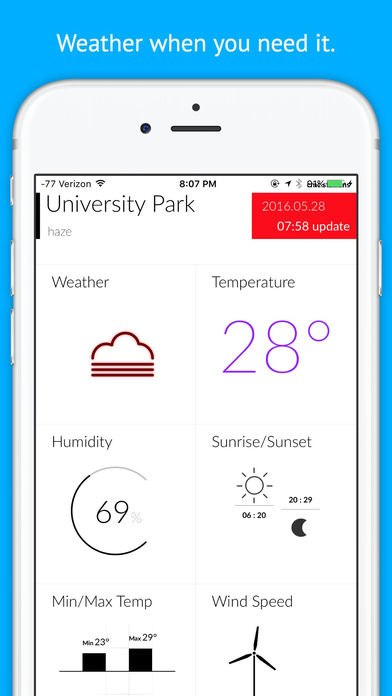 Normally $0.99.
Sphere.IO is a simple weather app, giving you the right weather information where ever you are located. Fast and beautifully designed user interface, gives you quick day forecast in celsius. Without having to enter where you're located, Sphere.IO will keep you informed even when your aren't focused on the weather.
Personal Keyboard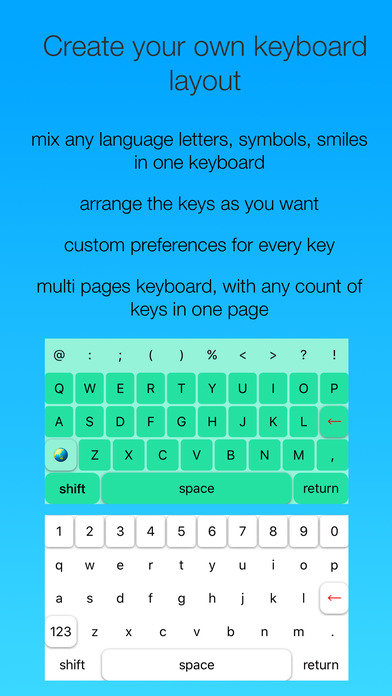 Normally $0.99.
With Personal Keyboard you can create your own keyboard layout and personalise it. Imagine the best keyboard for you and do it yourself.

Features:
– mix any language letters, symbols, smiles in one keyboard
– arrange the keys as you want
– custom size for any key
– keyboard can have any count of keys
– keyboard can have any count of pages with keys
– setup for every key (font size, background and font color etc.)
– custom shift function, for every button you can setup with shift analog
– create keys with custom label
– templates have a text format and you can easily share it

Many other improvements in next versions.
Heroes: Forgotten Realm
Normally $1.99.
Heroes: Forgotten Realm is a turn-based strategy game.
Strictly follow the typical game rules of Dragon and Dungeon, with newer story and appearance.
Do you remember all those sleepless nights spent fighting Black Dragons, Archangels, Demons and Necromancers?
Fifteen years later, the most popular Heroes game is back alive on mobile platform.
Forge the destinies of mighty and magical heroes, leading your fantastic and ferocious creatures to the Forgotten Realm.

Key Features:
1. New Creatures, New Appearance, New Story.
2. New exciting campaign scenarios, around 50 skirmish maps
3. New control method suitable for mobile play.

Story Background:
As the news of King's death spread,
violence broke out across the United Realm.
In the absence of a strong leader,
local lords have fallen to fighting to each other.
In the mean while, darkness rise in the shadow.
Barbarian, Warlock and Necromancer united, they are threatening the realm.
As the prince, it's your duty to end the civil war and claim your realm.
Download Heroes: Forgotten Realm
Virtual City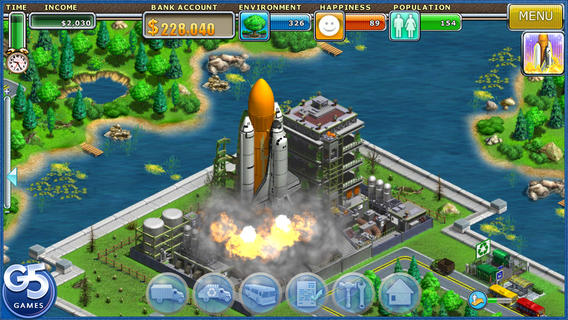 Normally $2.99.
If world domination is your thing, Virtual City is a great city simulator to get you started. Build your own city and manage it. Jobs are the lynch pin of the economy. As mayor, do everything you can to make sure industry is running. Fuel the city's economy by forming transport routes and developing a public transit system. Explore five states on the U.S. map and find perfect balance between key parameters of your success: Time, Income, Environment, Population, and Happiness. Make your dream city your people's paradise!

● 50 Challenging Levels in 5 Settings: Colorado, California, Michigan, Montana, New York
● 18 Distinct Mission Scenarios
● Over 50 Types of Buildings
● 25 Types of Goods to Transport and Trade
● 7 Production Chains to Master
● 16 Special Achievements to Earn
● Tons of Upgrades and Buildings to Unlock
● Game Center Support
● iPhone 5 Retina Display support
Photeer
Normally $0.99.
Photeer is a handy photo editor. It is Universal and has all the major features that a photo editor needs to enhance your pictures and share them to the world.

-Collage frames
-Filters, Stickers, Borders, Textures and custom Fonts
-Share your pictures on Facebook, Twitter, Instagram, Mail, Message, WhatsApp, etc.
Drawing Lab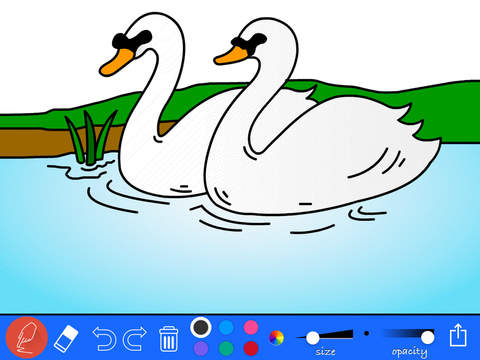 Normally $0.99.
Drawing Lab allows for quick and easy drawing and doodling. Designed with instant usability in mind, this application will allow you to start drawing right away without any bothersome start menus, splash screens.
---
Our deals and product reviews are picked by BGR's expert editors and team.

Follow @BGRDeals on Twitter to keep up with the latest and greatest deals we find around the web. Prices subject to change without notice and any coupons mentioned above may be available in limited supply.