If you purchase an independently reviewed product or service through a link on our website, we may receive an affiliate commission. Learn more.
Is there any better way to kick off a late summer weekend than with a collection of free apps for your iPhone or iPad? I didn't think so. We've got 9 fresh, totally free apps for you to download this Friday, including the perfect app to download if you plan on going fishing this weekend. Oh, and if 9 free apps still isn't enough for you, there are still a few free apps available in Thursday's post.
MUST SEE: Leaked video shows a real iPhone 7 in action for the first time ever
These are paid iPhone and iPad apps that have been made available for free for a limited time by their developers. There is no way to tell how long they will be free. These sales could end an hour from now or a week from now — obviously, the only thing we can guarantee is that they were free at the time this post was written. If you click on a link and see a price listed next to an app instead of the word "get," it is no longer free. The sale has ended. If you download the app, you will be charged.
ProCam 3
Normally $4.99.
APP STORE BEST OF 2014/15

Selected among the best apps on the App Store for two years running.

WHAT PEOPLE SAY

"This app provides more control over the settings of the iPhone's built-in camera than your old compact camera probably ever did." – New York Times

"ProCam for iPhone is one of the most versatile iOS camera apps we have ever come across. It basically turns the iPhone into a futuristic DSLR camera." – BGR

"If you're looking for a pro-grade camera app with neat photo and video editing features to boot, better set your sights on ProCam." – App Advice

"Well-designed and offering all that one could need, it's tough to fault ProCam." – 148 Apps
The Secret of Grisly Manor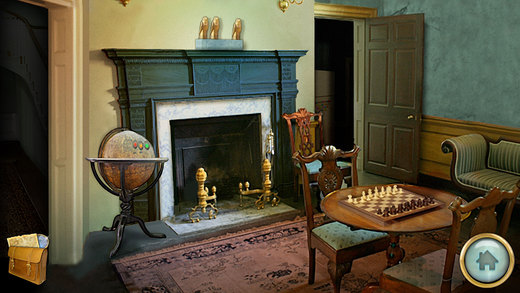 Normally $0.99.
Grandpa always was a little eccentric. A fantastic engineer, he was always buried in his work, always coming up with new ideas and inventions that as a child held you wide-eyed in awe.

Now, after many years, you return to the house that holds so many fond memories for you, with a promise from Grandpa to show you something truly amazing. You can't even begin to imagine what it could be!

It's a dark and stormy night as you arrive at Grisly Manor. The rain beats down hard, lightning flashes in the sky as the sound of thunder fills your ears. You already feel a little creeped out, but when you make your way inside, the house is curiously empty. Grandpa is nowhere to be found!

But his presence is everywhere.

Familiar objects have been re-engineered to create puzzles for you. Clues abound, and as each puzzle is solved, the solution to others present themselves. As well as new puzzles, of course.

Grandpa obviously spent a lot of time making sure that nobody could solve the myriad of puzzles strewn about the house. Nobody but you, his favorite grandchild…

Can you solve the mystery of Grisly Manor?

Features:
• Beautiful hand-painted graphics that draw you into this mesmerizing adventure!
• Lots of items to collect and puzzles to solve!
• Original soundtrack and sound effects!
• A journal that keeps track of all the symbols and clues that you encounter.
• A dynamic map that shows all of the areas you have explored, as well as your current location.
• A complete hint system built right into the game.
• The Secret of Grisly Manor has been translated into many languages.
• Available for iPhone, iPod Touch, and iPad!
Download The Secret of Grisly Manor
BEAKER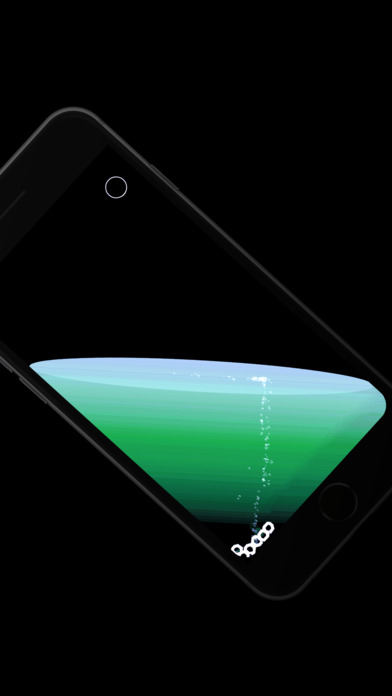 Normally $2.99.
Best of 2015 in China, Japan, Korea, Taiwan, Hong Kong

Explore 150 chemicals in a virtual lab in the BEAKER app. Add in chemicals, heat it up, and shake your device to start reactions. Pour them out to clean it up. Or team up with your friends to pour chemicals between each other via AirMix™.

Use virtual Match, Lid and Burner to assist your experiment. Or get the extra five tools – Blender, Cooler, Separator, Filter and Meter to do even more complex operations.
Rocket Racer R
Normally $16.99.
Race at the crazy rockets competition at amazing speed for an adrenalinic and exciting experience never seen before!

Overcome all the various tracks surrounded by fantastic environments ranging from colorful tropical beaches to super technological metropolis, passing by beautiful and snowy mountain landscapes.

Choose your character between Fox Rock and Sheena Ramone, jump in the competitions by pushing hard on the accelerator and using all sorts of weapons and special items to stop hopelessly your opponents race!

Finally, remember to accumulate money and use it in the shop to upgrade your racers to become a real fury impossible to overcome!

Features:
– Complete all the 3 Cups (Beach, Mountain, City) and 27 Tracks!
– Use a variety of weapons and super powers to win every race!
– 3D graphics of the highest quality and in Full HD!!!
– Collect coins to buy several items and power-ups in a well assorted virtual store!
– Supports GameCenter: compete with players all around the world thanks to leaderboards!
– Supports any MFI ("Made for iPhone") gamepad!
Genius AdBlocker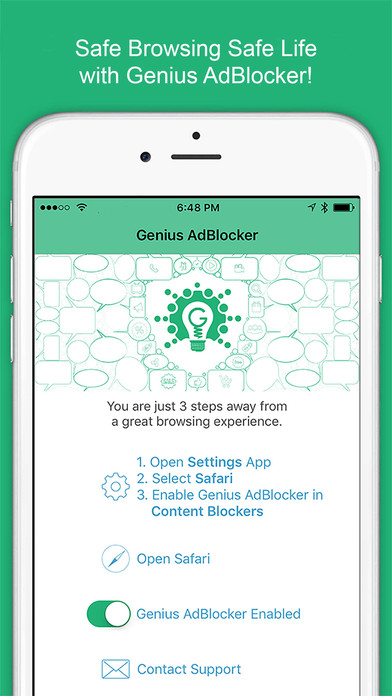 Normally $1.99.
Genius AdBlocker is a content blocker for iPhone and iPad which allows you to browse the web fast and freely with Safari. No more ads slowing you down- with Genius Adblocker, you'll save 50% of your data and up to 50% of your battery life. This app is a simple solution to all those annoying ads you face every day.

Here's what makes Genius AdBlocker unique:

– Blocking ads can increase your browsing speed by up to 600%!
– Keeps your browsing experience safe and secure– no more risk of tracking ads or
malware taking advantage of your browsing history.
– Increased browsing speed can help to save up to 50% of your battery life.
– Comes with advanced blocking options: social buttons, scripts, images.
– Save your data plan by 50%: ads can take up a lot of data without you knowing or
wanting them to.
– Free updates frequently released.
– Works across all Apple mobile devices- iPhone, iPad and iPod Touch.
– Whitelisted Sites option available- you choose the ads you want to be shown.

Genius AdBlocker is the best way to ensure a completely secure browsing experience. Your browsing security and speed is important to us, so we've designed this app specifically to help with these issues.

What are you waiting for? Take back control of your browsing experience and download Genius AdBlocker today!

Faster Browsing for Faster Living!
Preset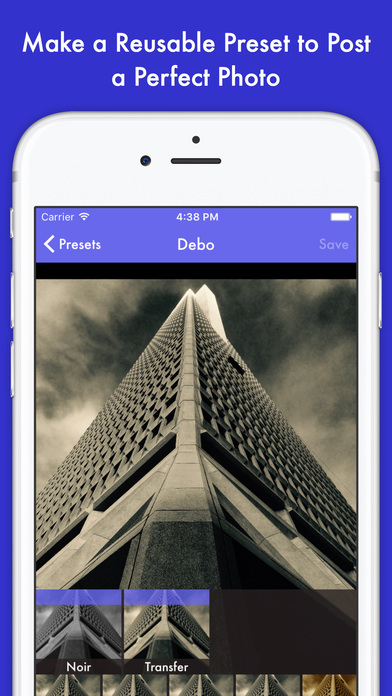 Normally $3.99.
Make your own filters by mixing, matching and adjusting 27 filters from our library.

Easy to use gestures allow users to swap, delete and temporarily disable filters in their layer chain.

Use Preset's easy to learn interface to create the perfect combination of filters that you can save and reuse.

Users can also pinch on the image they are editing to zoom. They can double tap to go back to original scale.

Share your Photos to Instagram, Facebook, Twitter or any app on user's device that has a share extension.

The app supports full use on iPad in either side-by-side or slide over mode.

Apply your presets inside the Photo App by using our extension. They can apply a preset then save it to their device.

Preset is available on any device that supports iOS 8 or 9. That includes iPad 2 and iPhone 4S.
Orderly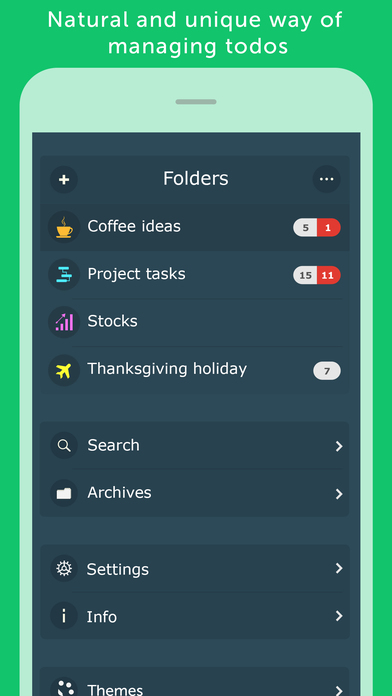 Normally $0.99.
Orderly is a nice and incredibly easy to use to-do list app designed exclusively for iOS, is now updated with great features like unlimited categories or folders, powerful search and many more customization.

"Orderly is design based on how the human-mind visualizes to-do lists !"

Featuring a breath-taking interface, seamless cloud sync, Orderly comes with "Location Based Reminders", so that the users never miss a to-do task at a particular location and displays the to-dos using the APPLE's bookshelf metaphor, so that you get a glimpse of your to-do lists without having to open them individually.

THE BEST part of the App is:

* Orderly automatically prioritizes your to-do list items by moving around those sticky notes between various priorities *

Key Features

1. Visual interface and layout.
2. LOCATION based reminders, alerts you of a to-do at a particular location.
3. Auto prioritizing of to-dos.
4. Recurring to-dos.
5. Cloud sync across devices
6. Unlimited categories for to-dos.
7. Powerful search within a category or across all folders.
System Monitor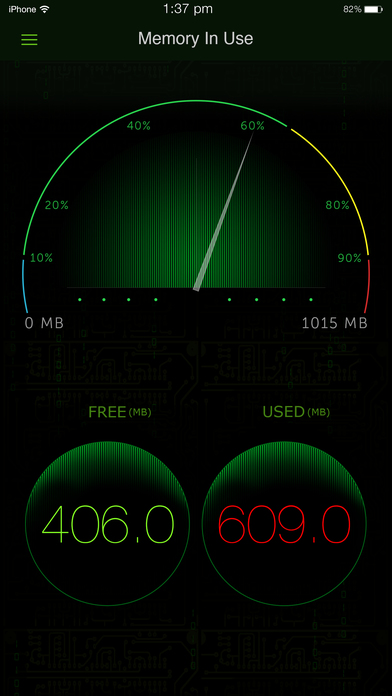 Normally $0.99.
The System Monitor, is the most comprehensive all in one health check app. on the App store, that monitors memory usage, battery performance, device information like IP address and hardware address, and used space on the iOS device.

You can use this app to accurately monitor your battery life, monitor memory in use, and used and free space. By appropriately charging the battery using this app to full charge, you can get a good battery life.

KEY FEATURES:

1. Double Tap Memory dashboard view to rotate to a 3D bar chart view.

2. Tap battery to see the battery capacity for your favorite apps.

3. Shows the used and free space on your iPhone/iPod.

4. Shows the IP address acquired, and hardware address of your device.

5. Displays a long list of device information, like physical specs, hardware info, and many more.
Fishbox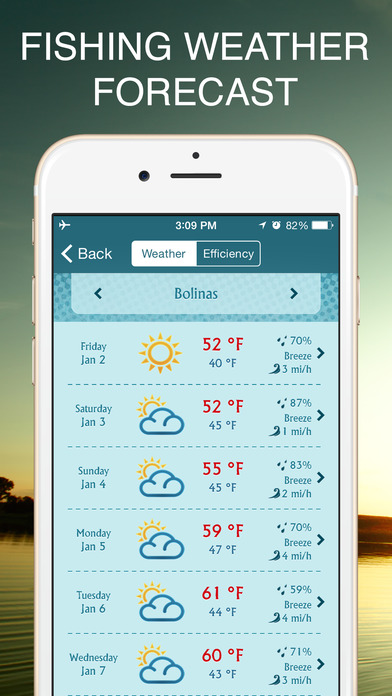 Normally $4.99.
Would you like to improve your fishing skills and know when exactly the best fishing times occur, so you will have a greater chance of catching a lot of fish?

Download the best fishing app now!

– Fishbox helps you plan your trips by predicting specific days and times with high probability of fishing success for any location.
How does it work? It analyzes the weather, tides, sun and moon position, moon phase, and many other factors to determine where fish will be located, how active they will be.

– Fishbox allows to record your best catches, mark favorite spots and share photos of your catches with friends.

– Fishbox also helps you analyze your data for improving your fishing skills in future.

FEATURES:
* Location: Auto GPS or Manual Entry or by Map
* Save favorite locations for future reference
* Moon Phase / Moon Rise / Moon Set Times
* Sunrise / Sunset Times
* Day / Week / Month Views
* Tides tables
* Current Weather plus Hourly & 7-Day Forecast
* Calendar for checking solunar data in advance
* Catch Log – one of the most advanced yet
* Statistics of your data
* Share Catches on Facebook, Twitter & Email
---
Our deals and product reviews are picked by BGR's expert editors and team.

Follow @BGRDeals on Twitter to keep up with the latest and greatest deals we find around the web. Prices subject to change without notice and any coupons mentioned above may be available in limited supply.