If you purchase an independently reviewed product or service through a link on our website, we may receive an affiliate commission. Learn more.
We've got something for everyone in today's batch of paid iPhone and iPad apps that have gone on sale for free. From photos apps to music steaming apps to games and everything in between — there's even an app in there that will help you cheat at Pokemon Go. We also found an app that lets you listen to your own music while on hold during a phone call, instead of the crummy music on the other end of the line. Pretty cool!
A few additional freebies can be snagged from yesterday's post as well, but remember that all of these sales could end at any moment.
MUST SEE: iPhone 7: New leak may have just solved the only mystery left
These are paid iPhone and iPad apps that have been made available for free for a limited time by their developers. There is no way to tell how long they will be free. These sales could end an hour from now or a week from now — obviously, the only thing we can guarantee is that they were free at the time this post was written. If you click on a link and see a price listed next to an app instead of the word "get," it is no longer free. The sale has ended. If you download the app, you will be charged.
MusicRogue
Normally $1.99.
MusicRogue is the best way to listen to YOUR hold music when making a call on mobile. No in-app purchases, no ads, and no call charges. Enjoy a clean and easy solution.

When on hold, play any track from your playlist, change playlists on a call, or chose music from your Spotify account (coming soon).

Your music on hold with zero ads or in-app purchases.

Features

• Play your music on your smartphone when on hold
• Select new playlists easily by "swiping" while on a call
• Companies called are blocked from advertising their products to you
• No ads or in-app purchases from MusicRogue
• Secure automated return to your call
• App can be used as a music player offline

Privacy Policy: http://musicrogue.com/privacy.html
Terms of use: http://musicrogue.com/terms.html
WeatherHop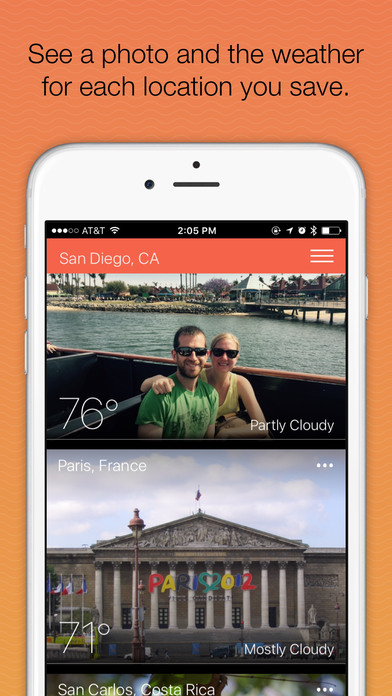 Normally $0.99.
Do you take lots of photos that you never see again? WeatherHop will help you relive those memories by showing you photos from your current location and other locations you've saved alongside the current weather and a full 7-day forecast.
Shift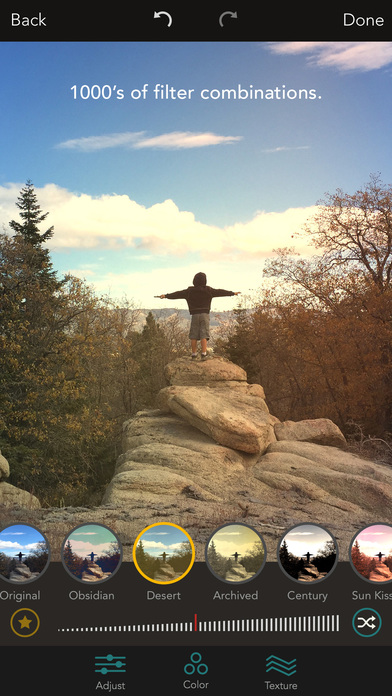 Normally $0.99.
Shift 2.0 allows you to create thousands of custom photo filters by combining textures, color overlays, and blends to produce stylish effects like grain, vintage, light leaks, and high contrast black and whites. Completely redone from the ground up, Shift 2.0 gives you full control over each element of the photo filter to achieve beautiful and unique finish to your photos.
Textures

Shift 2.0 is preloaded with 37 original textures that add film grain, dust, and light leaks that can be repositioned, scaled, rotated, and repeated to your heart's content. The strength of the texture can also be adjusted separately from the strength of the color overlays, meaning you can decide whether the texture, color, or both takes the main stage. Complete texture manipulation like this is the first in the realm of photo filtering.
Colors Overlays

Shift 2.0 provides striking color overlay presets that can be easily tweaked and customized. In its most basic form, color overlays can be a single color, which changes the tone of the entire picture. Color gradients that combine the overlay color from one to another provide an even more stunning look, simulating effects like light leaks or the look or vintage film.

Shift 2.0's innovative approach to color gradients comes in two flavors – two-point control or three-point control. Each individual point, which represents the focus of each color, can be moved, repositioned, rotated, and zoomed allowing for even more control of how the colors fade into each other, producing incredible outcomes.
Blends

Blends bring everything together by combining the original photo with the color overlay and texture. Every blend produces a different result – switching between them will produce another entirely different effect even with the same color overlay and texture. Altogether, Shift 2.0 has seven blend modes including standard Photoshop favorites such as multiply, overlay, additive, and screen, as well as custom blends like desaturate and psychedelic.
Favorites

Even though creating custom filters that are perfect for each photo is half the fun, favorites let you save and name their go-tos for quick and easy access for the next photo. Of course, the favorites can be adjusted themselves and be used as a starting point for yet another custom filter. There is no limit to the number of favorites that can be saved.
Features

* Create thousands of beautiful photo filters by mixing textures, color gradients, and blends
* 23 sample filters – Use them as starting points or make new ones from scratch
* 12 color overlay presets and color wheel – Pick a color overlay preset and use the color wheel to achieve the perfect look
* 37 original textures that can be moved, scaled, rotated, and repeated
* Fine tuned control over color gradients – Adjust position, strength, and direction
* 7 blend modes including multiply, overlay, additive, and screen
* Image adjustments like brightness, contrast, saturation, and temperature
* Save and name an unlimited number of custom photo filters to your favorites
SnapTube Premium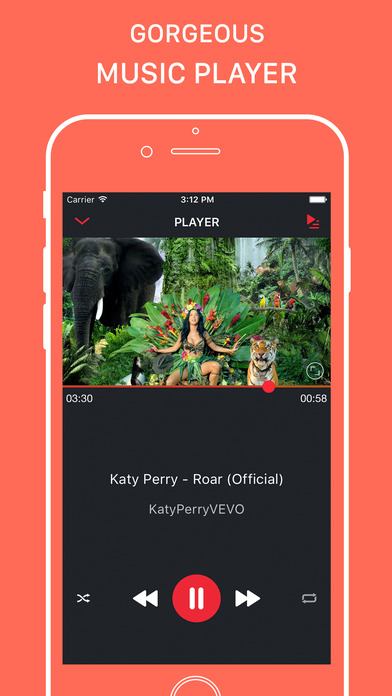 Normally $2.99.
SnapTube Premium is buit for music lovers. Search, discover, organise and play millions of youtube music, vevo music, live stream music videos. Keep tracking on trending, hottest, just released youtube music videos.
– Discover trending youtube music videos in your country
– Discover just release youtube music, vevo music
– Explore new youtube music, vevo music hits
– Background music playback
– Control music playback from lock screen
– Search unlimited youtube music tracks, playlists
– Seamless play millions of youtube music, vevo music
– Video streaming is optimized for both speed and quality

Media Library

– Add unlimited youtube music, vevo music
– Browse by Date or Duration or Name
– Search by Artist, title

Playlist manager

– Create playlists and listen to your favorite music seamlessly
– Organise unlimited number of playlists

Player

– Best youtube player for youtube music videos
– Play all high quality music video Smoothly and Seamlessly
– Streamer is optimized
Zuki's Quest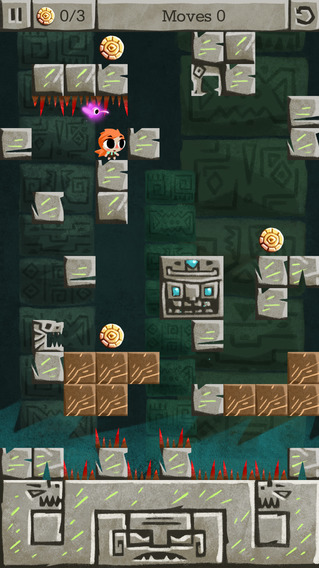 Normally $0.99.
Zuki's Quest is a mobile, turn-based puzzle platformer. Solve challenging puzzles by controlling the gravity and helping Zuki to free a mysterious island from its ancient curse.

Story

Zuki and her hummingbird, Pico, travel to a mysterious island. The gods have tasked the island-dwellers to collect the golden idols from the temples and sacrifice them for their amusement. On Zuki's arrival, the island-dwellers capture and try to cook her, but instead, the wise island chief decides to send Zuki on this difficult endeavor. Of course, those temples have plenty of traps, poisoned spikes, falling blocks and long-forgotten ghosts. From here, the adventure begins…

About

Zuki's Quest is a mobile, turn-based puzzle platformer. You solve puzzles by changing the gravity and moving Zuki through the levels. Every move can have multiple consequences and it's always good to think about where to jump next. With a limited number of moves per level and plenty of mind-bending challenges, Zuki's Quest is great game for puzzle lovers!

Zuki's Quest Features

+ Innovative mechanic to solve puzzles
+ Simple swipe controls
+ Physics-based gameplay
+ Beautiful Game Art
+ 72 challenging Levels
+ Game-Center Achievements
+ Easy to learn, hard to master
Spends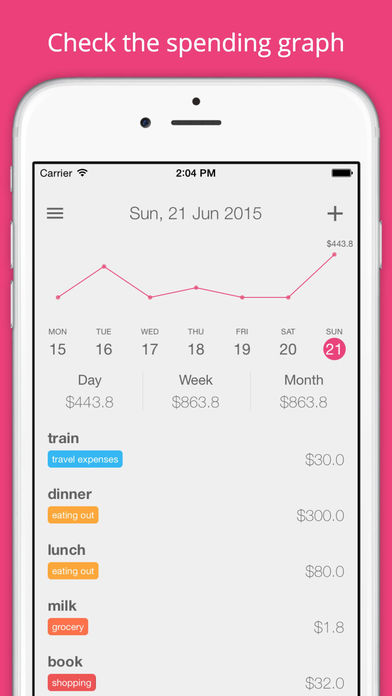 Normally $1.99.
It is a household account book app that there are three types of layout.

●Three of the household account book layout
You I can use the week and month display household accounts of that infinite horizontal scrolling.

●Beautiful two themes
And a two themes of WHITE and BLACK, you can use to choose the one you like best.

Function
——————————————-
Three types of graph
– By the scope of the week day line graph
– Another range of the month day line graph
– Range is the month of category pie chart

Other Features
– Editing of expense items, additional functions
– Theme change function. It can be changed from two types of theme
8 Minute Workout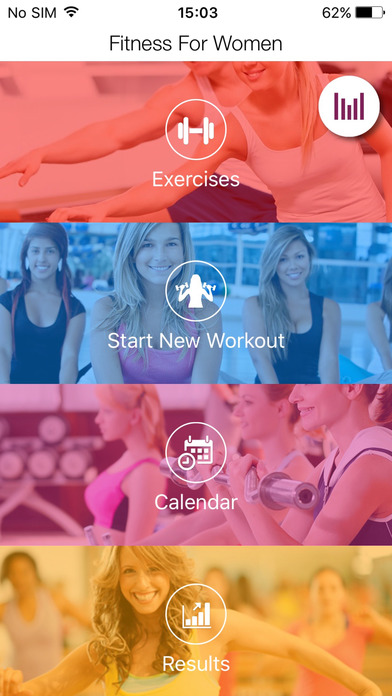 Normally $0.99.
8 minute workout is a sport annex based on scientific research and practice of audience by women of all ages who achieved colossal results.

This simple and effective set of exercises was first presented by a leading scientific journal by international organization American College of Sports Medicine (ACSM), and later made popular by newspaper NYT.

Do you want to have a slim belly and a beautiful abs, but can never find time to work out? All you need is dedicate 8 minutes a day to these simple exercises and watch your results! This annex contains carefully picked exercises for a complete workout.

Features

– Training regimen with built in stopwatch.

– Demonstration in photos and videos of each exercise.

– Step by step description of proper exercise.

– Training calendar.

– Optimal training schedule.

– Your weight control.

– Gallery of personal achievements.

– Sound accompaniment for workouts.

– Reminder for upcoming training.

– Integrated music player.

– Training timer set ability to pick individual perform and rest timing.

– Ability to share your achievements on Facebook / Instagram.

All the material is stored inside of this application (no Internet connection required).

All exercises designed specifically for women and are very simple, but extremely effective – you can work on your weight without special equipment and simulators only 8 minutes a day!
NoLocation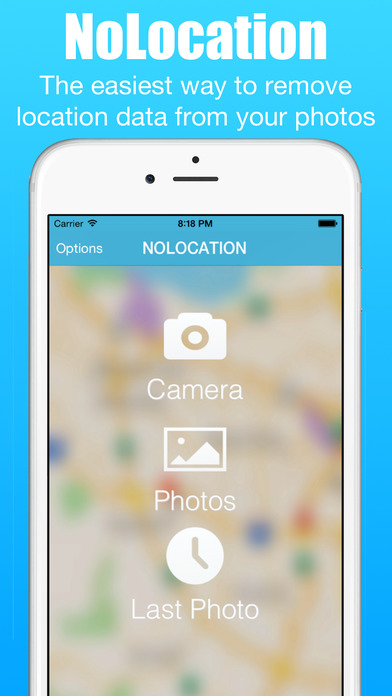 Normally $0.99.
"If you want to protect the privacy of your photos then NoLocation is a simple app that can help you with this. It's easy to use and the whole process only takes a couple of seconds." – appPicker

Location data is stored in every photo you take with your iPhone. When your photos are shared on the internet, anyone that sees them can see exactly where they were taken. NoLocation is here to fix that problem. With just a few taps, you can remove that data. After the data is removed, it will automatically open the share menu so you can send it to the to the internet or your favorite social network.
MemoMa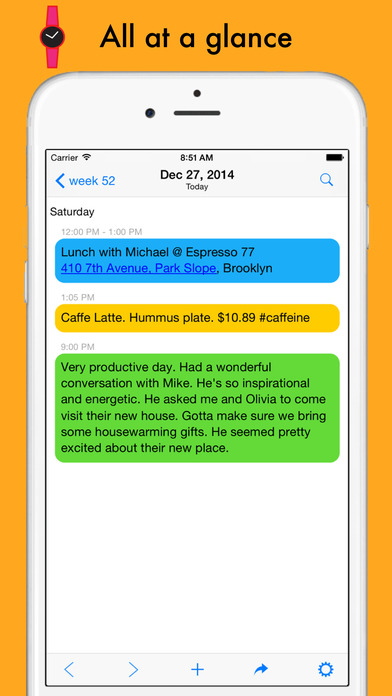 Normally $3.99.
MemoMa is a notes app that you can write your memos, ideas, journals, or any kind of text directly into your iPhone calendars. You can add a note very quickly by tapping a plus (+) button, and your note will be registered with a time stamp. You can also add a calendar event using MemoMa.

You can start your day by checking MemoMa's today's view. That is where the app starts when you launch it. It shows all of your notes and events for the day. Everything you write is displayed on your timeline, so you don't have to expand each item. Scroll through the day with your finger to learn all the details, including addresses, emails, URLs, whose hyperlinks can lead you to external resources. If you want to copy one of your notes or events, long press it and the text will be copied to the clipboard.

You can move to another day by swiping left or right, or by specifying a date. If you have difficulty finding a specific note or event, expand the view to a week, a month, or a year.

A full text search not only helps you find a specific note or event, but tells you how many entries fit your criteria for a specified period. And, it can be displayed in both chronological and reversed chronological orders. It helps you track down how many times you've had a certain activity, and lets you know when it happened the first as well as the last time.

What MemoMa Can Do:
– Create and edit plain text notes with date and time stamp.
– Create and edit calendar events.
– View entire texts for a given period (e.g., a day, a week, a month or a year) without having to open each event or note.
– Copy a note's or event's detail to clipboard.
– Hyperlink addresses, URLs and phone numbers to launch external apps.
– Full text search within given period (up to a year).
– Search results in chronological and reversed chronological orders.
– Create notes and events off-line.
– Change text size through system settings.

CAUTION: MemoMa has the following limitations:
– Cannot insert image, video, audio or other multimedia content.
– Cannot change fonts or format rich text.
– Alarms, reminders and invitations are not supported
(it can be set but, the functionalities are delegated to iPhone's main calendar app)
Tank Super Wars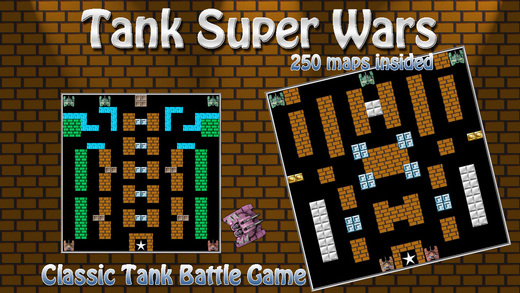 Normally $14.99.
One of the most Classical Tank Battle NES / FC Game since 1990

Game Rules:

– Defense your base
– Destroy all enemy tanks
– Game over, if your tank or your base is destroyed

It is a modern NES classical mobile tank battle city.
Game of modern war, Boom the map, Summon your alliance, Strike the Enemy!

Key Features:
– 5 difficulty levels
– Built-in 250 Maps
– Map Editor (Available on iPhone5 or higher) [Suggest use Touch Pen]
– Custom playlist (Available on iPhone5 or higher)

* All custom map need to create on you own, you cannot edit or change internal built-in maps.
** We will update the number of internal map every 2 to 4 months.
Cheats for Pokémon Go
Normally $0.99.
Features:
● Guide for Po ké mon GO is an application that provides full details for all 150+ confirmed Po ké mon in the game and how to use this.
● The best guided videos.
Download Cheats for Pokémon Go
---
Our deals and product reviews are picked by BGR's expert editors and team.

Follow @BGRDeals on Twitter to keep up with the latest and greatest deals we find around the web. Prices subject to change without notice and any coupons mentioned above may be available in limited supply.