If you purchase an independently reviewed product or service through a link on our website, we may receive an affiliate commission. Learn more.
It's Friday, which can mean only two things: 1. You've made it through another long week and the weekend is finally here. 2. You've got one more list of paid iPhone and iPad apps on sale for free to enjoy, and it's time to start checking them all out.
DON'T MISS: The iPhone 7 is going to be so much more exciting than you think
These are paid iPhone and iPad apps that have been made available for free for a limited time by their developers. There is no way to tell how long they will be free. These sales could end an hour from now or a week from now — obviously, the only thing we can guarantee is that they were free at the time this post was written. If you click on a link and see a price listed next to an app instead of the word "get," it is no longer free. The sale has ended. If you download the app, you will be charged.
SHAREit Photo Sharing Pro
Normally $1.99.
Photo Share allows you to transfer your photos & videos between your iPhone, iPad, Mac or PC over your local Wi-Fi network. It also supports sending and receiving photos & videos to/from popular cloud & photo services, mobile storage devices and NAS. Any kind of photo transfer – Photo Share can handle it!

● Support drag & drop upload, easy to use
● Transfer multiple photos and videos at once
● Download photos and videos as zip archives
● Crate new album
Download SHAREit Photo Sharing Pro
PrintCentral Pro
Normally $4.99.
The Ultimate File Management and Print solution for the iPhone and Apple Watch. Print to ALL printers (Not just AirPrint Printers). View, store & print email, documents & PDFs, all major cloud servers, attachments, photos, contacts & web pages. Convert documents and images to PDF files. Also print from inside other apps like Safari & Photos…

— Chosen by Apple for "What's Hot" on the App Store
— Featured on the Discovery Channel by NewsWatchTV

MacWorld: "PrintCentral is much more than a printing utility—it is a veritable office center"
AppCraver: "This app will let you print basically anything from basically anywhere."

► Print ALL iPhone content to ALL Printers

• Print direct to most existing WiFi or shared printers, or use the free printer software for ALL printers, same as your Mac or PC.
• Print to all AirPrint, non-AirPrint & network shared printers
• Print via Google Cloud Print
• Print files & other content from other apps
• Print Preview and print page selection
• USB & Bluetooth printers can be used with free print server software
• Print remotely via 3G/4G
• Choose from a large range of printing options. Copies, Duplex, Grayscale, Image sizes, Page Range, Paper Size, Margins …
• Print all content to PDF format files

► Complete File & Cloud Server Management/Transfer/Conversion

• The most advanced File Management app available for the iPhone
• Combine all of your Cloud Servers together to Transfer Files between them and other devices
• iCloud & iCloud Drive, Dropbox, Evernote, Box, FTP, Google Docs, OneDrive, ShareFile, SugarSync, Transporter, WebDAV & More
• Print, Send or fetch files from Other Apps to store centrally
• Secure with an App Password or Finger Touch ID
• Advanced search to find files on local and cloud servers
• Integration with the global device Spotlight Search
• Zip multiple files to send via email or save to a Cloud Server

► Apple Watch

• Print Images and Photos straight from your Apple Watch
• Print from all of your Cloud Servers
• Browse all of your photo albums without syncing beforehand

► WiFi Hard Drive

• Mount your iPhone or iPad as a network server on your Mac or PC for quick file transfer
• Send and fetch files from your iPad/iPhone to your Mac or PC or Network server
• Drag and drop documents & files between devices
• Open, view & send documents and files while away from your Mac/PC

► Transfer Files and Content to computers and other devices

• Use the built in Bluetooth or WiFi transfer features to quickly and simply send files to another iPad, iPhone, Mac or PC
• Transfer files via WiFi if available, or instantly with Bluetooth – without pairing
• Copy text or an image from a Web Page and send to another device with a single tap
• Send a phone number, address, photo or other content quickly to a friend
• Drag and drop to move files to other devices

► Emails – Print, Attach files, Save and PDF Convert

• Print emails and attachments
• Attach multiple files and images to new emails
• Send emails with formatted text and embedded images
• Supports virtually all email accounts
• Send Cloud and other files as attachments
• Save attachments for archiving or emailing

► Complete Calendar Printing

• View and Print by Day/Week/Month
• Choose which calendars to display and print
• Email your calendar views as PDF files

► Print and Save Web Pages

• Print from Safari using extensions
• Copy web and email content from apps to print or convert to PDF
• Print web pages as you are browsing
• Save downloaded files from web pages for archiving or emailing
• Send web pages as PDF email attachments

► Photos and Image File Sharing and Transfer

• Save your Album Photos as Files
• Move Image Files to your Photo Album
• Move Photos & Image Files to and from your Cloud servers, Mac/PC or another iPad/iPhone
• Print Photos in multiple sizes

► Contacts

• Search & select multiple contacts to print
• Sort by first or last name and edit
• View all emails for each contact

Quick help if needed
Delight Camera
Normally $2.99.
Share your moment with a gorgeous look!

Delight Camera is made for you who love to make a moment really special.

– Easy capture
– Fine tuned hand-made filters
– Easy crop to fit any social media or save to camera roll
– Make it even special with special text
– Share easily across Facebook, Instagram or any other social media
Dude! Look At That Car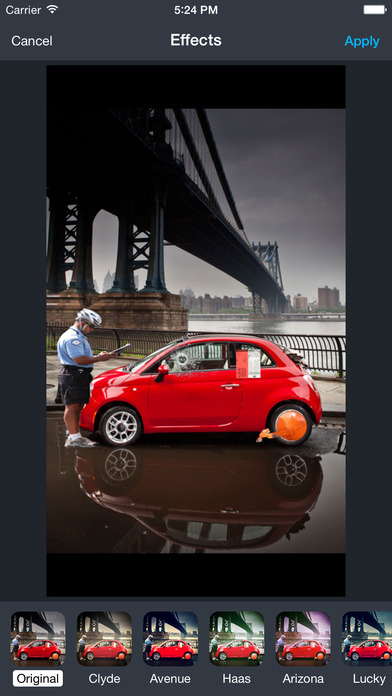 Normally $0.99.
Did you ever want to play pranks on your family and friends cars? Well now you can! Take a picture of their parked car and add prank damages to it. They will never know and watch their hilarious reactions!

Includes tons of Police cars, fire trucks, firemen, TOW trucks, glass cracks, scratches, fire, bullet holes, smoke, damages, car boots, parking tickets, police officers, spiders and much more! (IAP required)

Did we also mention it includes a powerful photo editor as a bonus? Add effects Memes right from within this app.

Download now!!!

Disclaimer:
Dude! Look At That Car Free, its designs, and all other assets included in this application are the sole property of Simplegames & Saliha Bhutta. Any sort of reproduction of this app using app design and or assets found within this app will result in legal consequences.
Download Dude! Look At That Car
Todokit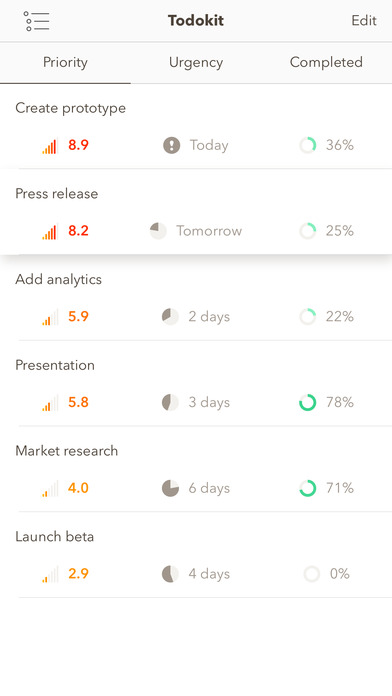 Normally $2.99.
– Organize tasks by project, priority and urgency.
– Track your progress for each task and check your past achievements.
– Regroup projects and reorder tasks by drag & drop.
WorldCraft & Exploration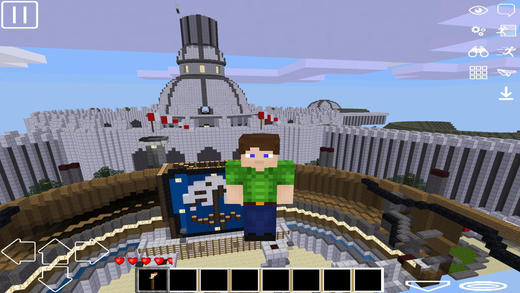 Normally $0.99.
WorldCraft & Exploration is an open world game with hungry game, lots of amazing maps and survival game! build staffs, dig blocks, craft hundreds of items, lovely animals, zombies/monsters and survival!

hungry game play:
When you play a map with this game a glass wall is created which is 200×200 blocks around the center of the map,
it is an indestructable wall and players will always spawn inside the arena.
There are also chests scattered randomly around the arena which contain useful weapons and items.
When you die you drop all you items inand start spectating.
After three minutes you get hungry and start starving.

Features:
Explore, dig and build in a voxel world, and craft stuff from raw materials to help you along the way.
Multiplayer support for tens of players, via servers hosted by users.
Voxel based lighting with gameplay consequences (light caves and buildings with torches)
Almost infinite world and several beautiful map generators.

How To Play:
select games in singleplayer tab and select a world to play
play the 'Tutorial World' to learn the basic
check help in the game pause menu for more details
Download WorldCraft & Exploration
DROP'd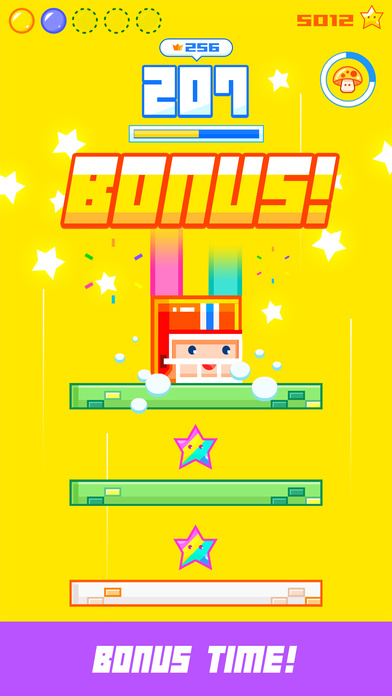 Normally $0.99.
There is no time! Let it drop as lowest and fastest as possible!

Use accurate timing and quickness to achieve the highest score.
It will get harder but items will help you along the way.

Let's DROP'd!

[How to play]
– Tap your screen so that the character falls into the safe green stick!
– Seeing a hard stick? Blow it up with your items!
– Bonus time applied if you collect 3 matching marbles.
DayCost Pro
Normally $2.99.
Three seconds a bill. Fast, Security and Easy to use is our aim, and iOS notification center widget.

Look at other people how to say:
◎ I just downloaded this app and I am so loving it already! It seems easy to use but I need to explore it more.
◎ Very innovative work. Keep up guys. 5 star app.
◎ It's quick to note down your expenses and helps you track your money.
◎ Polished, smart, simple, with all functions of apps of this kind. Exactly the one I was looking for. Makes me delete other similar apps on my phone and keep only this one, really.
◎ I love this app! It is clean, beautiful, very customizable, and user-friendly. I love the ability to make your own categories and accounts. And I also love the ability to put it in your pull-down Notification Center on your phone. It makes it quickly accessible during the day. Great job, love the app!

Apple Watch:
You can create incomes and expenses from your Apple Watch. The Glance shows your expenses of today, this month.

Feature:
◎ Three seconds only: pull down, fill money, choose category
◎ iOS notification center widget: you can easily account when iPhone lock screen
◎ Passcode security: everyone cannot open, only you. even double-click the Home button, in the App list can not view the data
◎ Support more than 160 kinds of currency, conversion exchange rate automatic updates
◎ Calculator: built-in calculator, more convenient and faster
◎ Full gestures: fast billing basic
◎ Humane beginners guide: for special operations, we guide the way through the animation + text, more intuitive, easier to understand
◎ iCloud backup & restore
◎ Dropbox backup & restore
◎ Export data to CSV via Email
◎ Recurring event, both expenses and incomes, with rich frequency options.

Basic:
◎ Expense & Income bills can be added photos
◎ Income, Expense, Transfer, the others have
◎ Graphical reports, allowing you to easily view the balance of payments situation year / month / week
◎ Budget management: give yourself a reason to control consumption
◎ A variety of color themes and wallpaper, allows you to fully personalize
◎ Custom categories and consumption expenditure accounts, more in line with your needs
◎ Supports iPhone & iPad
◎ Daily reminder

Increase:
◎ Easy copy history through gestures and automatically positioned in the day consumption date, you only need to modify the money can be. of course, you can use the existing money saved directly
◎ You can also add categories and account when billing editing, click on the banner to change currency

If you give up because of difficulties
If you give up because of busy
If you want to know where expenses
If you want to save money
Pic Navi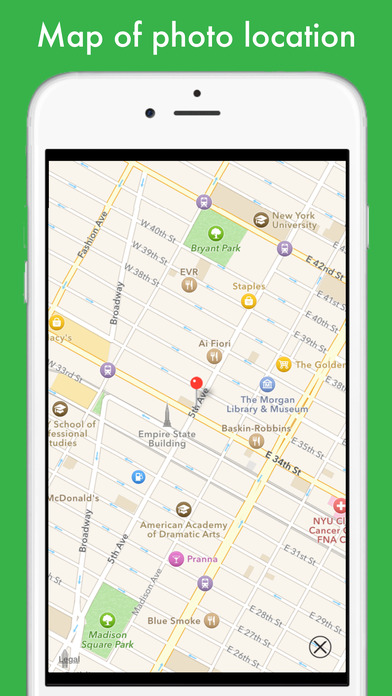 Normally $2.99.
Pic Navi is a full sized photo viewer that tells you when and where the pictures were taken. Date and time stamp is shown on the bottom of each photo. The map guides you from where you are now to the location of the photo. Finding a photo is very easy with Pic Navi. Just search by an album name or a person's name configured on iPhoto.

Pic Navi is a perfect app for you if you like keeping your records with photos. Take food pictures, and Pic Navi reminds you the location of the restaurant. Too busy to write down your activities? Take photos and check them out later with Pic Navi to know when and where you took them. Do you like looking at your travel pictures with your loved ones? Pic Navi helps you bring back great memories from your adventures.

Features
– Map based on photo's GPS data
– Driving direction from your current location to the location of the photo (domestic only)
– Date and time on the bottom of photos.
– Search albums, faces or events
– Sharing by email, messages, Twitter and Facebook.
– Train, Bicycle directions and other map features
– Customizable date/time label
Pixel Hunter
Normally $2.99.
Pixel hunter is 3D side-scroller game, designed in Voxel and 8Bit style. The game is about a hunter, whose weapons were stolen by different animals. His only thought is to return them all. The main objective of the game is to go through the worlds such are:

– Forest
– Mountain
– Arctic
– Volcano
– Beach

During your trip you'll meet with different enemies like: animals, birds, amphibians and fishes. By the end of each level you have to fight with Boss, which will return you the stolen weapon. You are controlling the character with simple, retro style joystick buttons which are right on the device screen.

Features:

– Awesome 3D Voxel and 8bit graphics!
– Perfect mix of retro and modern game styles!
– 5 worlds with various environments and unique soundtracks per each!
– Epic fights with bosses at the end of each level!
– Multiple gameplays within one game (side-scroller, runner, boss fights)!

If you like old style games than Pixel Hunter is for you.
ClipStitch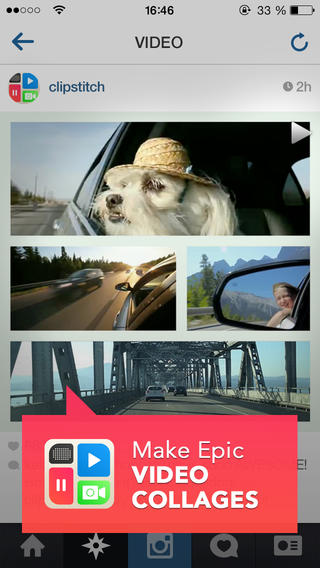 Normally $2.99.
**ENJOY THE MOST PREMIUM EXPERIENCE WITH THE PRO VERSION**

Create INCREDIBLE VIDEO COLLAGES

ClipStitch is the ultimate app for creating fun, beautiful, and creative video collages. Have fun making your own video, and share it to boost your popularity.

It's simple and delightful:

1. Choose what videos to include in your collage

2. Place them in the frame exactly as you like

3. Be creative with colors and background themes

4. Share on Instagram, Facebook, save to your camera roll, and much more

You are going to love this app!
---
Our deals and product reviews are picked by BGR's expert editors and team.

Follow @BGRDeals on Twitter to keep up with the latest and greatest deals we find around the web. Prices subject to change without notice and any coupons mentioned above may be available in limited supply.