If you purchase an independently reviewed product or service through a link on our website, we may receive an affiliate commission.
Measuring out the exact right amount of ingredients is the best way to stick to portion control and serving sizes. Using measuring cups is certainly an effective way to get the proper supply. But there are certainly things that you don't need to measure out or that you can use a different method of measuring for. When it comes to a food scoop, you can use that, especially for things such as ice, pet food, coffee, or even popcorn. Watching the movie theater attendant reach that scoop into the large mountain of yellow goodness is almost as exciting as the movie you're about to go see. There are many different kinds of food and kitchen scoops to keep in your house, so which ones are right for you? We've highlighted our picks to help you get the "right" amount per scoop that you desire. Check them out below.
Best Popcorn Scoop
Getting that at-home feeling that you get in the theater is possible when you use the Benchmark 42030 Aluminum Speed Scoop. This has a distinct, quick filling design to funnel your popcorn into a bag or bowl quicker. It's made of aluminum construction and the specific design with the holes makes sure that kernels that are un-popped will fall out. One of the worst things that can happen when you're eating popcorn is that you get to the bottom of the bowl and it's just a bunch of un-popped kernels. This measures 8″ in length, 6″ in width, and an inch high. You'll be filling bowls faster, getting everybody their snack quicker, allowing them to drizzle butter or sprinkle seasoning on top before the movie starts. It only measures 6.4 ounces, so it won't be hard to use.
Benchmark 42030 Aluminum Speed Scoop
Price:
$20.00
Available from Amazon, BGR may receive a commission
Best Large Scoop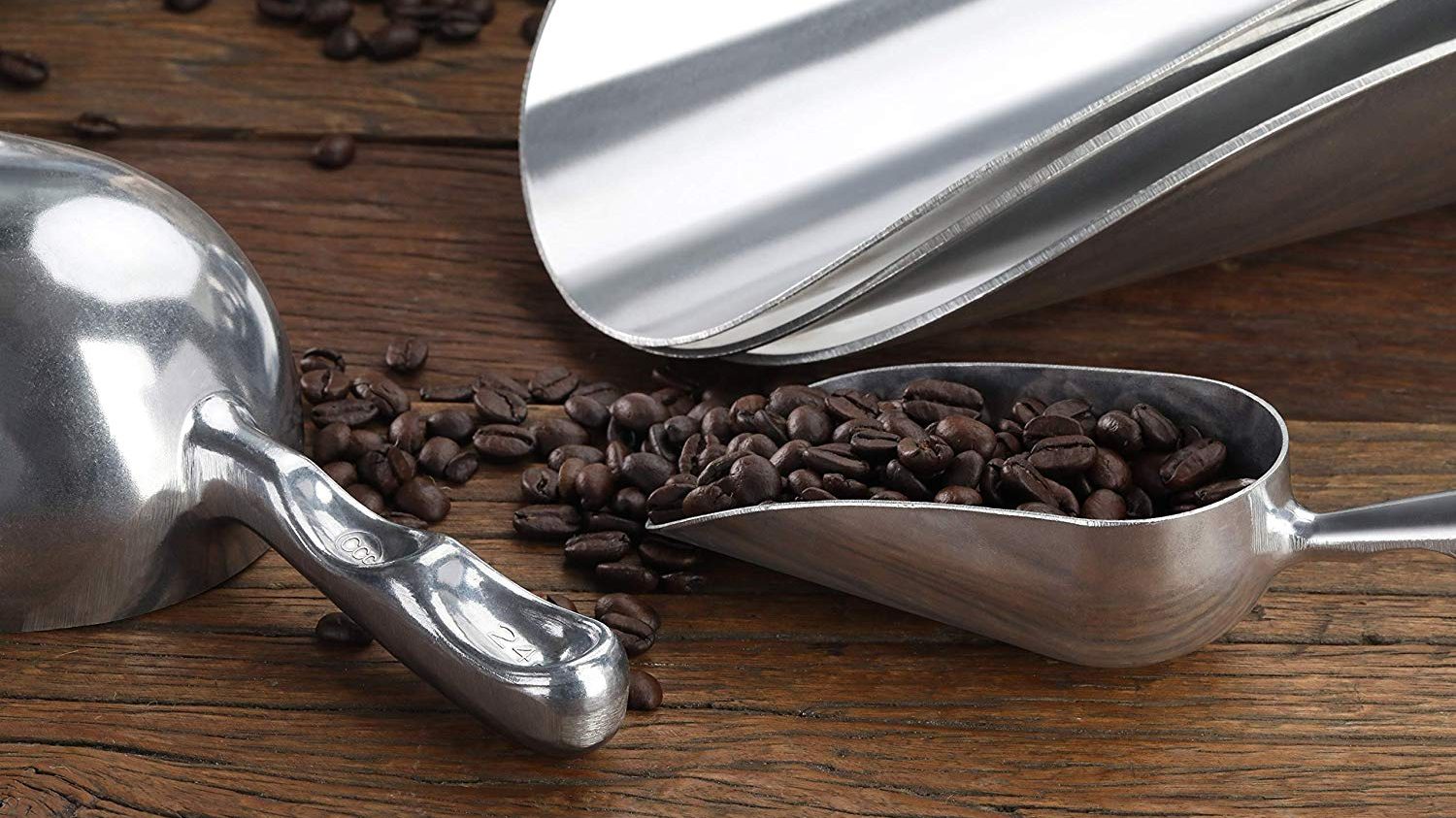 Knowing you need to scoop a large quantity of dry ingredients, you should opt to use the New Star Foodservice 34608 One-Piece Cast Iron Scoop that holds 85 ounces. You can choose between one that is five ounces, 24 ounces, 38 ounces, 58 ounces, or the largest one of 85 ounces. It is made of commercial-grade aluminum and is great to use for ice, sugar, flour, popcorn or candy. You can use this for dry or bulk items but you can also store it in ice buckets or large glasses. It's a durable alternative to plastic scoops that could potentially break. There are no seams or rivets, helping you when it comes to bacteria accumulation. Because of that, you should only hand wash it only to preserve the quality. The handle also has curved finger indentations, so it's ergonomic and simple to hold.
New Star Foodservice 34608 One-Piece Cast Aluminum Round Bottom Bar Ice Flour Utility Scoop, 85…
Price:
$17.97
Available from Amazon, BGR may receive a commission
Best Pack of Plastic Scoops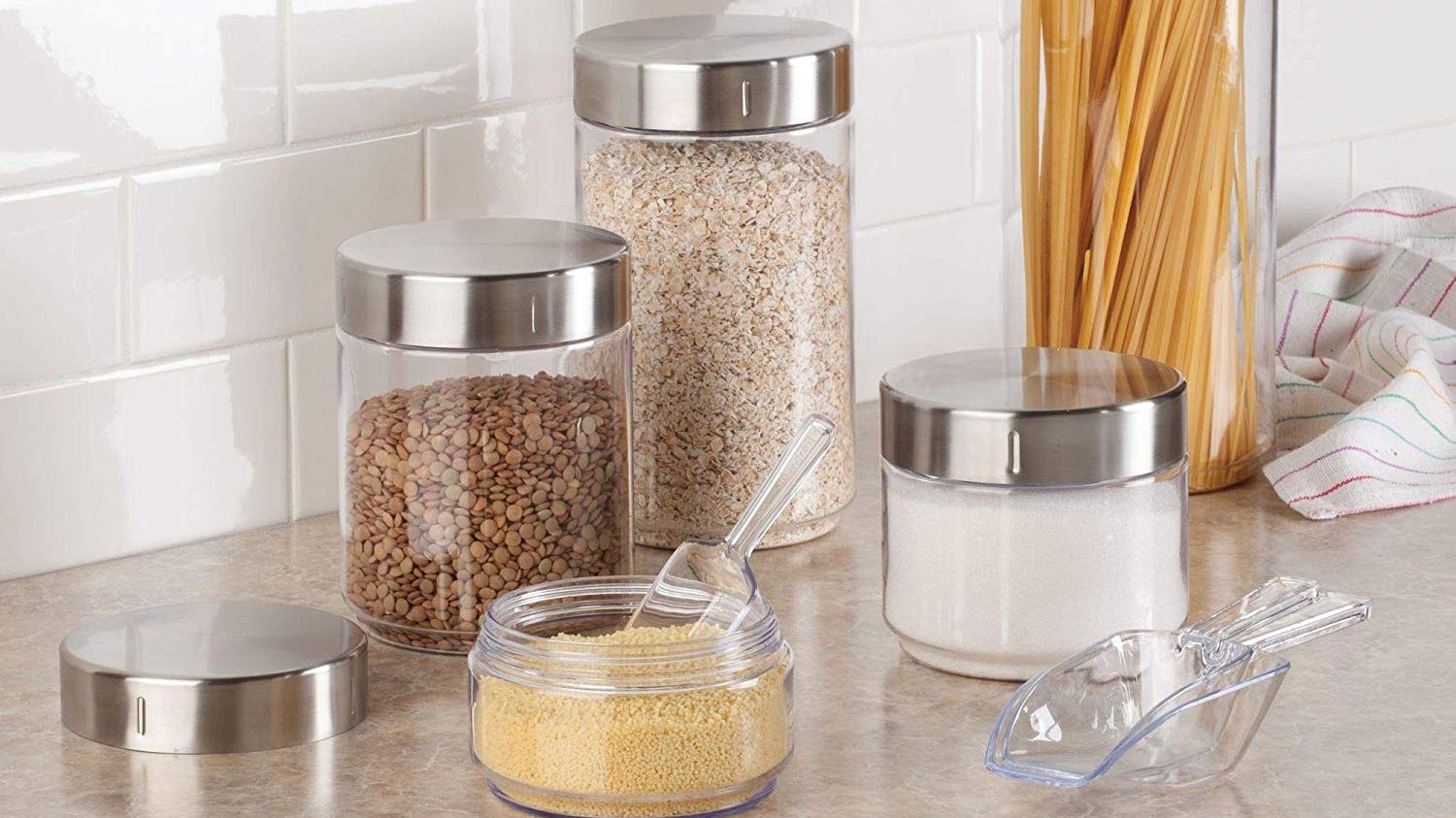 Being able to hold a third of a cup, you'll have the run of your ingredients when you have the iDesign Large Plastic Measuring Scoops Pack of 4. These are great for many areas of your house, including the kitchen pantry, for baking, the bathroom for laundry, the bath for salts, or wherever you keep your pet food. These can be used to measure many items, as it's easy to measure since they hold a third of a cup. Each one measures 2.25″ x 1.25″ x 6.5″ and can be used all over. You can leave one or two in the pantry and one in the bath and one near your pet's food. You'll only need to wash these with warm water and mild soap to clean them. Each one is made from a durable clear plastic for longer and extended use.
iDesign Large Plastic Measuring Scoops for Baking, Kitchen Pantry, Pet Food, Laundry, Bath, 1/3…
Price:
$6.99
Available from Amazon, BGR may receive a commission
Best Aluminum Scoop Set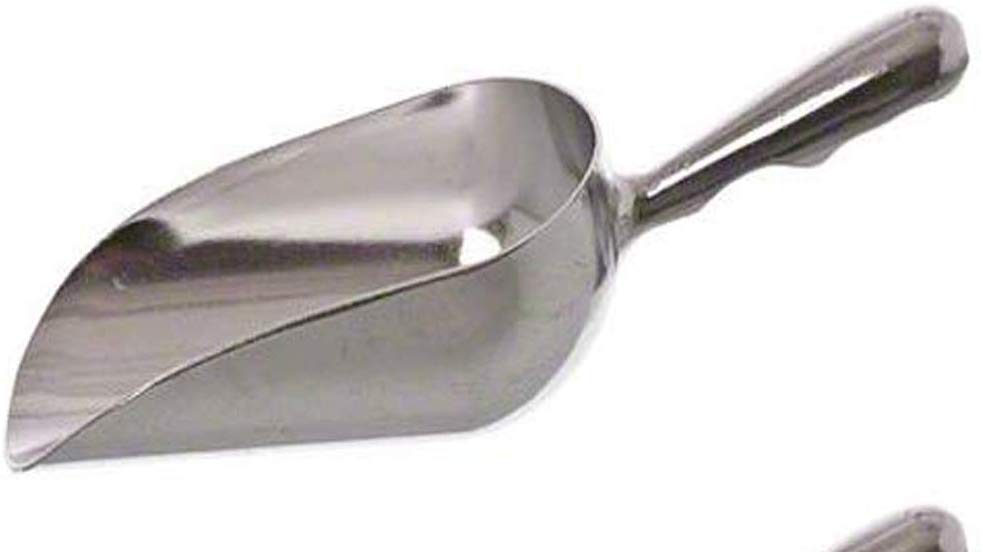 You'll get two scoops per purchase when you pick up the Premium Life AS-12 SET of 2 12-Ounce Bar Ice Scoop. These are made from commercial grade, quality cast aluminum for a durable and essential need. The handles have ergonomic and comfortable finger indentations, making it easy to hold them. You can hold 12 ounces per scoop and each one measures 8 5/8″ in length and 3 1/8″ in width. These have a rounded mouth, so it's easy to put them in and out of ingredients and they work for all kinds of purposes. Each one weighs 6.8 ounces, working well with spices, herbs, or even candy.
Premium Life AS-12 SET OF 2, 12 Oz. (Ounce) Bar Ice Scoop, Dry Bin Scoop, Dry Goods Scoop, Cand…
Price:
$14.95
Available from Amazon, BGR may receive a commission
Best Flexible Scoop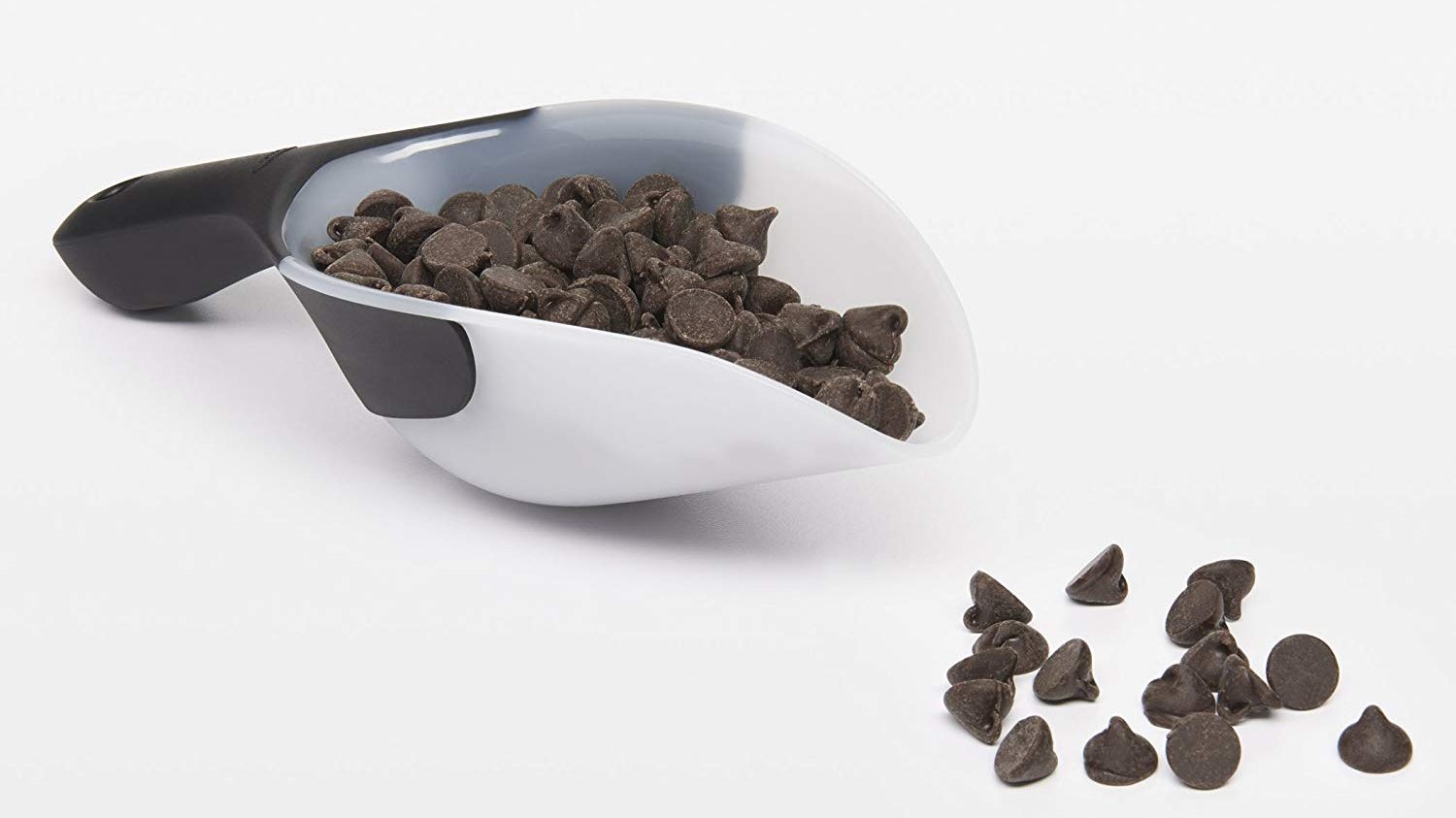 Providing you with plenty of give, the OXO Good Grips Flexible Scoop is a solid option. This holds a cup at its largest capacity and is perfect for scooping ice, pet food, cereal, flour, and much more. You can even leave this scoop in the ice maker for when you are making more ice and need some for your drinks. The head flexes for a more controlled pour into narrower containers, allowing you to get more of your scoop into where you want to pour. The head is compact, fitting into a wide variety of containers and canisters. You can wash this in the dishwasher and it's BPA-free. The handle has a soft and comfortable non-slip grip that's easy to use wherever you are using it in your home.
OXO Good Grips Flexible Scoop
Price:
$8.95
Available from Amazon, BGR may receive a commission