If you purchase an independently reviewed product or service through a link on our website, we may receive an affiliate commission.
It's okay if you mess up. We all do it. Nobody has perfect penmanship and never has a misspelling. Sure, most of us are writing and typing on phones and computers these days, but there's still plenty of instances where you need to quickly jot something down. If you're frantically scribbling to get your pencil to paper, you will surely write something incorrectly. But don't worry, as there is always an eraser around to help you. There are pencils that don't have erasers available. So if that's the case, you'll need to provide one yourself. With any of the erasers we've highlighted below, they will do the trick when it comes to taking care of your errors. Because, again, we all make them. There's nothing to be ashamed of. Just get rid of them while you can.
Best Eraser Value Pack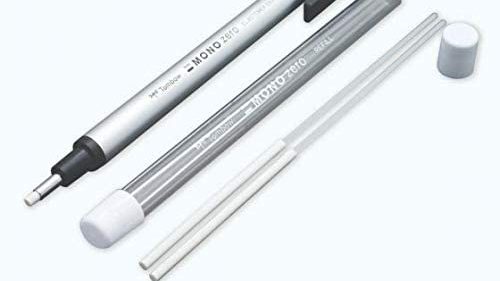 You will get plenty of bang for your buck when you pick up the Tombow Mono Zero Eraser and Refill Value Pack. You can choose between round and rectangular, whichever best suits your needs. The value pack includes the Tombow MONO Zero Eraser as well as two eraser refills, so you won't be without an eraser when you may need it most. This is pen-style with a precision tip eraser, so it's easy to hold. It is 2.3mm in diameter, providing you with plenty of area to work with. This will not damage paper, so it's safe to use on your surfaces. As we stated, this is refillable, allowing you to slide a replacement in when the original runs out.
Tombow Mono Zero Eraser and Refill Value Pack, Round 2.3mm. Precision Tip Pen-Style Eraser with…
Price:
$5.99
Available from Amazon, BGR may receive a commission
Best Electric Eraser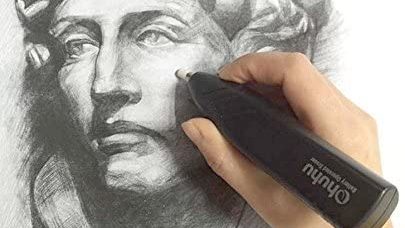 Ideal for architects, the Ohuhu Electric Eraser Kit is great for anyone who needs to draw a lot. This electric eraser comes with 20 eraser refills, so you'll always be set. It offers precision control and is ideal for drawing, drafting, painting, architectural drawings, arts and crafts and much more. With circular movement, the strong motor allows you to eraser targeted areas effectively and precisely. It's a one-button operation, as you can simply push the button and a light touch to the paper is all that's required for erasing. This electric eraser requires two AAA batteries that are not included. Once you put those in, you'll be ready to go, as the eraser will take care of the rest.
Ohuhu Electric Eraser Kit with Eraser Refills and 1 Eraser Brush, Auto Erasers for Artist Drawi…
List Price:
$9.99
Price:
$6.99
You Save:
$3.00 (30%)
Available from Amazon, BGR may receive a commission
Best Assorted Colors Pack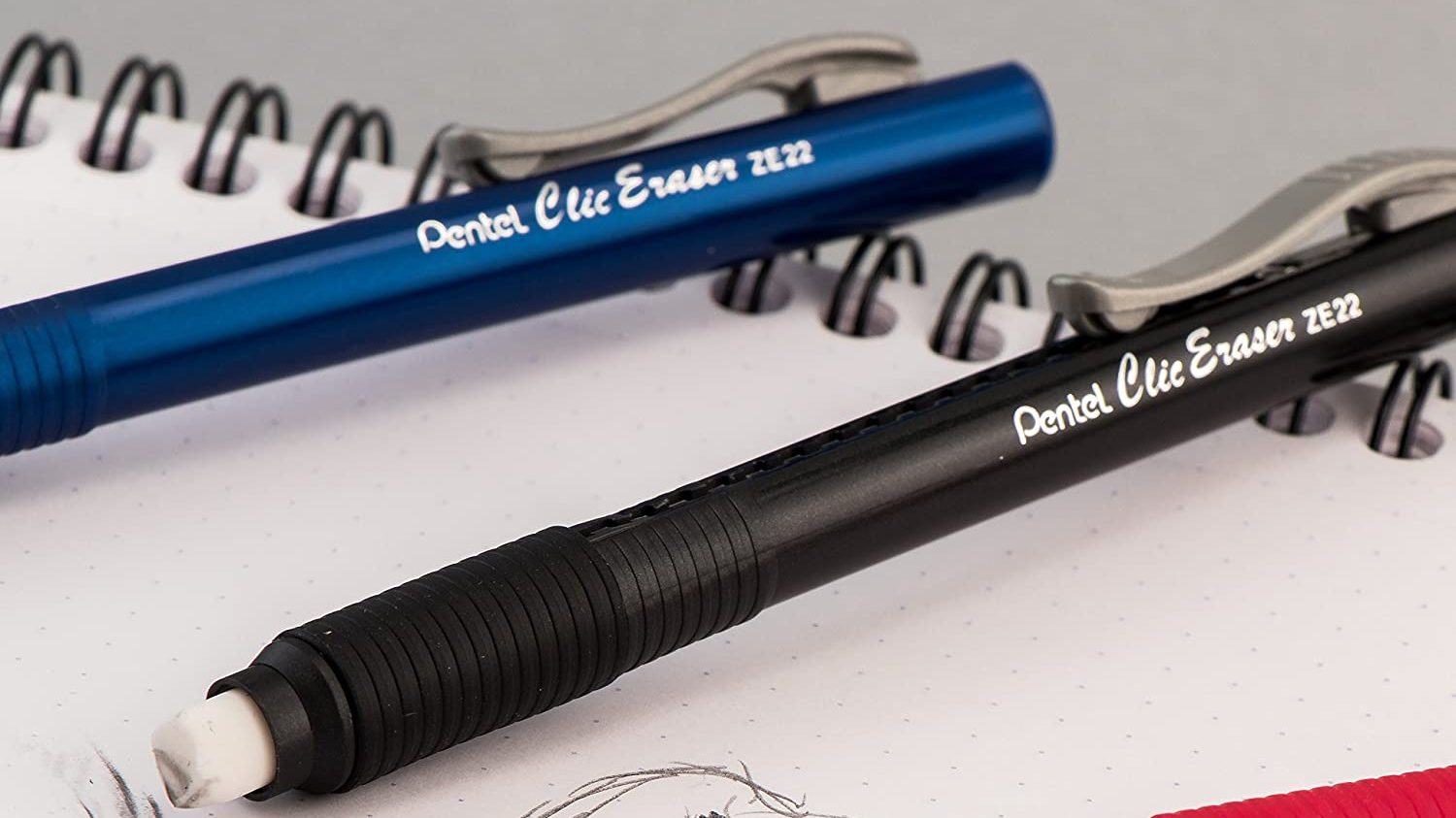 With a pen-style eraser, you're sure to find the Pentel ZE21BP3K6 Clic Eraser Pencil-Style Grip Eraser easy to use. This comes in assorted colors and comes with three erasers in a pack. They are retractable and refillable, so you'll be able to get rid of one if it is used up. These are extra long, so you'll have plenty of real estate to work with. These are refillable with Pentel ZER2 eraser refills. Each one comes with a pocket clip for carrying convenience. The color barrels that you'll get will vary, but they will be three different, so you can keep them separated. The solid barrel has a latex-free grip for long-lasting comfort while you're using it.
Price:
Available from Amazon, BGR may receive a commission
Best Pack of Handheld Erasers

Just like you used to use in school, the PaperMate Pink Pearl Erasers are sure to please. You'll receive 12 large erasers in each pack, giving you plenty of room to work through your errors or mistakes. Just a slip of the pencil will give these erasers ammo. These provide clean finishes for exams, essays, and everyday writing. The sharp corners make it easy to target the area you need to erase while the flat sides make it easy to hold. You'll be handle both large and small details with these erasers. The classic design is ideal for students and serious artists alike.
Paper Mate Pink Pearl Erasers, Large, 12 Count
List Price:
$10.92
Price:
$5.47
You Save:
$5.45 (50%)
Available from Amazon, BGR may receive a commission
Best Budget Eraser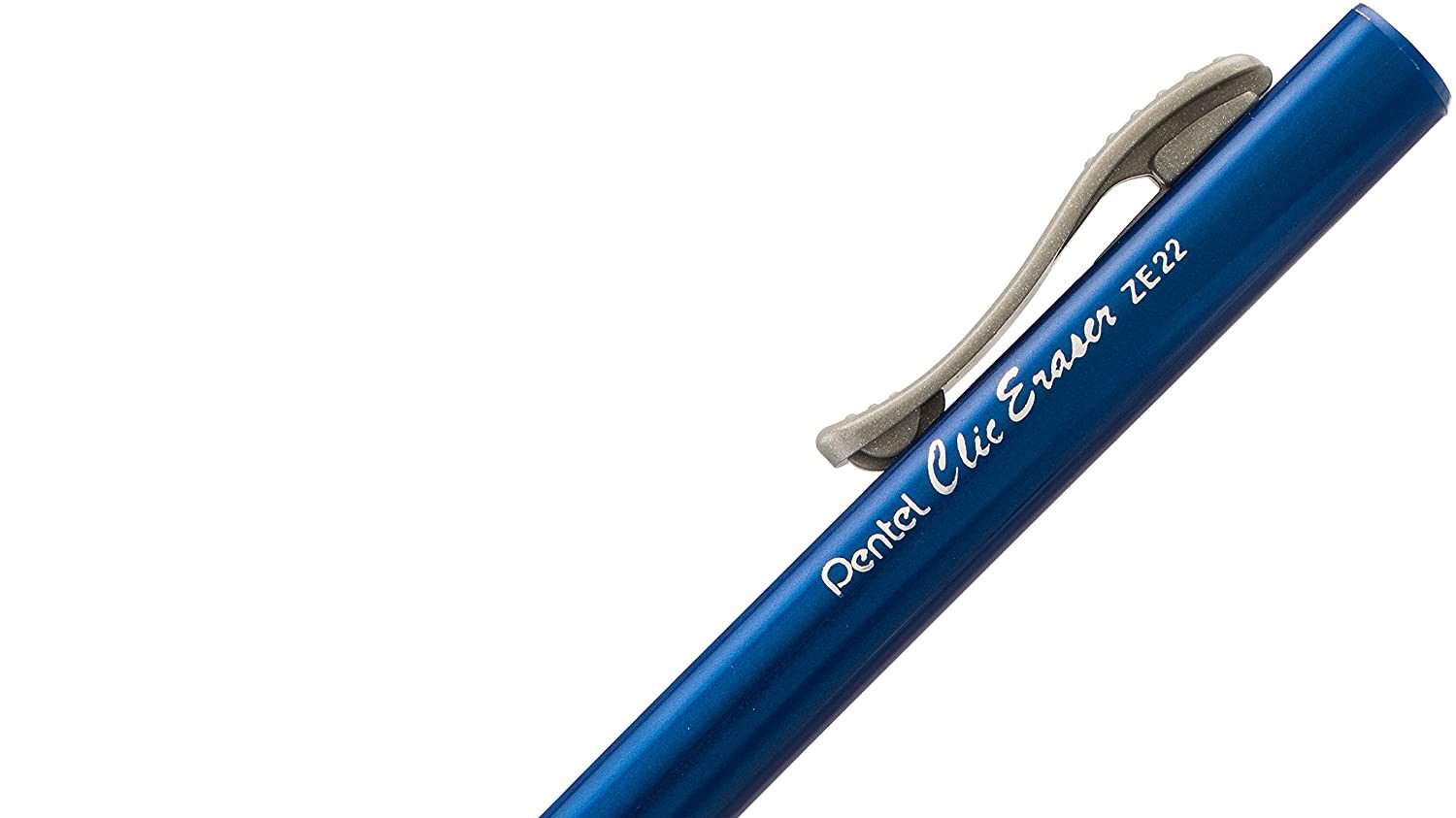 Coming in as a cost-effective choice, the Pentel Clic Retractable Eraser with Grip is a solid option. You'll get three erasers with varying barrels, so they'll work with pretty much any pencils mark you make. The latex-free white refill erasers are meant for Sharplet-2, Client Pencil, Sensi-Grip 120, Graph Gear series, or the Lancelot mechanical pencil. The ratcheting function makes it easy to give yourself as much eraser as you need. The erasers are non-abrasive and have a pocket clip, so you can tuck it into your shirt or pocket.
Pentel Clic Retractable Eraser with Grip, 3 Pack
List Price:
$10.99
Price:
$3.97
You Save:
$7.02 (64%)
Available from Amazon, BGR may receive a commission