If you purchase an independently reviewed product or service through a link on our website, we may receive an affiliate commission.
Having problems with your feet can be a nagging and frustrating pain to deal with. Whether you have sore ankles, joints, toes, plantar fasciitis, or another other foot ailment, it can be painful any time you take a step. One of those types of annoyances is bunions. A bunion is a bony bump that forms on the joint of your big toe, usually from stress, tight shoes, or arthritis. You can try pain medications, changing the shoes that you're wearing and a few other options. A smart one to implement is a bunion corrector. This is a splint of sorts that will wrap around your foot and big toe to separate them and pull the toe back into normal alignment. When you have a bunion, the big toe tends to slant towards the other toes. Your toes can be aligned with any of the bunion correctors that we've highlighted below. Take a look and take pain-free steps shortly.
A bunion corrector set that will help you solve your problem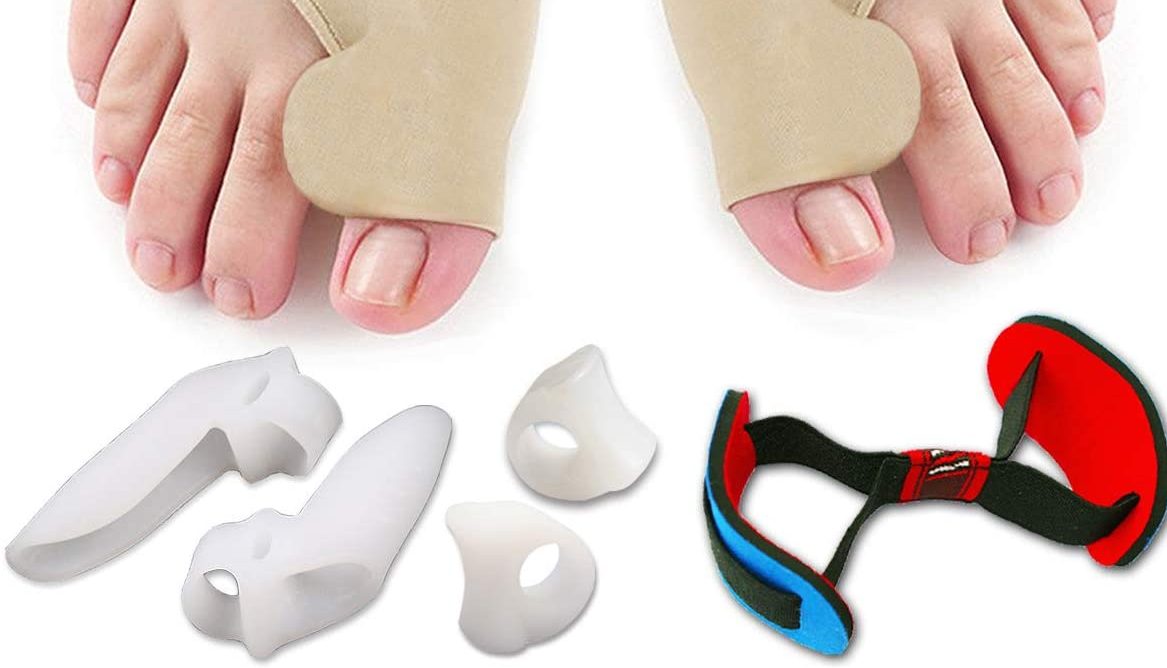 With seven pieces that will target your bunions and help you fix them, the Flyen Bunion Corrector & Bunion Relief Protector Sleeves Kit is a solid purchase. One size will fit most feet. This will relieve your pain, treat your bunion, reduce friction between the toes and help you walk more easily. You can separate, straighten, stretch, and align your toes. The gel toe separators have a super soft profile gel pad that slides over the big toe to protect the aggravated area from rubbing against your shoes. There is a bunion guard to help you wear tight shoes without hurting yourself. There are four standard spacers that help you wear with or without the shoes. It also comes with a big toe strap that will help you stretch and strengthen the muscles responsible for keeping your toes straight.
Key Features:
Relieves your pain and treats your bunions
Made from 100% medical grade silicone
Bunion guard, gel toe separators, standard spacers
Bunion Corrector & Bunion Relief Protector Sleeves Kit - Treat Pain in Hallux Valgus, Big Toe J…
Price:
$12.99
Available from Amazon, BGR may receive a commission
Adding support to your foot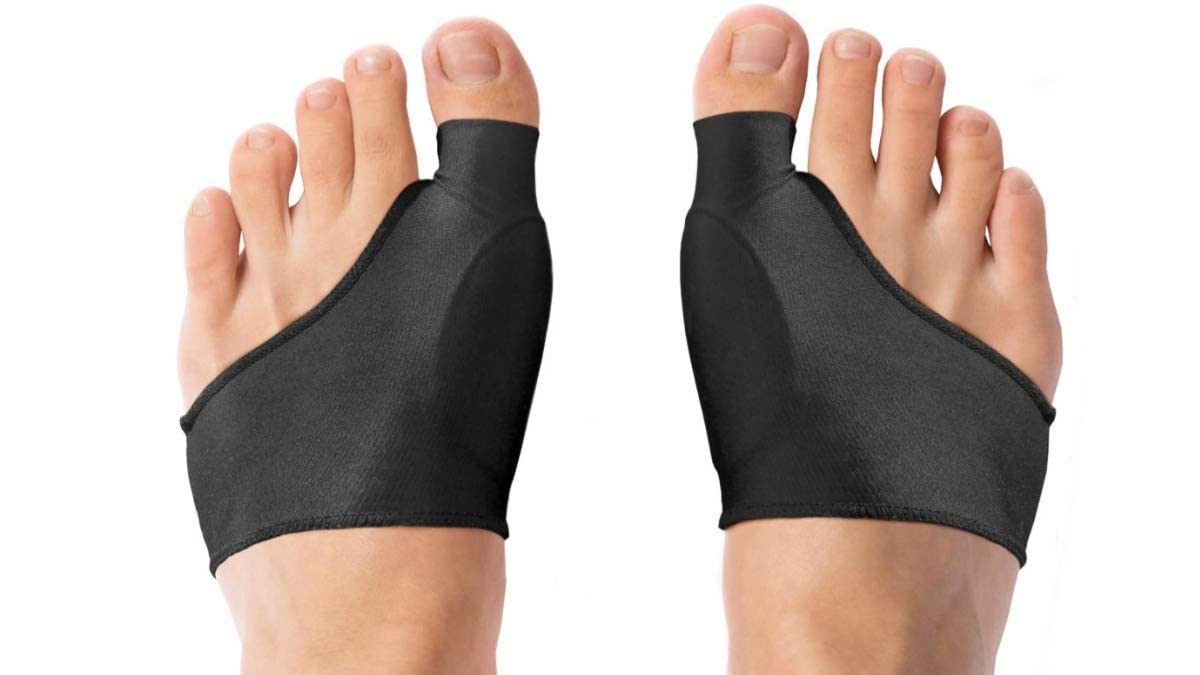 The Copper Compression Bunion Corrector Relief Sleeve works for both men and women. Crafted with 85% copper-infused nylon, this provides maximum benefits to extended the lifetime of the product. This is commonly used for hallux valgus, hammertoe, bunion correction, separating toes, and more. This will keep your toes, feet, and arches protected and cushioned with the fabric. It adds joint support for your toes. You'll get two in a pack.
Key Features:
Made with 85% copper-infused nylon
Adds joint support for your toes
Works on left or right foot
Copper Compression - Bunion Corrector Relief Sleeve - Bunion Cushion - Highest Copper Content -…
Price:
$17.95 ($17.95 / Count)
Available from Amazon, BGR may receive a commission
Customize the bunion corrector to your size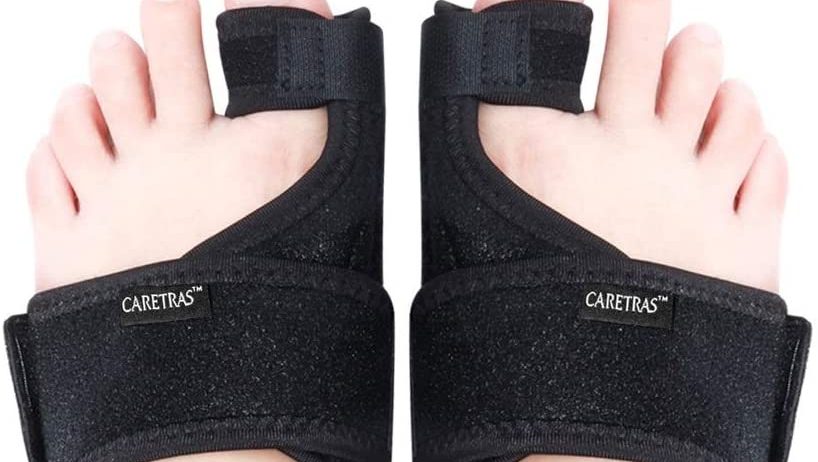 Thanks to the Velcro straps, the Caretras Bunion Corrector will be able to fit to your feet easily. You can wear this day or night and it will alleviate bunion pain. You can restore natural alignment and the simple minimalist design allows you to wear shoes over this. The strap won't slip and it is breathable. You can even adjust how it sits on your big toe. The sponge pad is thicker for a more comfortable fit. This is a flexible solution that will fit most feet.
Key Features:
Can be worn day or night
Simple, minimalist design with Velcro straps
Breathable with a thicker sponge pad
Caretras Bunion Corrector, Orthopedic Bunion Splint, Big Toe Separator Pain Relief, Non-Surgica…
Price:
$21.99 ($21.99 / Count)
Available from Amazon, BGR may receive a commission
Correct the separation of your toes gently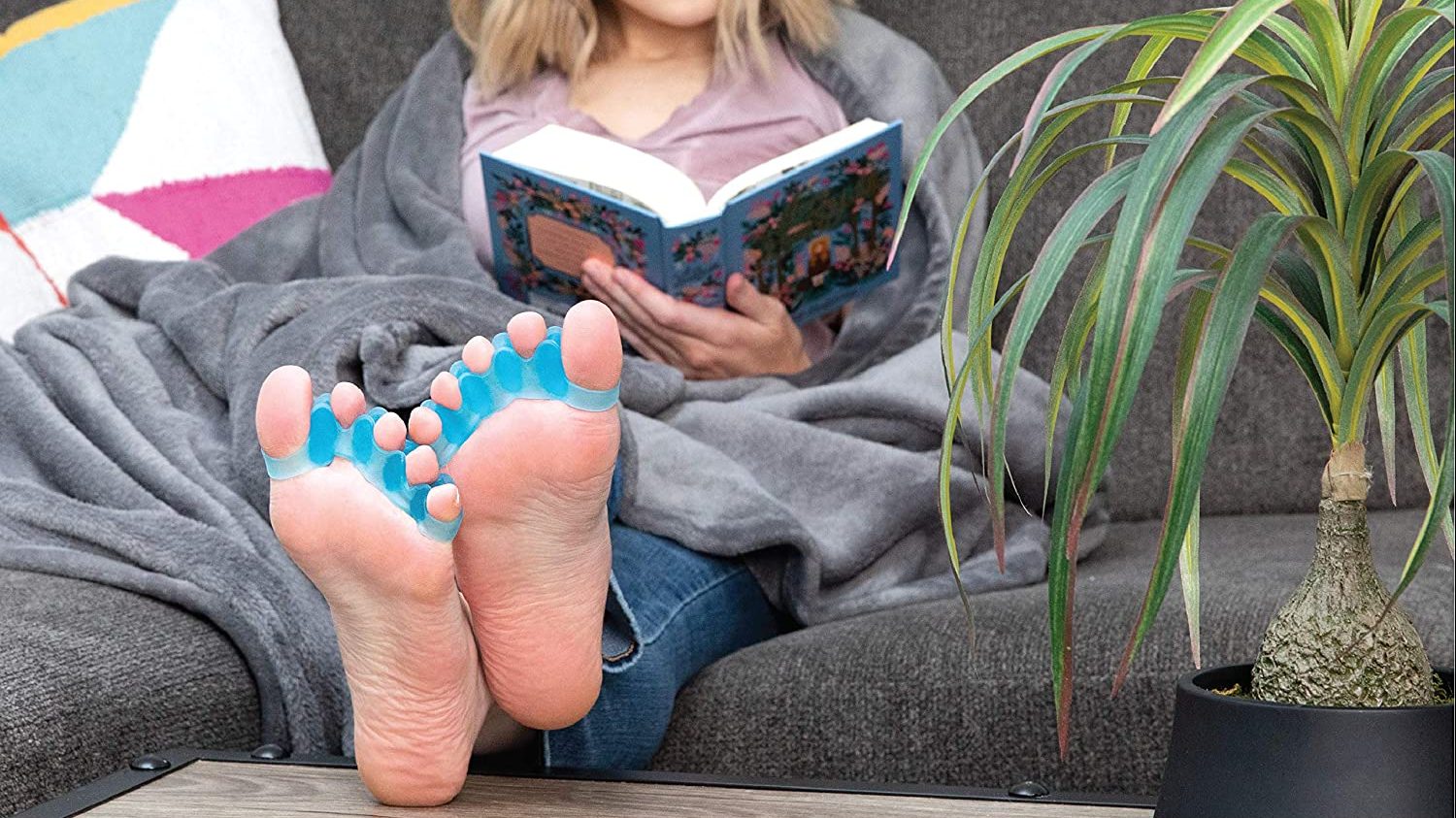 Don't mess around with having connected toes and pick up the Mind Bodhi Toe Separators. These are a universal size and they restore the natural shape of your toes and feet. The gel straighteners offer relief from bunions and they will relax tense muscles. You can wear these while you're walking around or lounging. These are made from 100% medical-grade gel that is BPA-free and easy to clean. You'll get enough for one foot.
Key Features:
Made from 100% medical-grade gel
BPA-free
Universal size
Mind Bodhi Toe Separators to Correct Bunions and Restore Toes to Their Original Shape (Bunion C…
Price:
$10.49 ($5.24 / Count)
Available from Amazon, BGR may receive a commission
Restore your alignment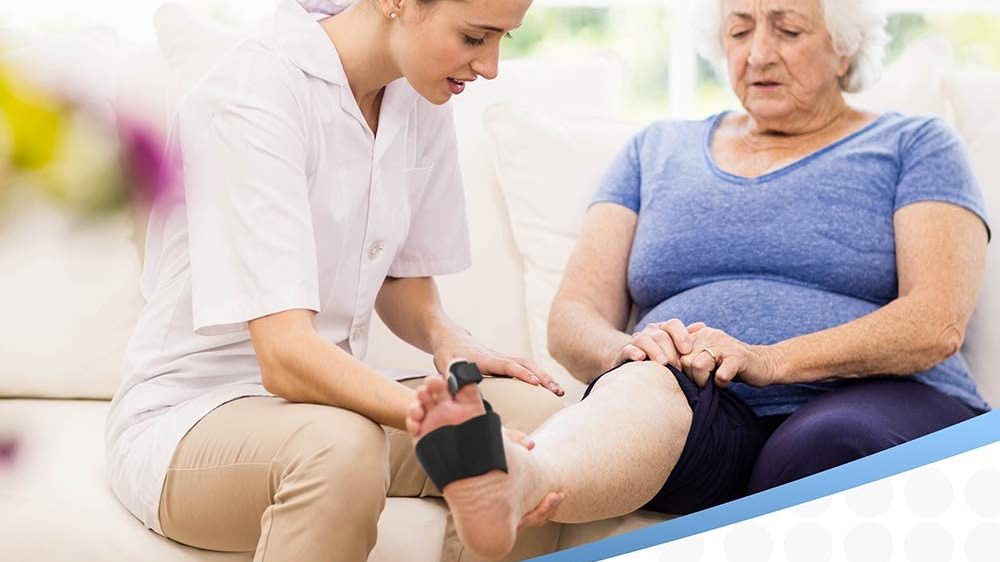 The Xshows Bunion Corrector Splints are a solid orthotics purchase. It is made from cotton-lined, skin-friendly material that provides a comfortable experience. This relieves pain and alleviates stress, thanks to its hoop and loop strap around the instep. This prevents it slipping off during sleep and keeps your big toes in place. This has an adjustable design and you can clean it easily and reuse it again every night.
Key Features:
Made from cotton-lined material
Alleviates stress
Adjustable design
Gray Bunion Corrector, Bunion Splint, Non-Surgical Hallux Valgus Correction, Big Toe Separator…
Price:
Available from Amazon, BGR may receive a commission